Penny stocks always get me excited…for good reason, as you'll see!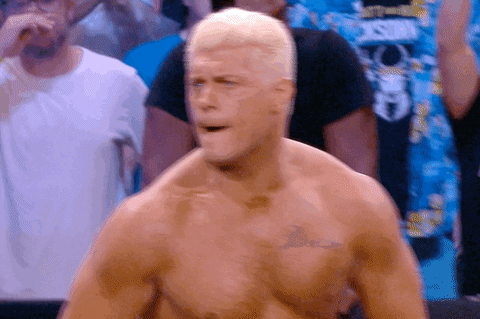 Early morning last Friday, I was up trading fast-movers in the pre-market. Honestly, everything seemed boring, but I sat patiently from 7 a.m to 8 a.m until…
VLON (what looks to be my best trade of the day) happened!
As I often say — "follow the money"
Here's the short story….
The stock ticked all the boxes;
There was good news: the company announced "they're exploring options to maximize shareholder value."
The stock had a low float of about 3.2 Million…
And I spotted one of my favorite patterns — the fish-hook.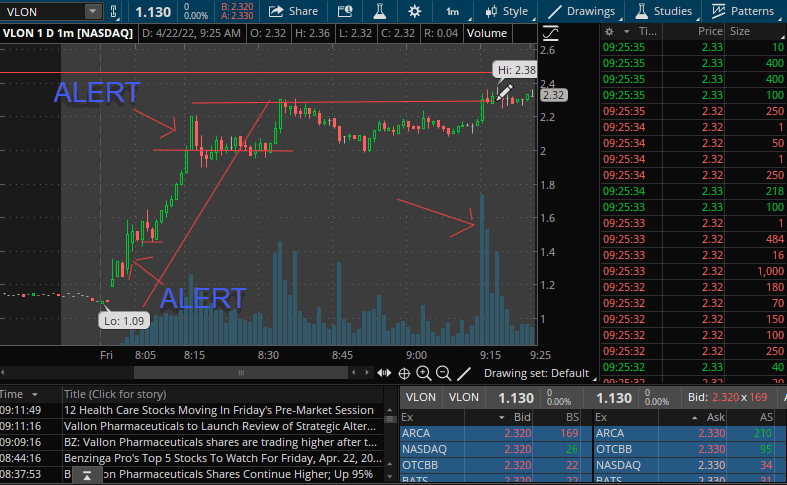 So I double-checked my scanner, analyzed the range, and jumped in at about $1.49…
…not before sending an alert in the Live trading room that I was set to take action.

18 minutes later, I sent another alert to let traders watching me know that I was about to exit at $2.06…

…even though the stock got to the $2.20s area.

I made a short video where I broke down this trade in detail and some very important lessons to keep in mind.
Video lessons like this are just one of many resources traders inside JasonBondPicks Pro are getting — together with these pre-alerts as they watch me trade LIVE.
Here's what was said earlier that day in the room:

Want to check out the video? 
It's in the "J-Hook Lessons" section in your RagingBull account.