Good afternoon,
Goal for trades is always 10-20% within identified ranges. If you need help creating a trading plan I have a lesson and checklist you can download. Video Lessons > Page 3 > Weekly Game Plan (download checklist)
Lightning Alerts [LEARN MORE]
The Russell 2000 is stalling this morning after a really nice start to the year. Nothing concerning though, so business as usual.
Some of the stocks I thought would run this morning like DCFC, BBAI, and SDC have stalled. But all are still in play and I'll monitor them closer if the IWM pushes higher, as I suspect that's when they'll get a bid. 
There are some names on the scanner in the live stream chat room that look appealing to me. SOUN, ATER, TMPO, and ATXI stand out. All of these have a big range to the upside and are strong today despite the market stalling. 
SOUN – This was a new winner recently and retraced the full move. But now it's climbing right back to that level and has range to $3 if it breaks $1.90's.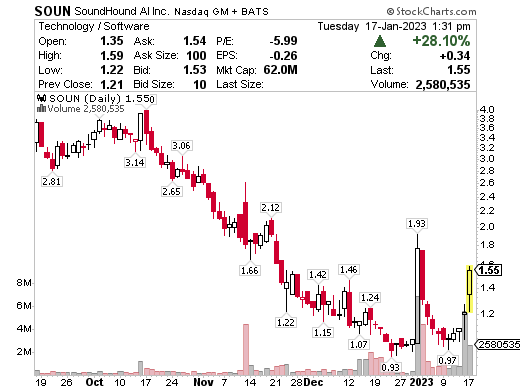 ATER – Earnings winner with big upside range to $2's. Base trade in the $1.30's now, if that support holds I think this could keep going.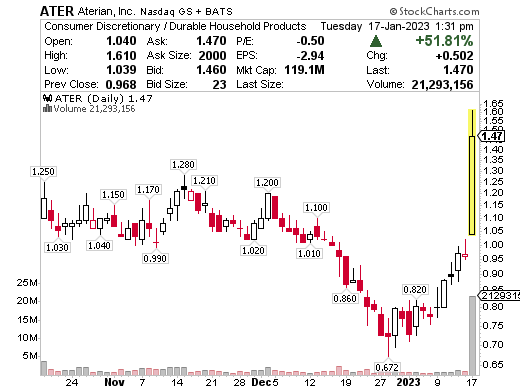 TMPO – On the light side of volume but for a swing the pattern is just too good to ignore. Volume has been rising lately too, so if $1.48 holds as support, range to $3 looks good.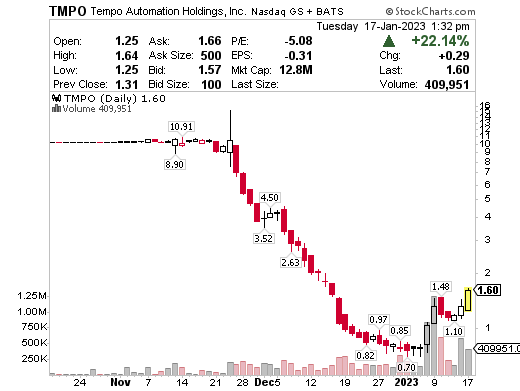 ATXI – The last spike in December didn't hold up but today's move looks better. A pivot at $1.78 and upper $2's from back in October looks like the range.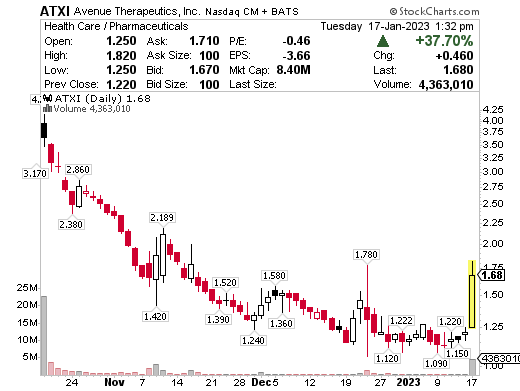 Goal for trades is always 10-20% within identified ranges. If you need help creating a trading plan I have a lesson and checklist you can download. Video Lessons > Page 3 > Weekly Game Plan (download checklist)
Lightning Alerts [LEARN MORE]