If you ever visited the Octagon you have probably seen me live trading room and you'd know both Jeff and I spend a lot of time talking about trading patterns. 
And how can we not – after all, the quality of your setups, as well as the discipline to execute on them, may often pre-determine a trader's success or failure. 
I have recently entered starters positions in a few stocks that are setting up in one of my favorite patterns ever – the Fish Hook!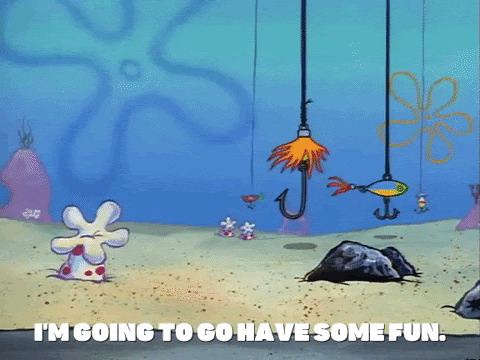 Let me tell you what stocks those are and what this setup is all about.
The Fish Hook occurs when a large wave of emotional panic selling drives the stock very far into the oversold territory. 
Eventually, sellers dry up, at which point buyers and short covers get to work allowing for a quick upside. 
The up move may only be a fraction of the preceding down move, yet it still allows for a sizable gain if entered correctly. 
As you figured, the name comes from the image – the anticipated move looks quite literally like a Fish Hook. Here's a chart example of one of my older trades: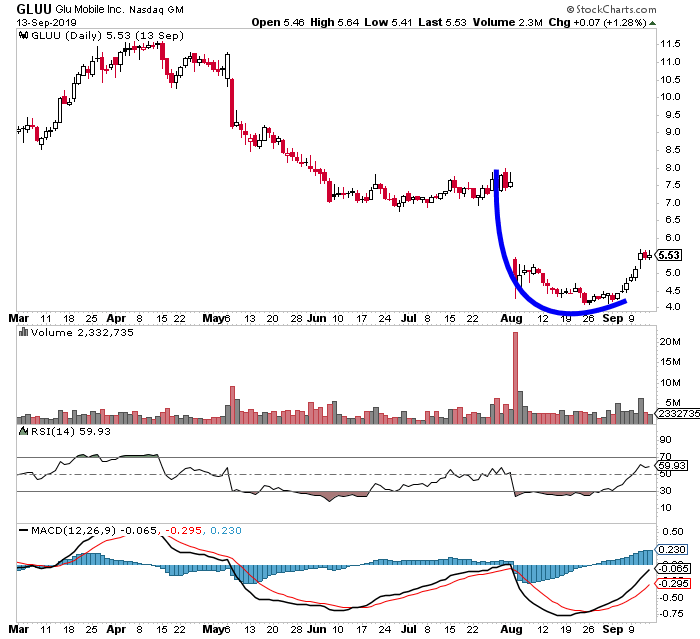 A patient and timed entry can give you a very clean and limited risk.
Hence, my excitement when I saw the trade develop in several names at once:
Thorne Healthtech – THRN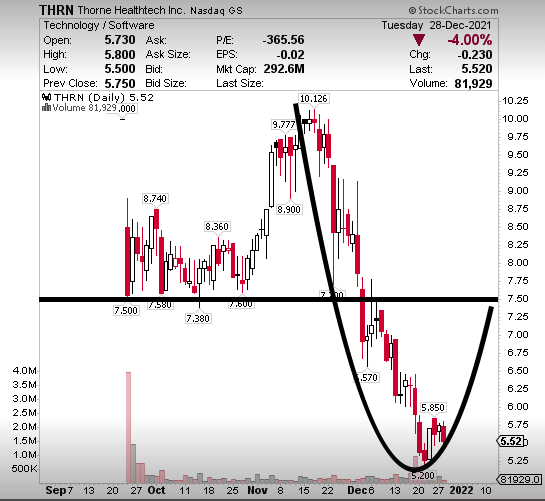 The name has taken quite a beating over the past few weeks, but more importantly – it might've at last found some support. 
But I got in Monday with a right stop at the lows: 

My initial target is above $6.50, but if the move really develops, the chart allows for a target as high as $8+.
Lucid Diagnostics – LUCD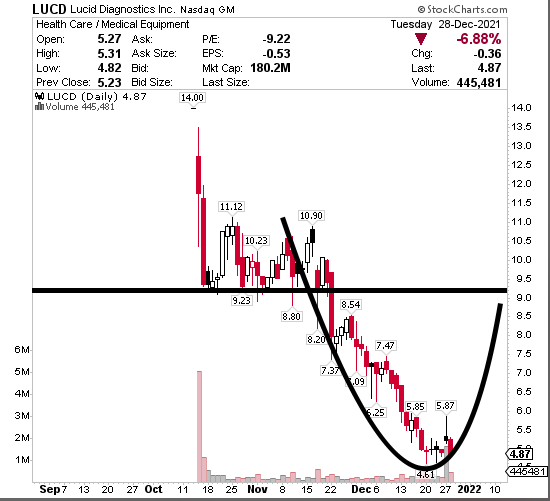 In a fashion very similar to its colleague from above, the market has not been kind to LUCD – the stock is down over 60% in the last few weeks. 
And again, much like THRN this is the first time in a while that the name is seeing any kind of support. 
Let's see how it holds up, the risk on this one is just as defined. Here's my entry:

My initial target is $7.
Journey Medical – DERM
Last, but not least, there's DERM: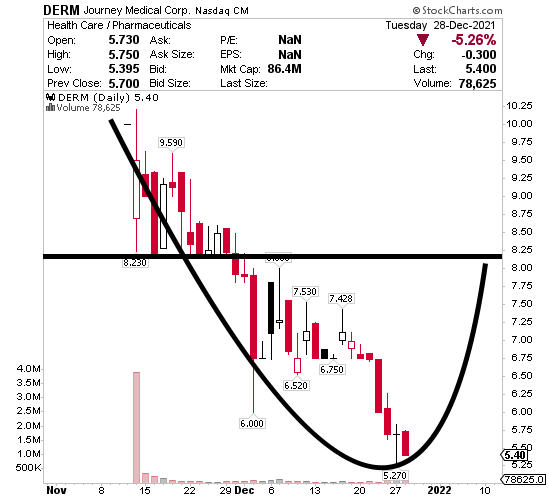 I will admit, this is necessarily a classic Fish Hook – DERM lacks the flush-out element. 
This could be more of a trend reversal trades, but the mechanics here are very similar – the stock is showing technical signs of bottoming following a major haircut. 
And given the tight and well-defined risk, I took a starter-size positions in DERM as well:

Ideally, I see this as a swing opportunity for a full-on trend reversal trade. 
I want to see a move higher, above $7 for an add, and then a leg up into the $8-$9 area.