Many moons ago I sold my house, moved into an apartment, left my 10-year teaching career behind, and bought this multi-monitor setup with some fine art from Pier 1 Imports ha – I loved those sailboats. I even built the PC with the help of a friend and am still a Starbucks junkie. You're looking at three 27" monitors which I couldn't really afford at the time.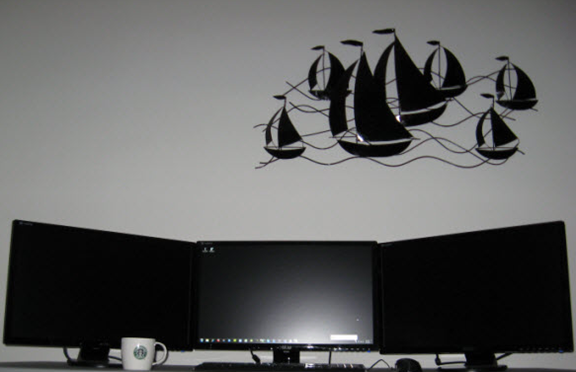 Then, with aspirations of being a day trader, in addition to swing trading, I doubled up my monitors and stacked six 27" monitors 3 x 3.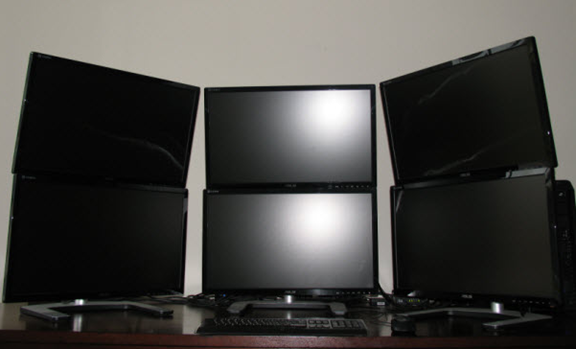 Fast forward a decade and I'm predicting day and swing traders alike will be moving to this technology thanks to LG's 65", 77", and 83" C1 Class 4K Smart OLED TV w/ AI ThinQ. These badass TVs are some of the first to offer G-Sync and FreeSync technologies (designed for gamers) which essentially turns these huge TVs into badass trading monitors.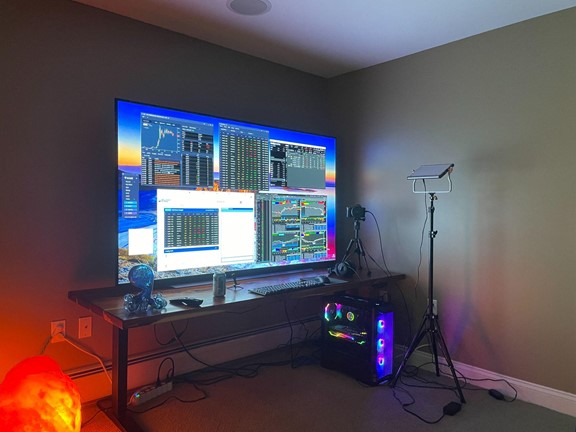 That's a 77" LG OLED on my desk and I'm definitely moving up to the 83" LG OLED very soon. 
I've really enjoyed trading in 2021 and I'm telling you, this setup is one of the reasons why. Now I'll put out another blog post soon detailing how far I sit away from the monitor as well as what PC I recommend, but just know this, before you go buy 6-8 monitors, slow down and look into TVs that are including Nvidia G-Sync and AMD FreeSync because that's the future of trading setups.