If you're trading with a small account…
And your goal is to grow it in the shortest time possible then the last thing you want to do is…
Take risks blindly and make wrong trading decisions!
Especially in a volatile market like this one.
You see, not knowing EXACTLY what you're doing…not having a rock-solid trading plan…
Or sticking to a strategy that's just not working…
That, my friend, is the fastest way to get crushed by the market.
"So, Jason, how do I get through these challenging times?"
Well, one way is figuring it out alone.
You could experiment, try different strategies, and hope you find one that works for you.
Good luck!
Or you could look over the shoulder of not one…but two expert traders with 30+ years of combined trading experience.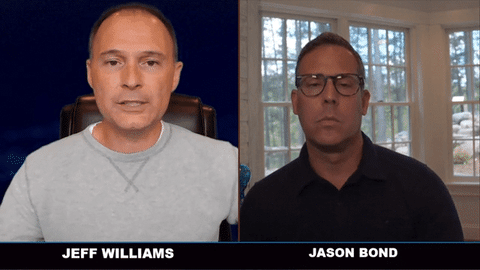 Let me give you the full, unfiltered gist…
As you know, "The War Room" is where I privately teach, take trades, and send buy/sell alerts — all LIVE on camera — every day.
Besides getting trade alerts minutes before I enter and exit my positions…
Traders can ask me questions (related to my plan) and learn directly from me.
All that is cool…
But this is insane! I've never done something like this before!
I'm teaming up with legendary penny stock trader — Jeff Williams — to take "The War Room" to another level.
Now if you're;
❌ Brand new to trading?
✅ You'll get easy-to-understand video trading lessons. (These are real-money applications of my 3 refined trading strategies)
❌ Not sure what the hot movers are? 
✅ You'll get a daily watchlist revealing the specific stocks I plan to trade.
In fact, I've identified 10 Penny Stocks under $5 I believe might double
❌ Feeling lost or stuck? 
✅ You'll get access to Jeff Williams' Small Account Strategy — designed to give traders the knowledge they need to try to grow a small trading account.
You'll get to watch him try to grow a small account from scratch…in real-time!
❌ Busy with work or far from your computer?
✅ You'll get instant trade alerts on your phone so you can take action anywhere you are.
❌ Curious to see (and learn from) our results? 
✅ You get access to both our trading journals, showing you every trade — both wins and losses!


Think about it for a minute…
You'll get to learn from and watch two expert traders make the most of fast-moving penny stocks…daily from 7 a.m to 4 p.m
Ask questions and get answers about trading…
Get access to both our scanners…
Be part of an exclusive crew of over 400 traders…
Get all the resources, tools, expert knowledge, and support you need to;
Join in on the action and level up in your trading journey!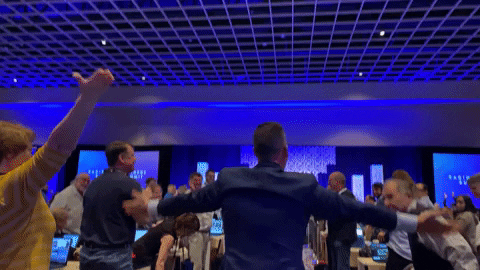 I'm sure you see the value. 
Everything here (and more) is easily worth almost $3,000 ($2,875 precisely)! But…
I'm going to make you a crazy offer…with a catch! 
You won't get a tiny 33% discount, no…
 I'm slashing almost 55% off to kick-off this supercharged room.
So instead of paying almost $3,000, you can get full instant access for 12 months for $3.5 per day!
Which comes out to only $1,279.
Now here's the catch…
This offer is so crazy I'll shut it down for good tonight. Why?
It's a no-brainer, really! 
Again, I'm shutting this offer down in a matter of hours.
So if you're ready to take action and level up in your trading journey…