Some of my favorite trade setups occur when there's an alignment between long-term and short-term charts.
As I often say, I generally try to make the bigger picture work in my favor – who am I to fight the market?
Then, there's the intraday piece of it…
I might like the bigger story all I want, but I still wouldn't touch a stock until it gives me a good risk/reward setup.
But when the charts align and a long-term potential meets a good short-term setup – something magical can happen.
This is exactly what happened in my BSQUARE (BSQR) trade earlier this week…
Look, I love beaten down small cap charts, what more can I say?
I have scanners looking for candidates on a daily basis and I keep track of many such names.
There are 2 key reasons:
Small Caps are easier to move around & swift shifts in demand may cause outsized action

Downtrending stocks tend to have

higher

short interest, adding fuel to any powerful reversal
With that in mind, let's have a look at the BSQR chart right as it popped up on my pre-market scanner:

Shares saw a MASSIVE run-up in early February but has since been trading down into oblivion, having done nothing over two months and every uptick failing in the $2.80 area.
It qualified for a small cap with just a ~$30M market cap and 12M shares in the free float.
It also had a 6.4% short interest – not a lot, but some fast traders were surely getting interested.
If it were to break the long-term downtrend on good volume – we might see at least a good bounce!

Short-Term Action
Small-caps as a sector had been pretty hot over the past week and I saw a few names getting a bid in the morning.
Here's what BSQR looked like in the pre-market:

In the pre-market volume came in and the stock pushed quite a lot higher, reaching nearly $6.5 at one point!
It has then retraced to below VWAP – a spot where some short traders like to get in, but remained fairly strong.
Given the apparent breakout on the long-term chart and impressive pre-market action, I knew there was potential for more but needed to see the support and a good trade setup first.
Here's the game plan I laid out that morning:

I was eager to buy dips under $4.50, as long as the $4 level held well.
Confirmation Setup & My Trade
Here's what BSQR looked like right off the open:

The stock tried breaking my $4 key support area multiple times, but held up well on each occasion!
While doing so, it also formed a fairly classic Bullish Triple Bottom: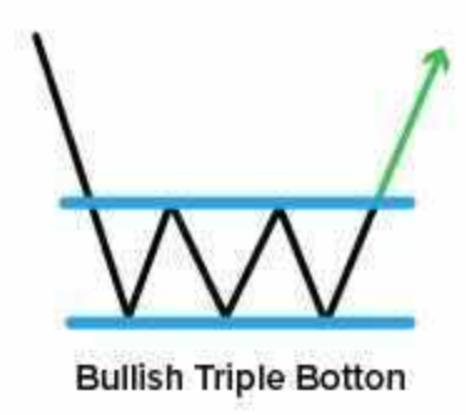 Now, the short-term trade setup was in!
I saw my support hold, I had a Bullish pattern that allowed me to control my risk, and I really liked the long-term reversal potential!
So, long I went, buying some shares at $4.18, right per plan.
With my stop ~$0.20 lower, and my $5.50 target $1.30 higher, the odds were looking quite good!
The rest of it was history:

The stock uptrend for the rest of the day, hitting an incredible high of $8.43.
Me? I exited at $5.11 and $5.69 – right around what I planned for.
No doubt, I could've stayed in for longer, but a plan is a plan + when 1/6 risk/reward trade plays out in a matter of an hour – what's not to like?
Do you take into consideration the big picture?