What an exciting end to the day yesterday!
Yesterday afternoon, I traded TGGI, I bought the stock at $0.0125 and sold the stock at $0.017 before rebuying some into a pullback on the close.
Before I break down that trade for you, I wanted to discuss an important lesson and something I experienced yesterday. I went over this briefly in the chatroom yesterday afternoon.
Before I was long TGGI, I had two other positions which were not working out as planned. I had a decision to make. Stick with my current positions or reallocate my focus, energy, and capital elsewhere. When I saw the opportunity in TGGI, I decided to cut what was not working and prioritize what seemed promising.
This is an essential lesson because it is far too easy to get married to an idea or fail to admit when we are wrong as traders. It's human nature, after all.
It's crucial to remain unbiased and open-minded.
Alright, let's unpack the trade I had in TGGI.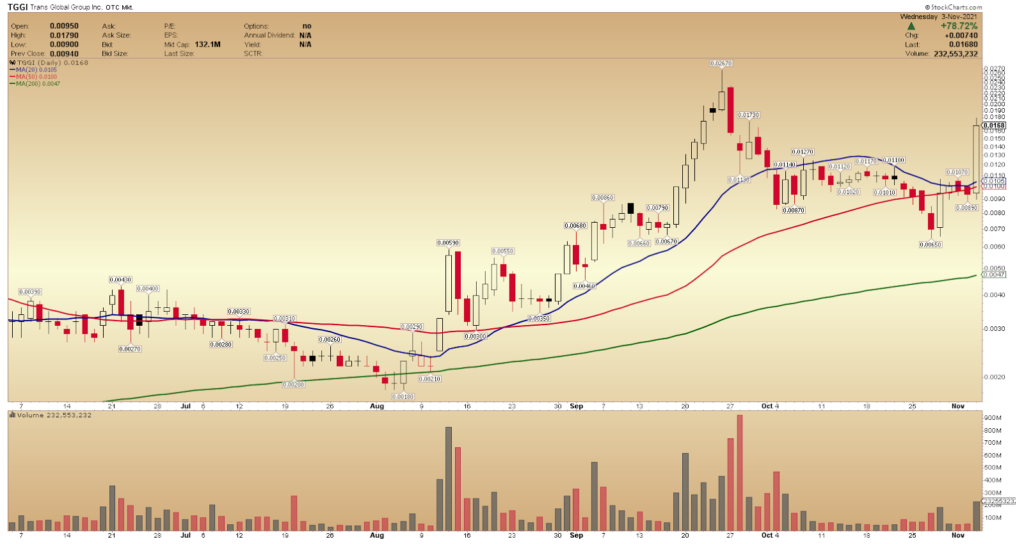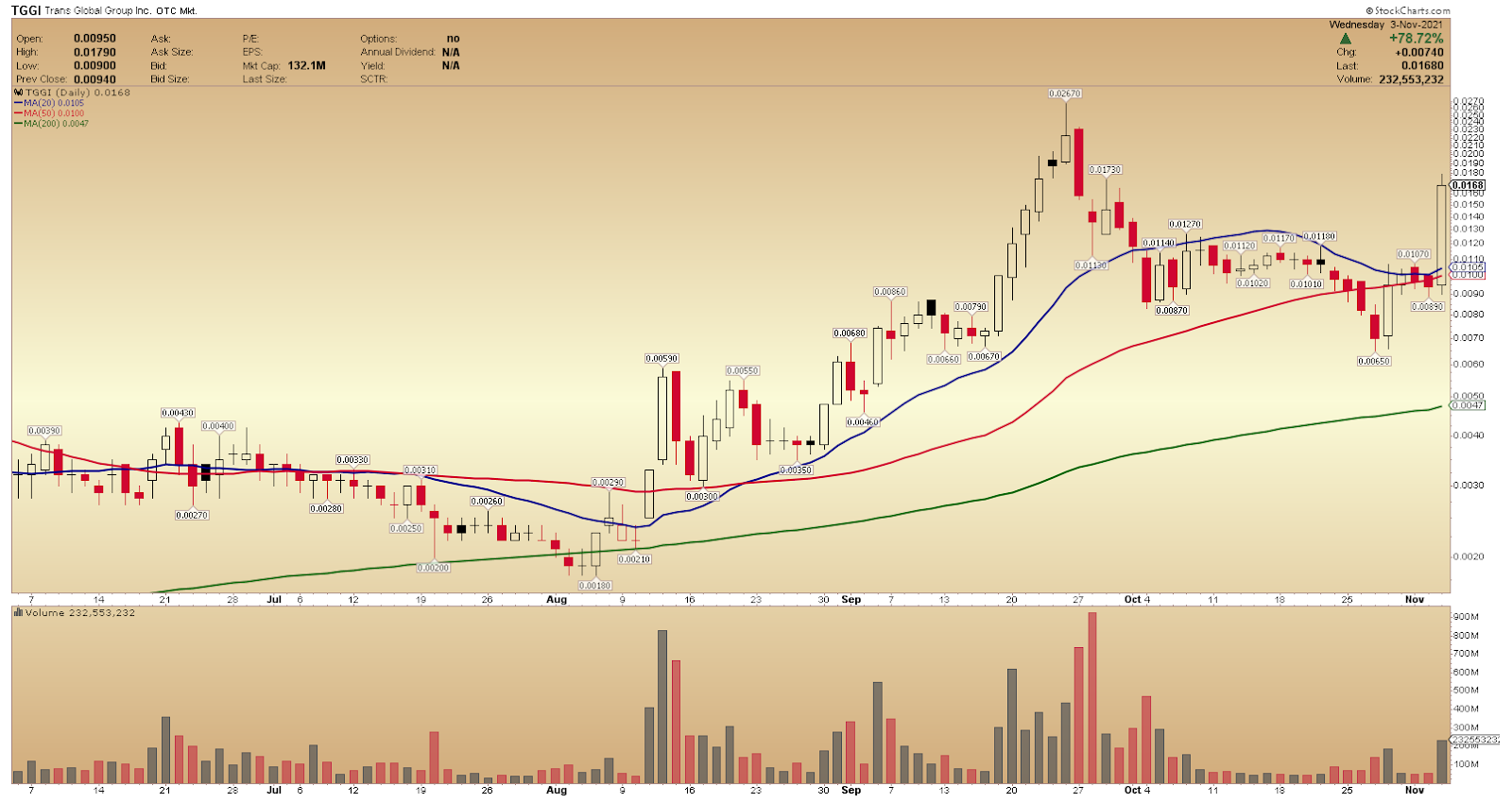 TGGI is, according to Yahoo, a green company that engages in the renewable energy and solar energy sector through its subsidiaries. It offers products to reduce homeowners' and businesses' energy consumption, lower their carbon footprint, enhance the efficiency of their energy products, and reduce energy costs. 
The company also provides general construction services, including building schools, condominiums, townhome communities, home renovations, add-ons, housing, and other projects. 
Yesterday the stock closed the day up 78.72% after it broke out of a tight consolidation on the daily chart and experienced a sharp increase in volume.
Resistance on the daily chart was $0.01 before the stock broke out. That was the inflection level and significant area of interest. I wanted to see the stock not only break above this level but also firmly hold above.
The Trade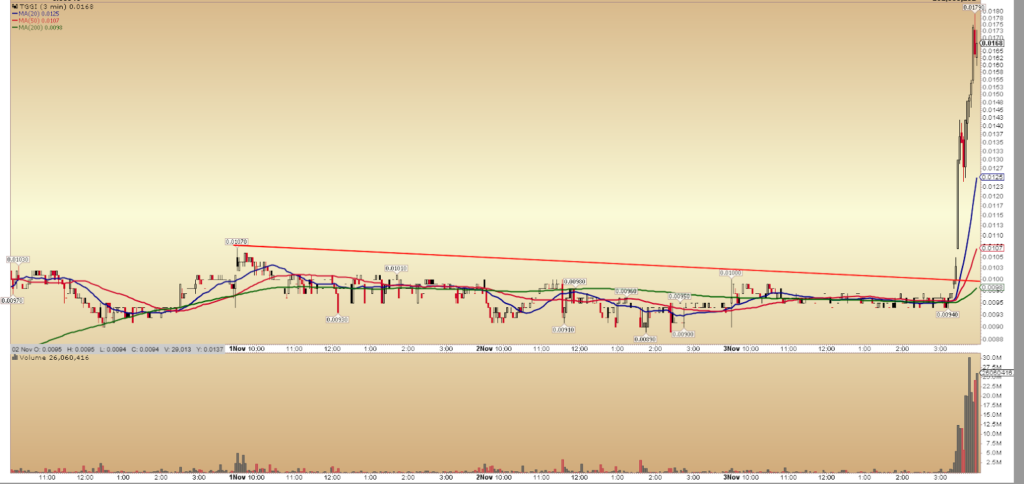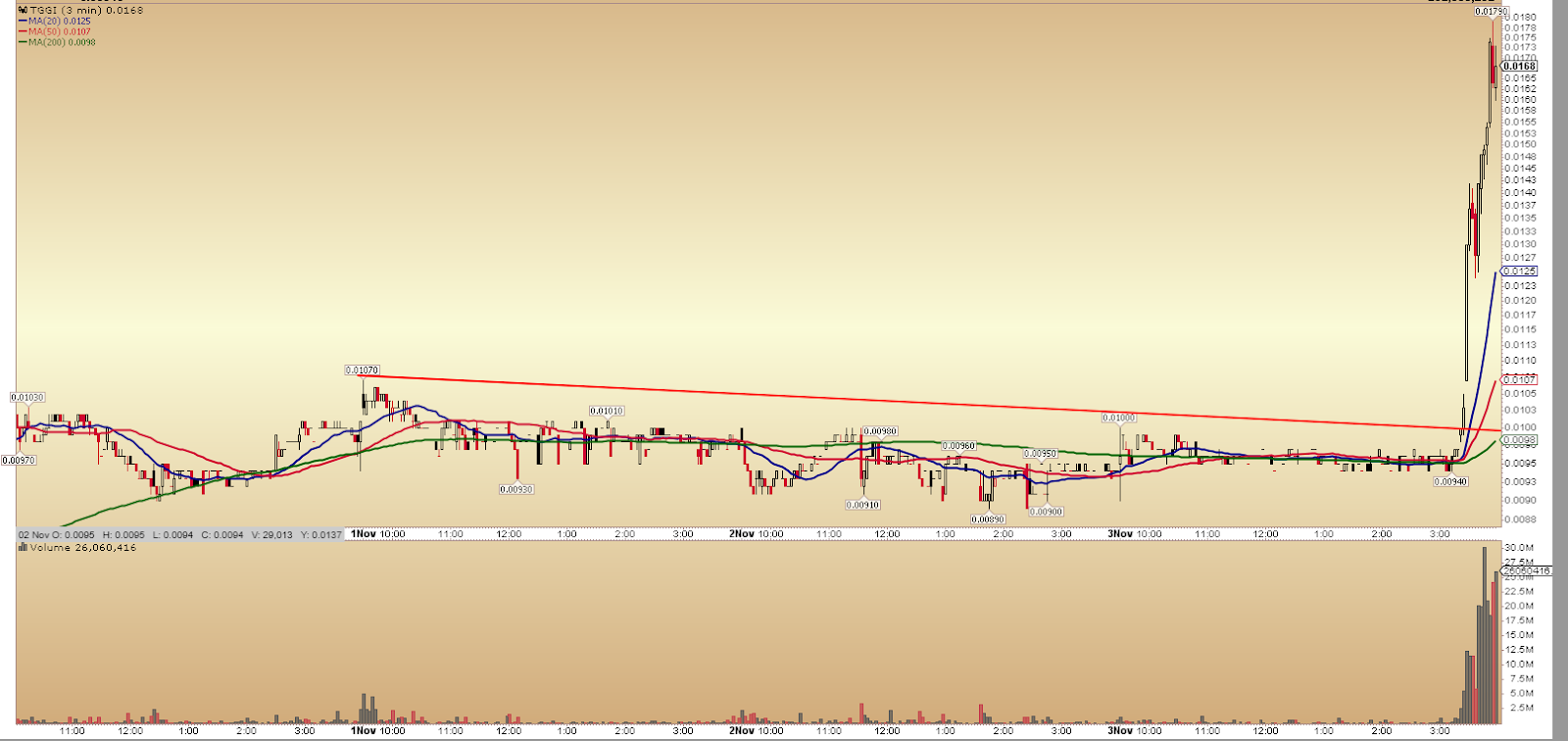 From a risk: reward standpoint, it appears as though this stock was set up incredibly well. I say that because notice how the breakout on the intraday chart aligned with the breakout area on the daily chart. 
The alignment across multiple time frames might very well have caused the explosive move higher in the stock.
The stock was on my end-of-day watch list, so I was paying close attention to it. 
My exact plan was…..
"TGGI entry around $.013 for run at $0.017".
Eight minutes later, I started my long in TGGI at $0.0125.
Shortly after entering, I sold my position at $0.017.
I stuck to my plan and executed this trade well.
Remember, as I mentioned in the beginning, I was initially in two other positions which were not working. I decided to cut what was not working and focus on the fresh, better opportunity. For my trading strategy, I always try to remain open-minded and never get married to an idea or stock!
I rebought the stock just before the close yesterday at $0.0168, with a stop placed around $0.0145, for potential follow-through momentum to the upside for today.
That trade and plan will be updated and shared with my members as the day progresses.