Last Friday, Bitcoin was having an excellent day after it broke above $57,500 and reached $63,000.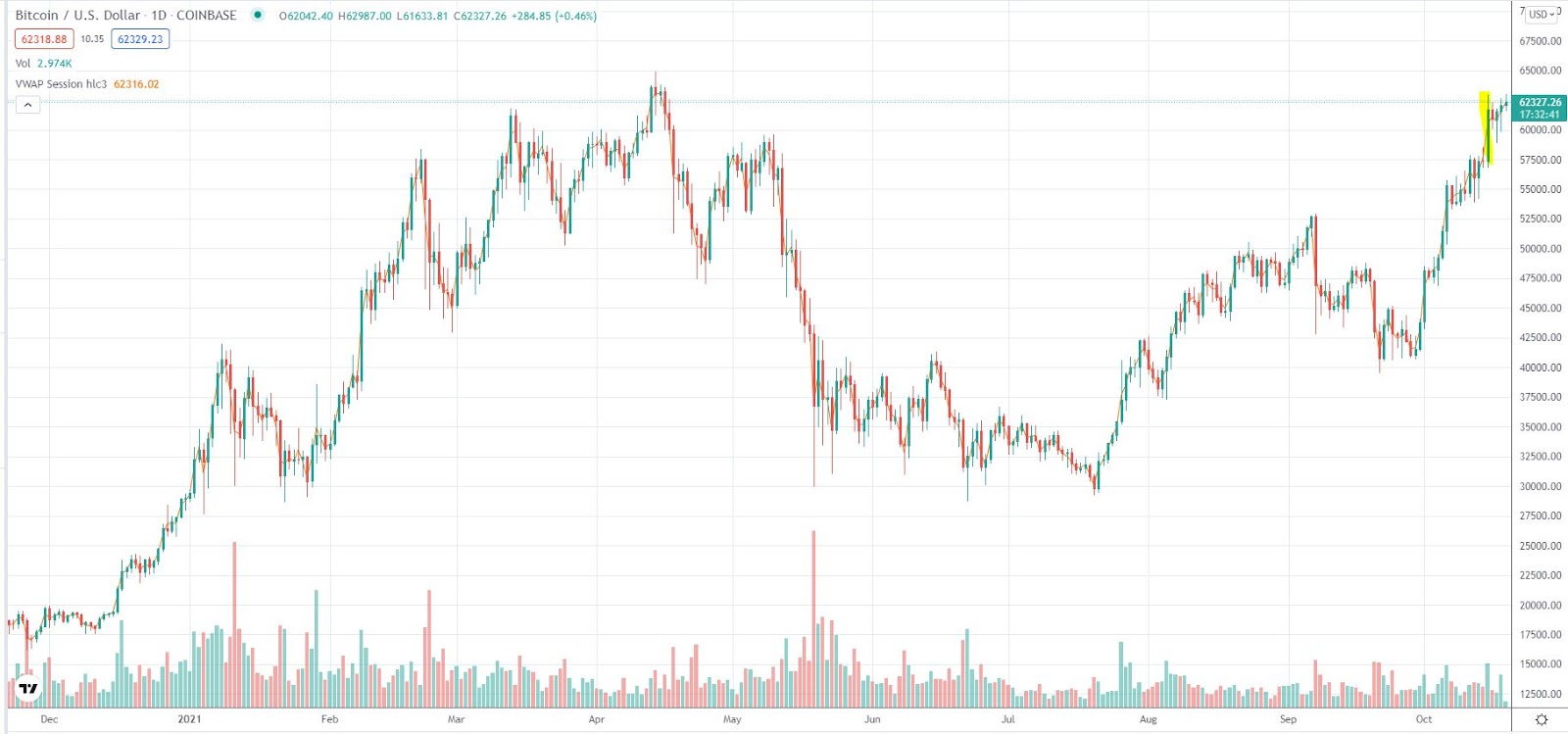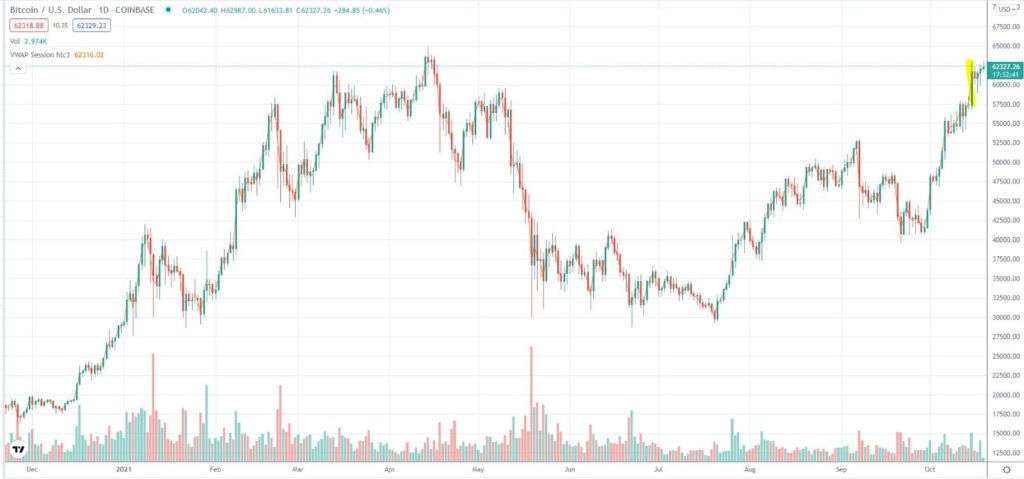 On Friday, highlighted in yellow, bitcoin pushed higher and came back into significant resistance near the all-time high of $64,899.
Why does this matter?
On Friday, I sent out a watchlist to my members, mentioning bitcoin-related stocks that might benefit from the strength seen in bitcoin.
Fast forward a few days, and I think it's safe to say I hit the nail on the head with that watchlist.
The two bitcoin stocks from the Friday watchlist:
CBTC is up 44.57% from Friday's open.

DIGAF is up 25.80% from Friday's open.
You might be wondering how I put the watchlist together. After noticing strength in the bitcoin space, I looked at many bitcoin-related stocks and created a shortlist of those I believed showed the most promise and had the best risk: reward set up.
The strength in bitcoin presented two opportunities and trades for me. Both were great setups and provided substantial risk: reward.
Let's go over the trade I had in XTRA Bitcoin (CBTC).
CBTC, per otcmarkets.com, is a Bitcoin mining company supporting the Bitcoin blockchain in North America. The company is focused on expanding its operations by increasing its Bitcoin mining hash rate and infrastructure capacity.
Market Cap: 24.5M
Float: 1.9B
CBTC was on my radar because it had a flag pattern and set up a potential move higher. It had resistance near the $0.012 area and support at $0.008.
The Trade


On Friday, I entered the trade at $0.0108 on a pullback, and my stop loss was placed near the 200d MA, $0.009. I was targeting a move to $0.012 – $0.013.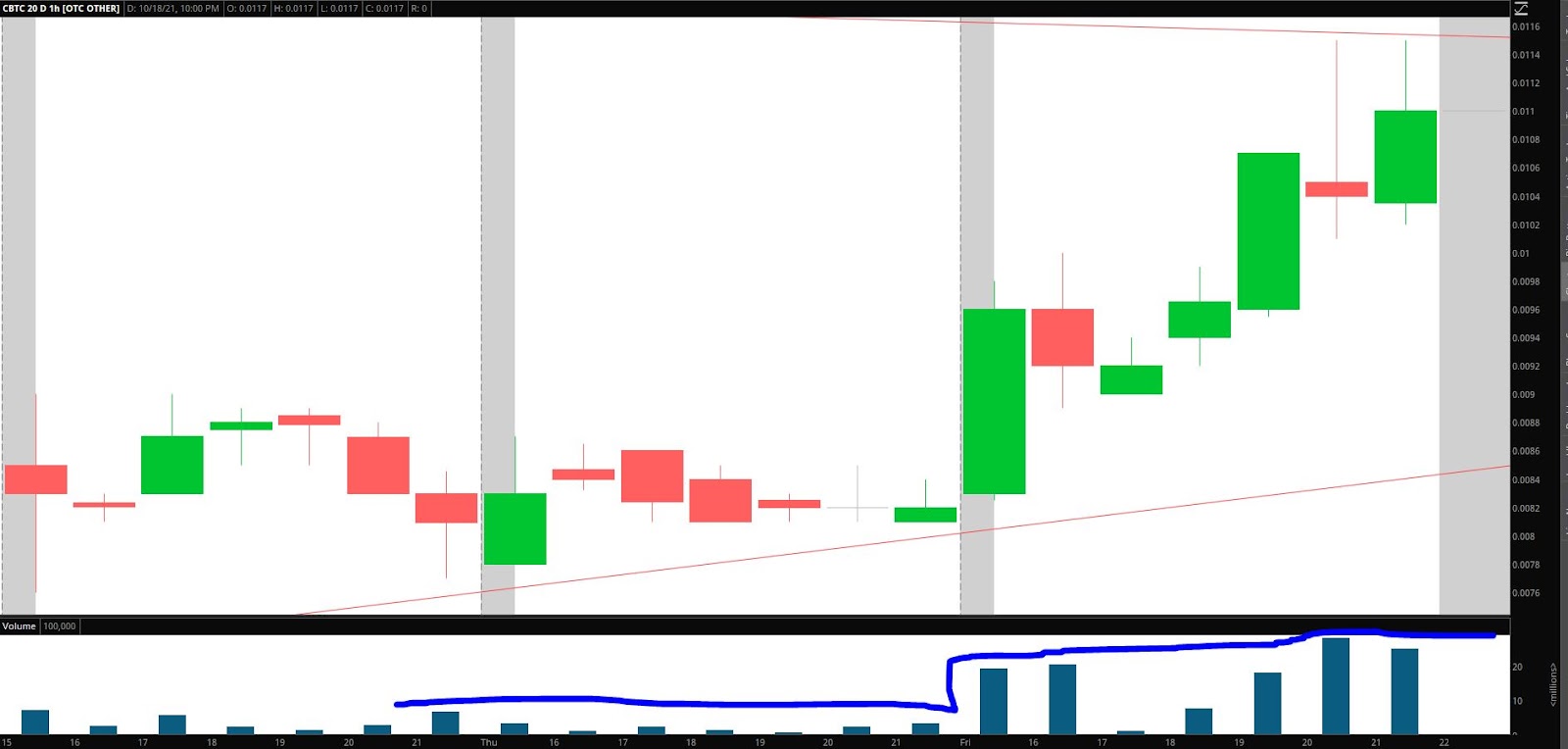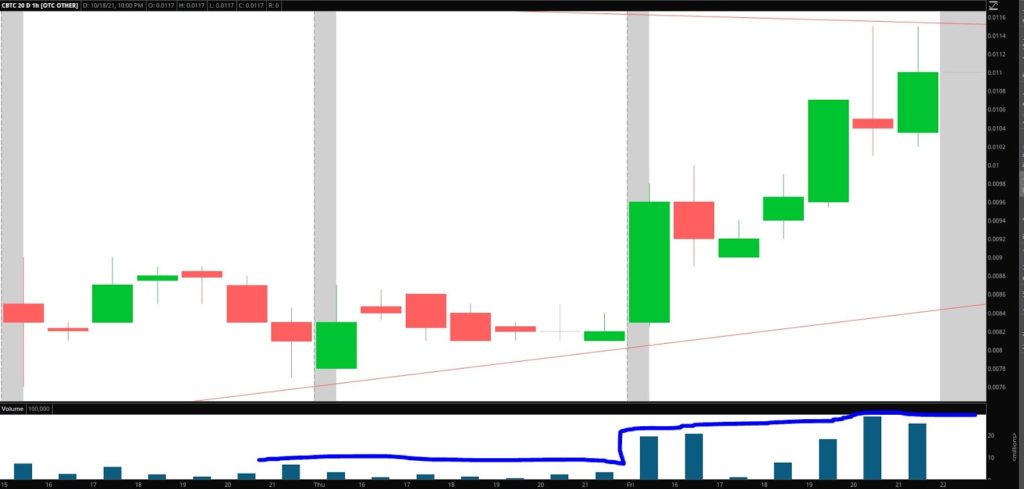 Not only was there strength in bitcoin and the overall sector, and a bullish setup in CBTC, which presented a favorable risk: reward opportunity, but the volume had also increased sharply from the previous day.
As the stock neared a critical area of resistance, the increase in volume added to my confidence in the stock's ability to break out and reach my target levels.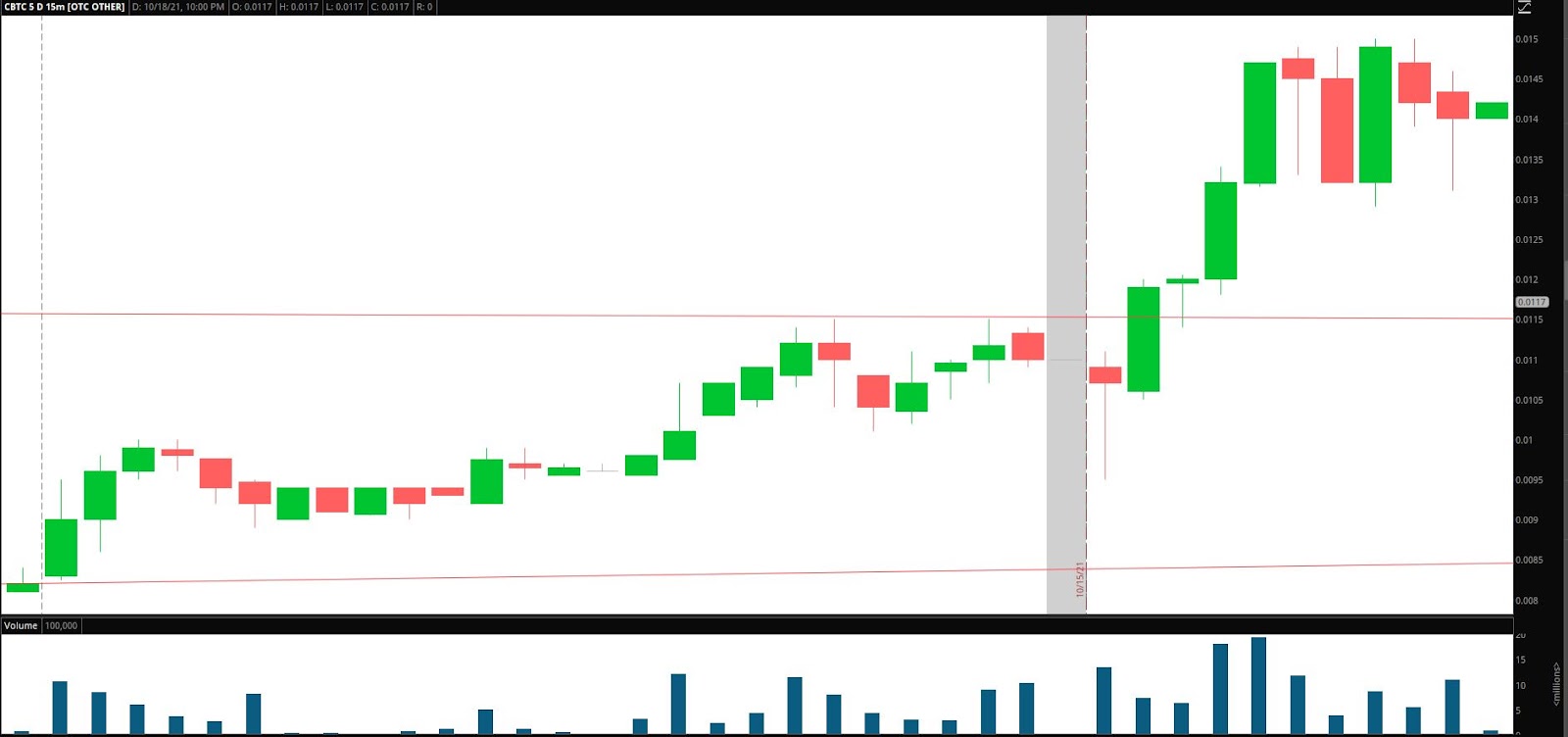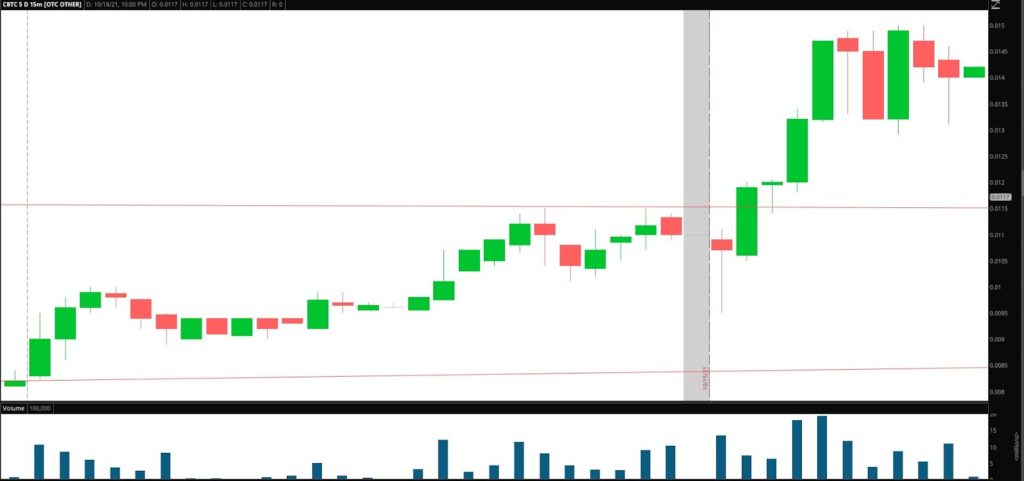 Yesterday, the stock broke above the flag and resistance at $0.012. The volume increase from the previous day was sustained, as volume continued to rise as the stock broke above resistance. Notably, the stock was able to hold over the resistance in the morning, which told me that It was likely to reach my target area of $0.013.


I sold ⅔ of my position at $0.013, which represented a gain of 20%.
I sold the last portion of CBTC at $0.0141, which represented a gain of 29.6%.
The Bottom Line
I am always prepared and do my best to identify favorable risk: reward opportunities. CBTC presented me with a fantastic opportunity for a trade and the opportunity to alert my members of the setup and strength seen in the bitcoin sector.