Happy Tuesday! This is just a friendly reminder that the stock market will be closed on Friday in observance of Christmas. 
It is indeed a happy Tuesday, gang because I am coming into the day with a solid setup and game plan for a particular stock.
But before sharing the plan's details, I want to share a general lesson and best practice.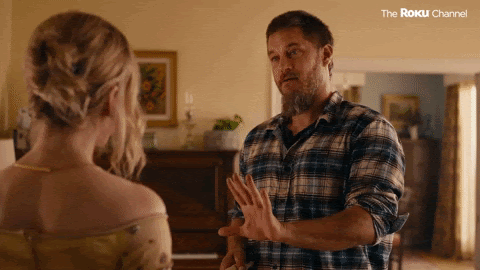 Sure, preparation, right? It sounds so simple and so easy. 
I have said it before, and I will repeat it: "luck is when preparation meets opportunity."
Being a successful trader is like being a professional athlete. All of the hard work happens behind the scenes. The trade, or the game, can last five minutes or an hour, but the hard work takes place over many years. 
What do I mean by luck? 
I can prepare for a trade, follow my rules and disciplines, and be right on the trade. However, I can also be unlucky. The stock might wick substantially lower and trigger my stop, or the trade could even play out faster or slower than I anticipated, which caused me to leave profits on the table.
So luck, in this context, is when my preparation and trade plan is well aligned with the price action and psychology of the stock, resulting in a smooth and well-managed trade.
With that being said, gang, I have done the work and prep for one particular stock and setup, and now it's in the hands of the market to decide whether or not it fully materializes.
The most important thing, though, is that I am prepared.
Asia Broadband (AABB)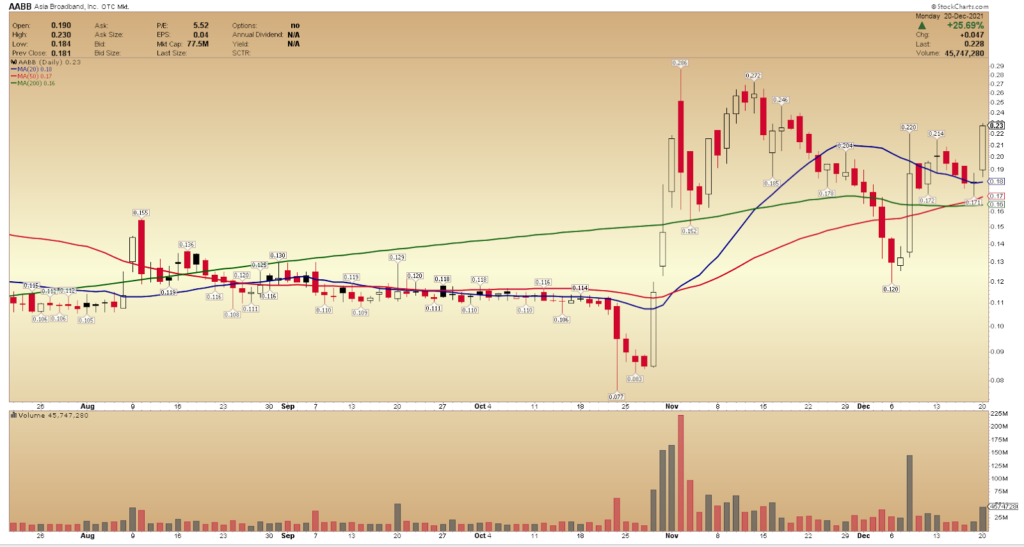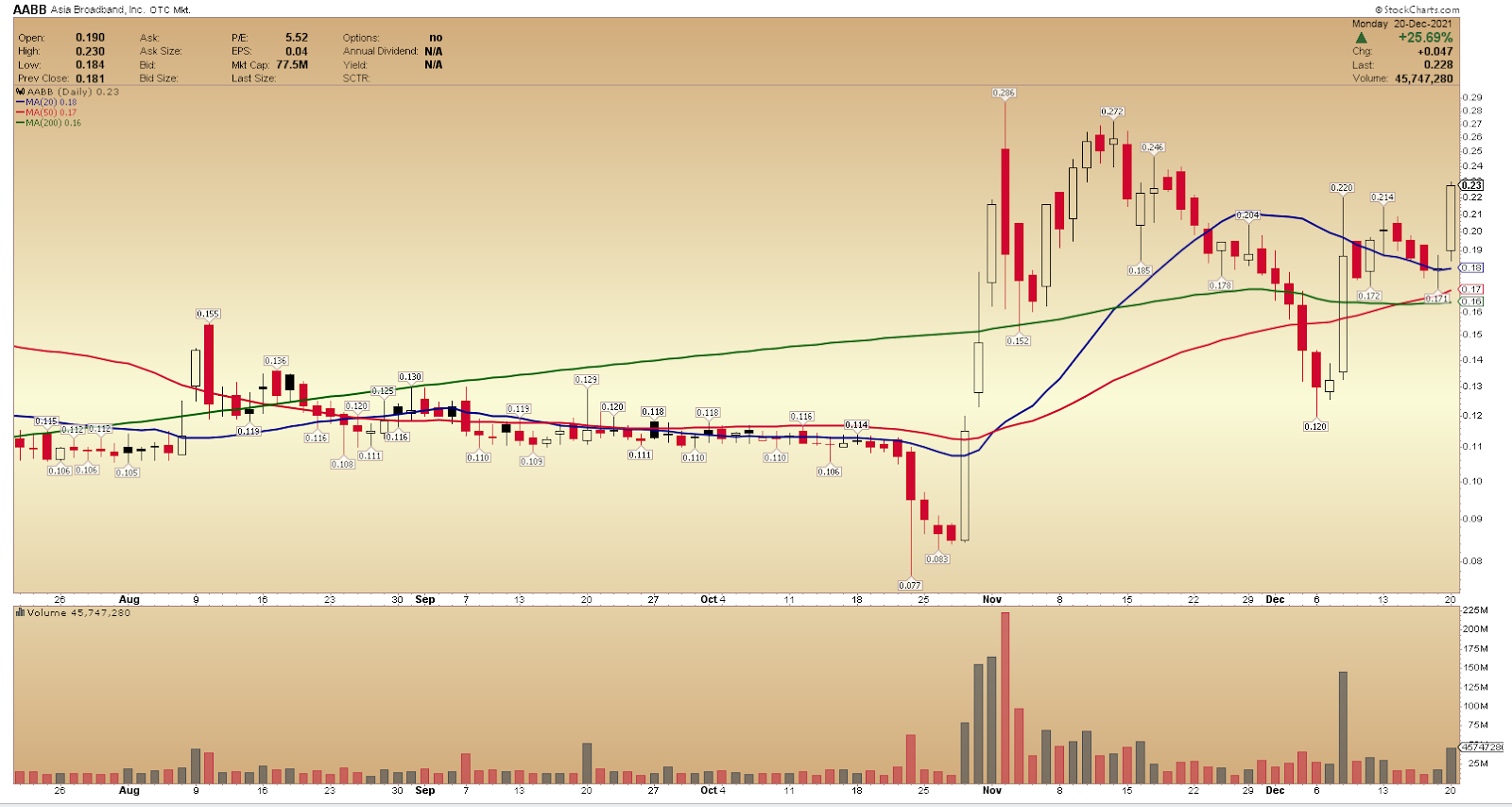 AABB, according to Yahoo, focuses on the production, supply, and sale of precious and base metals primarily in Asian markets. It operates AABB Gold Token, a minted mine-to-token gold-backed cryptocurrency, and AABB Wallet.
The daily chart paints the picture.
The stock had an impressive run end of October, followed by a pullback that bottomed out at the beginning of December and made a higher low on the daily chart.
Since then, the stock pushed higher and consolidated, putting in another higher low on the daily chart.
The stock broke out of the consolidation yesterday and closed the day up 25.69%. The volume significantly increased yesterday versus the previous day's session, which indicates to me that there might be further upside to come.
Going forward, I am looking for the stock to put in another higher low in the low $0.20s for a possible entry.
If that materializes, I will look to get long and target $0.25 – $0.30 as my exit target, as that is where possible resistance exists on the daily chart.
My stop would be placed around $0.18.