I am focused and plugged in throughout the day.
In this market, it is vital to stay fresh, energetic, and focused. If you don't, you might miss some brilliant opportunities.
An opportunity might arise in the morning, midday, or the afternoon. Therefore, I like to remain in my seat, prepared and ready to pounce on an opportunity as soon as it arises.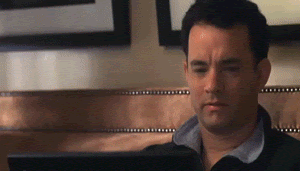 Yesterday was an excellent example of this concept. The day was seemingly coming to a close, and suddenly I identified an opportunity and pounced, at 2.40 pm EST, yesterday. 
GTLL is the stock I bought because of the news release, a strong breakout, and increased volume.
The company, according to Yahoo, through its subsidiaries, engages in the online sale of CBD and hemp-related products in the United States. The company operates a portal that provides access to live shopping, e-commerce, and product placement in brick and mortar retail outlets. It also offers sales and distribution and third-party logistics services, as well as consulting services.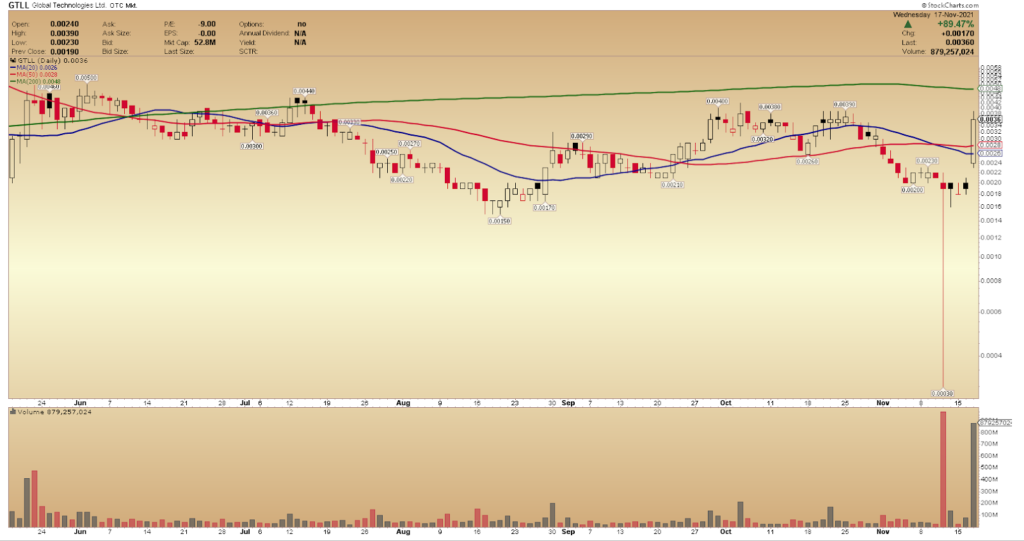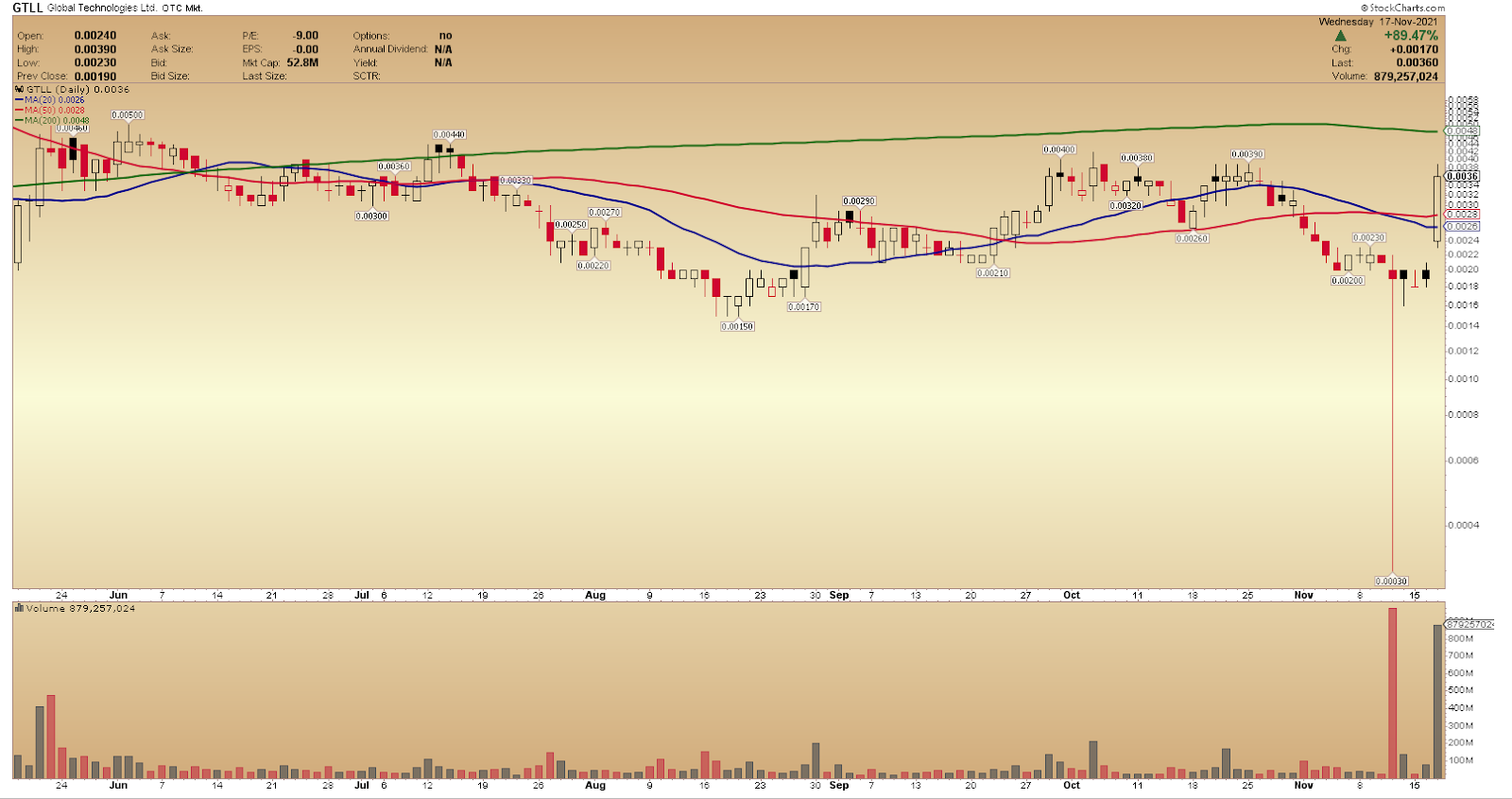 Yesterday's Catalyst
Yesterday, the company announced that it had signed a letter of intent to purchase Tersus Power Inc.
According to TOP News Guide, Tersus Power will be responsible for designing an adaptable, affordable, and safe hydrogen fueling station enabling quick deployment and development of a hydrogen fueling system while reducing investors' risk.
As a result of the news, the stock soared higher and closed the day up 89.47%!
Interestingly, the company has made a move into the hydrogen energy space, which has recently become an attractive space for traders and volatility. Think CEI, for example.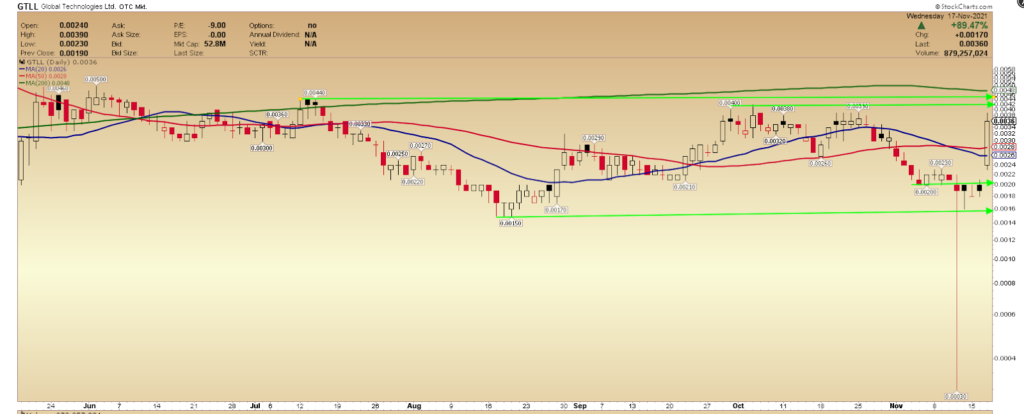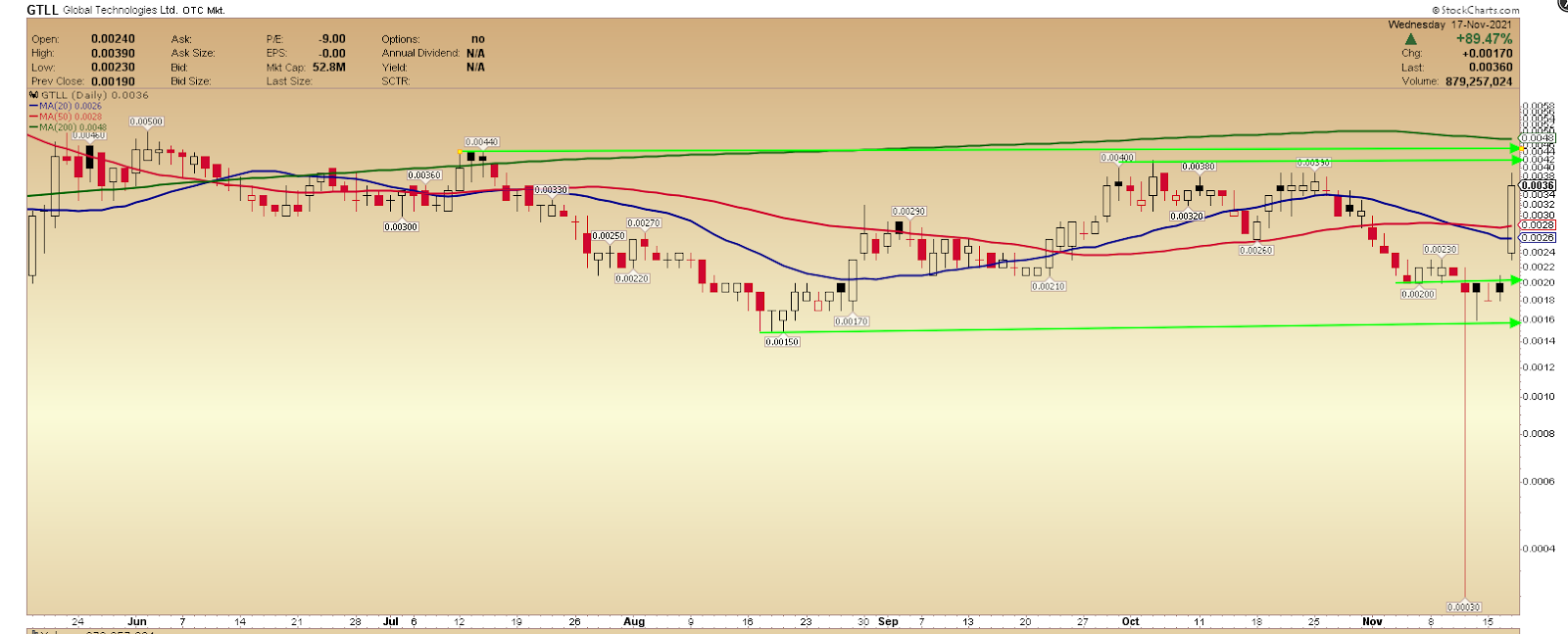 After pulling back earlier this week and last week, the stock made a higher low on the daily chart.
After yesterday's news, the stock broke above short-term resistance of $0.02, broke above the 20d MA and 50d MA, and is now approaching critical resistance on the daily chart.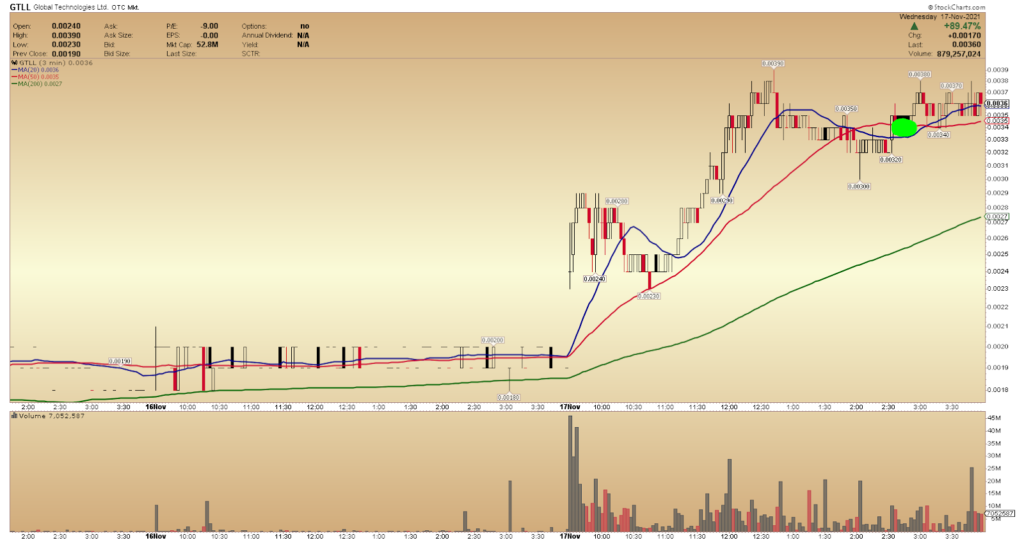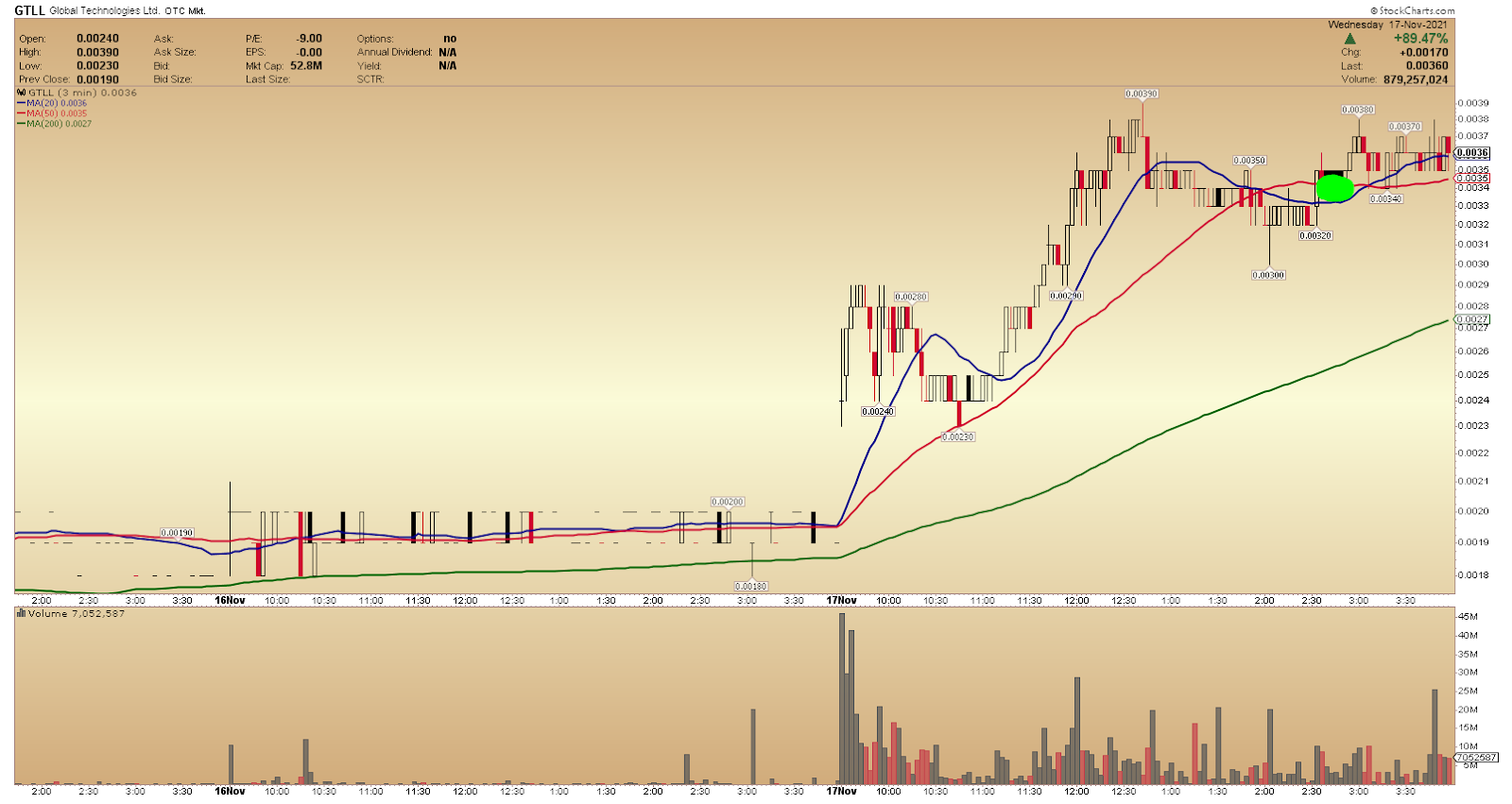 I bought the stock at $0.0034, around 2.40 pm EST. I bought the stock as it slightly pulled back from the highs, coming into the intraday vwap.
I liked how the stock was able to hold above the morning high throughout the afternoon and sustain an increased volume level. 
That, combined with the fact that the stock closed near the high of the day, has given me confidence in the stock's ability to trade near my profit targets.
As targets, I am looking at the next chart highs of $0.004 from late September and $0.0044 from early June.