Let's get real. What's holding you back? I'm seeing too many traders struggle in this market. Yes, it's tough out there, but there are still good trading opportunities if you're patient and pick your spots. 
Are you just buying the hot stock you find on Twitter or in a chat room? Are you watching CNBC? ( I usually try to do the opposite of what I see on there). Are you holding onto losers too long and watching them go further into the red or giving back good trades in the hopes of it getting higher? 
These are all things I'm seeing people struggle with, especially in this unforgiving market environment. You're only as good as the stocks you trade and how you execute your trading plan. Here is a trade in the QQQ's that I laid out for subscribers last week. I walked them through the idea and closed it out a few days ago for another successful trade!
Here's What Happened:

It took me 20 years to learn how to make trades like this time and time again. You can get these Ideas straight to your inbox every single day, with live training sessions every week. Don't miss out on the next trade Idea I'm working on subscribe now.
Here's what people are saying about Bullseye Trades: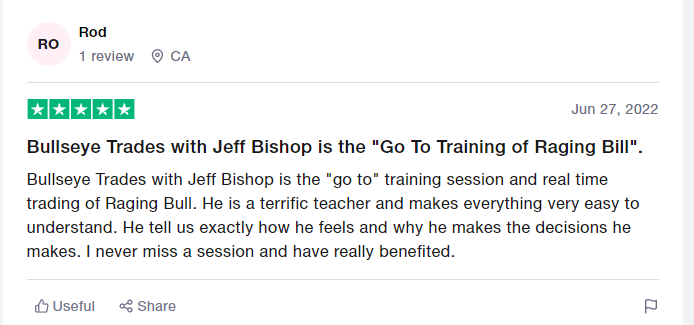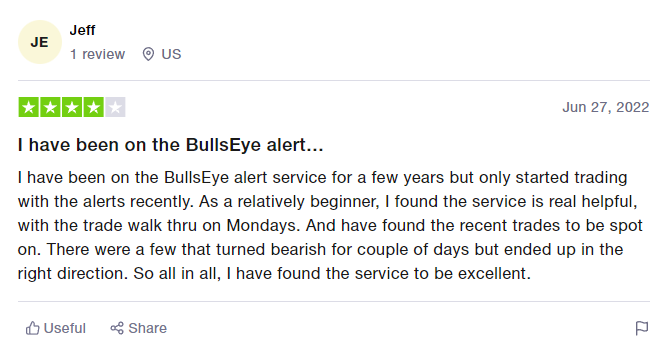 On July 12 I sent out an e-mail to subscribers titled 
Markets Forming Key Pattern Here
Jeff Bishop on July 12, 2022 at 09:20 AM – edit post
Here was the pattern:
QQQ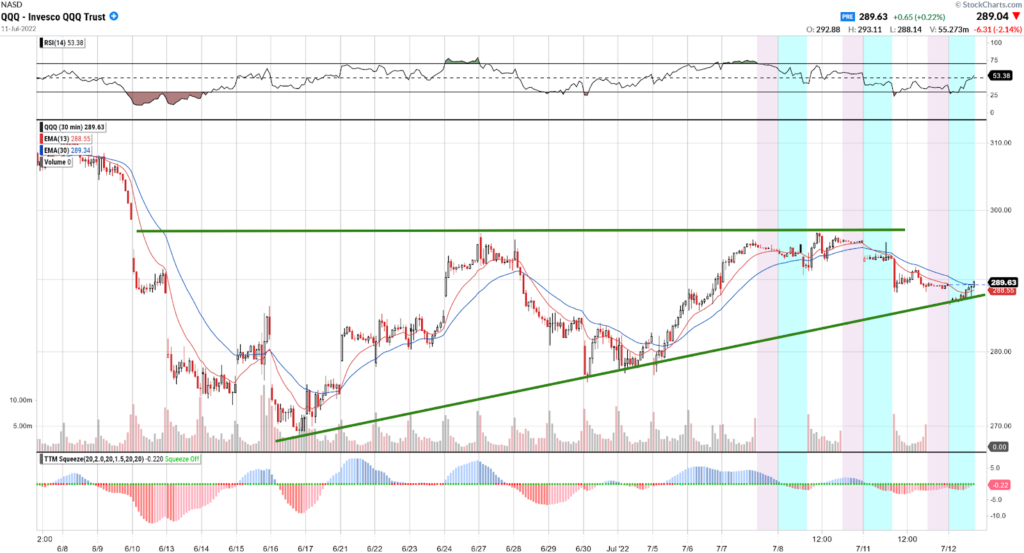 What to watch for:
The QQQ pulled back into the rising support level formed in the ascending triangle

The ascending triangle is a bullish breakout pattern, but if the lower support doesn't hold, the bears can really gain momentum to the downside spurred by the bulls covering their position.
The market was making a series of higher lows and the next day, after a gap down, buyerss stepped in at the $280 level. Seeing support and a higher low I bought. The next day the same thing happened, gap down (I bought more), and buyers stepped in again at $280. 
Market sentiment was overly bearish. Everyone was talking recession and doom and gloom, but the market was consolidating. I like to fade overwhelming market sentiment. 
I expected a break through $300, that's why I started a position around $280. So over the following 3 days I held and got out of the trade just in front of the $300 area, and then the QQQ's broke through! Another well-planned, well-executed trade idea. Here's the result: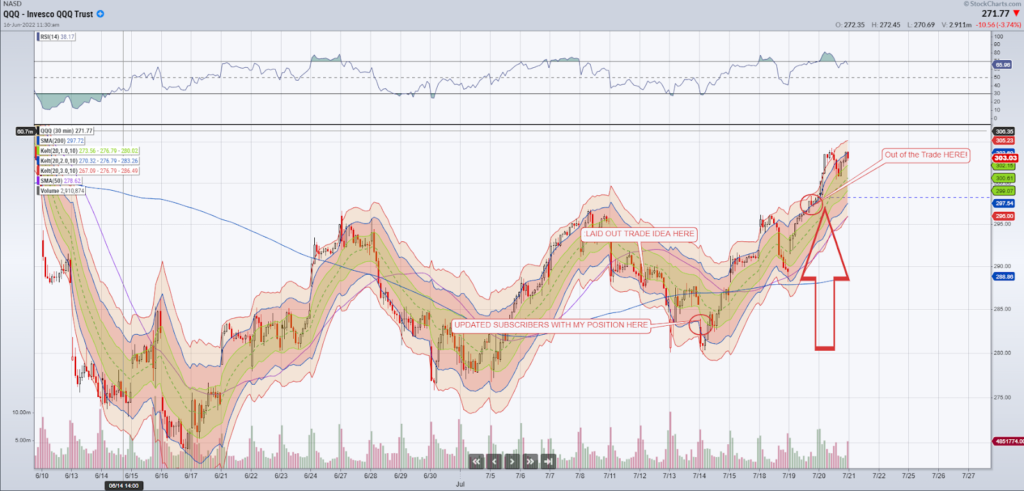 I'm busy looking for the next one. Subscribe now to be a part of it, or do nothing and miss out again!
If You're struggling with your trading, become a part of the Total Alpha community, and receive the education you need! CLICK HERE NOW TO SUBSCRIBE!
There's a 30-day satisfaction guarantee, so if you're not happy, no worries, but I think you'll love what we're doing at Total Alpha! Click HERE to Subscribe!