On Monday, I felt that we were close to a reversal in Gold in my old trader bones! So I made this trade LIVE in the 360 Wall St chat room. It's 0 cost so take advantage of this and subscribe now!
I've been thinking that Gold would come back soon for a while. It was getting sold off on US dollar strength and rising rates but the selloff was getting overextended. I was waiting for the market to show me a signal! Higher inflation and higher rates killed Gold, but when everyone taps out and is underwater, that can often be a good time for a bounce.
And the catalyst for a bounce was potentially ahead, the FED rate decision could have been the reason for a change in trend for Gold and that proved to be the case! When the dollar begins to weaken that's the signal for Gold to potentially bounce! Here's what happened to my Trade Idea this week!:
Don't miss the next great trade Idea in Wall st 360, subscribe Now at 0 cost for a limited time only! Here's the all star lineup!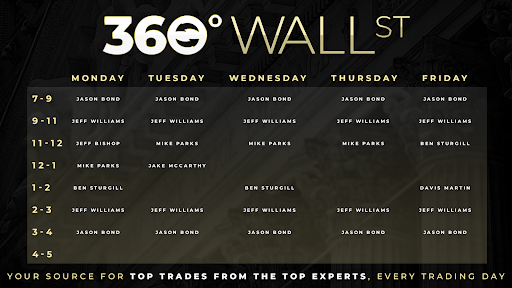 UUP is the dollar index. When I looked at it on Monday it had already started pulling back and showed signs of weakness, perhaps profit takers or insiders getting out ahead of the FED meeting?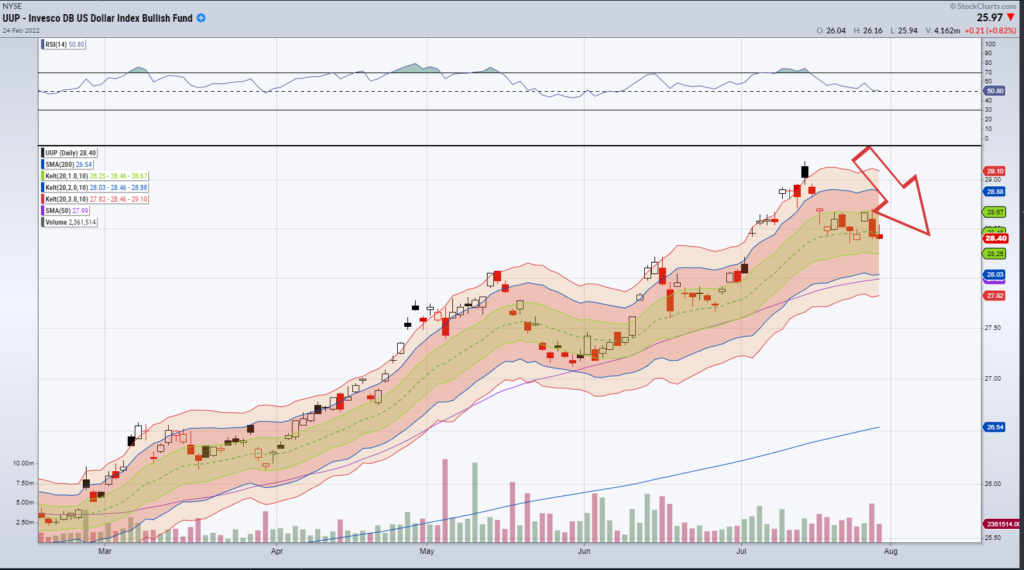 So whilst UUP had already begun pulling back Gold had not yet done so. Usually these instruments are inversely correlated, and the fact that Gold hadn't moved yet presented an opportunity!
GLD was forming a base yet GDX had not done so.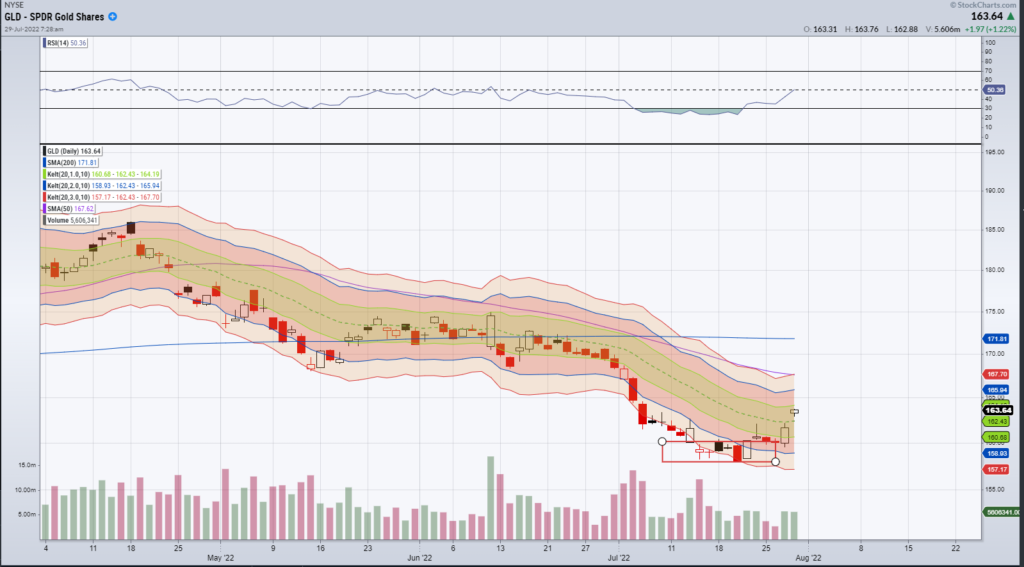 If GLD did form a base and move higher i would expect GDX to do the same so this presented a good risk/reward opportunity!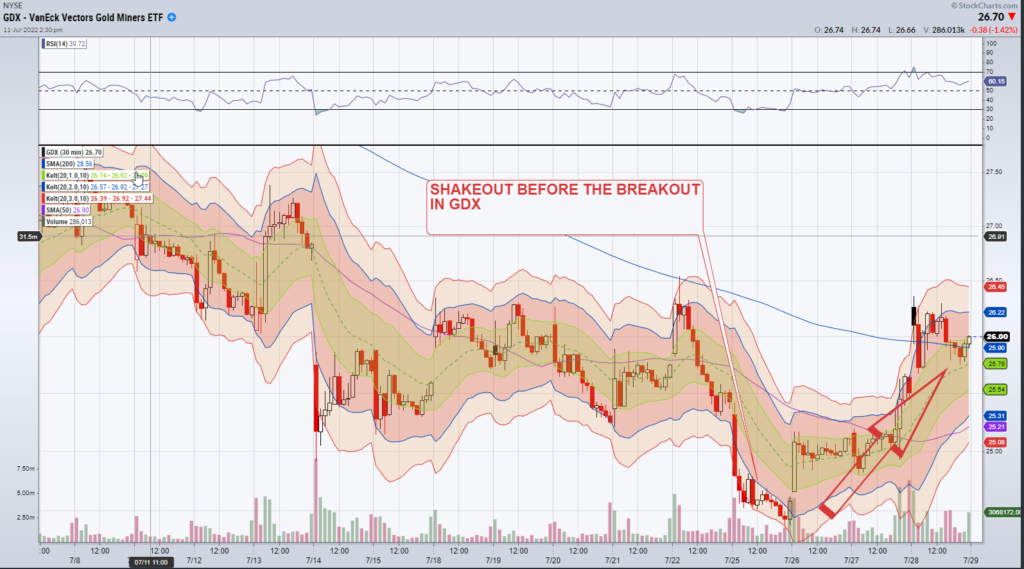 I got long the 24 calls expiring August 19 in GDX, and after the Fed meeting Gold and those options in particular exploded. Here's what happened: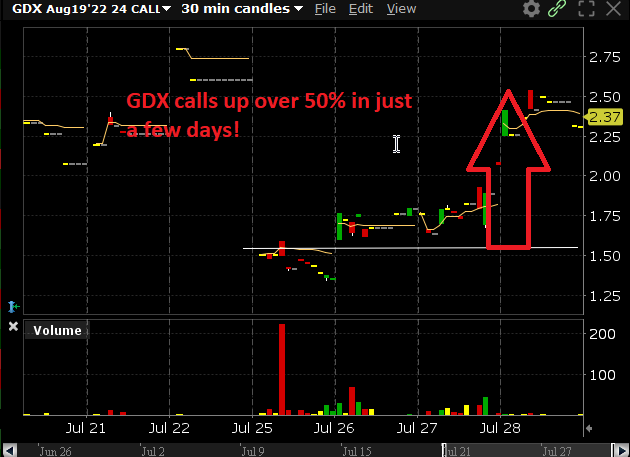 Over 50% in just a few days ain't bad! I've got the Midas touch don't miss my next trade Idea click here!
Take your trading preparation to the next level. Click here and join us live in 360 Wall st!
 We've also decided to give away daily high-conviction trade ideas for the rest of the Summer (maybe more!)
All you have to do to get this DAILY trade idea is download the RagingBull App.
When a high conviction trade sets up we'll ping you through the app!
You'll get a notification every day when a guru shares their trade idea. This way you stay on top of things, take action quickly, and never miss opportunities. 
What are you waiting for? Get the app NOW!