Last week it was revealed Elon Musk had taken a 9% stake in social media company Twitter. The stock rocketed over 27% on the news. Clearly, Elon saw value in the social media company and felt that as an activist investor, he could make this platform even better. There is one other social media stock that I think is grossly undervalued and could even get bought out!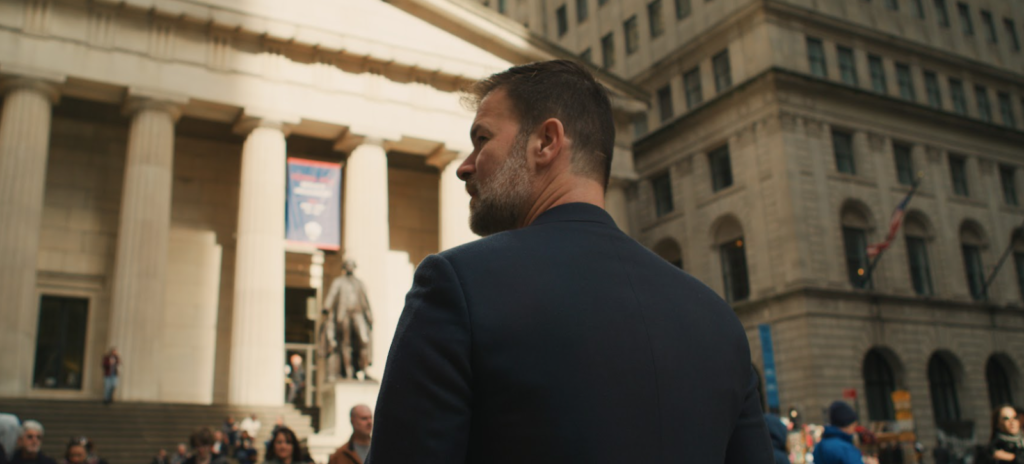 With growth stocks beaten down over the last 6-12 months, no one was really taking any notice of social media stocks. That is until Elon Musk took a 9% stake in Twitter(TWTR) worth $2.89 billion sending the stock much higher on the news.
There is another Social Media company that I absolutely love and think is undervalued. In fact, I think it is quite possible that this company could get bought out at a premium by a competitor. That company is Snapchat (SNAP).
Fundamentals
Snap Inc. (SNAP) operates as a camera company in the United States and Internationally. The company offers Snapchat, a camera application that was created to help people communicate through short videos and images. Each of those short videos or images is called a Snap.
After a poor performance post IPO in 2017, where SNAP was just burning money for a few years, it became a turnaround story. In 2019 it began to accelerate its revenue growth, and this trend continued post-Covid, with year-on-year revenues growing quarter after quarter. 
This turnaround growth was reflected in SNAP's stock price. From COVID-19 lows of around $8, the stock was trading around $75 coming into the Q3 2021 earnings report, a price gain of over 900% during this time.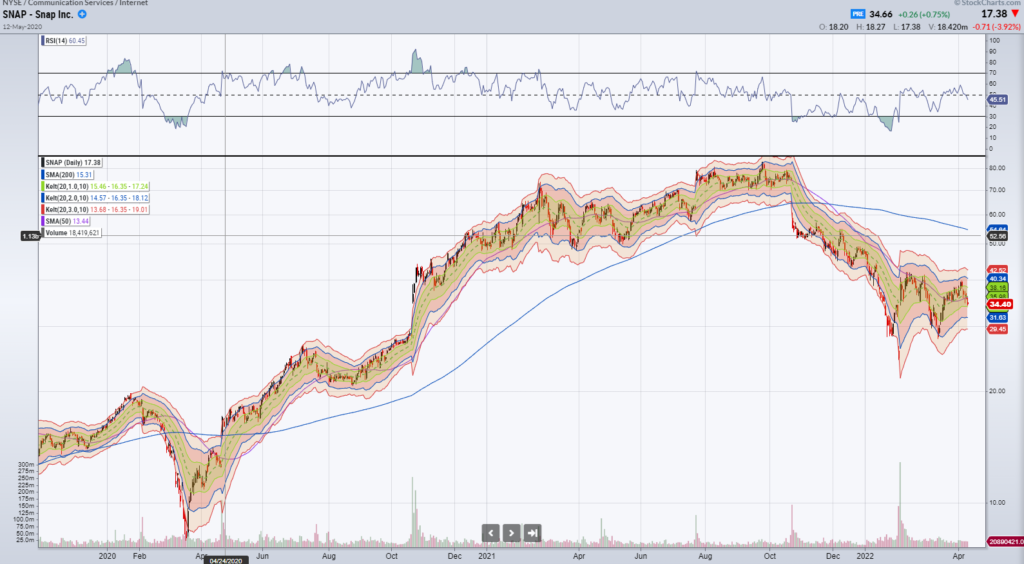 After a big earnings miss, SNAP gapped down. Then as most growth and tech stocks got the kibosh, SNAP has stayed weak down over 55% from its 2021 highs. Before Elon began buying up TWTR stock, it too was down over 55% from its 2021 highs. When certain sectors are out of favor, that can be the best time to pick up high-quality, undervalued businesses.
I really think SNAP will reverse. It is not done! I think they will figure out the advertising, and it will be just fine! I am just waiting for confirmation from the chart. And as I've already mentioned, I believe it is quite possible SNAP gets bought out for a premium.
SNAP is a big Metaverse play, and teenagers use it and love it. In fact, the younger folk use it more than Instagram in a lot of cases. It's a good company and definitely something I want to be in. SNAP is one of my favorite companies on the market. I believe at some point, it's going past $100. 
Given the transition into AR and VR that we are seeing slowly taking shape, I believe a company like SNAP is poised to benefit, given that they have been a leader in Augmented Reality technology for a few years now. 
I am watching this stock closely. When sentiment changes in growth stocks, this could be one of the first companies to benefit if it doesn't get bought out at a premium before then! As always I will be sure to let subscribers know first when I am taking a position!
Key Takeaway
Often when a company in a certain sector gets bought out for a premium (e.g a biotech stock) or a stock in a sector goes on a massive run (think TSLA), other similar stocks in a sector can attract investor interest and run in sympathy with said stock. 
The logic behind this is if a stock in a sector is now worth much more than it was previously, other similar stocks in the sector can seem undervalued to investors.