The Professor has been bearish for a while now, and he's been spot on with the market in free fall recently. However, he has finally spotted some Bullish setups and has 2 new picks!
I turned bullish about a week ago, and made some really great trades that you can read about here and here. When The Professor and I are on the same page, that's a pretty good sign to me!
To get access to daily updates from Mike Parks, and changes to my portfolio, become a part of the Total Alpha team Today!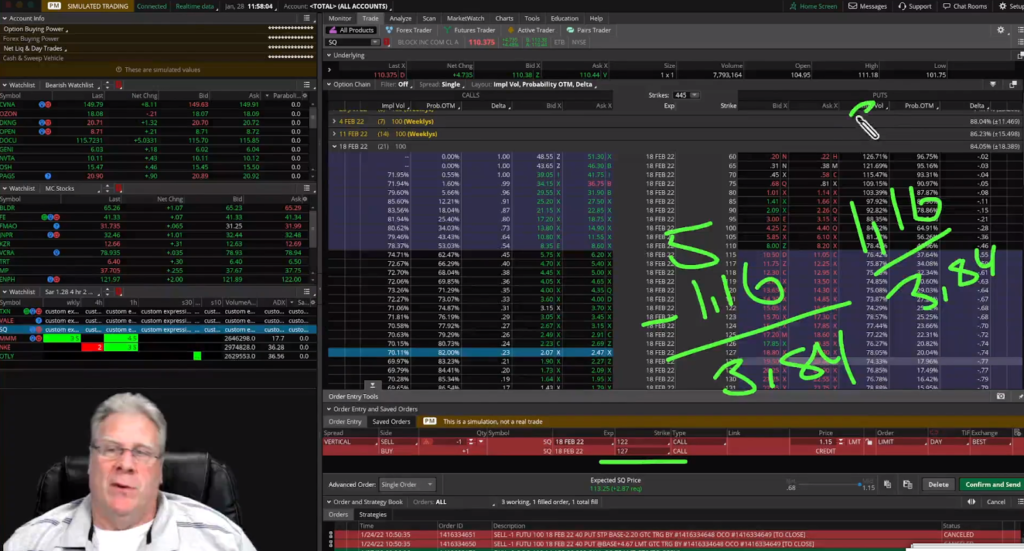 DQ
Daqo New Energy Corp (DQ)., together with its subsidiaries, manufactures and sells polysilicon to photovoltaic product manufactures in the People's Republic of China. Its products are used in ingots, wafers, cells, and modules for solar power solutions. 
Here's a note the Professor sent out to Subscribers last Wednesday:
DQ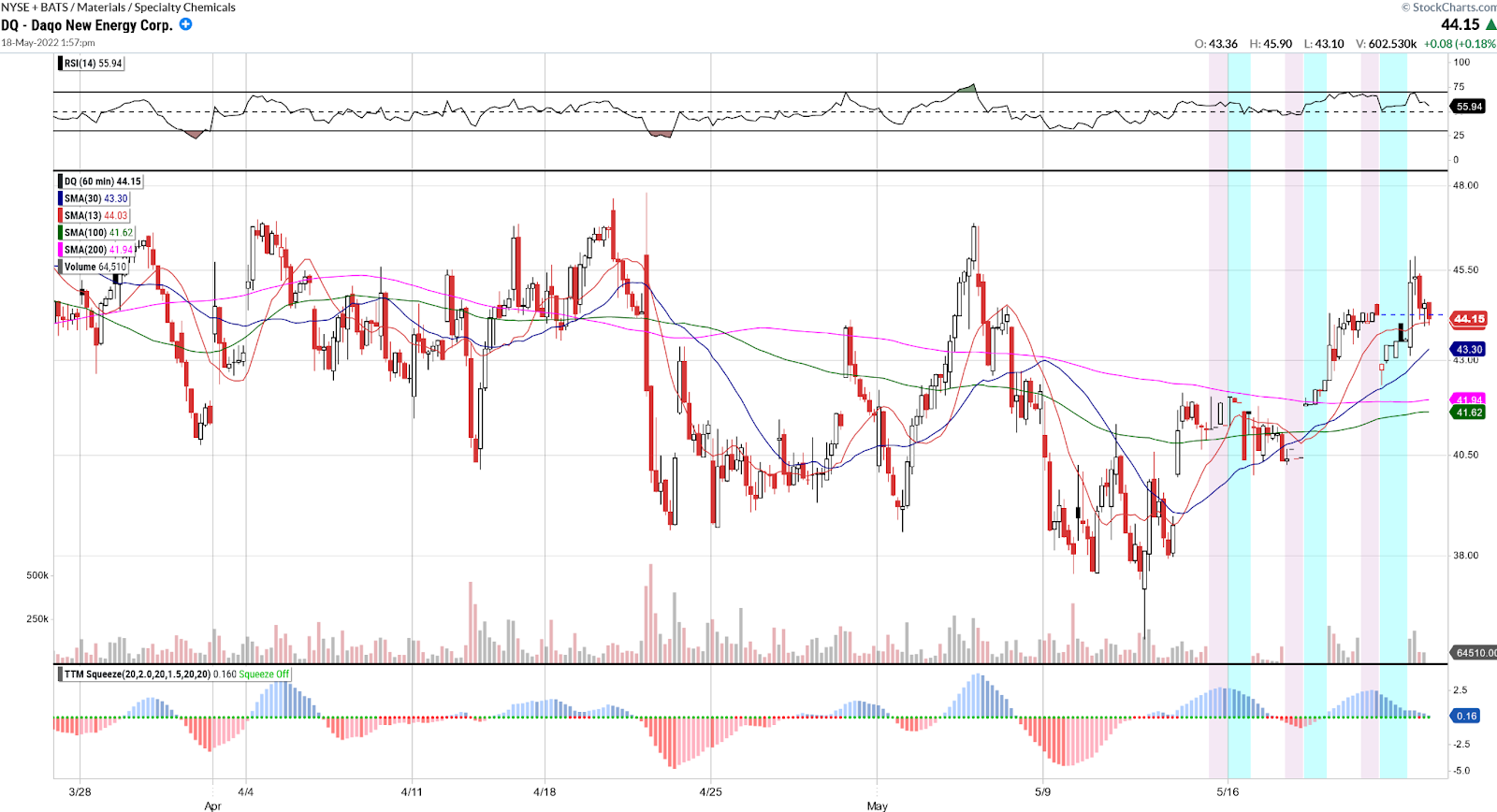 Looking at the chart of DQ, this energy stock is showing up on my bullish scanner today even through this extremely bearish market.
This could be a sign of relative strength and exactly how the bulls are still looking for places to buy at these levels.
If there is a pullback into the 13/30 hourly moving average, I might start to look for a trade back through the recent pivot highs near $45.50
Subscribers to Total Alpha have access to Live Educations sessions daily from The Professor and access to my REAL-MONEY portfolio as I navigate the markets! 
CHTR
Charter Communications, Inc. operates as a broadband connectivity and cable operator company serving residential and commercial customers in the United States. The company offers subscription-based video services, including video on demand, high-definition television, digital video recorder, pay-per-view services. 
It is the second-largest cable operator in the United States by subscribers, just behind Comcast, and third-largest pay TV operator behind Comcast and AT&T. Charter is the fifth-largest telephone provider based on number of residential lines.
Here's a note the Professor sent out to Subscribers last Wednesday:
CHTR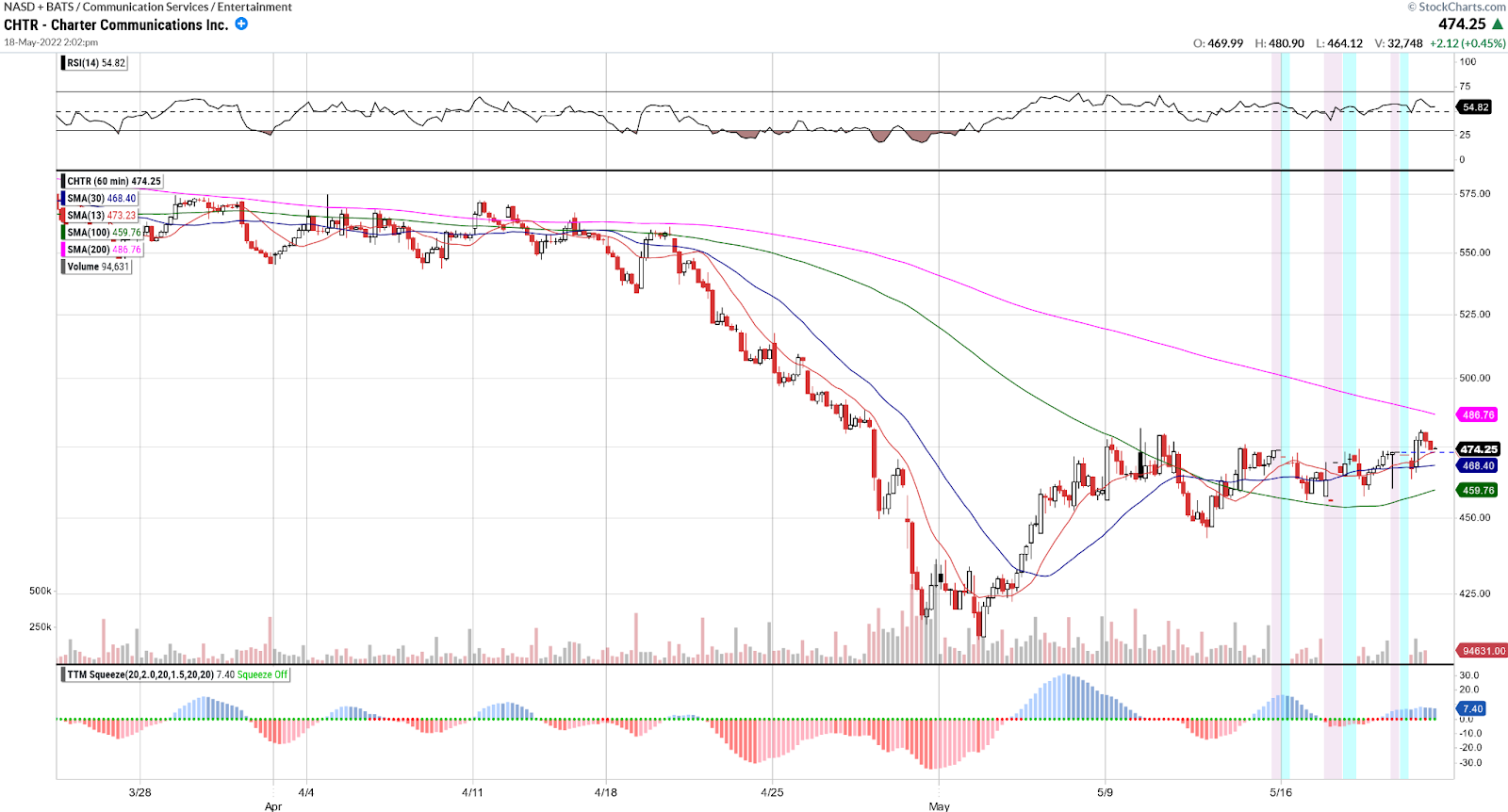 Yesterday, the bullish momentum scanner picked CHTR as a bullish trade and so far it looks like it's holding up against the markets that are taking it on the chin.
With the QQQ's at -4.5%, CHTR is +0.50% and looking to hold up against the selloff  from the bears.
If You're struggling with your trading, become a part of the Total Alpha community, and receive the education you need! CLICK HERE NOW TO SUBSCRIBE!
There's a 30-day satisfaction guarantee, so if you're not happy, no worries, but I think you'll love what we're doing at Total Alpha! Click HERE to Subscribe!