The past few weeks have been much ado about nothing for the overall market. The QQQ's and SPY have traded sideways, chopped around, and TSLA has been taking dip buyers to the woodshed.
But that doesn't mean there still haven't been great trading setups out there. On Monday, in my LIVE weekly trading discussion with subscribers of Bullseye Trades I broke down a few stocks I really liked, because they were trading stronger than the overall market and had strong fundamentals behind them. 
And guess what?  While tech was getting smoked, most of them outperformed. 
Here is what my subscribers got access to recently that you didn't:
BA
Boeing had a beautiful trend. It was relatively strong and holding higher. They had recently received new orders, and there was no reason to think this would change any time soon. Here's what happened after i talked about it on Monday: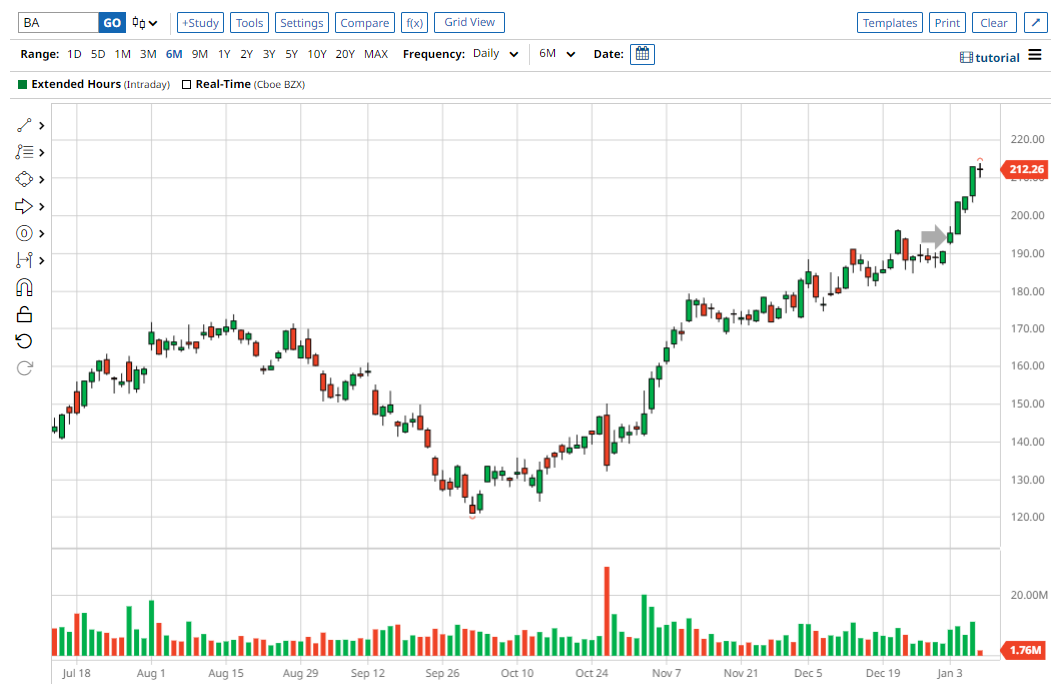 CAT
Caterpillar had a similar chart pattern to BA. In fact, it was even stronger because it was just a few percent away from it's all time highs. Despite the overall market weakness, CAT was holding up. When tech is performing badly, it's important to be on the look out for these types of boring stocks!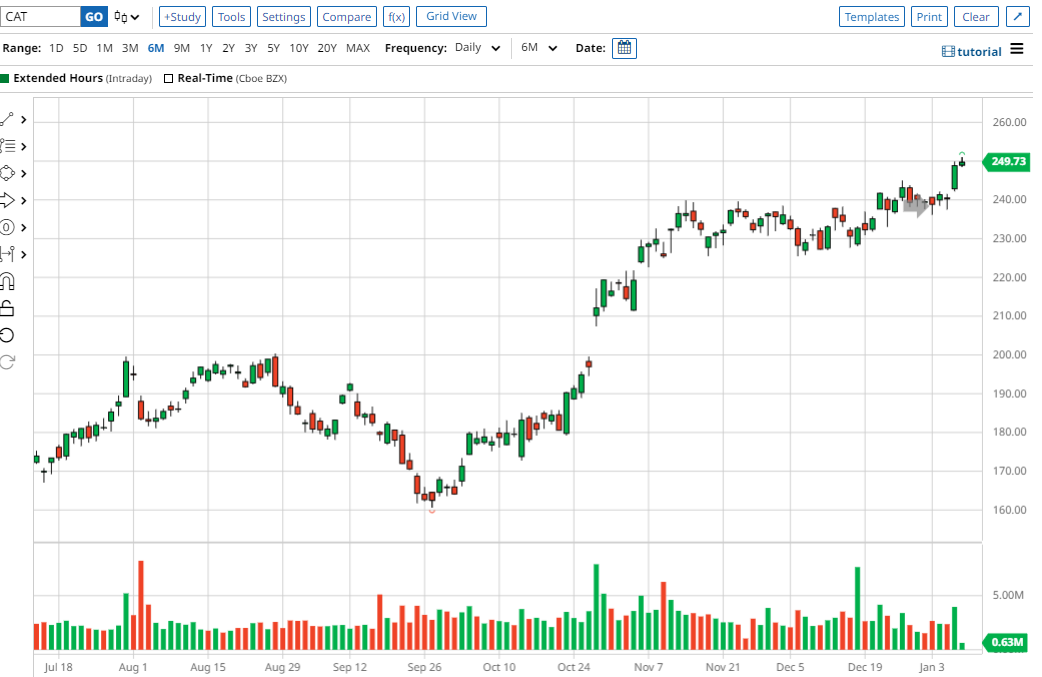 RTX
Raytheon was another really strong stock I liked. It didn't have just great technicals, again just a few percent from all time highs, these guys are also getting new orders every month as countries all around Europe and the U.S itself are in demand for weapons and defense systems that continue to get used up in Ukraine. This one has only had a slight move from when I was looking at Monday, so it still has plenty of potential to bust out!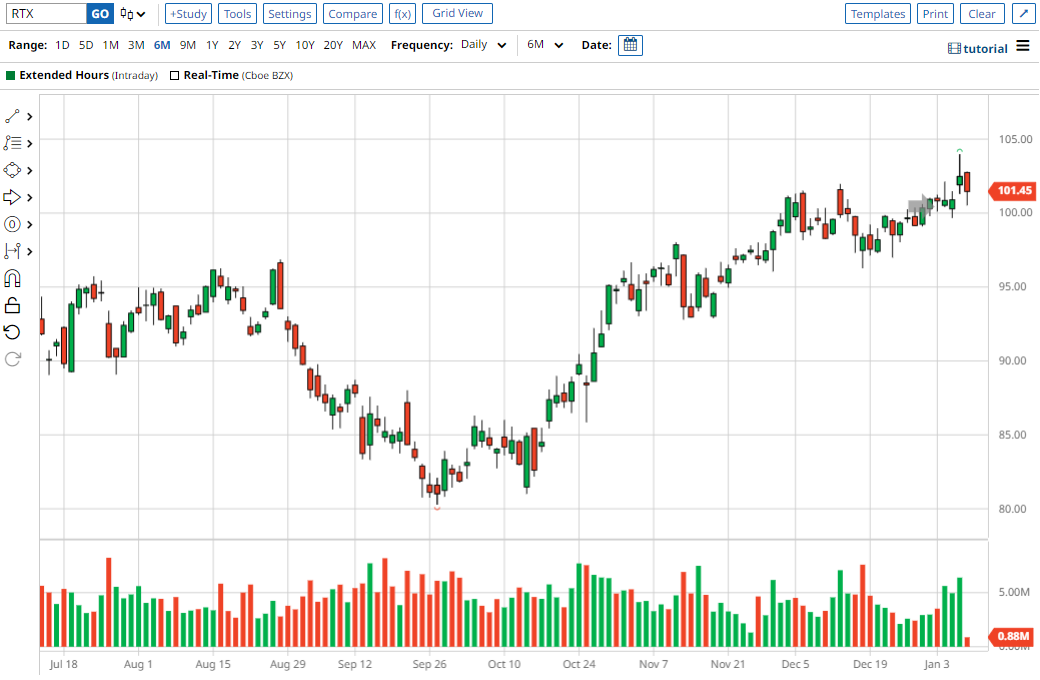 Not all my trade ideas work this well. But my job is to help my subscribers think through their trades like professionals and pass on all the lessons I have learned from 20 years trading.

Every week, I send my best trade idea with Bullseye trades, break down why I'm looking to trade it (all in your inbox before the market even opens each week). 
Here's what you should start looking for in your email: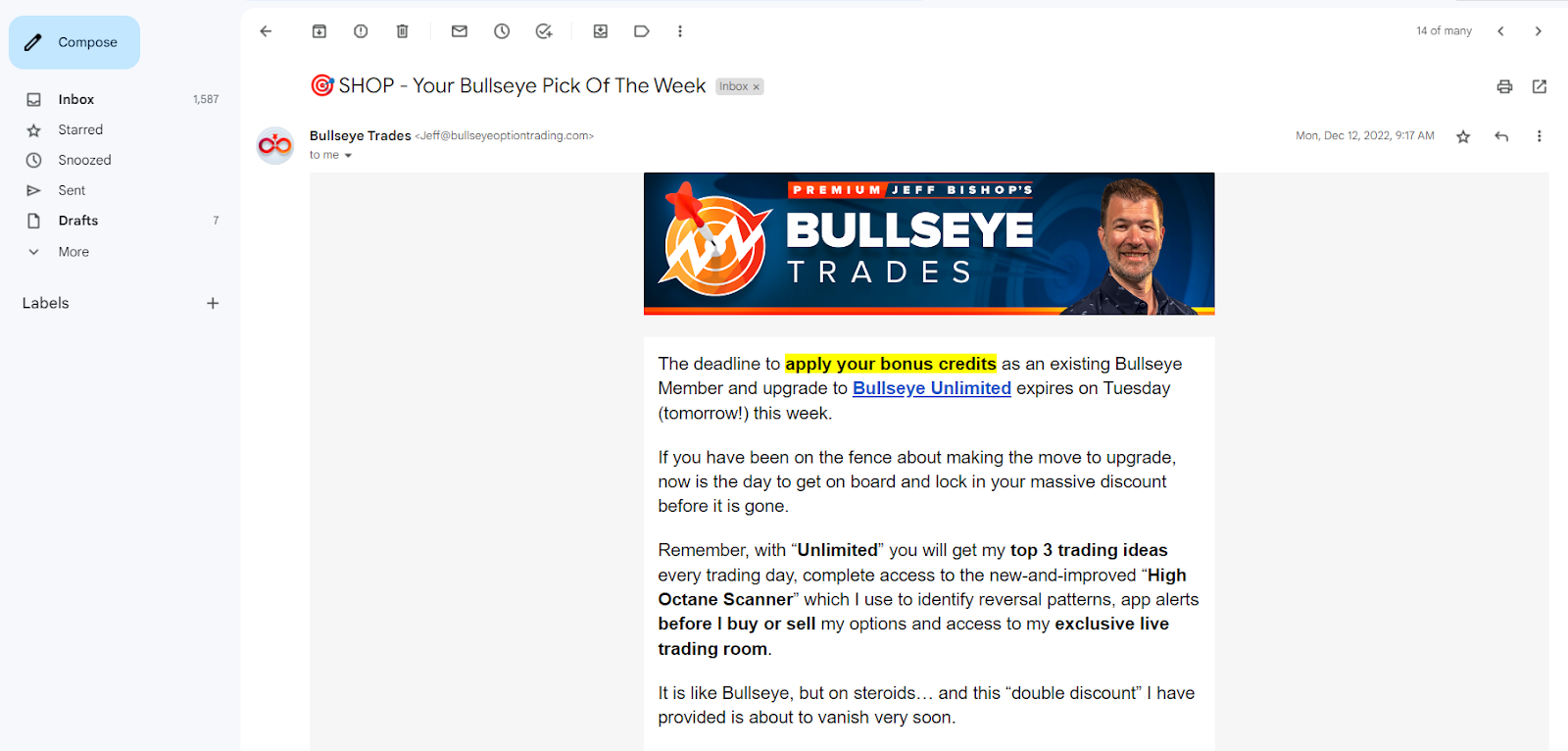 Then, like clockwork I break down the idea live at 11am on Monday's in a broadcast. 
You can get my top Bullseye trade Idea, and if you sign up for the weekly walkthrough, you'll get my LIVE breakdown of what's going on in the rest of the market as well!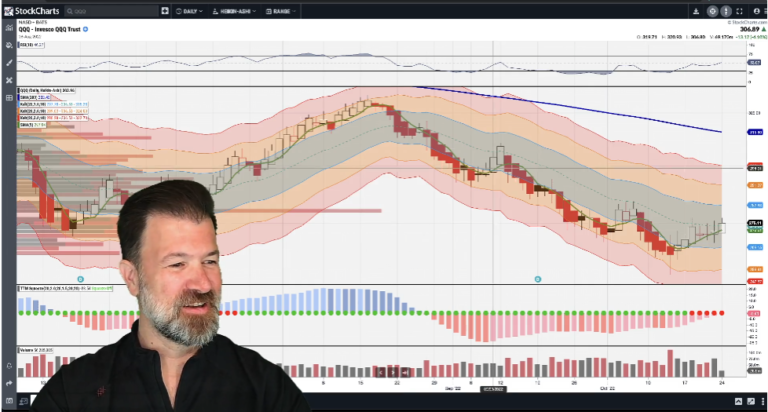 Right now, you can get started for less than 50 bucks! 
For a few more days, I am slashing the price from nearly $400 per year.
Right now, you can access Bullseye for just $47.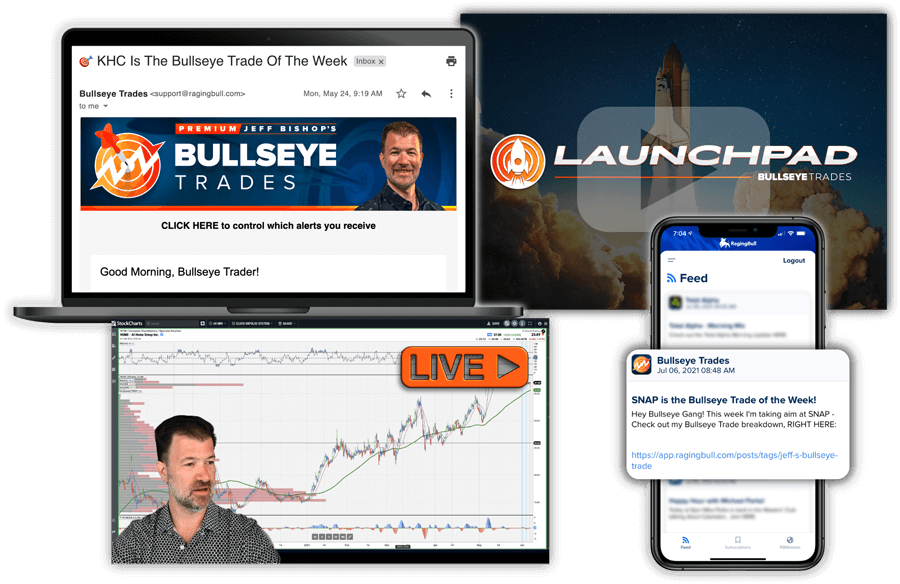 I can't give this away any cheaper…
If you have been curious why so many other people are in love with Bullseye, this is the best chance you'll ever get to try it out for yourself.
I just sent out my new Bullseye trade of the week this morning.  It is already 10% higher from where I alerted it but I am not in a hurry to sell anytime soon.
If this goes my way, I think this option contract could DOUBLE in the next few days.
There are no smoke and mirrors, just transparency, solid trading techniques… and some absolutely smoking hot trade ideas! 🔥
I don't want you to miss out on any more of them!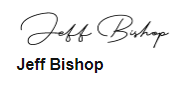 P.S.  Spend some time and look through the past trade ideas and education I have been delivering week after week and see for yourself if you think it could help you benefit as a trader.