Before we get started, I've got to tell you about something REALLY BIG that's coming your way…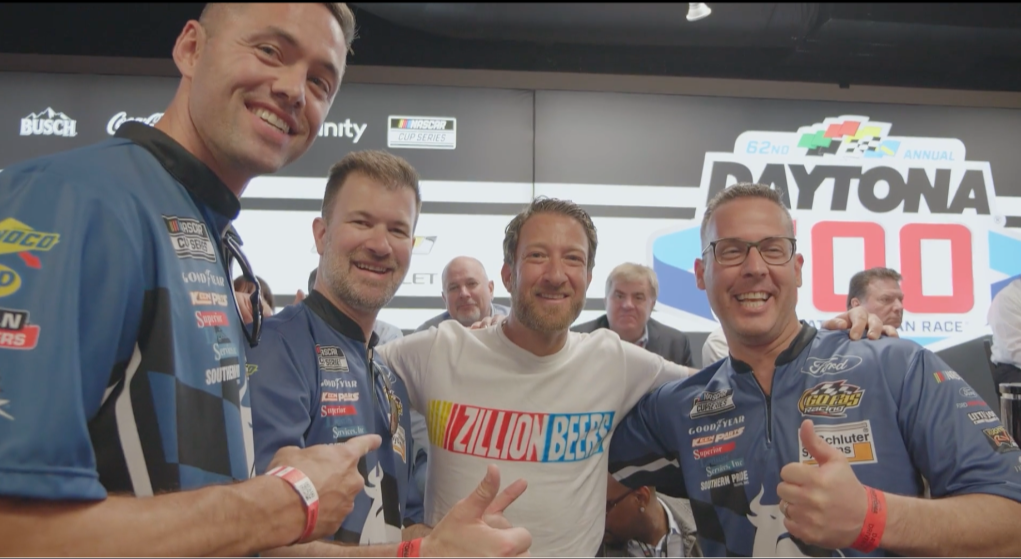 This coming Tuesday, RagingBull will be merging two of our most popular features, The War Room and Masters' Club, into 360 Wall Street. 
Why are we doing this just for you?
To express our gratitude during these inflationary times.
Folks, this is as value-packed as it gets!
And it's all driven by 6 expert traders…each with at least 10 active years of experience…aimed at disrupting your approach to trading and helping you level up in your journey.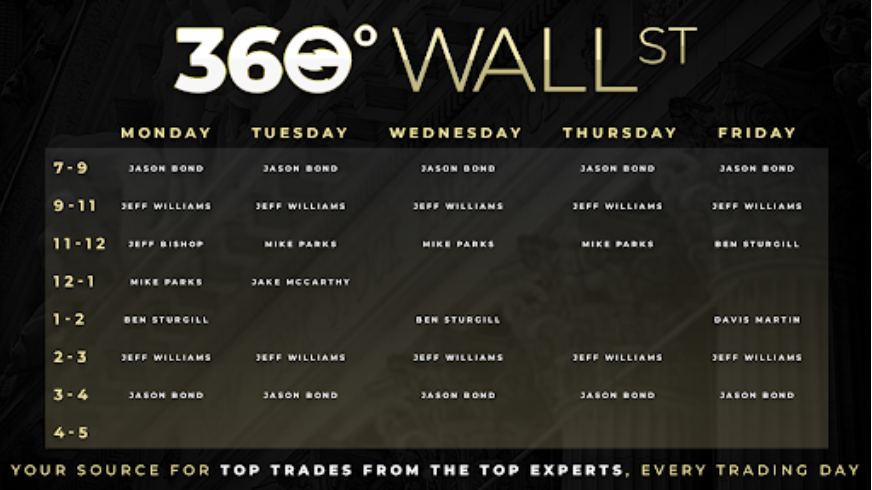 Here's what this unprecedented package will offer:
A daily newsletter

— and more — that gives you a "360-degree view" of the market each day.

HOT trade ideas

delivered straight to your inbox each trading day…before the market opens!

Access to an engaging

LIVE chat room

— hosted by trading experts.

Instant App Alerts

On Your Mobile Phone.

Full access to the special "Momentum Scanner"

that Jeff Williams and Jason Bond use to find fast-moving momentum trade ideas.
It's time to put your trading back on track! No excuses!
At RagingBull, we make no effort to hide the fact that WE ARE TRADERS.
We are not buy-and-hold investors.
I mention this because anyone that held popular stocks like AAPL and TSLA through the entirety of this year's first half market decline was part of a group of investors that lost $4.1 Trillion. 
So, to be an effective guru that can help members trade around this mess, my success is STRICTLY tied to my ability to make difficult decisions.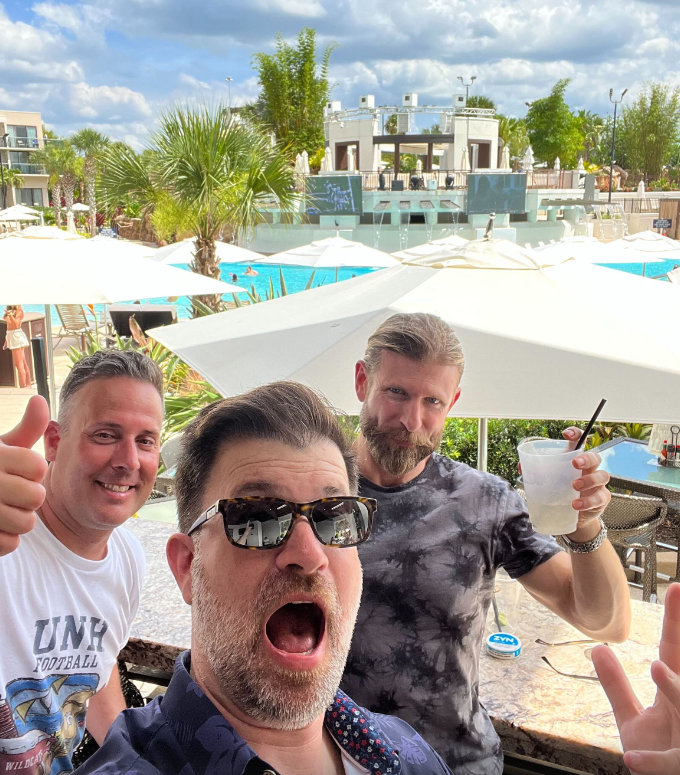 Therefore, when stock market bears were at their most aggressive levels early last week…
I had to make the tough choice to bet against such a sentiment EXTREME.
So, in a LIVE training session on June 21st I alerted members of my Bullseye Trade service that I was looking for the market to bounce a bit.
This was not a prediction that the THE bottom was finally forming in the market.
Instead, I suggested that it was just a quick opportunity to watch for a bounce in V (Visa).
Why did I choose V as my trade idea?
Well, fundamentally it was because V offers a combination of tech and financial institution exposure. 
What's important about these two sectors in particular?
It's because these two sectors typically do well during a risk-on bounce.
And technically, I identified that the stock was testing MAJOR support as downside momentum was showing signs of slowing.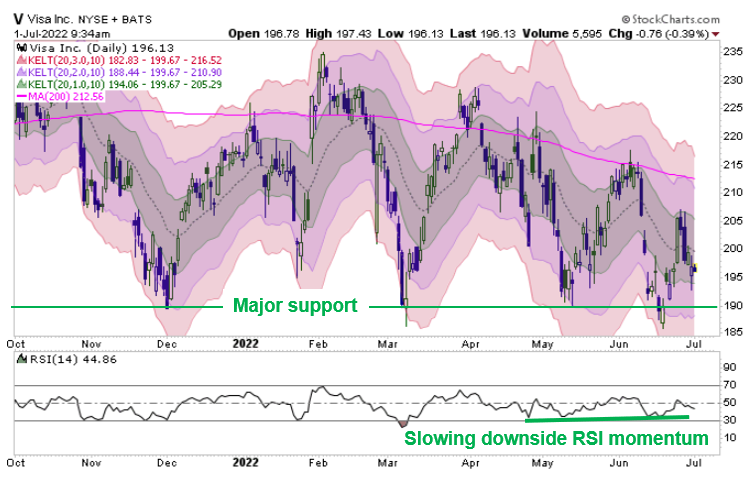 What happened to the July 1 2022 $195 V Call options I alerted members to at the time?
Well, this…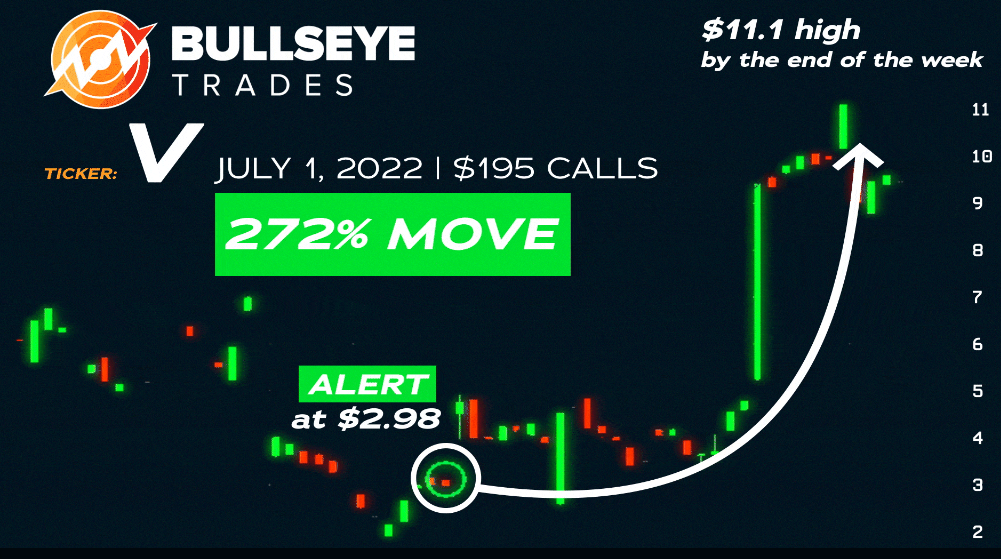 Think my Bullseye Trade members appreciate ideas like this?
See for yourself:


The next Bullseye Trade comes in HOT on Tuesday after the 4th of July holiday.
To YOUR Success!