If you've been following my articles, you know that I called the bottom in Chinese stocks before Wall Street started coming in line with these thoughts.

When I start to make calls like this, there is a real reason behind it.
Today, I'm going to show you what I saw that helped me make this call.
I always take a top-down approach to research. I start by looking at the broad market indices first to see if there is evidence of a bottoming process.
Sure enough, when I saw this monthly chart of the Shanghai Composite Index I saw the index touching a MAJOR trend line earlier this month.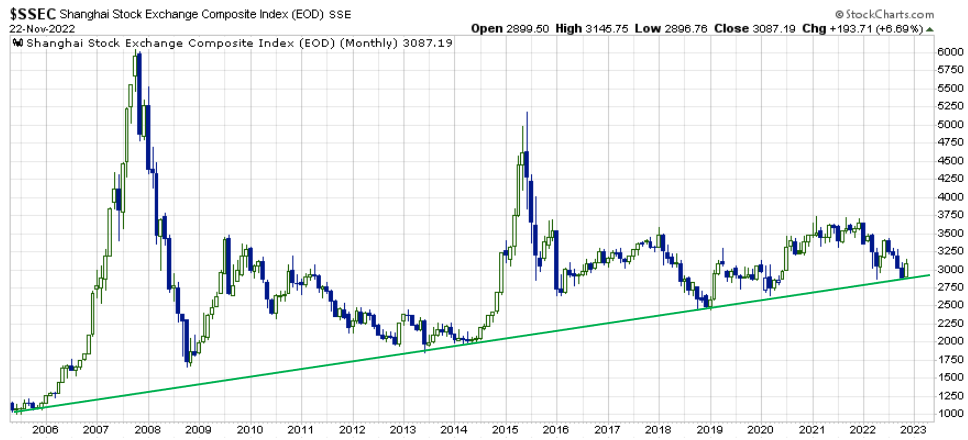 (Sure, call me a nerd for looking at things like the "Shanghai Composite Index" but obscure charts like this are how you get an edge in the market – or you can just follow "nerds" like me!)
Then, when I looked at the stock level, there were a number of KEY developments that caught my eye in NIO a few weeks back.
As the weekly chart below shows, NIO filled a MASSIVE gap that occurred back in 2020, and it did so with a weekly "doji" candle in that area.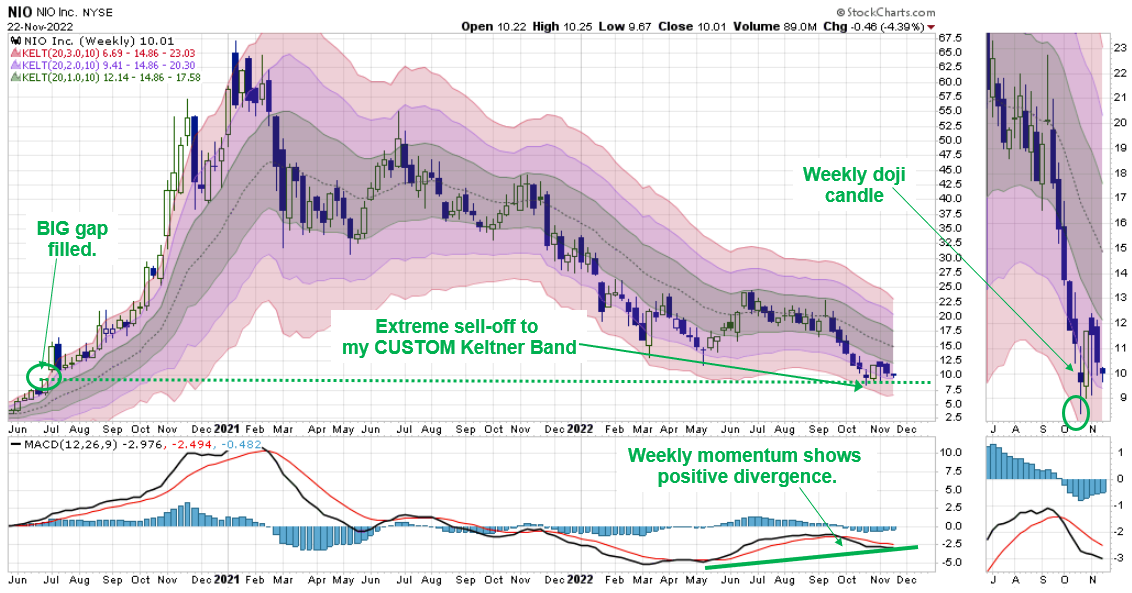 On its own, these two pieces of information were screaming BUYERS ARE BACK.
But that's not the only key piece of chart evidence that caught my eye.
What I also noticed is that this weekly doji candle occurred at the BOTTOM of my custom Keltner tool, a sign that the selling had become MASSIVELY overdone at a WHOPPING 3X the average true range (ATR) below the middle moving average.
Bottom line, I called the bottom in Chinese stocks LONG before Wall Street did, which means my Bullseye Unlimited members have been enjoying my BEST Chinese stock ideas for weeks.
After 20+ years of running one of the most popular trading services in the business, I aman expert at finding market turns before just a tad before the masses.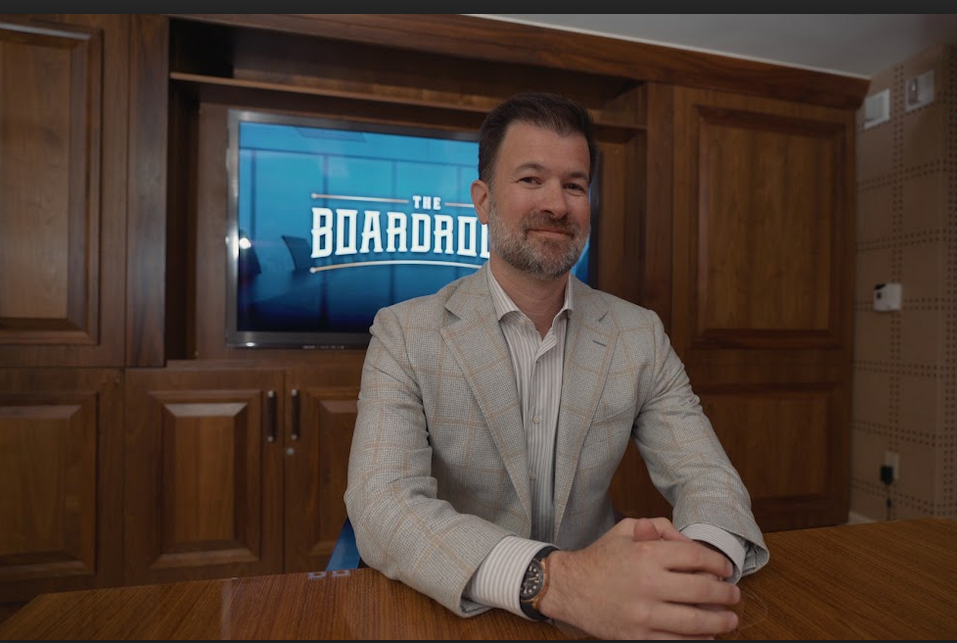 Right now, I have an amazing opportunity for you to join me and thousands of people in my Bullseye Unlimited service.
As a member of Bullseye Unlimited, you will get to enjoy learning from me each trading day.  I will send you my top 3 trading ideas that I hand-pick each day from my power stock scanner.
You will also get access to my exclusive live trading room where I will walk you through any trades I am making in precise detail.
Access to my custom-built scanner, daily trading watchlist, live trade ideas and a huge library of training videos.
It is the complete package that will make anyone a better trader.
I am offering a limited-time opportunity to enjoy all of this for less than $100 right now.
Don't miss out on the chance to work directly with me to get top-level trading ideas and become the trader you know you can be.
>> Access Bullseye Unlimited for less than $100 right now <<
To YOUR Success!