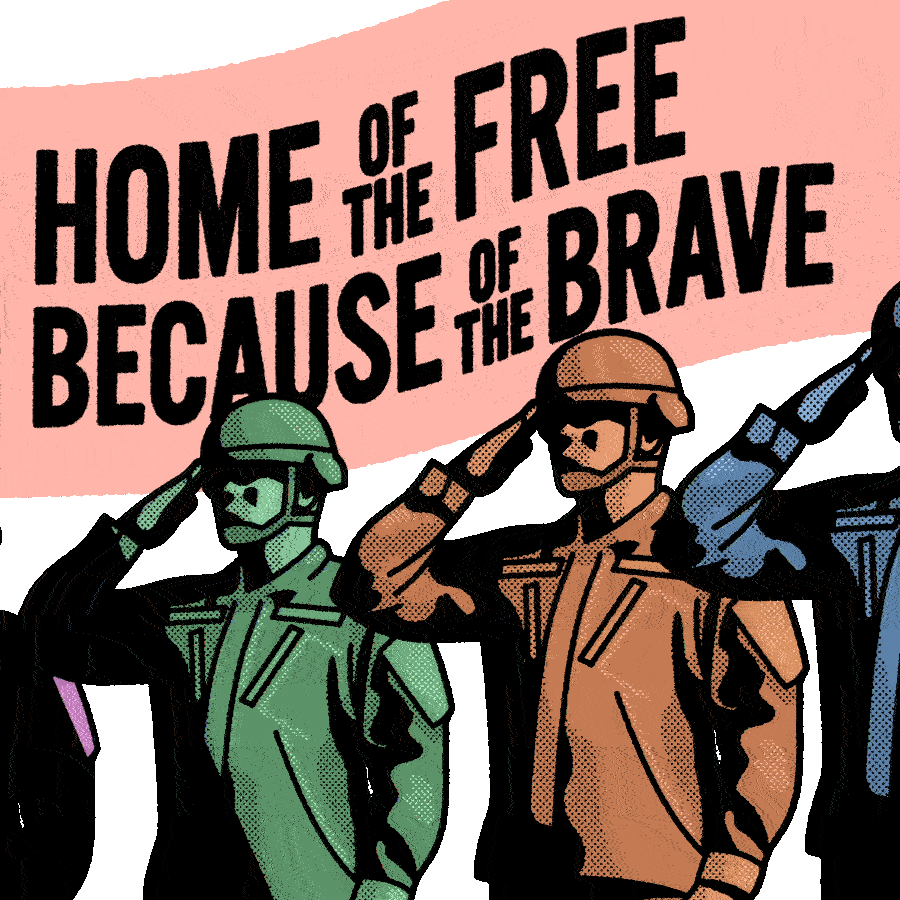 First, we at RagingBull want to start by remembering all that have died while serving and protecting this great nation!
If you are here reading this article, it means you are looking for ways to invest the money you have worked so hard to earn. 
And since you've worked so hard to get where you are today, I can only imagine that it means you don't want to work any harder at managing your money.
Now, if you are nostalgic like me, you long for the days of investing with the market's rising trend.
But that's not the case any longer, and we'll need ways to find pockets of the market that are performing relatively well. 
Now, I am no money manager… 
BUT, I am a market guru, and what that means is ALL I DO is test strategies and build plans based on my 2 decades of experience that are designed to help bring good trading ideas to my members.
Case in point, my High Octane Scanner!
This scanner's power lies in the fact that it won't fire off a signal UNLESS a stock or ETF is showing the right bullish characteristics. 
And at the start of this week, when the market was still on shaky ground, I used this scanner to bring the following l alert to my members:
"FANG is trading in a symmetrical triangle and pressing against the upper resistance level as buyers step in.
The High Octane Scanner has identified this trade for me with a Daily and 60 min squeeze as an "A+" setup."

What happened after that?
Well…the rest of the week saw the stock rise as much as 9%.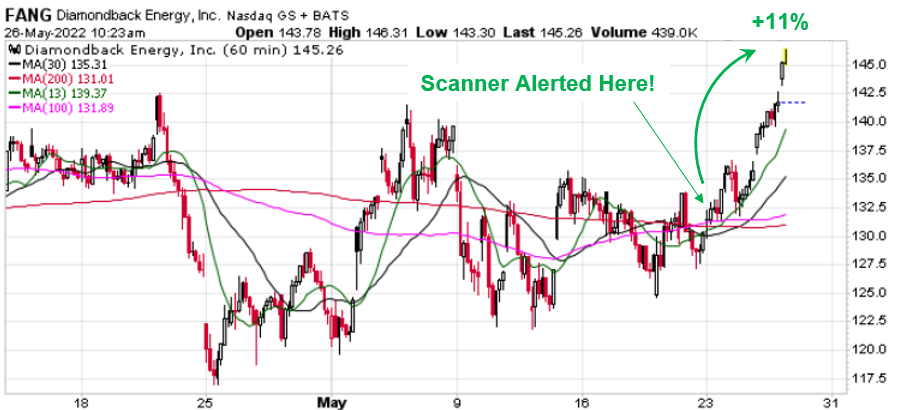 Yes, I know that next week is a short week of trading because of Memorial Day.
BUT, next Friday brings the Unemployment report.
What does that mean?
There is the potential for even greater volatility.
But I am not worried, because all of my Total Alpha scanners are primed and ready to find the next favorable trades, like they did with FANG.
Friends, you too can be part of the DAILY UPDATES these scanners produce by trying us out with this Money Back Guarantee!

To YOUR Success!