Have you ever thought about why the gaming/casino industry is so successful?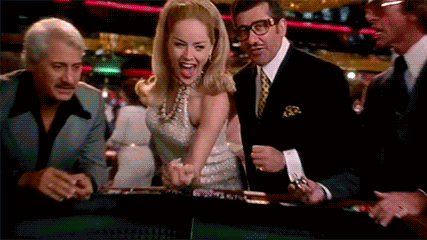 Simply put, the odds are in the house's favor, hence the term "house always wins". 
Over the long term, the statistics are in the casino's favor, and that will play out over time. That's the main reason casinos rake in billions of profit year in and year out.
That sure makes me want to get into the casino business!
The next best thing is learning how to apply strategies that can turn you into "the house" when it comes to your own trading.
You see, statistics play an important role, if not the most important role in trading/investing. A lot of people have had some success at trading, just like they might have had some good hands at the blackjack table. 
But how many have given it all back and then some at one point or another? Plenty! 
The ones that stick around year after year, are the ones that are focused on statistics and make sure they keep the odds on their side, just like a casino. 
The big boys, the ones that have been around for 20 to 30 years or more, know how to sell options, they're the house, they're the smart money, yet many retail traders never get around to learning these strategies that the big boys and girls use, year in and year out – and Wall Street is perfectly happy to keep you ignorant when it comes to this.
But I want pull back the curtain on this part of the market that barely any  retail traders are taking advantage of. 
That's why Jason Bond and I started Wall Street Bookie. To teach you a better way to tilt the odds, so that you can give yourself a better chance to master the trading game.

Here's an example of what Wall Street Bookie is all about:
On Thursday, Jason put out a bull put spread trade idea (don't worry about the terminology, you can quick this up pretty quickly if you watch a few of our training videos)
"I'm settling back in and watching TSLA now that we know why it was falling the last few days. I'm looking for -$155/+$150 bull puts on TSLA. At this point, I think markets head toward bull and if that's true, $150 sure seems like the bottom on TSLA. It's at $159 right now so needs to come in a little to say $157 for this spread. Otherwise -$160/+$155 for next Friday." 
So what does that all mean? Well, rather than buying TSLA stock outright or buying call options, which lose time value every single day, Jason wanted to express his Bullish trade idea, by selling put options.
By doing this Jason gives up potential upside if TSLA skyrockets, but increases the probability of the trade working, giving himself better odds.
Bottom line:  Jason can win on this trade if TSLA goes up… goes sideways… or even goes down a bit during the time he has the trade open.
Isn't that an amazing thing to think about?  You can win on these trades if the stock simply does anything, as long as it trades above a certain price.
In fact, check out what Jason has been able to achieve since he started up Wall Street Bookie in July this year:
He went on an insane run of trading, hitting wins on 47 of the first 50 trades 
There is never anything to hide here.  You can look at his fully transparent trades right here: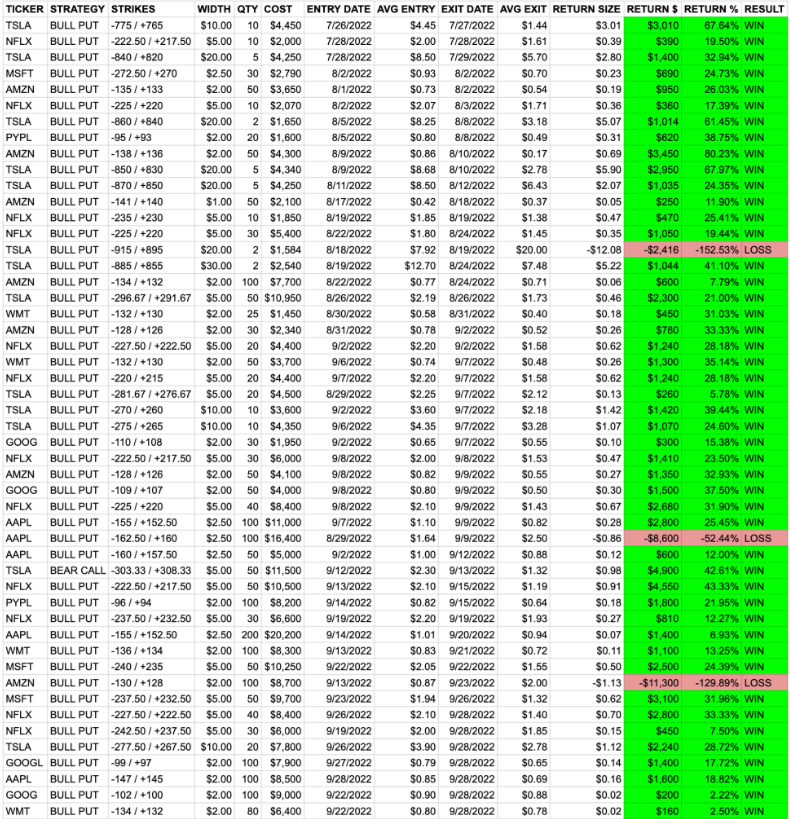 When is the last time you went on a 47-for-50 run trading stocks?
I've since partnered up with him because when I see someone doing well, I want to get involved too! So we're giving our best spread tread ideas every single day to Wall Street Bookie subscribers.
This is my favorite way to trade, I don't know about you, but I just like winning more often than I lose. I don't need the adrenaline (and stress) of those swing for the fences types of trades.
Right now, we have a limited time 60% discounted offer – only our existing members 
I would love to teach you these types of strategies week after week – and believe it or not, it really isn't that hard to learn!
If you like my Bullseye programs you will absolutely love taking your learning to the next level with Wall Street Bookie.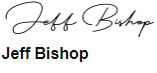 P.S.  If you are interested in adding Wall Street Bookie to your membership and want to see what additional credits you might be entitled to simply call our VIP team @ 800-585-4488 and we will get you taken care of today!
Payment plans are no problem – call us now!