Last week I warned my subscribers of an impending pullback in the energy sector. I expressed this Idea by buying puts in ERX, and this is what happened:

Not all my trades work this well, but I can teach you how to think like a professional trader. After making this bearish trade in the oil sector, there is another energy industry short I'm lining up. That industry is the solar sector!
Have a look what's happening here: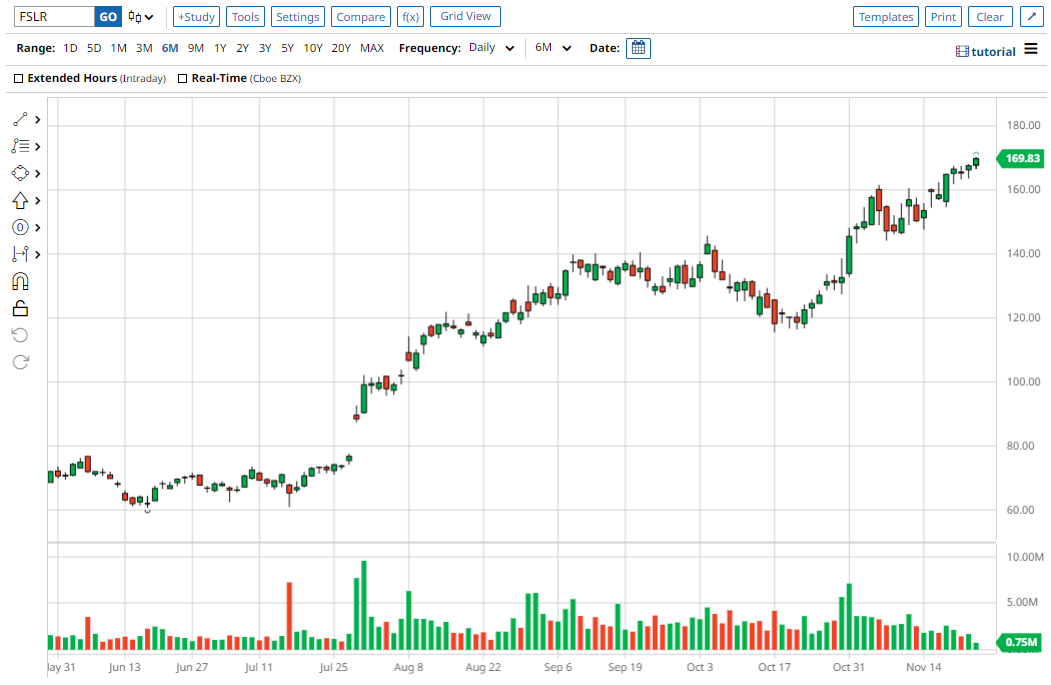 FSLR is even more overextended than ERX was. I think there are way too many market participants hiding out here. Yeah, I get it, Europe needs energy and is trying to go big on renewables such as solar, but when the rug eventually gets pulled here, the down move is likely to be BIG. 
Now, I'm not in this trade just yet, I'm stalking FSLR everyday waiting for the technicals to align. You see, I don't just want to blindly short a stock that's up a lot, as stocks that are up a lot can go much higher! I'm waiting for FSLR to show me that perhaps the sellers are taking over, and when that occurs, I'll let subscribers know.
Here's what happened the last time I was bearish FSLR: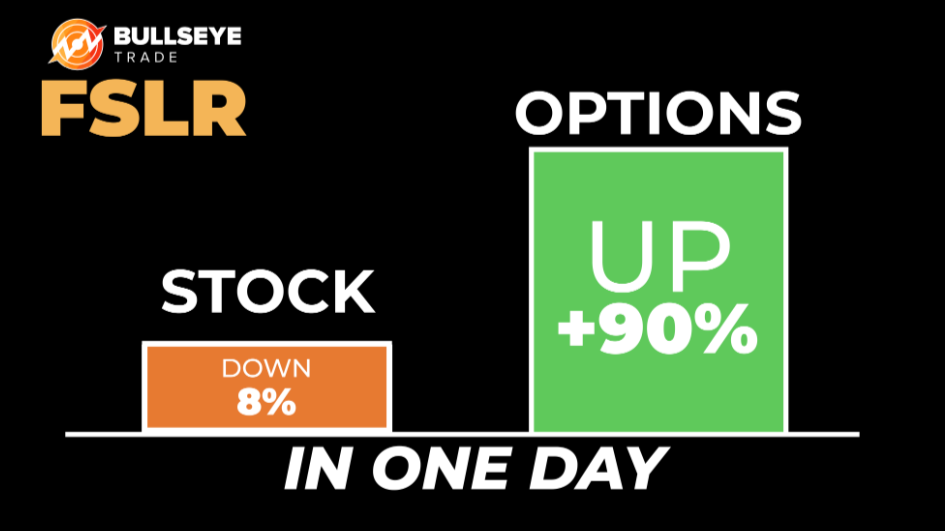 Now just because I was able to make a killer call last time doesn't mean it will happen now. BUT FSLR is higher now than it was then, and this time I think the move lower will be much bigger!
Here was the reasoning subscribers received last ti
This week, I am betting against one of the biggest stocks in one of the summer's best sectors.  I think the air will continue to deflate from solar stocks and FSLR in particular.
In early October, FSLR hit its highest price in over a decade as investors were piling into solar stocks.  The last couple of weeks we have seen a steady decline in the sector in general.  FSLR has not had a huge drop yet, but I think it is around the corner.
Earnings are coming up on Oct 26, so be aware of that if you decide to trade it into next week.
I think FSLR could drop to $115 soon, if I am right.  That would be my first profit target.
If I am wrong, I am looking at a close above $131, which is the midpoint of the recent Keltner range, and above the 5-day moving average.
Have a great week, and I look forward to discussing this idea with you @ 11am today!
My Trade Details:
FSLR Oct 28 2022 123 Put near $5
Stop: Close above $131
Target 1: $116
Target 2: $110
Here's how it looked in their mailbox: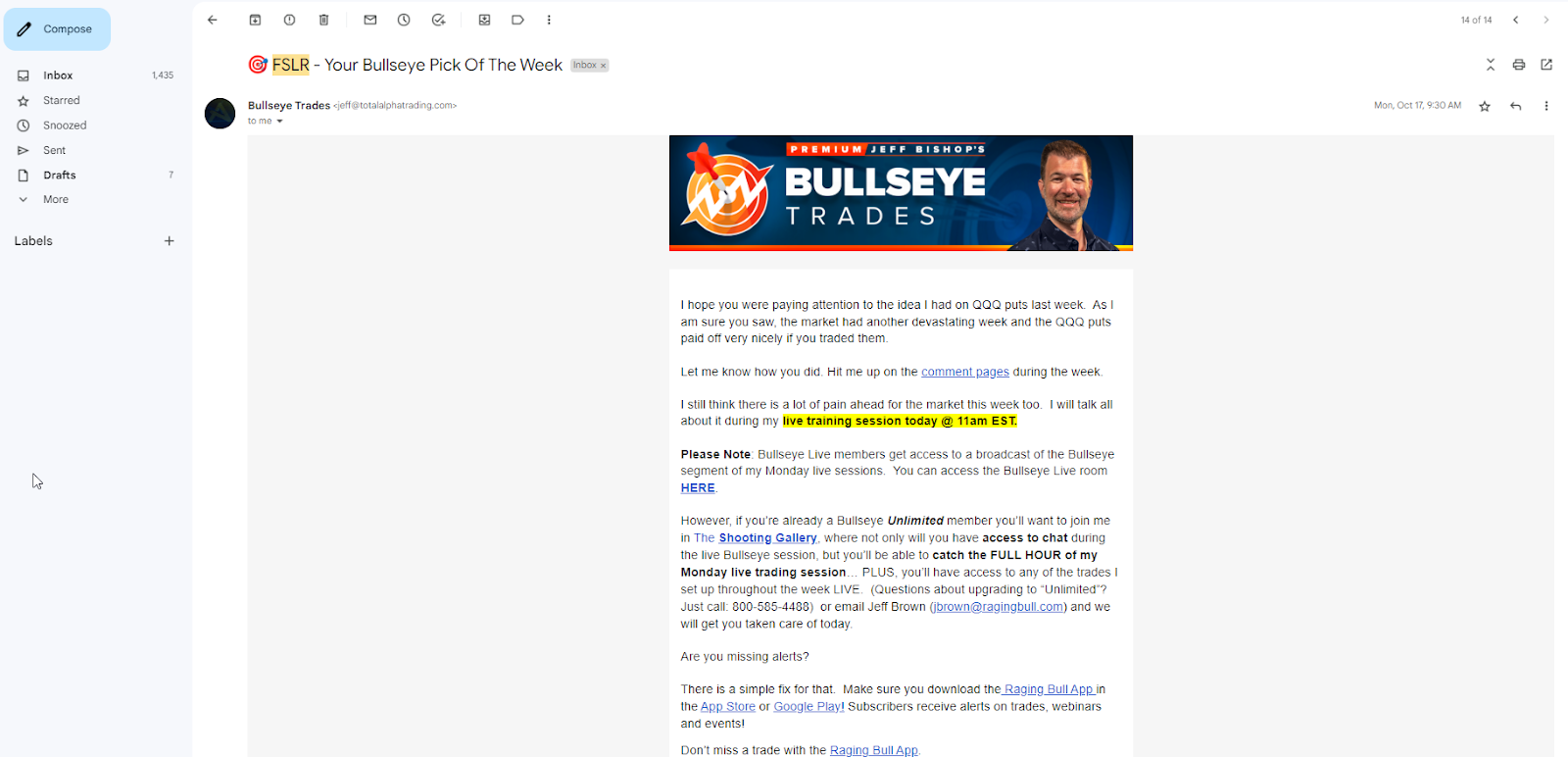 If you want to improve your learning sign up today and here's what you'll get:
Every Monday at the market open, I will send you my weekly Bullseye Trade.
The stock or ETF

I'm looking to trade

​The

technical and fundamental analysis

that's fueling the plan​

​The

EXACT options contract(s)

that I'm eyeing​

​My desired

entry price​

​My target and stop loss

plan for the trade​
MOST IMPORTANTLY: I use all of this to teach you HOW, and WHY I zero in on these trades, so you can begin to apply these techniques to your own trading!
Now, not only do I have hundreds of people in the chat room watching me EVERY WEEK, I have thousands and thousands of subscribers who eagerly await my Bullseye Trades e-mail every Monday morning before market open.
Here's what a few of them have to say: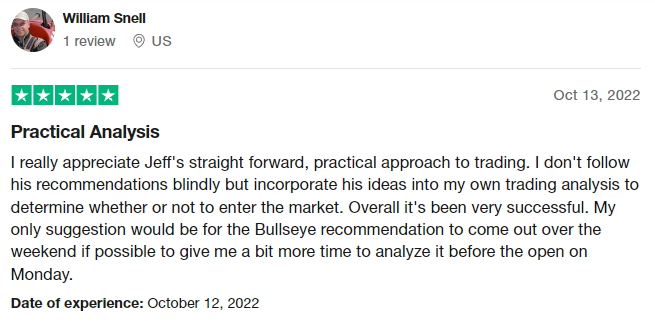 If you want one good trade Idea every week, this is the place to be. And for just $97 bucks A QUARTER well i'm practically giving away my knowledge to help struggling and even very successful traders.
If you want to improve your trading, there is no better place to start than Bullseye Trades.
I fully believe that it will help shorten your learning curve and get you to where you want to be faster than most!
Heck, I'm even throwing in a full 30-day money back guarantee so what do you really have to lose here?
Don't miss out on another great opportunity.