As the market's been pushing back to all-time highs this week, to find my next bearish trading idea I've been looking for stocks that have been moving in the opposite direction.
Showing weakness against the broader market is always a characteristic you want to look for when contemplating a bearish trading idea.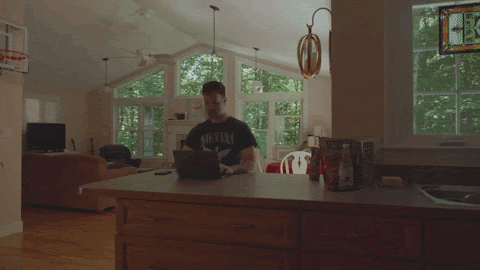 The other thing you want to make sure of is that the stock is faced with a confluence of resistance levels that will impede its path higher.
Today, we're going to take a closer look at one such stock, which I first alerted Total Alpha readers to on Tuesday afternoon. 
Earlier this week, a High Octane crossover occurred on the hourly chart of the S&P 500, where the 13-hour moving average crossed over the 30-hour moving average.  
When such a crossover occurs, it tends to signal that the bulls intend to continue their push to the upside.
This is precisely what happened on Tuesday afternoon, when the S&P 500 surged to test its all-time highs from November 5th, 2021.
As this was developing, however, shares of QuantumScape Corporation (QS) were sliding to 3-day lows.
According to Yahoo Finance, QuantumScape Corporation, a development stage company, engages in the development and commercialization of solid-state lithium-metal batteries for electric vehicles and other applications. The company was founded in 2010 and is headquartered in San Jose, California.
As this hourly chart of QS shows, the bears first began to take control of the stock after the RSI momentum indicator became overbought as the stock was pushing to its highest levels since April 14th, 2020 out of the gates on Monday morning.
Figure 1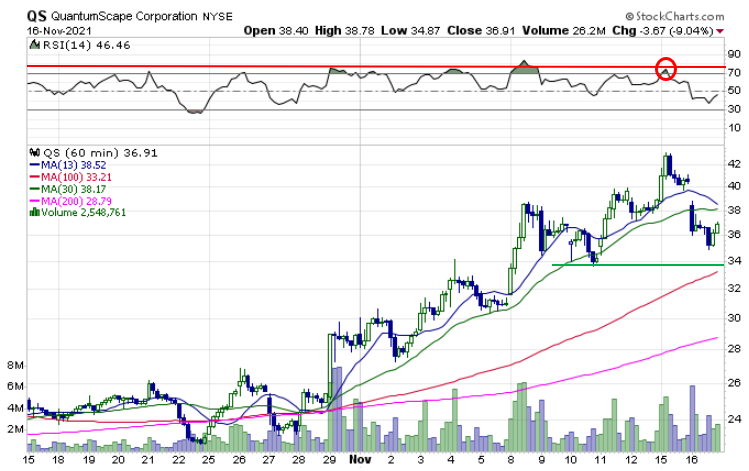 As the stock grew closer to the most recent pivot low at $33.63 on Tuesday, the stock started to find new buyers.
I feel that buying interest in this area will continue, eventually leading to the stock rebounding back to the upside.  
If this happens, I want to sell into this strength with the idea that the double top pattern will have bears waiting for another reversal.
But I'm not just basing this on what I am seeing on the hourly chart.
To find the highest conviction trade ideas based on the most important chart levels, traders should always look at multiple timeframes. 
For traders like myself that are at their most comfortable watching the price action unfold on an hourly chart, it's fine to get inspiration from the hourly chart. 
From there, though, the next step should be to see if there is important information to support your idea on the daily chart.
In the case of QS, there's tons of evidence to suggest that the stock will continue to struggle to make new highs in the short-term.
On Figure 2 below, I've expanded the price action to a daily chart that stretches back to the stock's inception back in August 2020.
Before I show the annotated version of the chart, I want you to stare at the blank chart in Figure 2 and see if you can see what I am seeing in terms of overhead price resistance.
In addition, I want you to look at the RSI momentum indicator at the bottom of the chart and see if you can see anything that might be potentially bearish for the stock.
Figure 2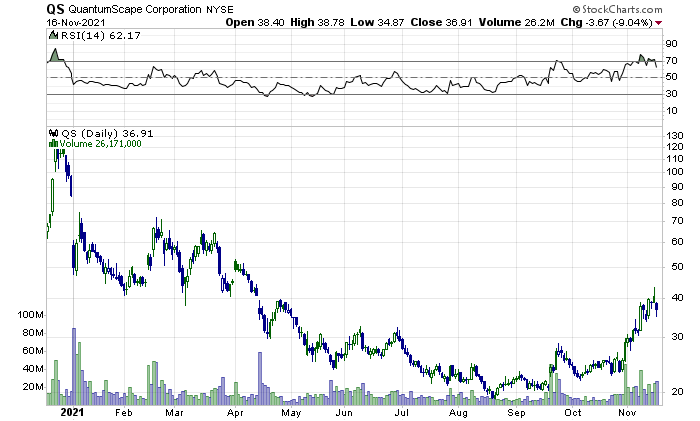 So what do you see?
First, when I look at the top price chart I see a gap down in the $41 area that occurred back on April 14th 2021, and prior to this Tuesday, had gone unfilled. 
Next, also on the top price chart, that $41 area is also fortified by what was once the support level of a former "double top" pattern.
Lastly, on the bottom panel of the chart, I've highlighted that the RSI momentum indicator did not make a new high on Monday as the stock price was breaking to new highs.
Figure 3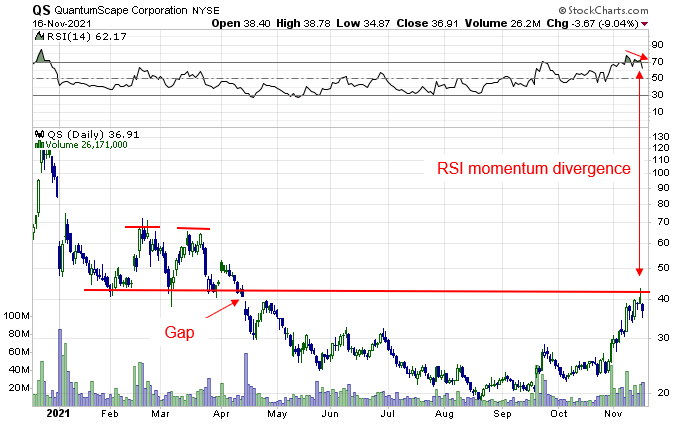 This lack of momentum confirmation is called divergence and often warns that a stock's price has gone too far, too fast, and is more likely to struggle to continue to move higher than if RSI was confirming the rally. 
Here's how I want to trade this setup
As Total Alpha readers know, I do not like to chase stocks. I prefer to be patient and let the trade come to me.
Therefore, with Multiple timeframes of evidence now backing my idea that any rally back up to the $41 to $42.50 area will be sold into again, as the graphic below shows I've set up a limit order to sell a bearish vertical call spread if the stock gets back up into that area. 

To YOUR Success!