Did you know that I have a background in economics?
Yup.
I studied it in college and I've used it ever since.
While I still use economics to teach my members about why certain sectors lead at certain times and to help them understand how the economy might affect markets and Fed policy, economics DOES NOT play a part in my market timing plan.
That's ALL technicals, baby!!!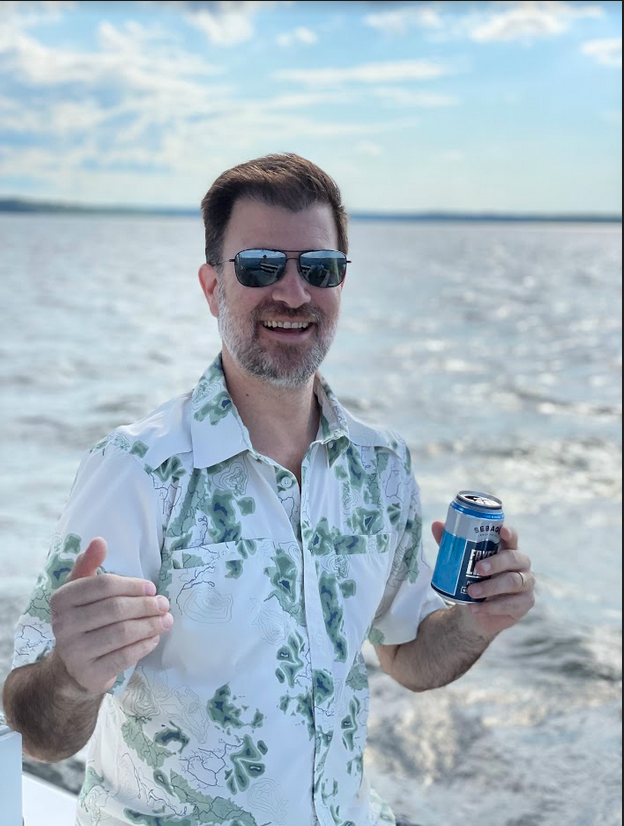 Did you know that technicals also play a HUGE part in options trading?
From market timing to determining which of the many options strategies to use, technicals hold MANY of the answers.
The subject of options trading can be rather nebulous, so having ABUNDANT educational material, LIVE training, INTERACTIVE community chatrooms, and INSTANT alerts at your disposal and in ONE easy-to-use platform is something you are NOT going to find everywhere.
Speaking of not finding such a broad range of platforms everywhere, if you are still at the point where you struggle when a trade goes against you a little bit then you are definitely going to be hard-pressed to find a guru who is available to help you through it in REAL-TIME like this:

Friends, the Stock Options Explained section of my Bullseye Unlimited member dashboard is JAM-PACKED with options trading courses for just about EVERY OCCASION.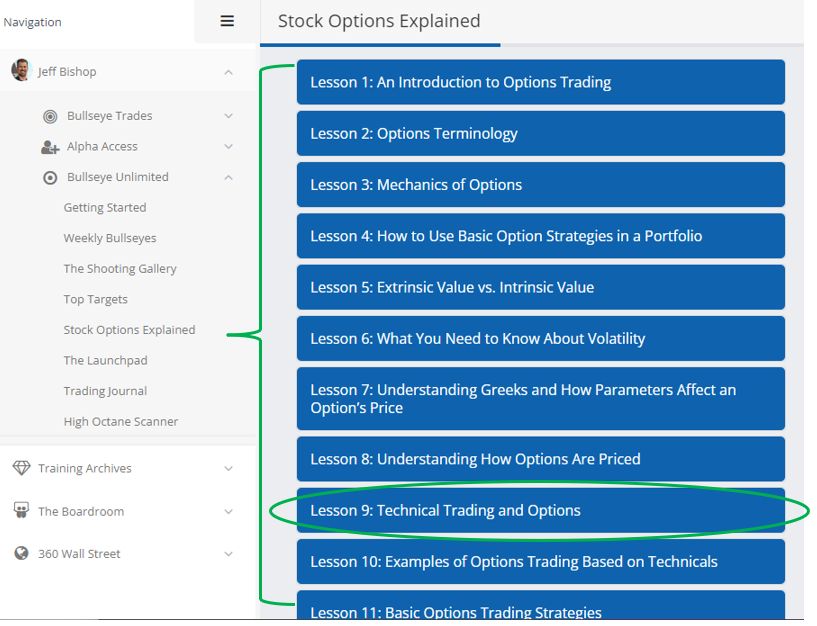 And as I alluded to earlier, Lesson 9: Technical Trading and Options is HUGELY popular.
For instance, did you know that Bollinger Bands are not just used to tell traders when price has moved statistically-significant distances away from an important moving average?
This HUGELY POPULAR technical tool can ALSO be used to identify when volatility is at extremes, which, as my educational library also teaches, is of MASSIVE importance when determining the right options strategy to use.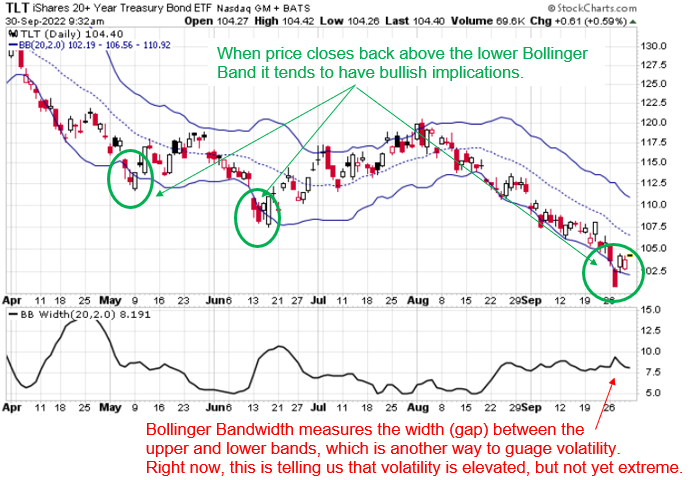 What you see above is a daily chart of the iShares 20+Year Bond ETF, with Bollinger Bands as an overlay and the Bollinger Bandwidth study on the bottom.
Why have I applied this example to a chart of Bonds?
Because bond prices may have witnessed a Bollinger Band buy signal this week, and that can have MASSIVE implications for the market in the near-term.
In particular, it could be very supportive of large, growth tech stocks.
Now, while you're enjoying your weekend, I am already hard at work drawing up my trading ideas and plans for the upcoming week.
And with my ENHANCED Bullseye Unlimited service up and running, those ideas are going to be coming fast and furious ALL WEEK LONG!
Folks, due to popular demand, we developed payment plans to help you get involved with an IRONCLAD GUARANTEE…
What's my gameplan for these ideas that my ENHANCED High Octane Scanner is giving me?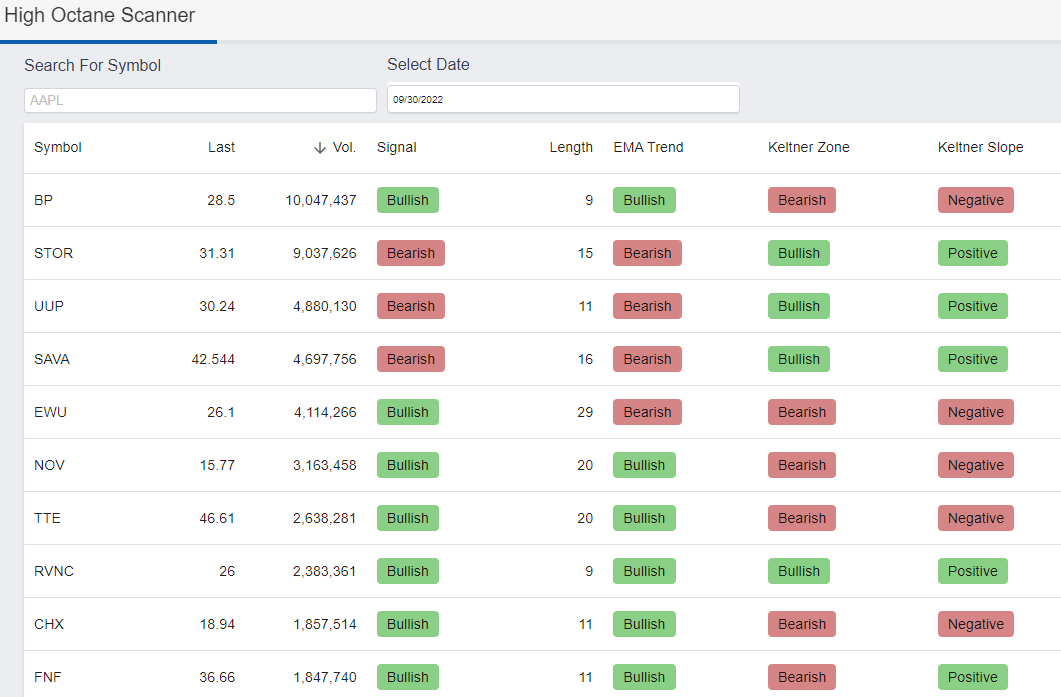 Be HERE by Monday morning to find out.
To YOUR Success!