I've been trading a long time, over 20 years now, so I've seen a thing or two that might help you in your trading journey. 
For starters, I have learned that there are some patterns that repeat over and over in the market. The tough part for new traders is overcoming their emotions and sticking around the trading game long enough to learn these patterns. 
Well, that's what I'm here for – to break down great trading setups and discuss the game plan I am using in my very own real money trading portfolio.
A few weeks back, you probably recall that I warned that oil and energy stocks were getting frothy (and I still think this is the case!). XLE was coming up to a big resistance level and after a really extended one way move higher I thought a pullback was likely. 
I explained this to the hundreds of loyal subscribers that listen to my LIVE breakdown every Monday morning at 11am. 
Well, a few days later I finally pulled the trigger and decided to represent my bearish bias by buying puts in ERX. 
Here's the trade I made:
☝️ You see how I made $1000 on just a $2250 investment? ☝️
Here's how it happened: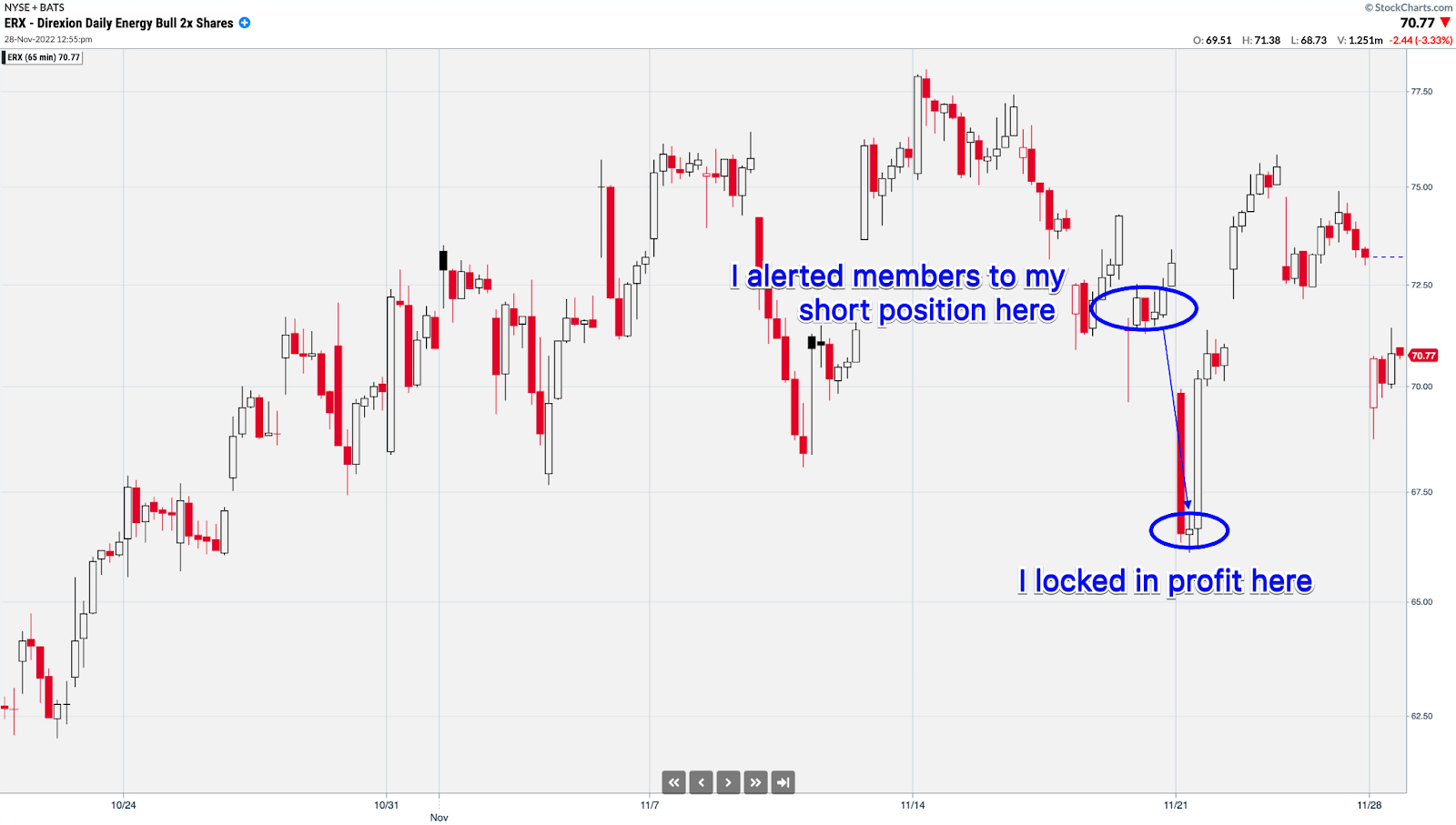 Now this isn't the first time I've traded ERX. The last time I traded it to the long side when I was very bullish energy! 
Here was the result last time I pounded the table on ERX with my Bullseye members: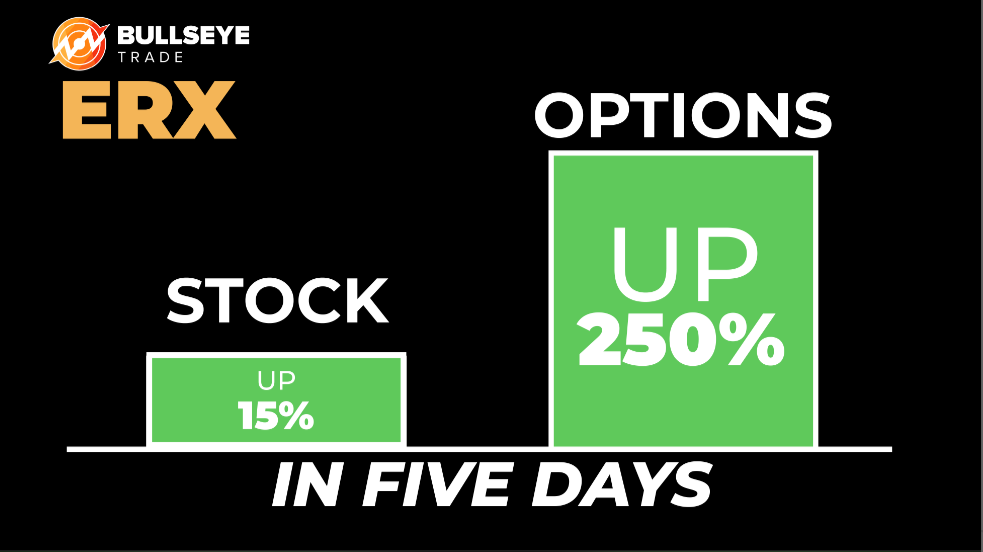 It's the ability to get on the right side of the trade, no matter if the market is moving higher or lower.  This ability is the edge that short-term traders have that gives them much greater flexibility than long term investors. 
While many long term holders are getting destroyed, praying for the FED to save them, like Cathie Wood, I'm having one of my best years ever in Bullseye Trades.
If you want to improve your learning and outlook on the market as well as see some incredible trading ideas live as I make them, then sign up today and here is what you'll get:
Every Monday at the market open, I will send you my weekly Bullseye Trade.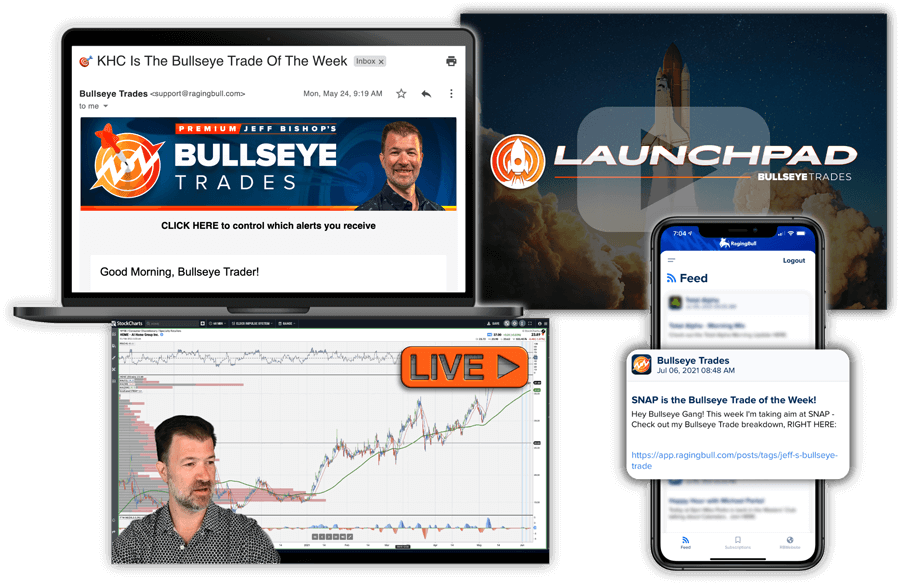 The stock or ETF

I'm looking to trade

​The

technical and fundamental analysis

that's fueling the plan​

​The

EXACT options contract(s)

that I'm eyeing​

​My desired

entry price​

​My target and stop loss

plan for the trade​
MOST IMPORTANTLY: I use all of this to teach you HOW, and WHY I zero in on these trades, so you can begin to apply these techniques to your own trading!
Now, not only do I have hundreds of people in the chat room watching me EVERY WEEK, I have thousands and thousands of subscribers who eagerly await my Bullseye Trades email every Monday morning before the market opens.
Here's what a few of them have to say: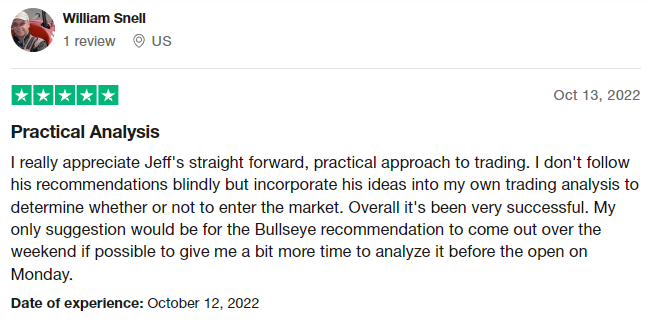 You will be amazed to see what laser-focusing on just one single trading idea a week will do for your own personal trading. 
And for less than $100 you have the opportunity to join the Bullseye family right now
I'm practically giving away my knowledge to help struggling and very successful traders alike. It is an investment in yourself that you won't regret.
Start improving your trading right now.  
There is no better place to start than Bullseye Trades, and no better time than right now.
I fully believe that it will help shorten your learning curve and get you to where you want to be faster than most!
Heck, I'm even throwing in a full 30-day money back guarantee so what do you really have to lose here?
Don't miss out on another great opportunity.
>> Get started with Bullseye Trades right now <<
My new Bullseye Trade just went out to subscribers this morning, and I would love to share the full game plan with you.  
I still think this is a great idea and I am planning to add to my position soon – and you can get access to all of my buy and sell alerts right now! 
I don't want to jinx anything, but I've had the "hot hand" lately. 🔥
Here's what happened just last week (I hate that you missed out on this!)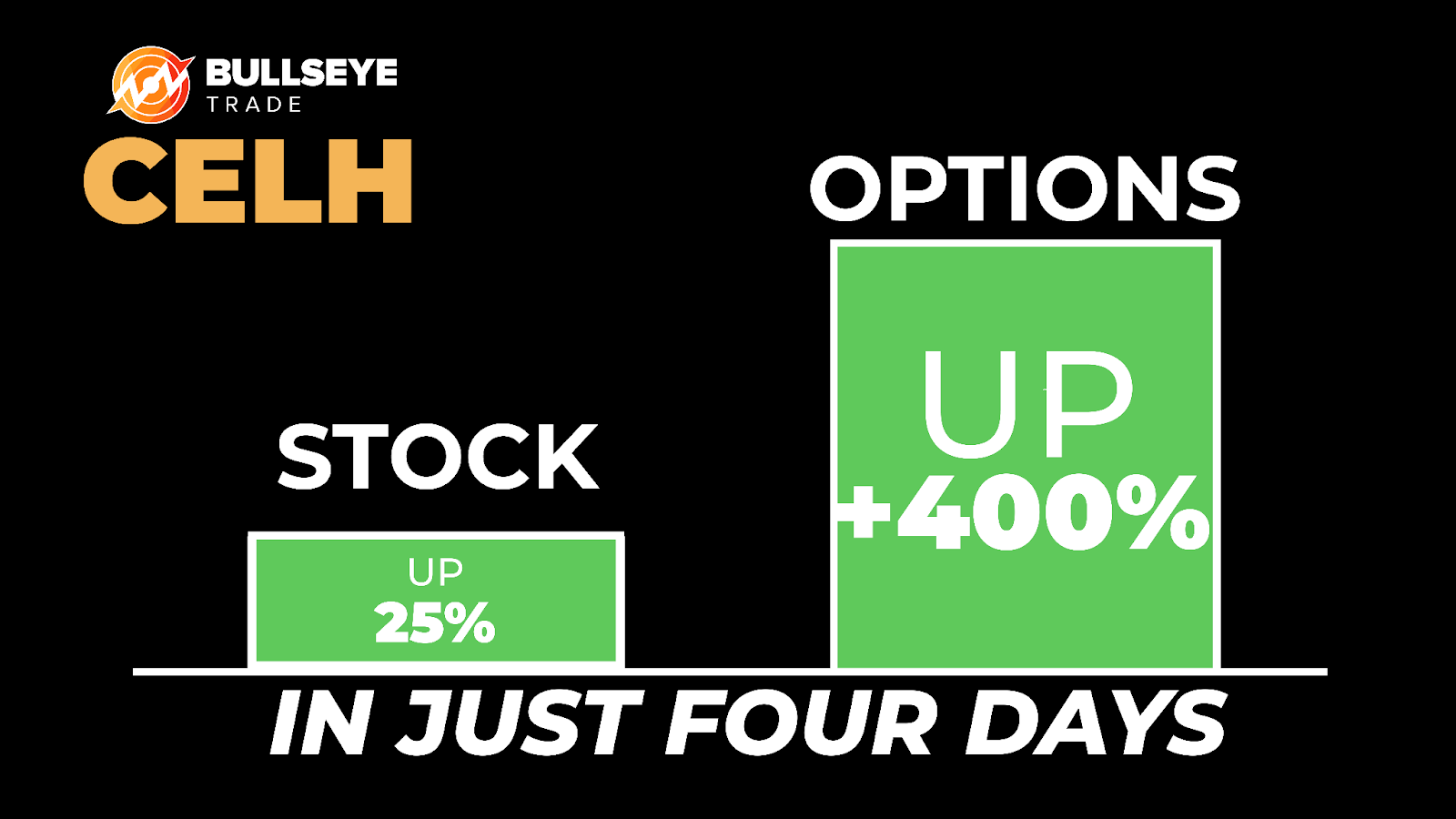 Of course, They don't all work this well, but I can teach you how to think like a pro and trade with confidence!
Learning how to get on the right side of the trade is what every trade should strive to do.  Let me help you on your journey.
>> Sign up to get this week's Bullseye Trade! <<