I'm Bearish this market. So many companies are coming out and giving weak guidance, disappointing the street. A few days ago it was Fedex(FDX), last night, it was Ford (F). I see a trend forming, and it's not good!
My High Octane Scanner gave a bearish signal in GM this morning. I'm looking to get short, but if you want to know when and how, you better sign up to Bullseye Unlimited, where I go through my trades in detail and let you know Where I get in and Where I get out every single day.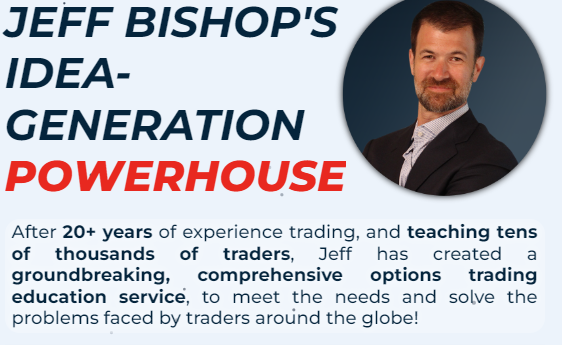 Here's What Subscribers to Bullseye Trades are saying: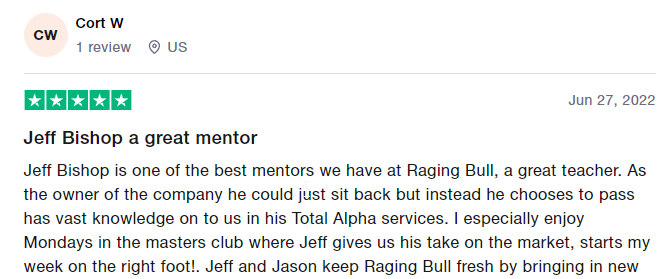 If you haven't heard, I launched Bullseye Unlimited last week. Get more Bullseye more often.
Every Monday morning, I send out my best trade idea for the week before the market opens to Bullseye subscribers. After analyzing the market the week before and running through charts over the weekend, this is my favorite and most primo setup to start the week.
There's a lot of thought that goes into the Bullseye trade of the week. I'm looking to find good trade ideas that are outliers in the market.
I'm Bearish the market in the near term. I'm looking at good spots to get short i.e. I'm waiting for pops higher to buy some puts at good prices. 
This morning Ford (F) warned that quarterly earnings would take a hit of about $1 billion from increased supplier costs and parts shortages. This led to a shortfall in finished vehicles ready to sell. Well, Ford TANKED TODAY.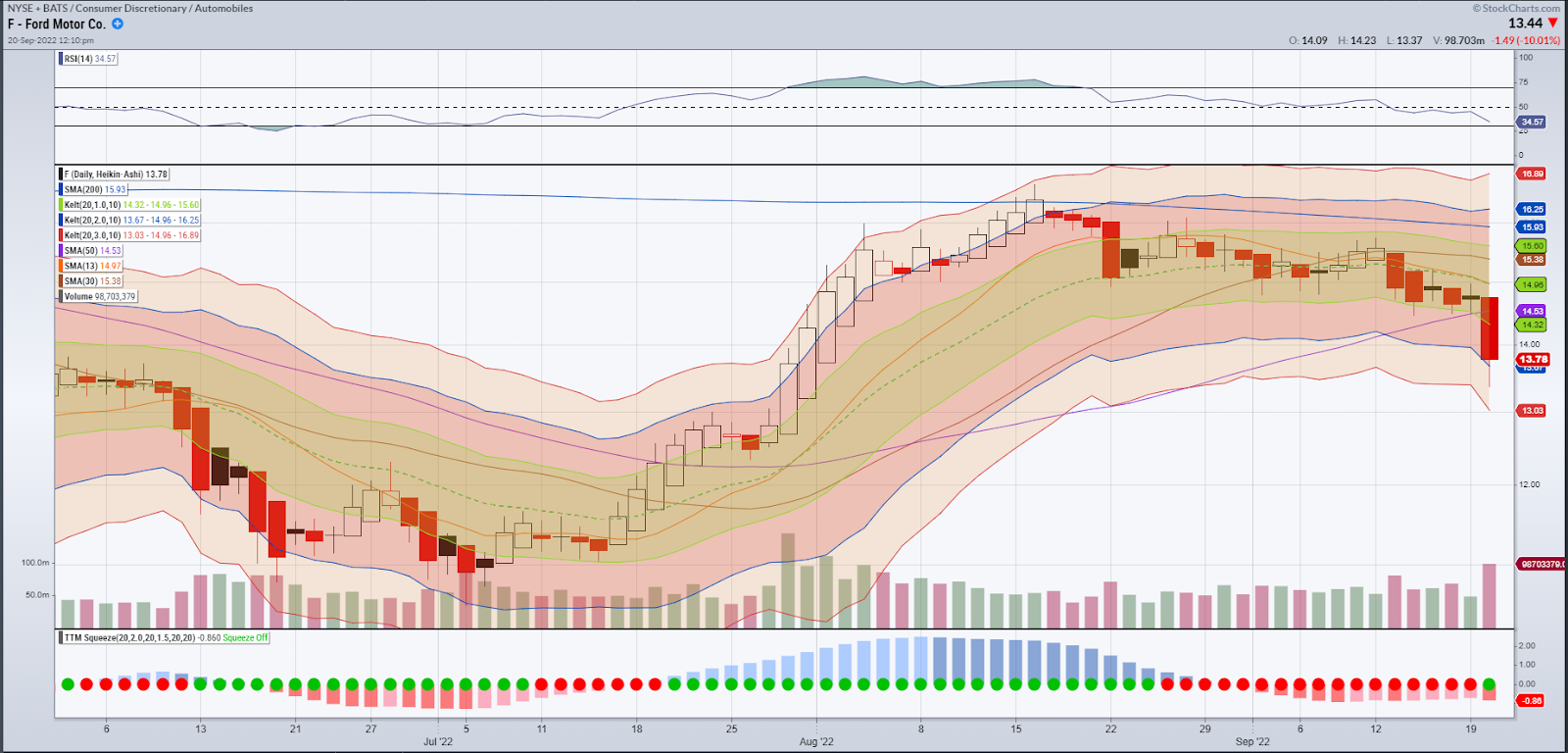 The High Octane Scanner gave a bearish signal in GM this morning. Combine that with the news in Ford, that's a very powerful signal. Also, the chart setup in GM is one that I like to the downside.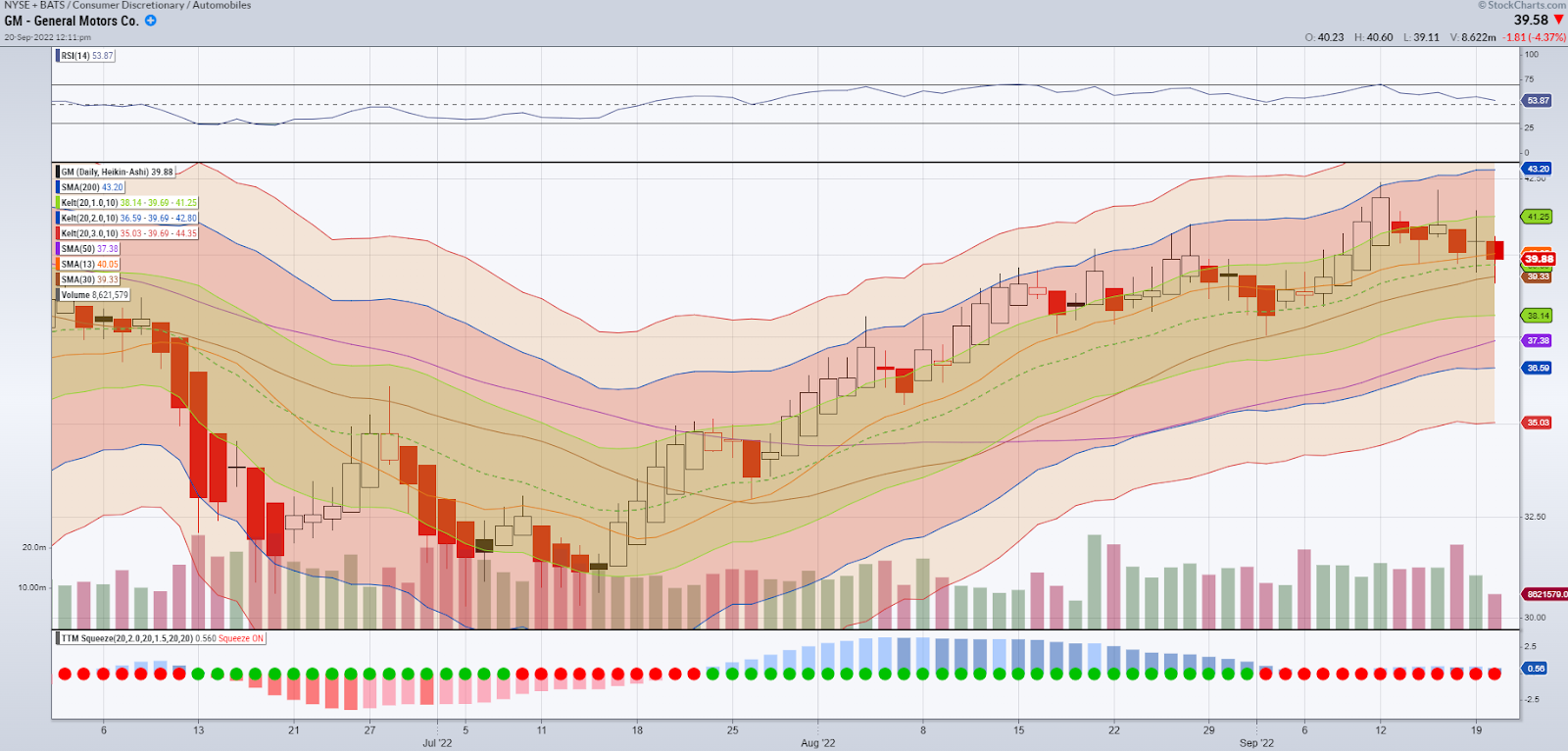 I'm Bearish the overall market and expect GM to continue lower from here. If you want to know when I'm in the trade, subscribe to Bullseye Unlimited.
If you're struggling with your trading, become a part of a community striving to improve your trading, and receive the education you need!