Hello Trader,
The market continues to trend higher. With it we've seen a really nice bounce off the lows, AMZN is up around 40%, AAPL around 30%. I'm not sure how much juice this rally has in the short-term, that's a pretty big move in a short period of time , and I don't think the economy is out of the woods yet despite some promising signs. 
With this strong market we've seen some mania return. Some small caps are moving 50% + on a daily basis and MEME stocks are back in fashion. I bought AMC a few weeks back and it was a great trade from the long side, you can read more about that here.  
But I think we're getting ready for a major failure in these dog meat stocks, the risk/reward is getting better and better on the short side. I'm stalking them very closely and want to drop the hammer on these with SIZE soon. I'm not there yet, but as soon as I am I'll update subscribers to Total Alpha and those of you in the 360 Wallstreet Chat Room. Don't miss out on when the time comes, subscribe here!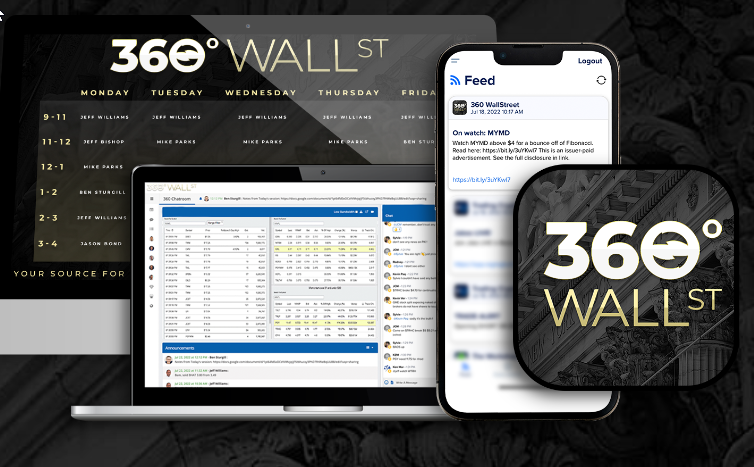 360 Wallstreet costs nothing this summer, but it won't last forever, so get in there and watch the pro's breakdown their favorite trade Ideas daily. Join hundreds of traders and students in the room live, every week day, and join the best trading community on The Street today!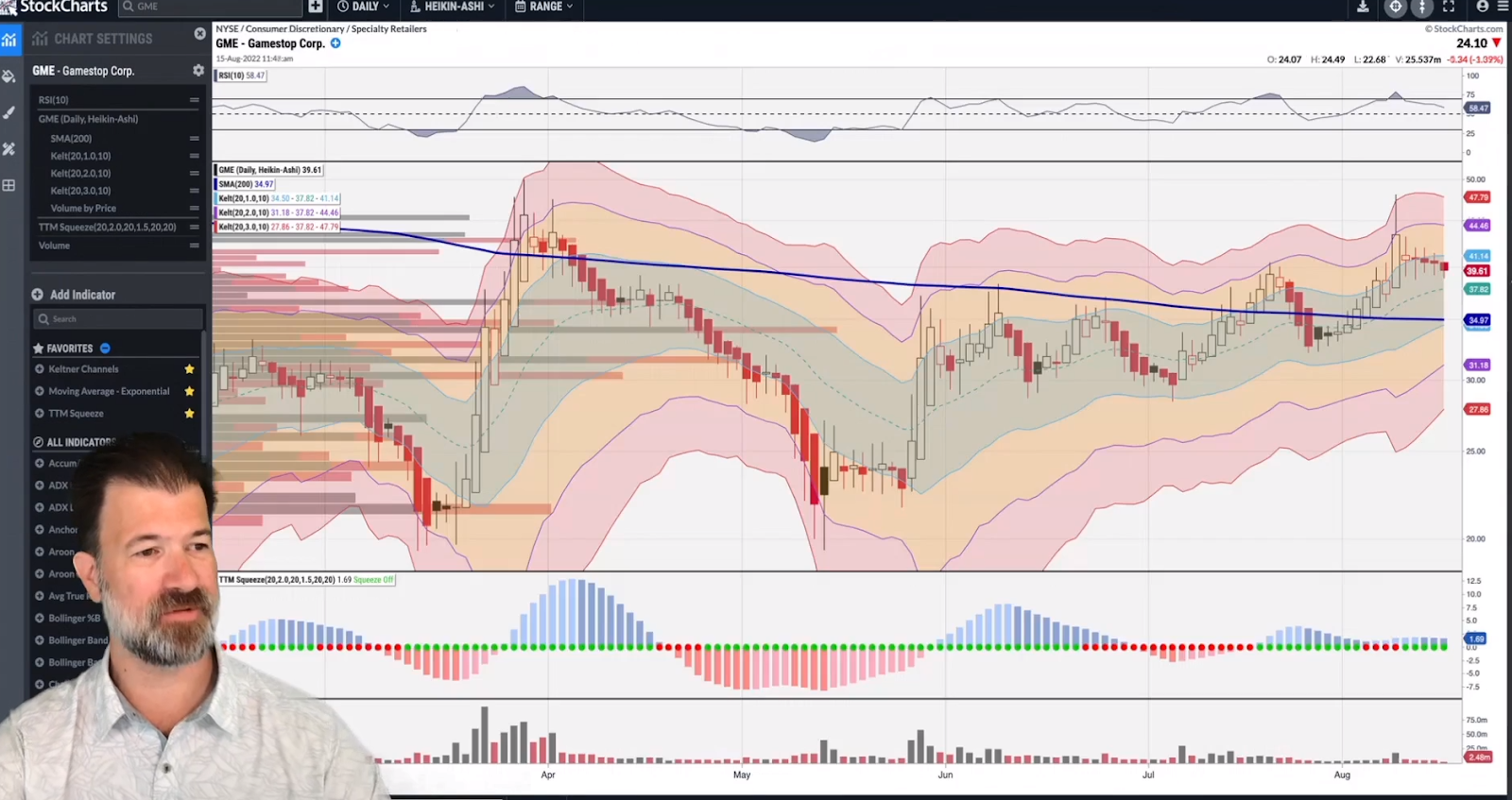 AMC
Out of all of the MEME stocks I have my eye on AMC the most. It's probably the worst of the lot of them and has no business being up here based on fundamentals. Furthermore I've had some success trading it in the past. AMC is up over 100% since March and has some recent resistance at $27. If the market turns this thing could be trading below $20 very shortly.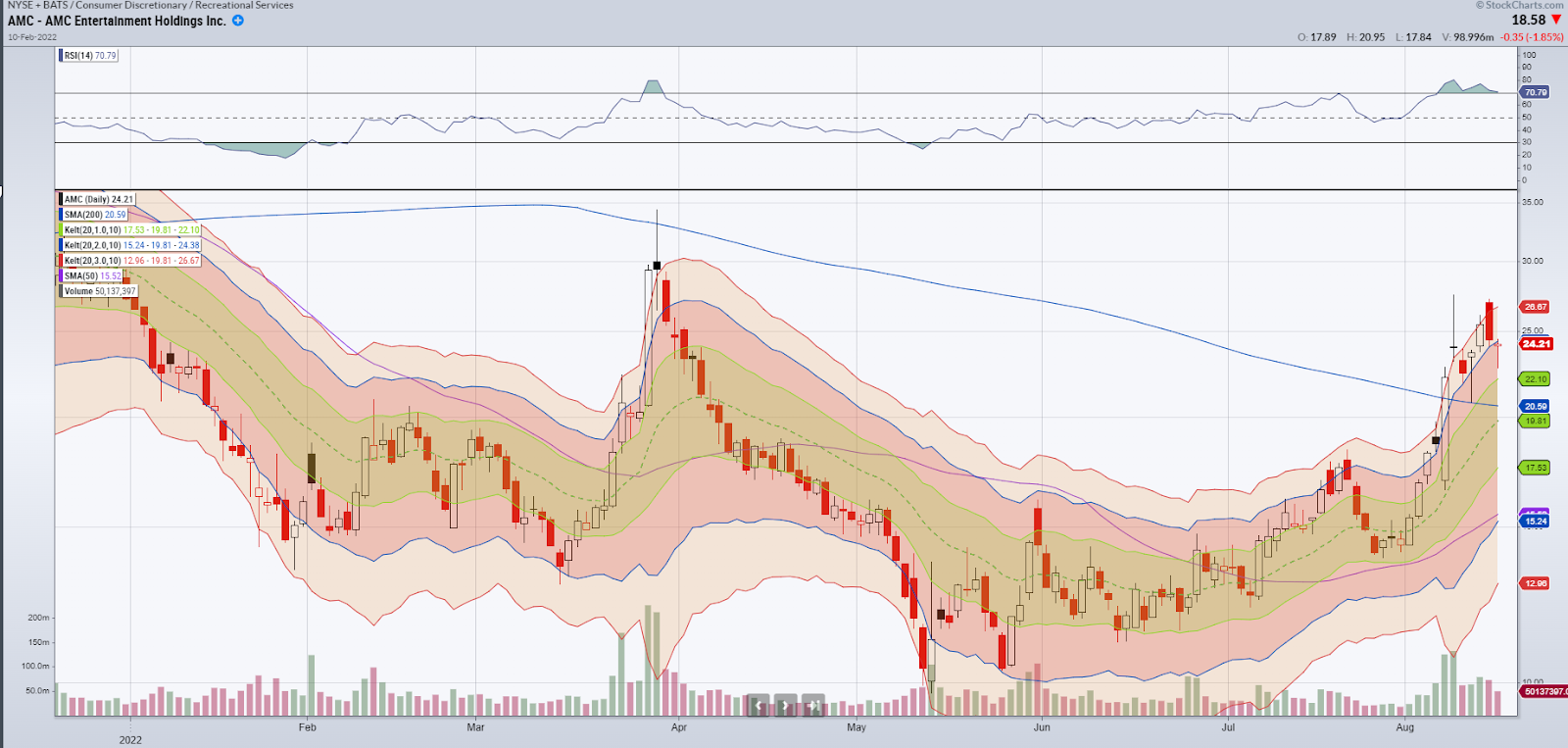 GME
Gamestop (GME) had a stock split recently so I'm much more wary of a short squeeze here. It's also up around 100% since May. I wouldn't be surprised to see this trading under $30 shortly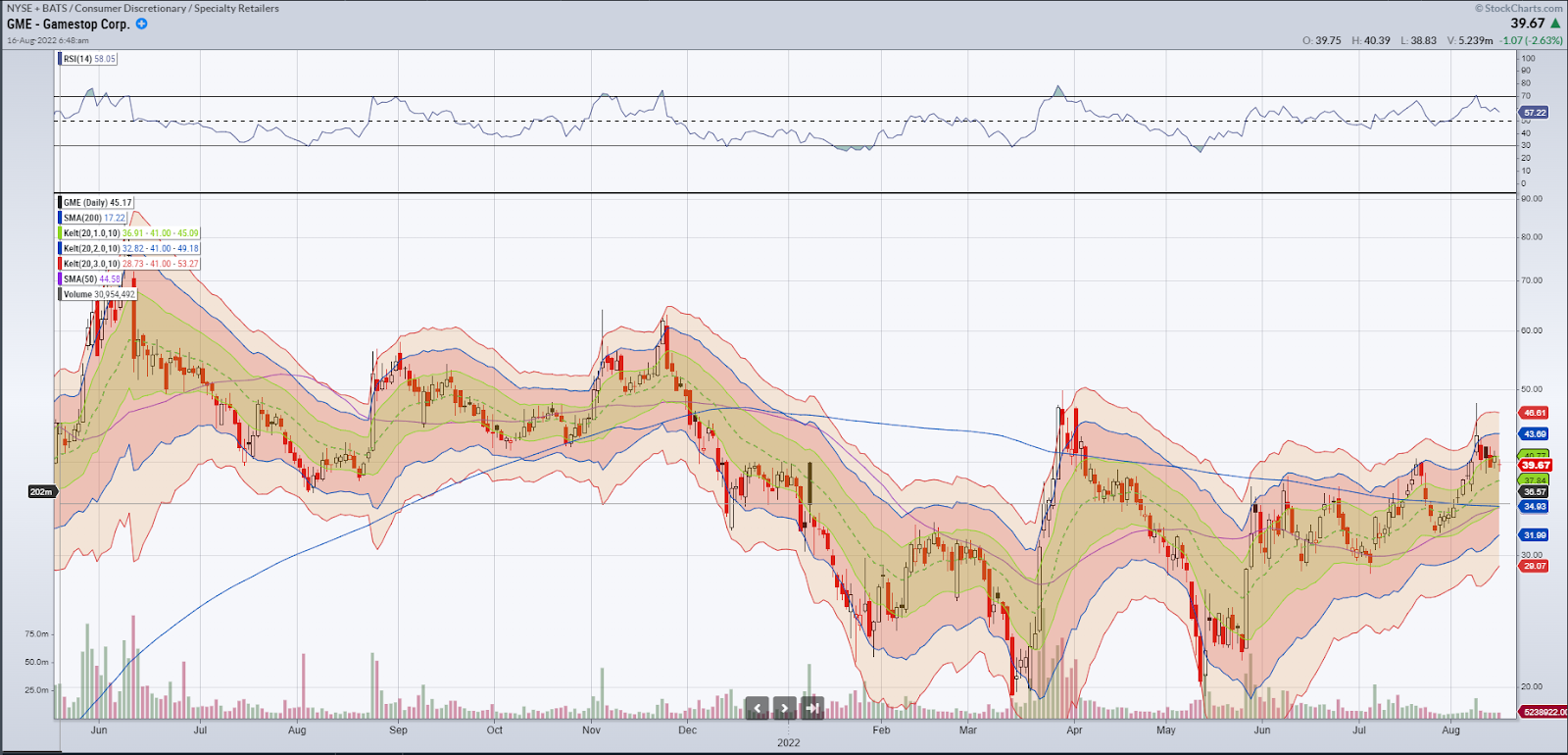 BBBY
BBBY is in squeeze mode right now. It's up over 350% since July and 50% in 3 days. There's no real news here as the apes are back in control. However, this price action is unsustainable and I expect a day soon (could be today) where we see a rug pull and this drops 30-50%. Given the high IV and volatile action, risk management here is paramount. Stops need to be set and the action is going to be fast and furious. Fighting for good prices is important here, and I'm sure our Guru's in 360 Wallstreet will be all over this one today! Get your popcorn ready coz this one is going to be epic.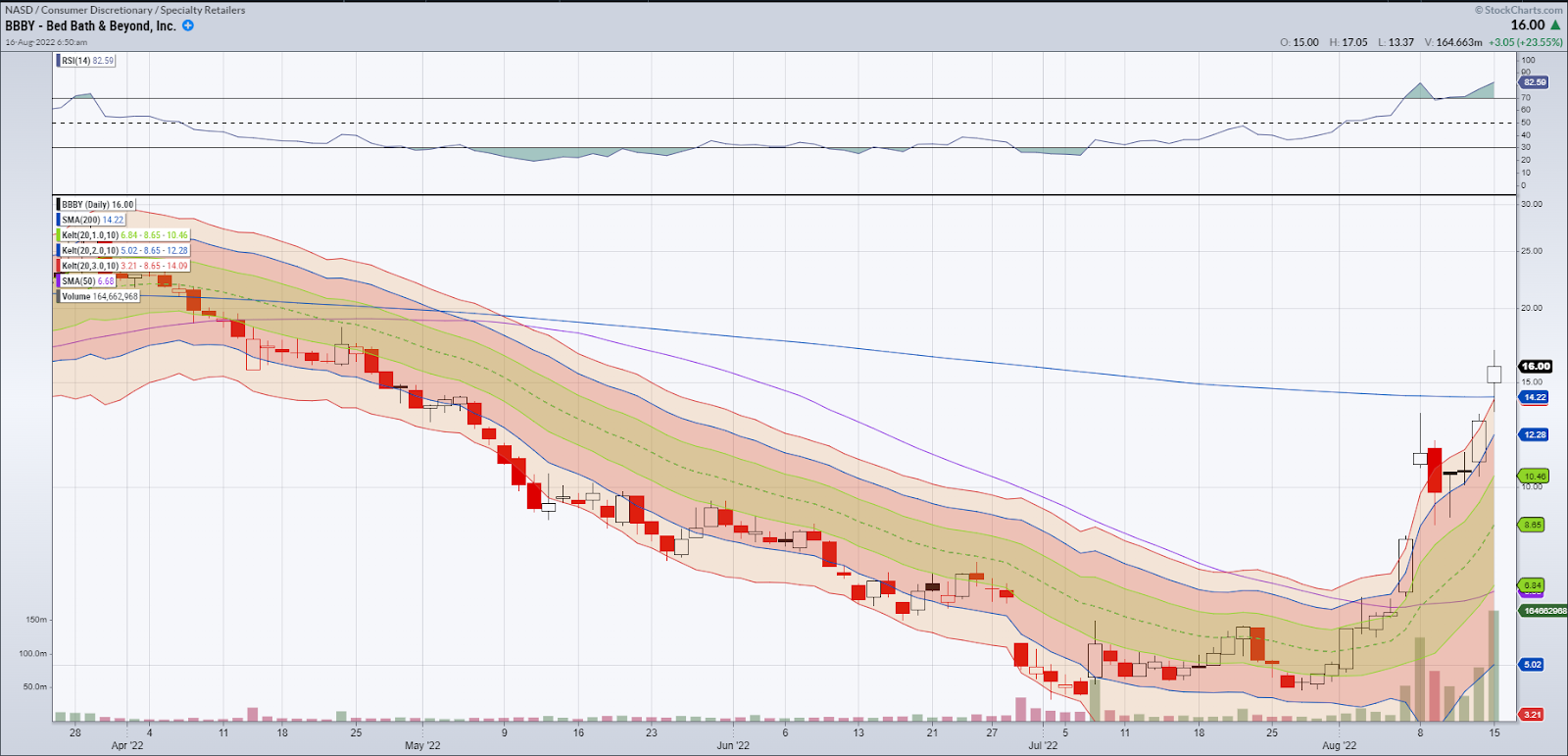 If You're struggling with your trading, become a part of the Total Alpha community, and receive the education you need! CLICK HERE NOW TO SUBSCRIBE!
There's a 30-day satisfaction guarantee, so if you're not happy, no worries, but I think you'll love what we're doing at Total Alpha! Click HERE to Subscribe!
For a Limited time, get access to live trading sessions at 0 cost in the 360 Wall St chat room!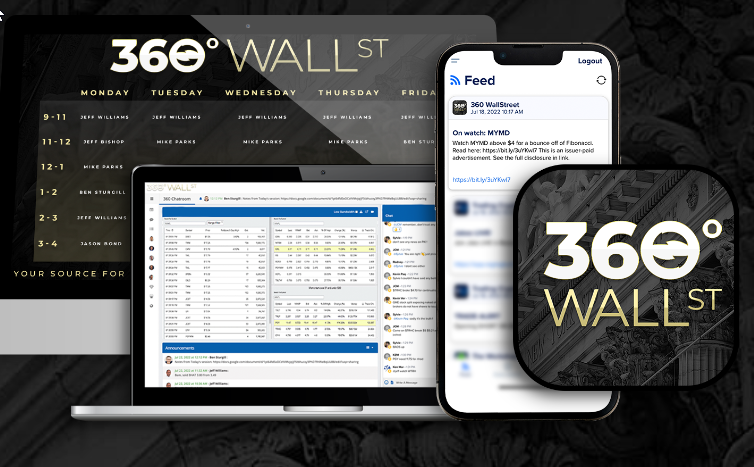 Also we'll be sending you our latest newsletter- 360 wall st. Think of it as your "360 view" of the market each day, where you can benefit from multiple perspectives. Sign up HERE
Every trading day, you can expect to receive 2-3 of our traders' top ideas.
It could be an option trade I really like, a crypto idea from Jake McCarthy, a momentum stock idea from Jason Bond, a fast-moving penny stock that Jeff Williams likes, a trade Davis Martin finds enticing, or maybe even something unusual that one of Ben Sturgill's scanners has picked up. Sign up HERE, and get access to 360 Wall St at 0 cost, for a limited time.