Coming into this week, finding good quality setups was difficult to come by for me over the weekend.
To me, the markets are starting to feel a bit broken lately. 
At this point, it's not reflecting in the indices and starting to show signs that something is just wrong and the market feels "off" in general.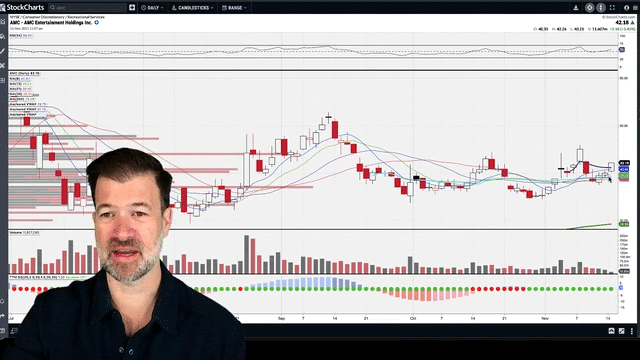 While I'm still not positive that the markets are going to fall hard from these levels, I want to be more cautious when I'm looking to trade a stock to the long side at this point. 
Trust me when I tell you that no trader has a good feel for the market 100% of the time.
The best traders are the ones that know when things just aren't right, because they're not afraid to take that information and either stop trading altogether or reduce the size of their trades significantly.
Right now what's got me so hesitant is the fact that mega-cap names like AAPL and MSFT, which make up a large percentage of the major indices like the Nasdaq, continue to lead those indices to all-time highs as many other stocks are diverging lower.
Why is this happening?
Because the US loves to print money, and that money needs somewhere to go, and it just so happens that it's been finding its way into these mega-cap names.
At the same time, though, many other stocks are not participating in this rally.
For this reason, I expect the carpet to get pulled out from under the market soon.
However, I just don't think that's going to happen this week.
Why? 
Because Thanksgiving week has a tendency to be a bullish week.
Why might this be the case?
Well, part of  the reason is that volumes tend to be light during this week, which is partially because a lot of large market participants simply aren't around to apply selling pressure.
When you mix low volume with a crowd of traders that generally still want to be bullish, that means the market tends to make outsized moves on the upside.
I have vivid memories about some of the great trading days I've had surrounding Thanksgiving, because of this phenomenon.
But I'm not just pulling these facts out of thin air.
In fact, to prove my bullish bias for this week, I've gone back and run the numbers.
Specifically, I've run a quantitative backtest to see how the S&P 500 has performed during Thanksgiving week over the past 20 years.
This first table shows the results:
Figure 1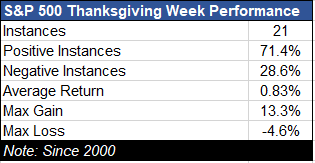 What we see from this study is that, since the turn of the century, the S&P 500 has closed higher 71% of the time during Thanksgiving week, by an average of +0.83%.
While this may not seem overwhelmingly bullish, in this business any backtest that yields > 60% probability is worth paying attention to.
Despite my bias that this week's trading will not see the S&P 500 crash lower and it may even close the weekly period with a gain, an opinion that I've justified with the aforementioned backtest, I am going with my gut here and keeping positions very light to end the week.
As you can see from the graphic below, I'm only holding 3 positions in my Total Alpha portfolio.
Figure 2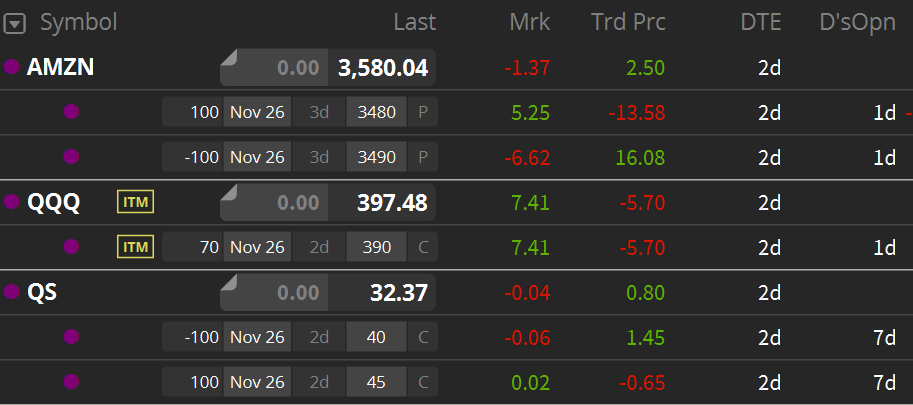 Even though this is very light exposure to the market for me, I'm fine with it because I'm listening to my trader's intuition which is telling me not to trust this market right now.
The one trade I do want to focus on right now is a "bull put spread" in Amazon (AMZN).
Looking at AMZN it's clear that the bears took control at the double top near $3800 and forced the price of the stock back towards the 13/30 hourly moving averages.
Figure 3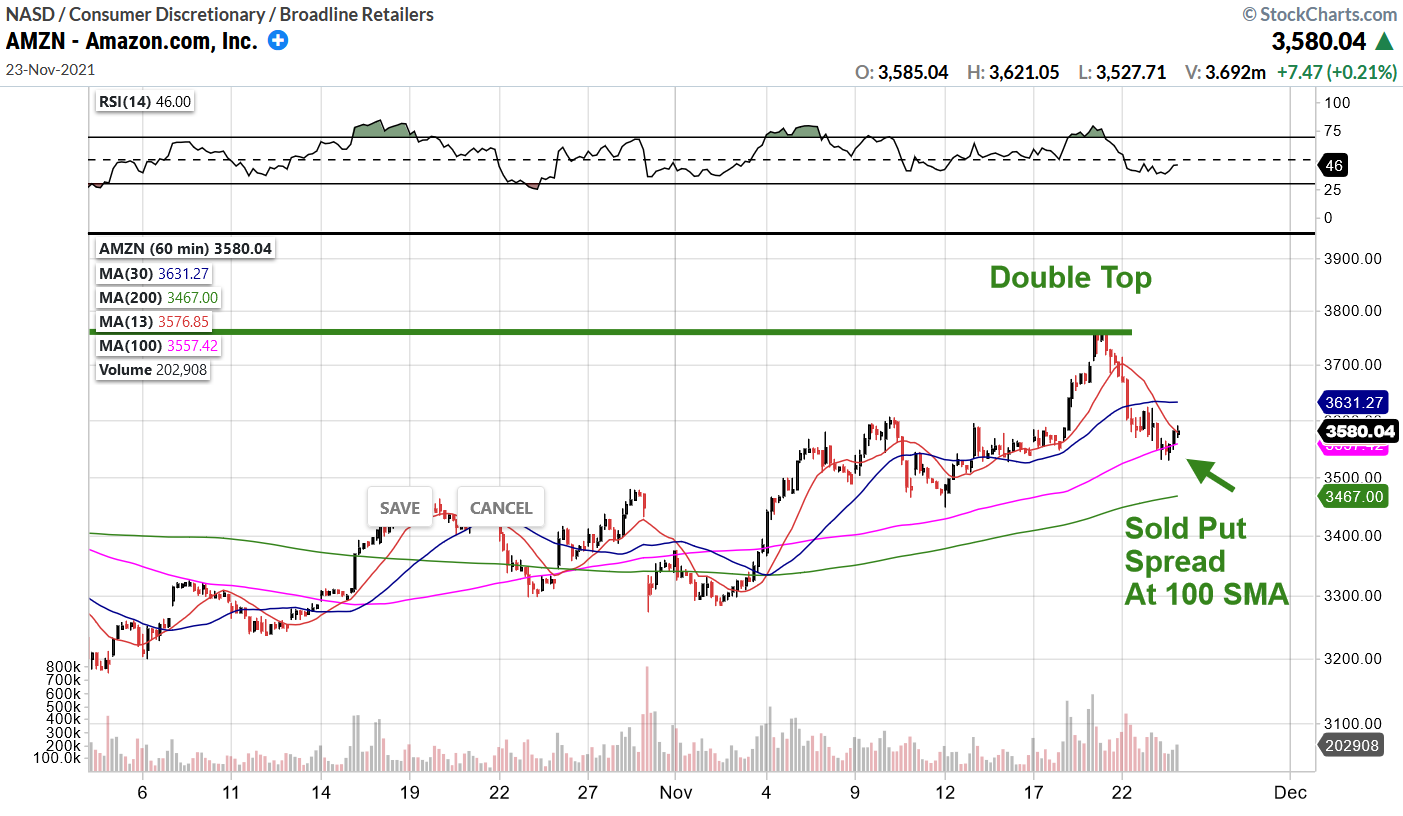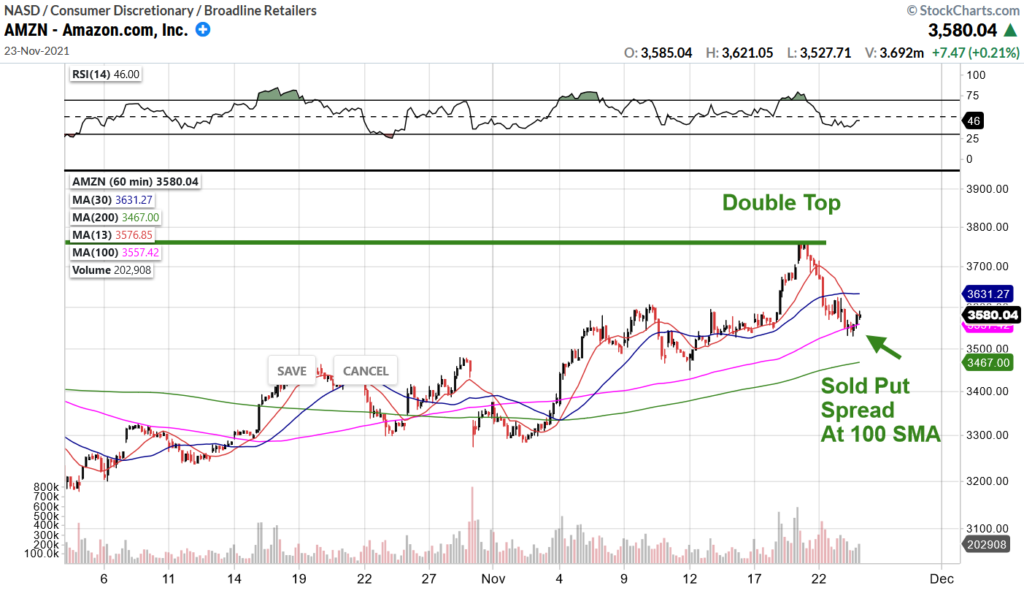 And once I saw buyers sitting at the 100 hourly moving average, I knew there was a shot at a bounce at this point.
Before I even traded I was putting together my game plan… and I even highlighted where I thought the bulls might be sitting.
Here's the game plan I gave to the Wall Street Octagon traders:


If you like what you see, this is the kind of trading ideas and market analytics that we deliver to Total Alpha members each and every day.
I hope you'll come join us.
To YOUR Success!