Hello Trader,
Stay with me to the end, because I am going to give you one of my BEST trade ideas for next week that uses an OPTIMIZED version of candlestick charting!
This past Tuesday's inflation report ROCKED markets!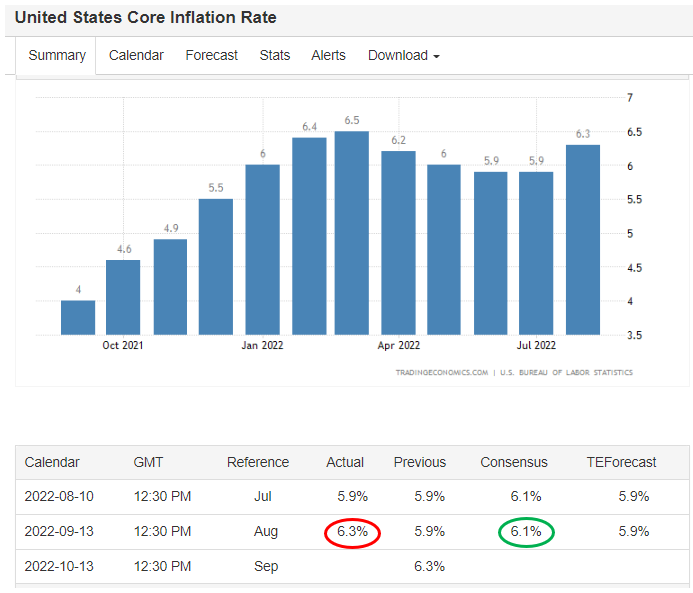 Hotter than expected inflation (CPI) data sparked the largest 1-day price drop in the Dow Jones Industrial Average since June 2020. 
Guess who used his 20+ years of trading experience to his advantage and turned this bloodbath into opportunity?
THIS GUY!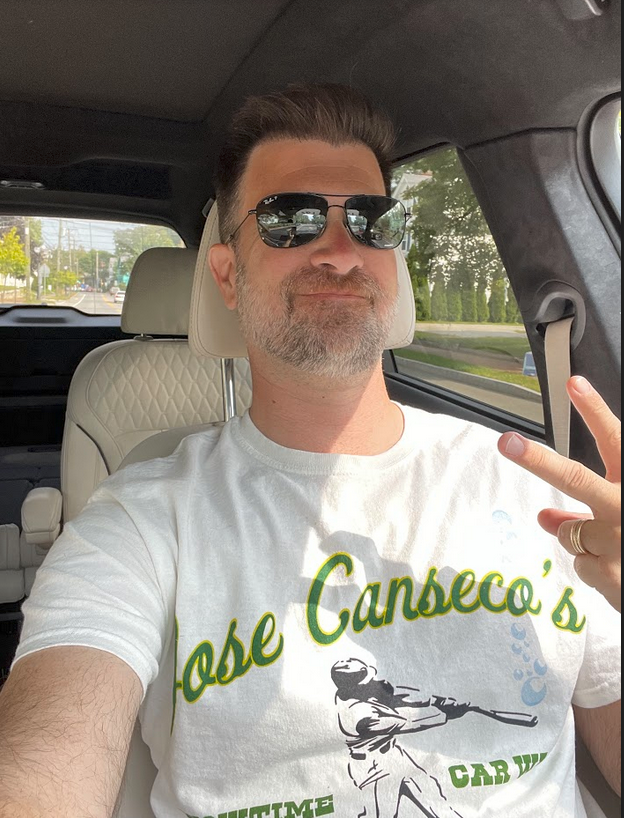 After a LONG weekend of researching the ideas produced by my scanners, I delivered my ONE BEST idea to members for the week, before the market opened on Monday morning.
And, AS ALWAYS, this idea includes my dedication to teach members how to manage the trade as part of my HUGELY popular Bullseye Trades Service.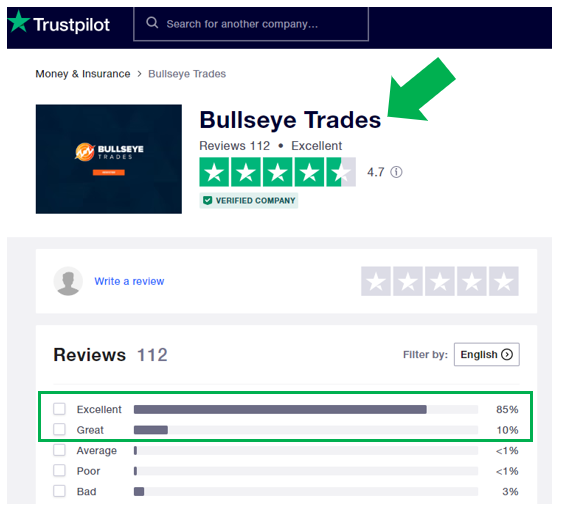 The trade details for my Bullseye Trade this past week were as follows:
My Trade Details:
ETSY Sep 30 2022 110 Call near $6

Stop : Close under $102

Target : $120
What you need to understand is that ETSY got away from me in early Monday trading, but I used the upcoming CPI-induced sell-off as an opportunity to teach my members about one of my favorite methods of finding better entry points. 
Then, when the market got CRUSHED by Tuesday's inflation report, I POUNCED…

As ALWAYS, I was available to teach my members!

I took ½ of my position off into strength on Thursday for a quick 30% in 2 days.

Folks, again I ask you…
Where else are you going to find this level of personal service in this business?
BUT, the service has become so popular that members are demanding more ideas
More high-conviction trade idea
More communication with me about the trades I'm in or looking at
More powerful trading tools
And that's exactly what I've done with Bullseye Unlimited.
This UPDATED, PREMIUM service is built around an INNOVATIVE trade idea generator that uses an optimized version of candlestick charts called Heiken-Ashi.
This form of candlestick charting averages price data to smooth out the sometimes choppy, noisy market signals that often come with traditional candlestick charting.
It's candlestick charting ON STEROIDS!
Again, this results in a smoother appearance, making it easier to identify trends and reversals.
As an example, I've applied this method to one of my favorite stocks that I am looking to trade next week.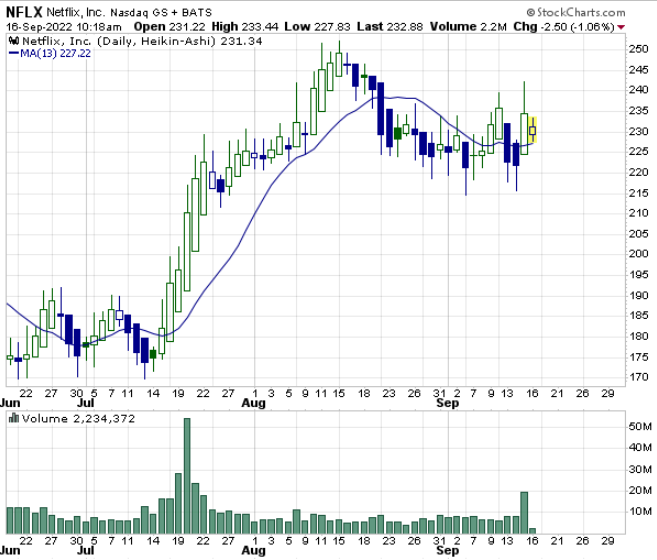 My scanner recently picked up NFLX as it is starting to use its 13-DMA as support again.
This is a KEY moving average I've used as a timing tool throughout my career and I'll be looking to trade this name to the upside here next week. 
When you join you will still receive the classic Bullseye Trade of the Week and a LIVE update…
But Bullseye Unlimited Members will get so much more!!!
You'll get:
BONUS updates on how I'm managing those positions
Far more POWERFUL idea generation tools 
My TOP 3 trade ideas — every single day!!!
My Top Targets Watchlist.
This ALL lives in the private member dashboard, and is sent out in a daily morning email and via real-time app alerts.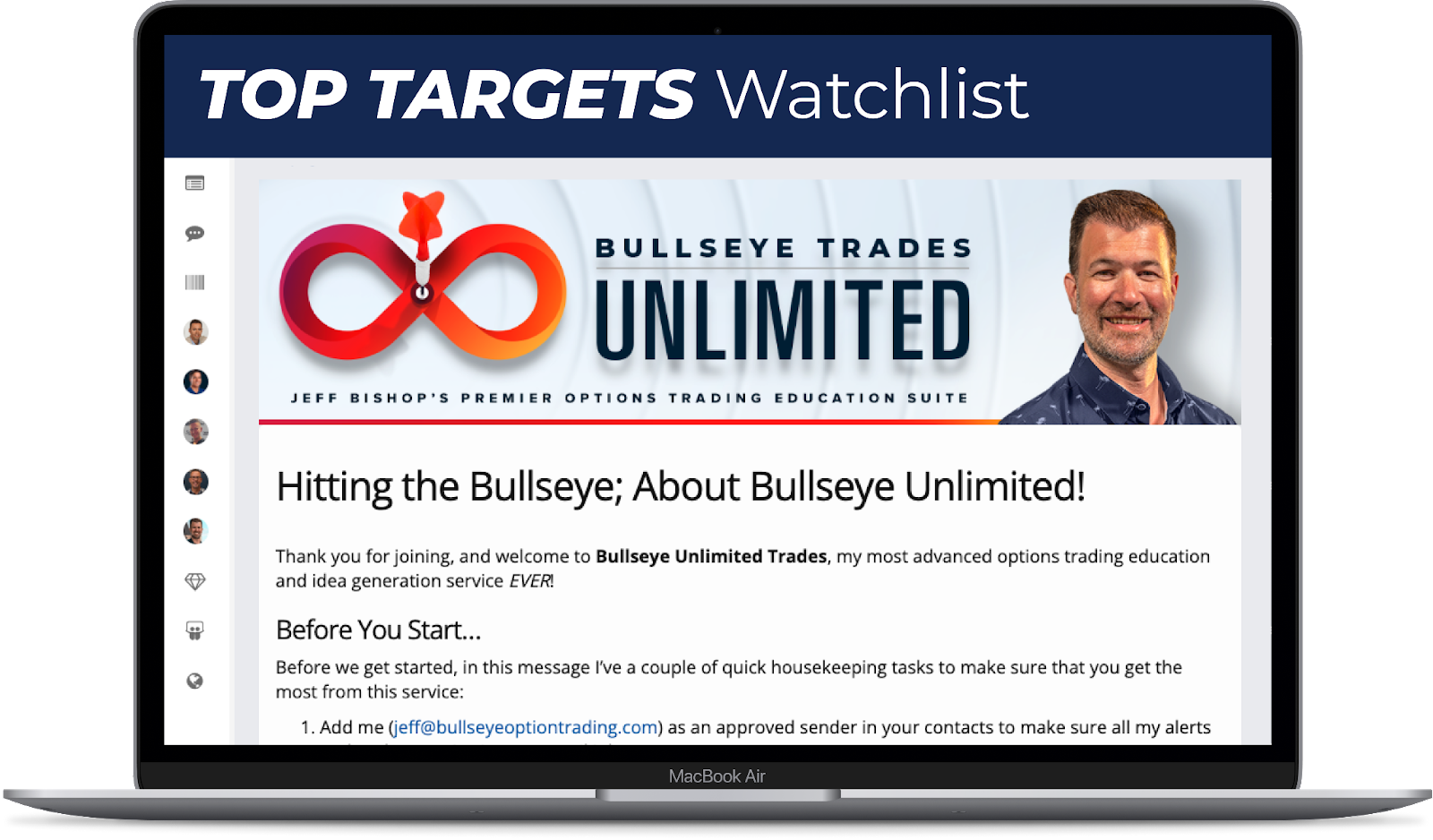 Folks, we've got the friendliest, most knowledgeable customer support reps in the business ready to tell you how you can take advantage of this AMAZING 30-Day Satisfaction Guarantee…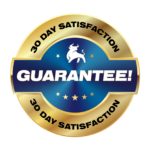 With an industry-best payment plan. 
But you have to CALL OUR TEAM at (800) 585-4488 or email support@ragingbull.com before my next Bullseye Trade idea drops first thing Monday Morning.
To YOUR Success!