It's been bloody out there. There's a whole lot of panic, and stops are being run as retail traders and hedge funds receive margin calls! I've been at this for over 20 years, and now looks like one of the best times to buy in a long time! 
Subscribers to Total Alpha have access to Daily Afternoon Market updates and access to my REAL-MONEY portfolio as I navigate the markets! There's a 30-day satisfaction guarantee, so if you're not happy, no worries, but I think you'll love what we're doing at Total Alpha! Click HERE to Subscribe!
I think the selling is likely to subside in the short term as most of the weak hands have been shaken out. I'm not the only one. There was a report Billionaire Hedge Fund manager David Tepper covered both his Nasdaq (QQQ) and Treasury short "trades" saying he felt like the selloff could be concluding. Once the forced sellers are out, and the shorters are done, who's left to sell? We haven't seen these levels in the SPY for over a year!
For access to Live Trading Lessons, become a part of the Total Alpha Community Today!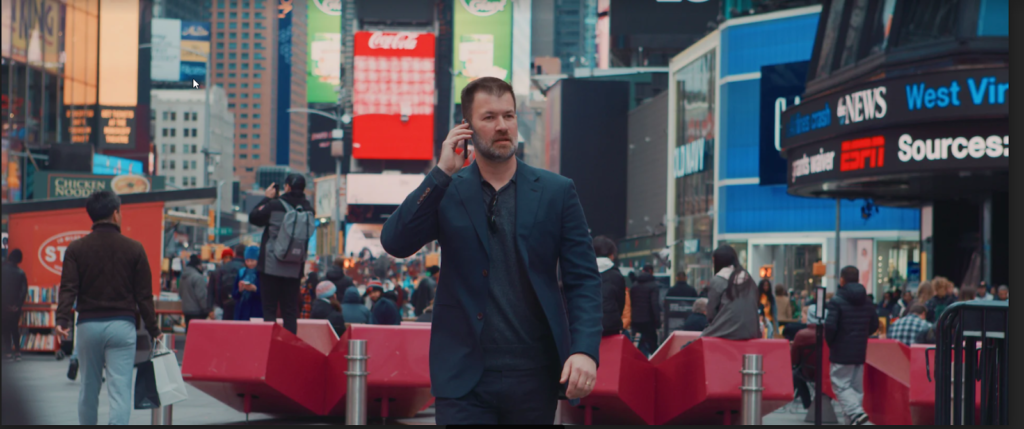 So how am I looking to play this potential market bounce?
TSLA GOOGL and the QQQ's! I don't really care about anything else if I think that the market rallies! I want to be buying the best, highest quality stuff!
I'm staying away from stocks like ARKK! In fact, I might short ARKK on rallies!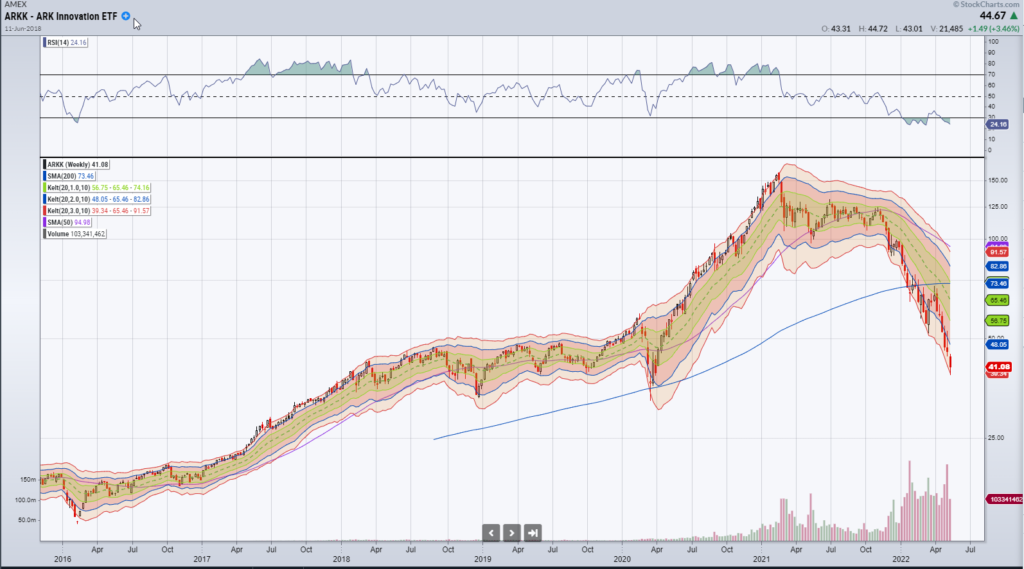 Don't catch falling knives in weak stocks. Weekly chart of ARKK
For daily updates on my trades and market analysis, subscribe to Total Alpha TODAY! Click HERE!
I'll say it again, I want to buy the best stuff! Something I've learned over the years is that buying the most oversold stocks is a no for me. It's really hard to catch a falling knife. I want the best stocks that show relative strength! I look for the most liquid and highest quality companies in an oversold market!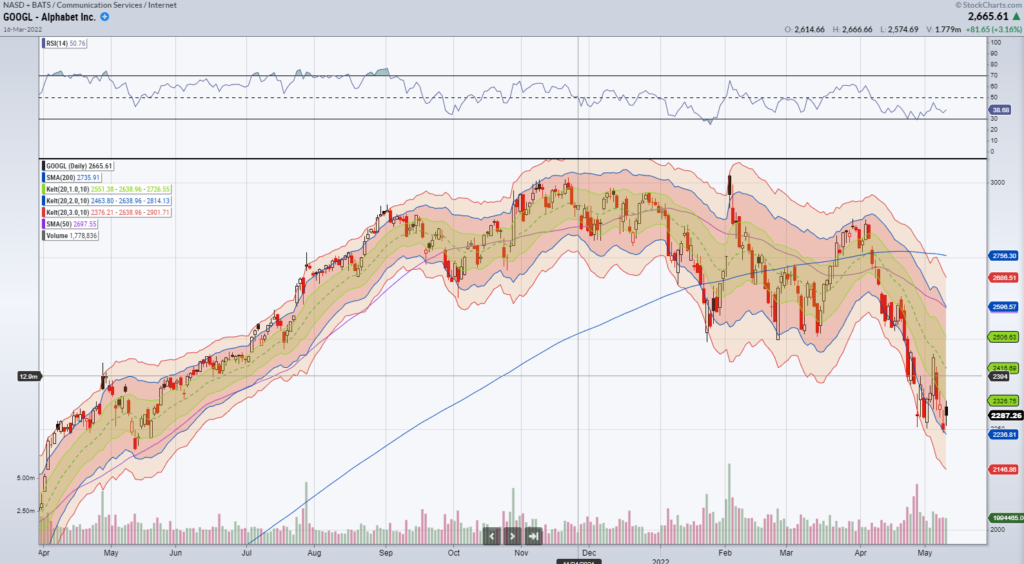 GOOGL appears much stronger than ARKK and other market stocks
To me, that's the QQQ's, GOOGL, and TSLA! Now you might say TSLA is not one of the best companies, well, when it comes to trading, TSLA is. When you think about liquidity, and market sentiment, TSLA is a great barometer of market sentiment!
Here was my reasoning for my trade in the QQQ's on Monday:
Subscribe to Total Alpha NOW, to see how I structured this trade using advanced options strategies! I went through this LIVE with members:
QQQ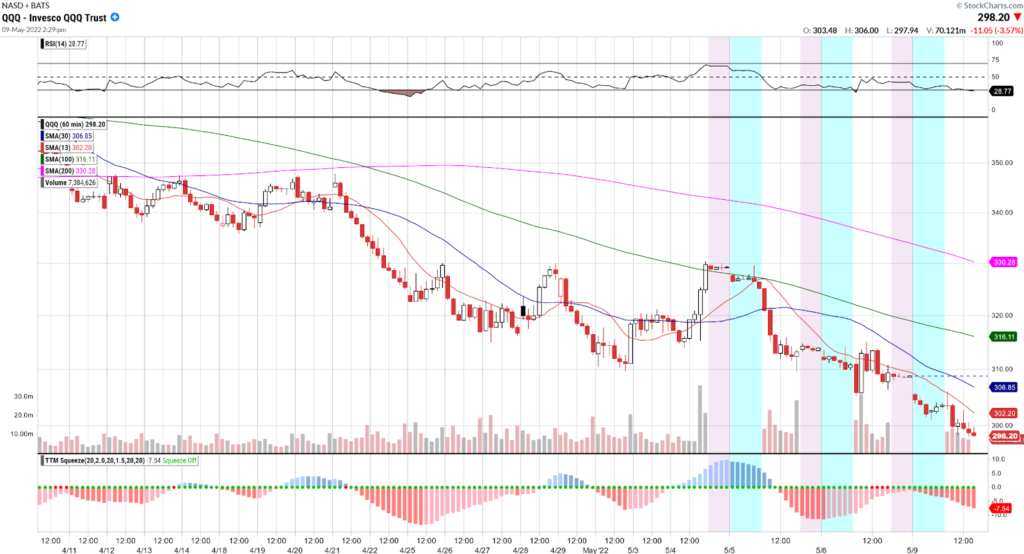 Today the markets are getting hit hard between the overnight trading session and the intraday trading session.
With sellers in full control, the markets seem to just want to head in a single direction right now.
But when this happens, it is usually a "capitulation day" and that will indicate the buyers are looking to jump back in and trade the markets higher.
And looking at the chart, this is a possibility with no pivot levels seen on the hourly time frame.  
If buyers look to get in, it will be on a flush lower and run back towards the major moving averages.
If You're struggling with your trading, become a part of the Total Alpha community, and receive the education you need! CLICK HERE NOW TO SUBSCRIBE!