I'm not going to sugarcoat it… I've been on a tear with Bullseye Trades lately. 
You probably know, but here is what's happened over just the last two weeks (you can always go back and look at all past ideas on this archive page as well)
Last week, I bought calls on a strong stock that showed relative strength while the market was very choppy.  I was right, and the options rallied over 100% in just a few days.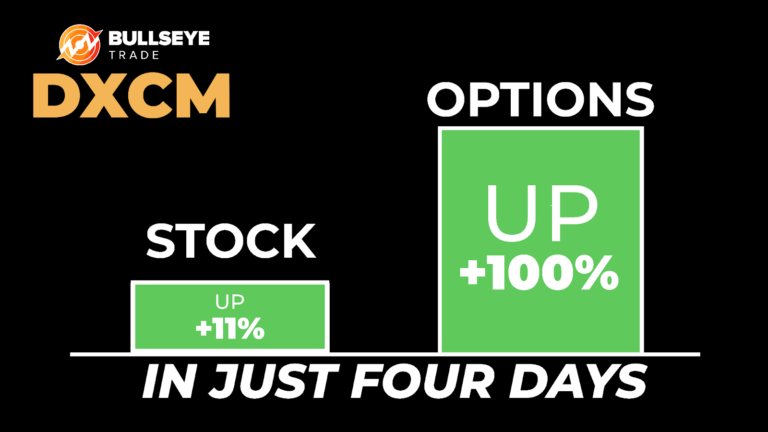 The week before that, I saw US dollar weakness, interest rates falling and decided it was time to go LONG gold miners.
Yes, boring old gold miners.  Who else was talking about that trade then?
Well, everyone was talking about it afterwards.  Those options I told people I was buying?   They jumped over 200% in less than a week.
Now, they don't all work this well of course, but I can teach you how the pro's trade!
Bullseye Trades is the introductory service to help you get one exceptional trade idea per week. Whether you're just learning or are a seasoned veteran, learning to filter out 10,000 stocks and focus on just one that matters is crucial in this trading environment.
That's why I have thousands and thousands of subscribers and it continues to grow daily.
Now enter, Bullseye Unlimited.
This is where you get 10x the amount of Bullseye trade ideas.
It is like Bullseye… but on steroids! 💪
3 trade ideas every trading day, live updates, live sessions, and a ton of education. 
"Unlimited" has been quietly crushing it behind the scenes, ever since it started a few weeks ago.
You have been missing out on great trade ideas and gameplans like this one on Mattel (MAT) that came directly from my special scanner and then I picked what I thought was the ideal option contract on it…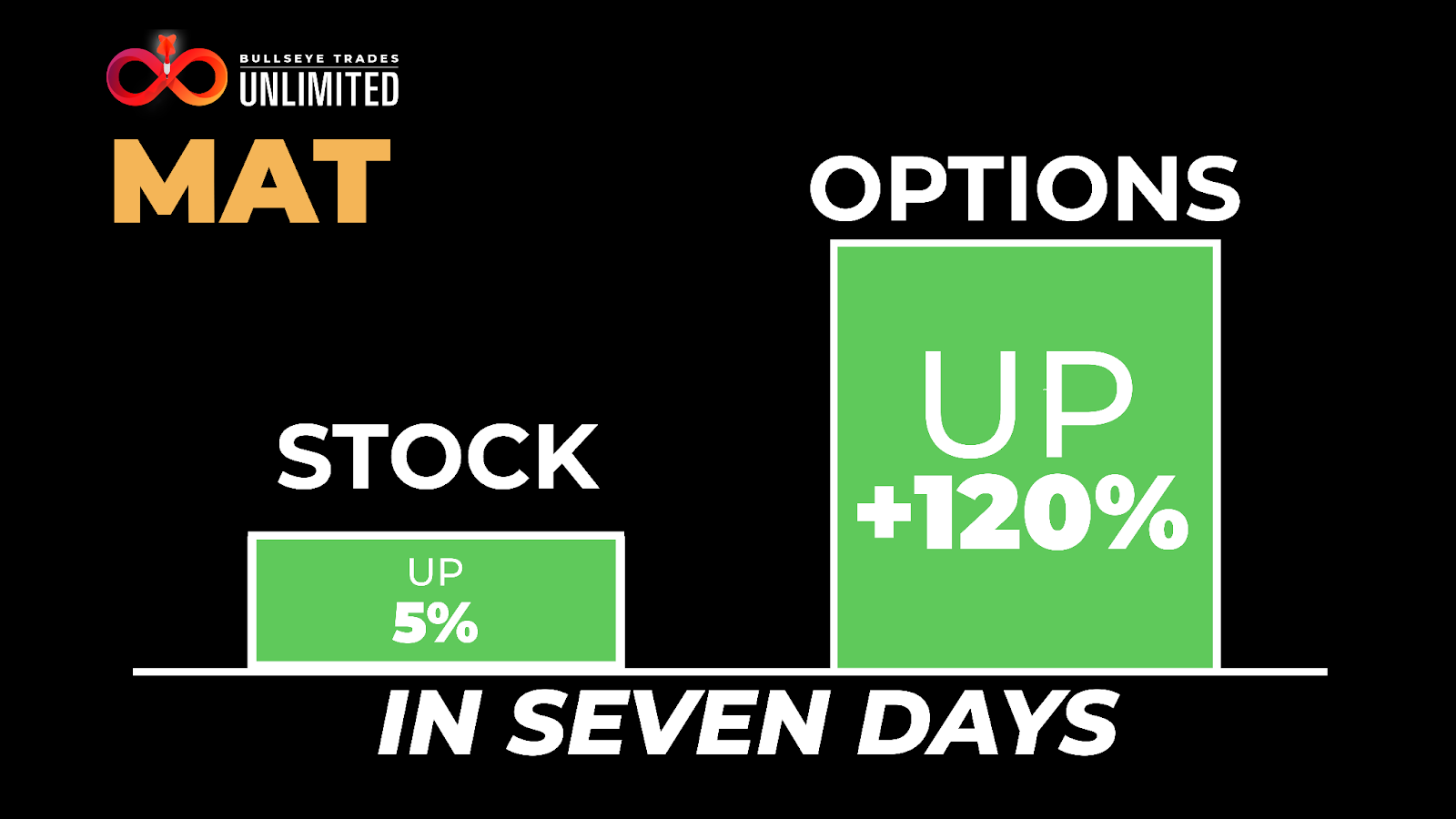 Or how about Cheniere Energy (LNG) which was near its all time highs and with its peer Chevron crushing earnings I thought this stock was likely to head higher (and the scanner agreed)!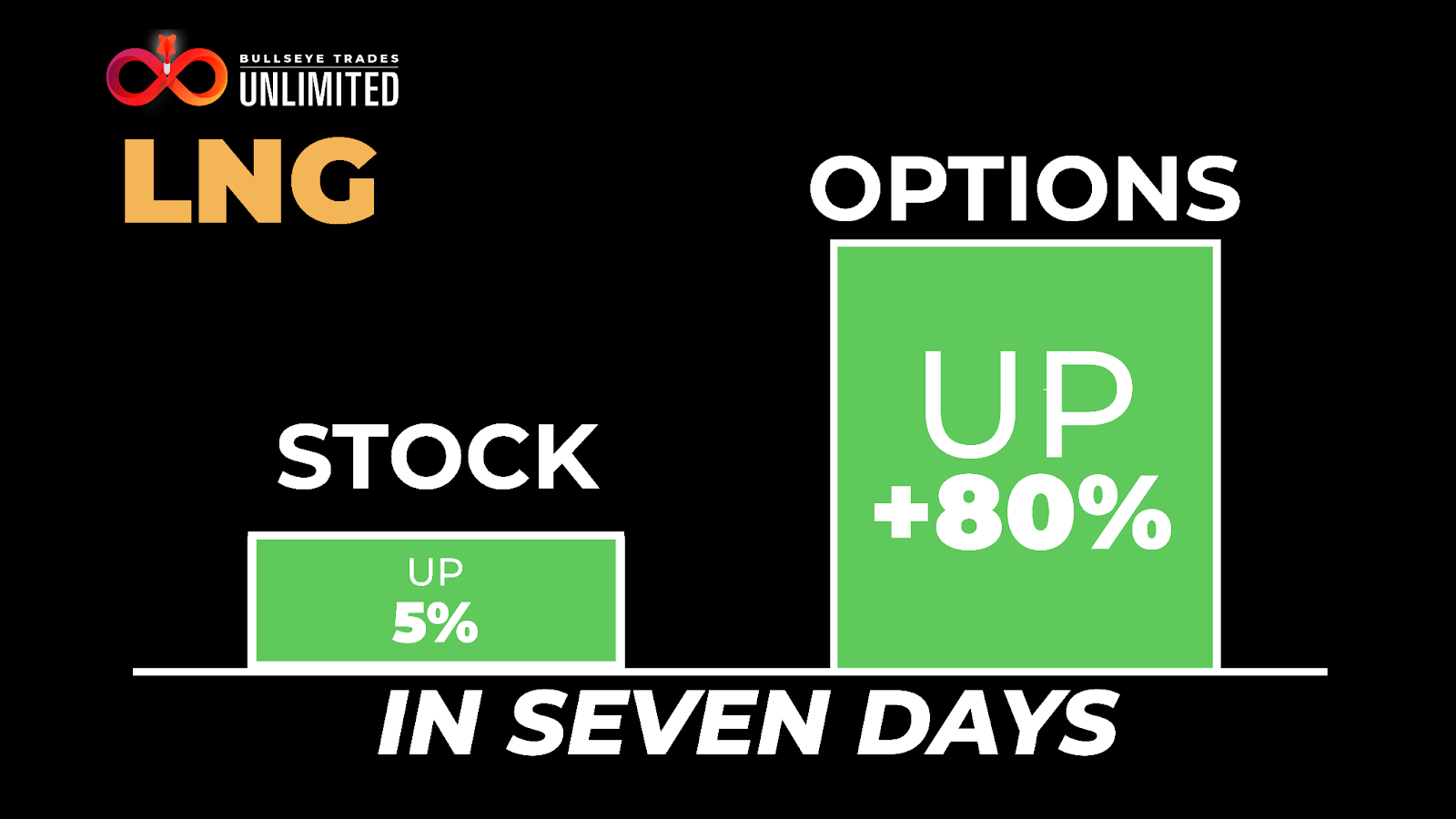 And then we had Boeing, which was setting up in my classic "flagpole" pattern (one of my favorite trading patterns) and it worked great as well!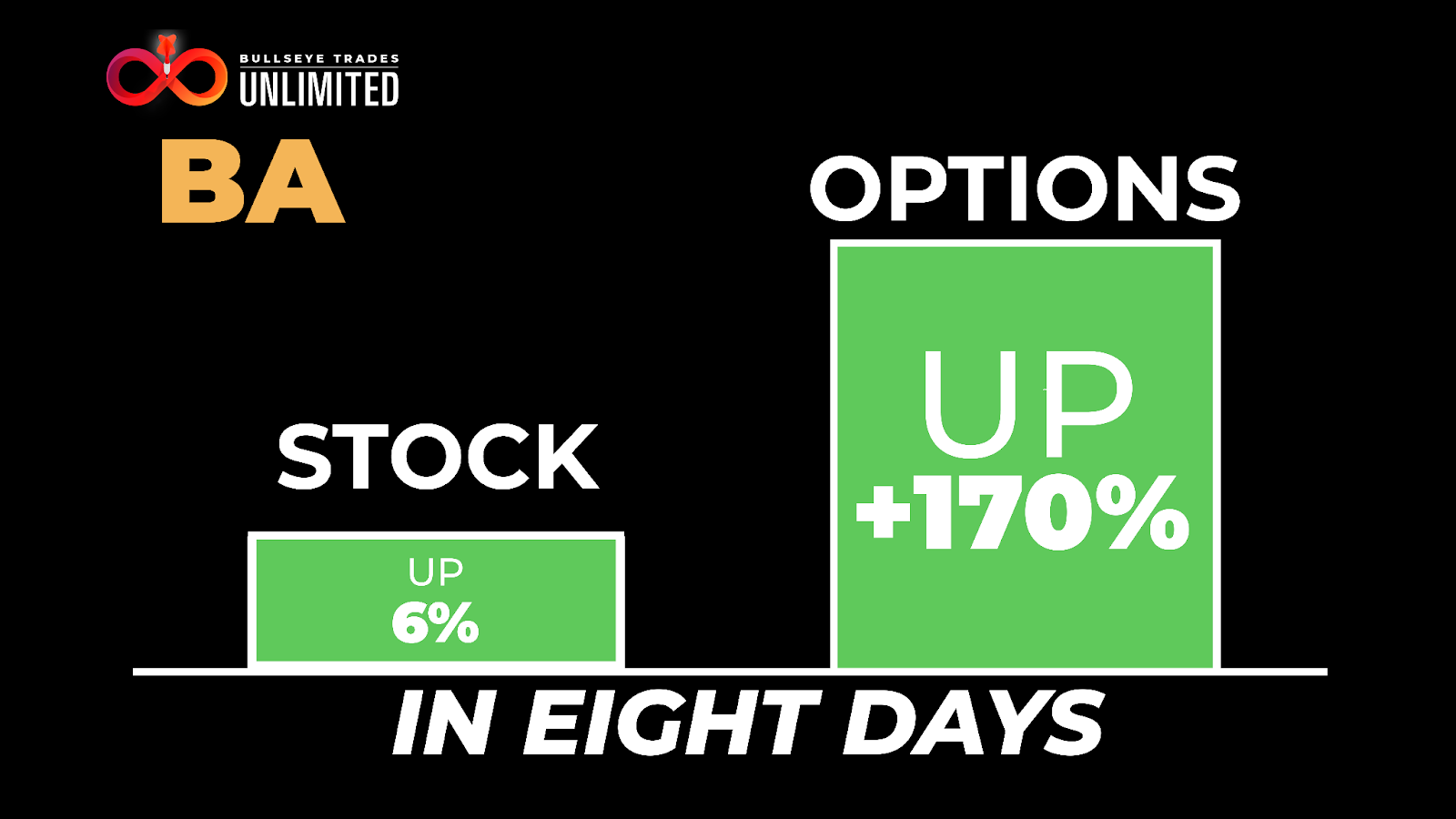 Every trade I take I make sure I have the highest conviction before execution. I make sure every piece is in its rightful place! But that doesn't mean I'm seeing green all the time.
With Bullseye Unlimited, you get access to my trading journal and every trade I make. Here you get full transparency, no smoke and mirrors and, as a result, your learning curve is likely to increase by the sheer amount of education you receive from seeing how a pro trader thinks day in and day out.
These types of courses out there cost thousands usually, and you never know what kind of service you will get. 
As you can imagine, I have had a ton of great compliments from members just like these below: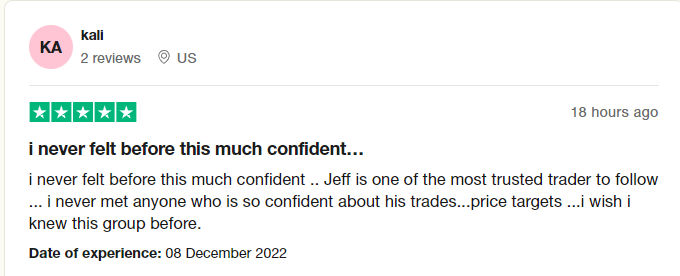 I want you to stop missing out on all of this great trading education and nonstop ideas.
This is your final chance to lock in your "double discount" (this expires at midnight tomorrow night!)
You'll receive:
Weekly Bullseye Trade & Live Update
High Octane Scanner & Alerts

– the same scanner I use to find my best trade ideas

Top Targets Watchlist & E-mail

– with market breakdown, my portfolio and 3 trade ideas every day

The SHOOTING GALLERY Room

– Where I break down my High Conviction trade live explaining my reasoning

Complete Collection of Options Video Training
This is quite simply my idea generation POWERHOUSE. 
Take your trading to a new level in 2023 and join BULLSEYE UNLIMITED today at the lowest price it's been all year! This is the best value trading education on Wall Street – and this price disappears @ midnight on Tuesday Dec 13th!!
> Claim your "double discount" to Bullseye Unlimited <<
P.S.  This is your final opportunity to take advantage of the huge additional discount I have added to this offer for you. This expires tomorrow – so don't delay another day! ⏰
Have a question or need a payment plan?  Just call: (800-585-4488) or email Jeff Brown (jbrown@ragingbull.com) and he will get you taken care of! 💸