I told you 2 weeks ago I didn't trust Elon. Well, the market finally agrees! TSLA is down over 8% today and down over 20% since I told you I couldn't trust the guy! You can read about it AGAIN here.

Well, not only that, but Bullseye Unlimited Subscribers got this trade idea below last Monday, and those puts are up 450% since, in Just 1 week! Here was what the email I sent out looked like: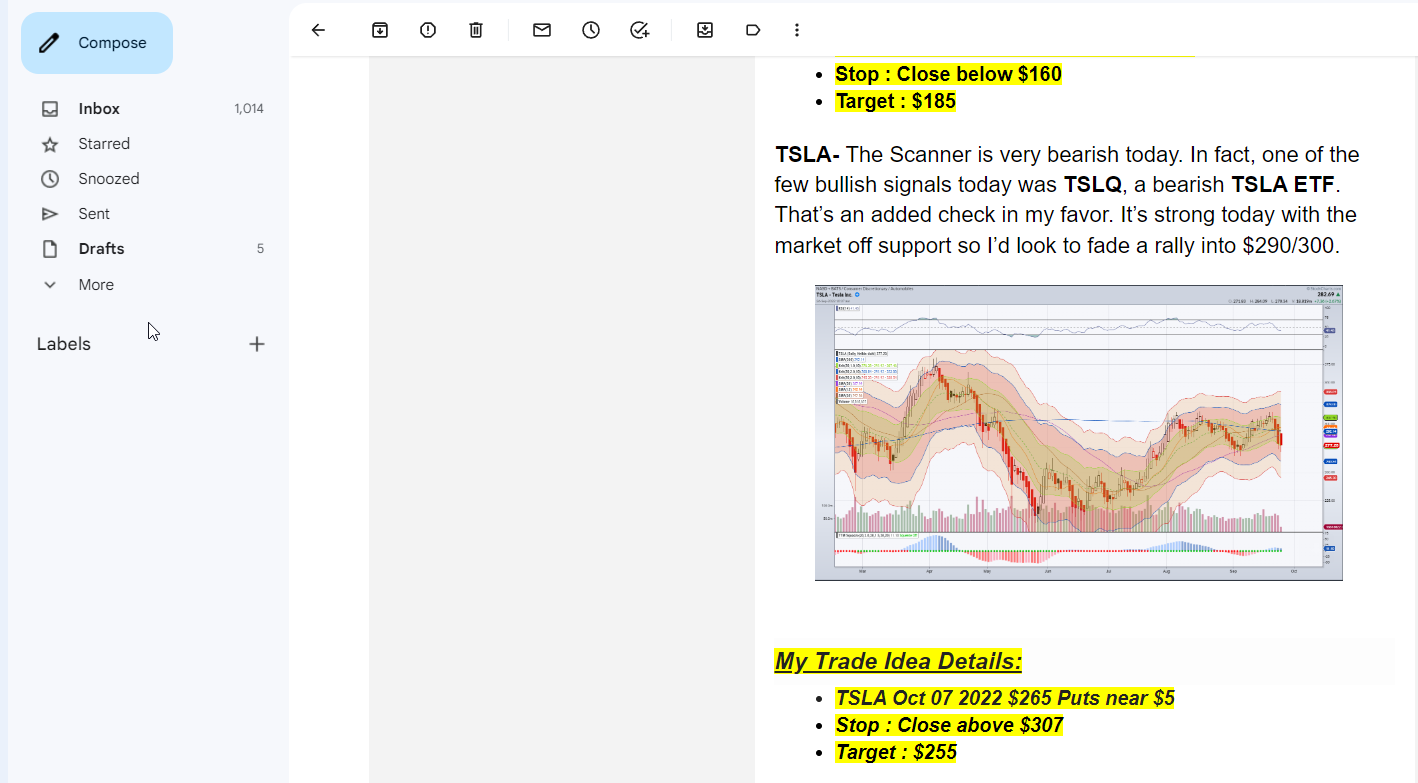 I gave the options contract, the stop, the target. I laid it all out. And this day was special, My Scanner actually gave 2 TSLA signals, one bearish TSLA and one bullish a TSLAQ, a bearish ETF(so double Bearish). But I stuck with the vanilla TSLA puts idea!
Here was what Happened: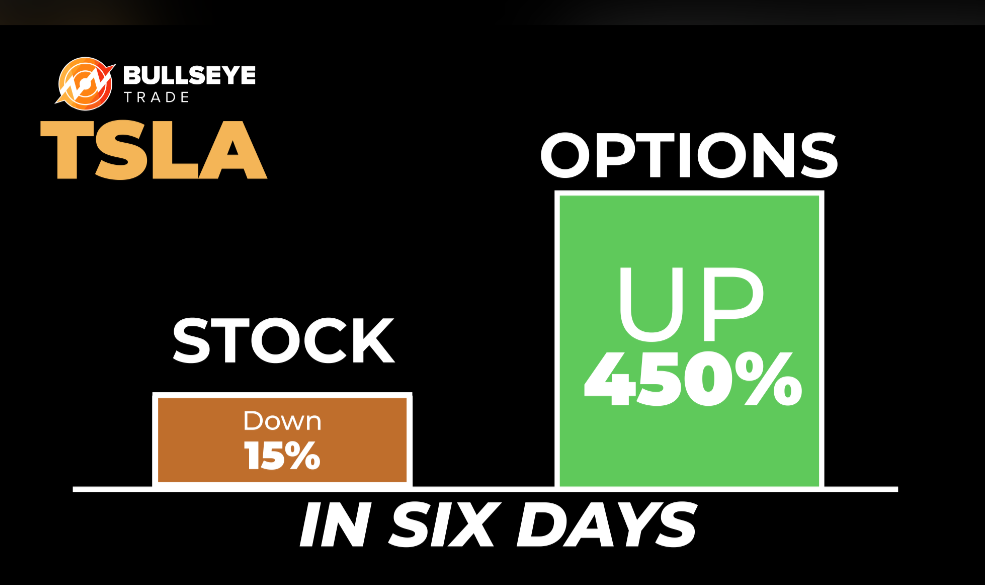 I gave you the idea at no cost 2 weeks ago. I laid out the exact trade Idea to Bullseye Unlimited subscribers last week. Well TODAY You're in for something!

I'm offering my flagship service to you for a whole month for just $7. That's right, 7 bucks. Whether that's 1 beer or a coffee you'll have access to a trading professional, and hundreds of like minded traders in a community for $7 bucks. And access to the High Octane Scanner that gave me this SIGNAL! If you don't like that, then you don't like trading, or a deal!
Here's What Members of Bullseye Are Saying: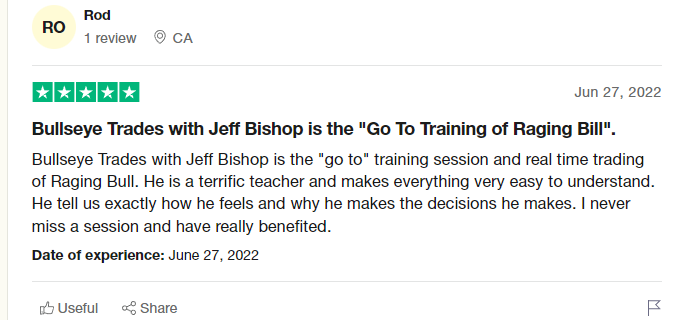 Sign up Today While I'm Offering My Best Idea Generation service for just $7 for your First Month. All-in Trades like this don't come around often take up this chance now Sign Up Here!