On April 29, 2022, The Professor got Bearish the housing sector. He sent out his trade Idea to subscribers near the close of the session. On May 2nd I gave the pick out to readers of this blog, well since then, the market has been in the mud and the Professor's pick is UP and you NEED to hear these details.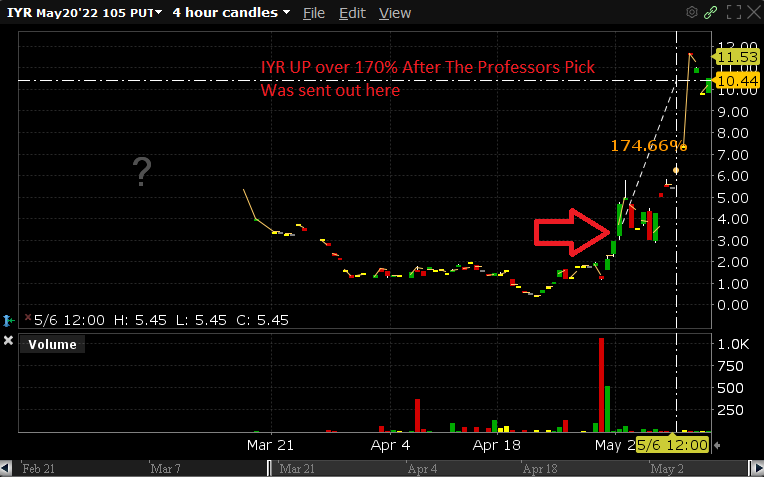 Total Alpha subscribers get access to the Professor's picks daily! 
Not only that, but every day you get access to live education and Market analysis from the Professor in Master's Club!
Here is a detailed breakdown of the Professor's Short Idea In IYR
The Professor has been Bearish on various stocks for weeks, and the market continues to crumble, although I think a bounce may be near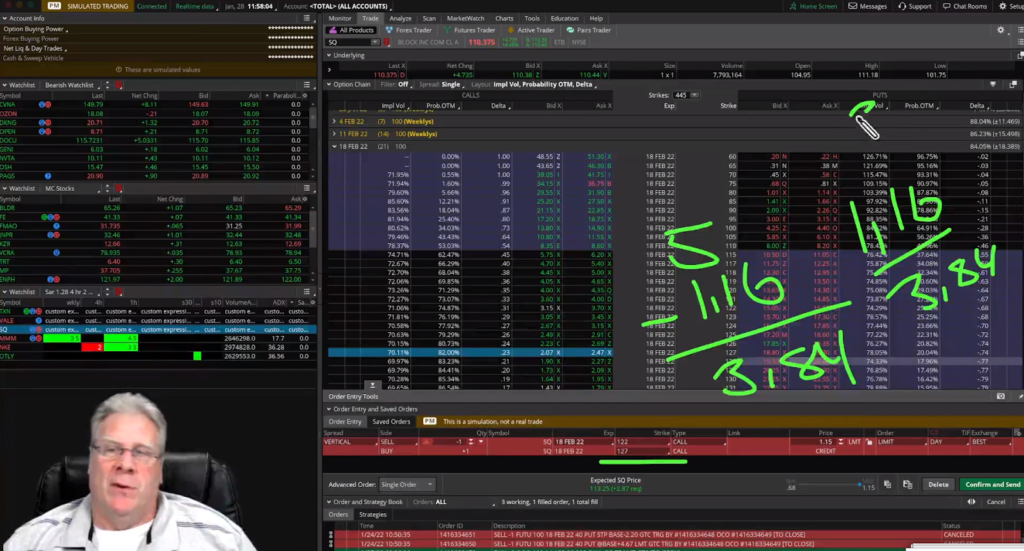 Here's how the Professor decided shorting housing was a great Idea:
For picks from the Professor every day of the week, and the best market education on the street click here! 
IYR Daily Chart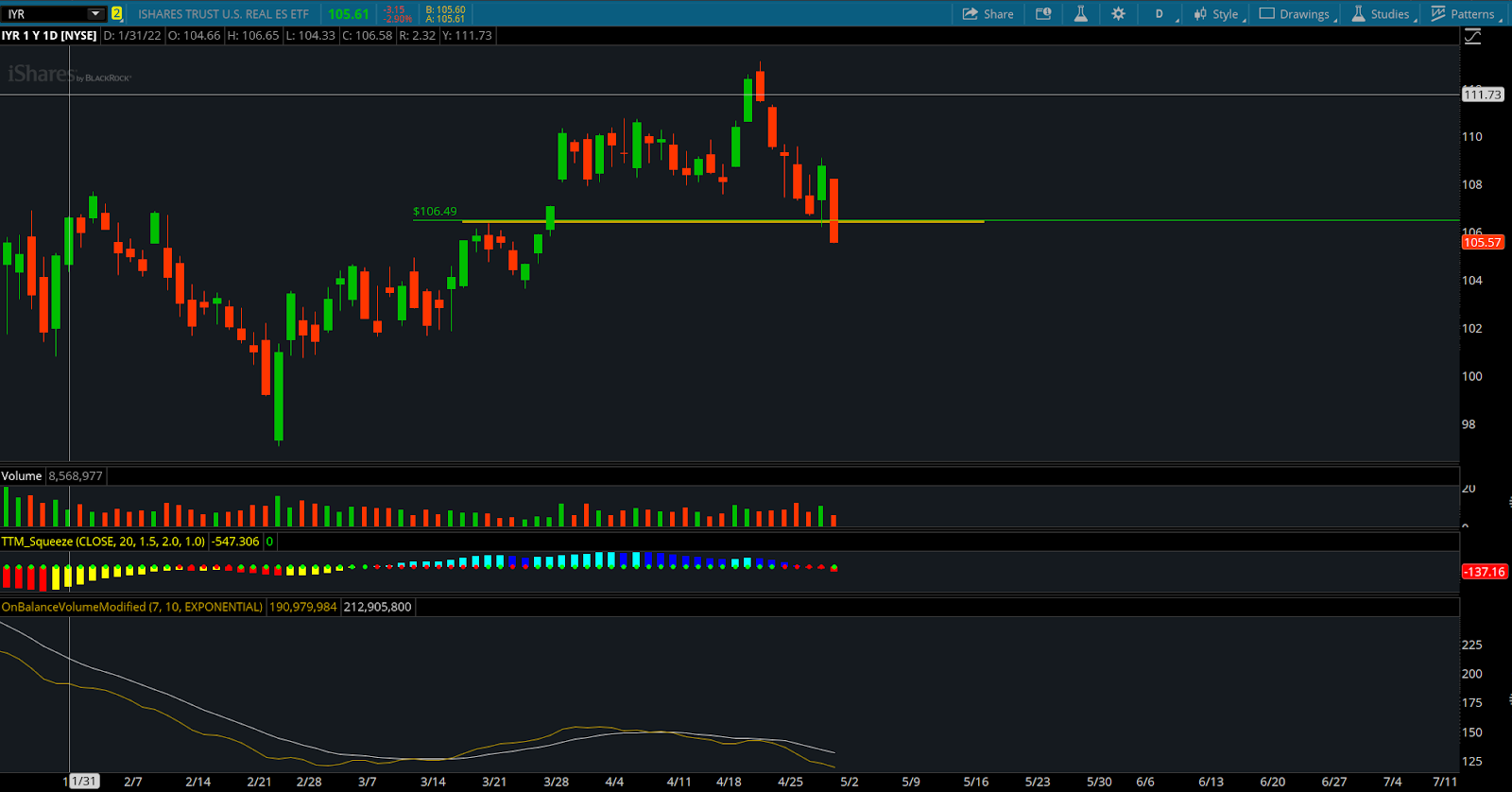 Trade Setup:
Break of Support:

Break of support levels have bears piling into this trade to the downside.  This should accelerate the momentum to the downside as bears jump in.

TTM Squeeze:

The TTM Squeeze is showing a dropping momentum histogram and a squeeze is being shown with 4 red dots at this time.

On Balance Volume:

OBV bearish and trending lower from here showing a bearish divergence in the main chart.
Trade Details:
Now here's what IYR ended up doing: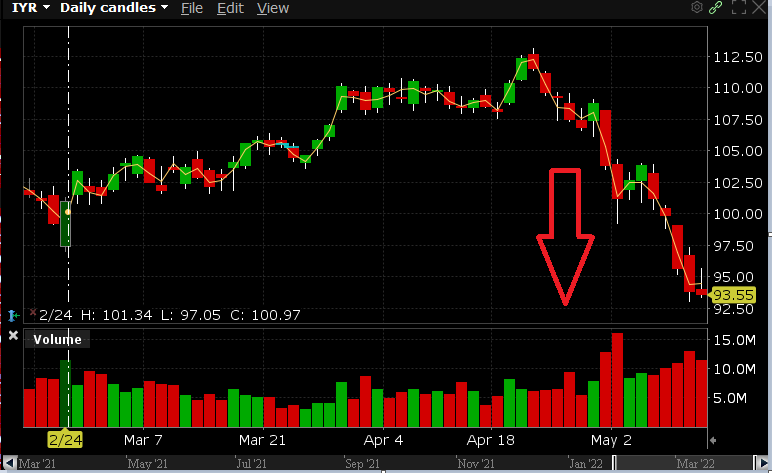 And Here's what those put options have done: 170% in a couple of weeks!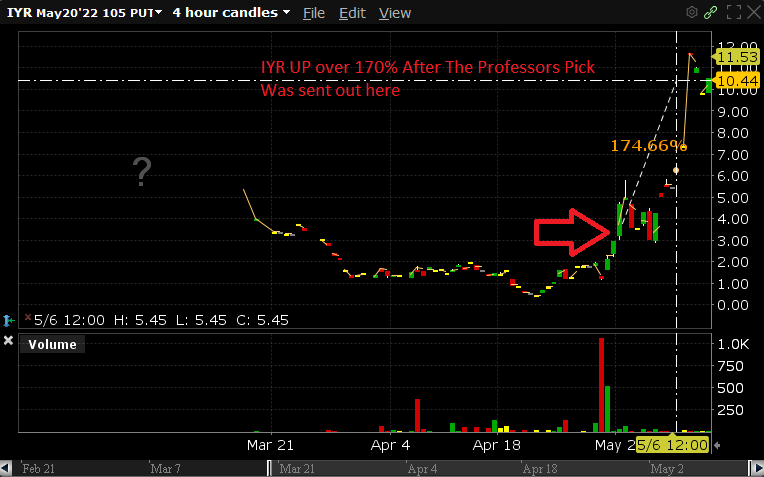 For an even more detailed breakdown of the Professors trade idea click the link below. But before you do that, Subscribe to Total Alpha now so you don't miss the Professor's next great Trade Idea being sent Tomorrow. Click HERE to SUBSCRIBE NOW
The Professor is LIVE every day in Master's Club, running through market analysis, and usually has one or two trade ideas for subscribers every day! Mike Parks is Raging Bull's Senior Training Specialist. 
Mike is a veteran trader and educator and is adding a level of insight to Total Alpha that can only come from decades of experience in trading and market education.
Mike has incredible knowledge of all things markets, and his talent for teaching new traders how to use market signals to choose the right options strategies is unmatched. Click here to become a part of the team!