Today I would like to discuss the upcoming catalyst trade. This can be a sector or a story stock trade. I want to get long early into an upcoming catalyst, preferably in a hot new industry with room to grow or a story stock exhibiting high potential future growth into an event.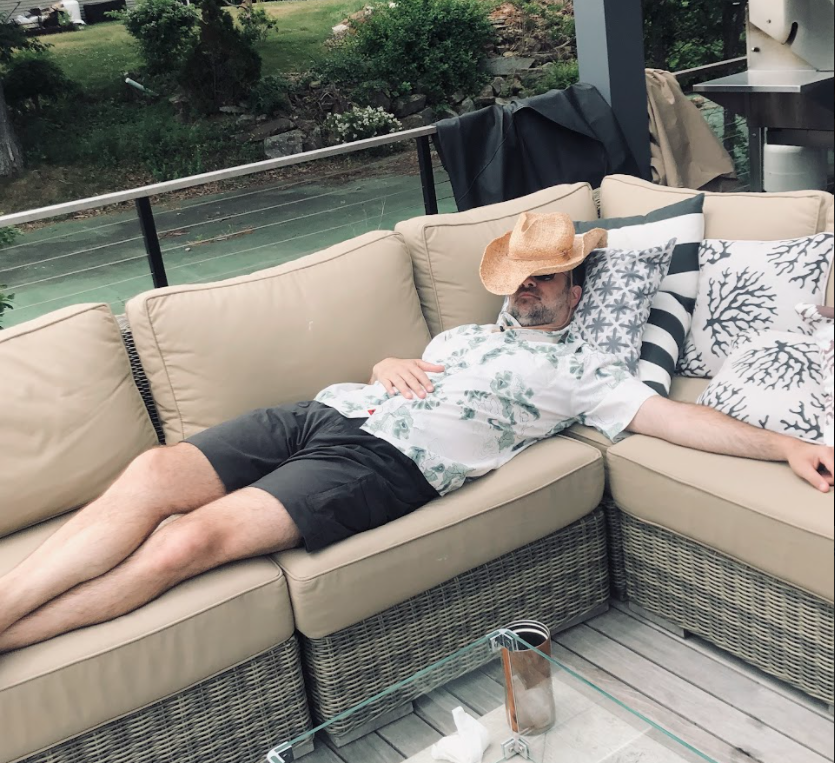 A great example of this was Marijuana stocks in 2018 which had an exceptional run into legalization in Canada. Could Psychedelics see a similar move? Which companies are involved?
On 19 June 2018, the Senate passed the marijuana legalization bill, and the Prime Minister of Canada announced the effective legalization date as 17 October 2018.
Now the passing through the Senate turned out to be a sell-the-news event. There was a small run-up into it, then marijuana stocks sold off and consolidated for a couple of months. There is a saying among traders who have been around a while "If they don't stop you out, they'll wear you out." The market has a tendency to test our resolve to the fullest.
It wasn't until August, about two months before legalization, that things started to heat up. The entire sector lit up, pardon the pun, and Marijuana stocks ran multiples up into August 17th, selling off the day before on August 16th, most selling off 50% or more over the following months post legalization.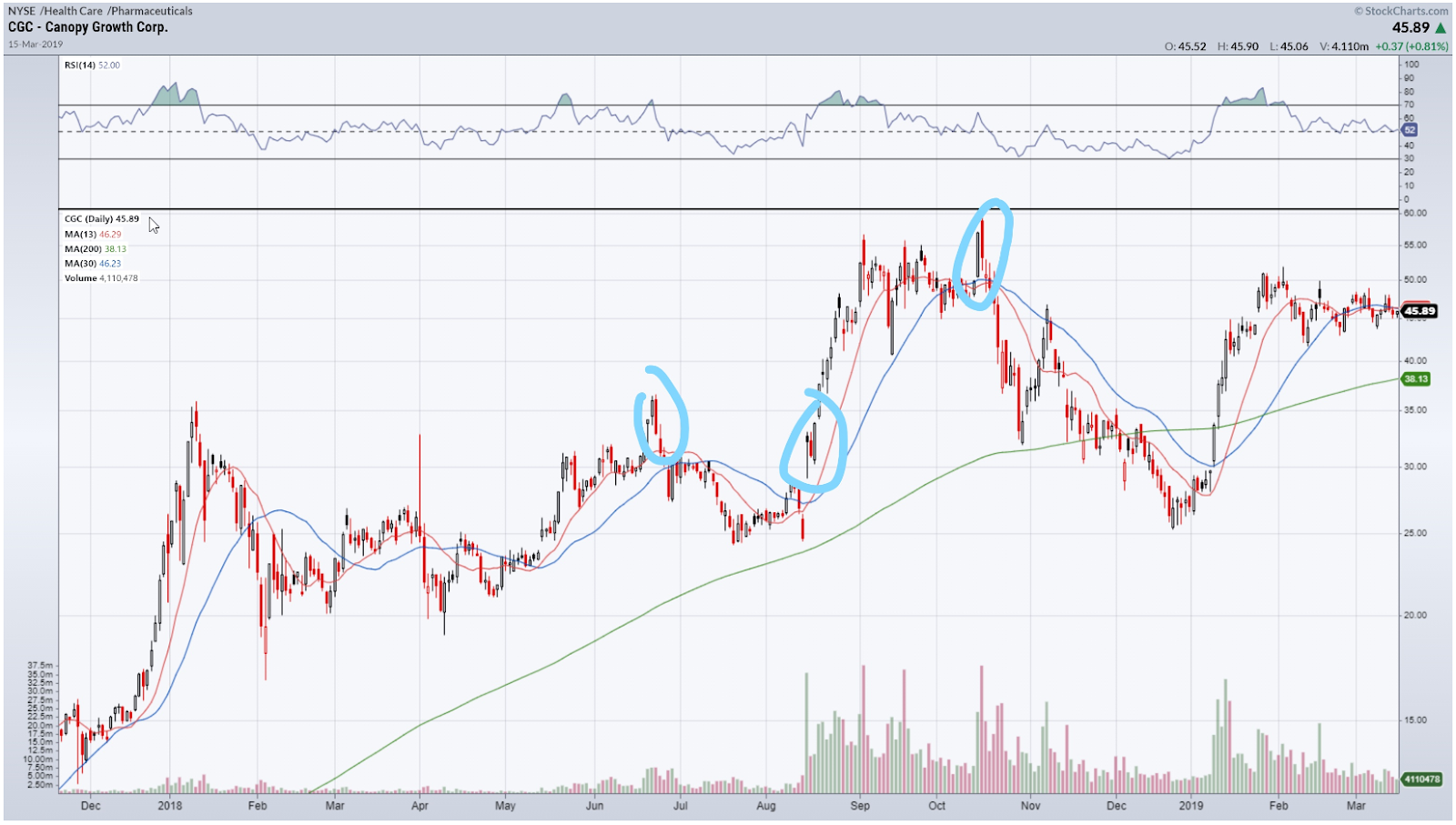 The 3 critical dates are shown above in Canopy Growth Corp (CGC): the marijuana bill passing through the senate, retracement and consolidation, August breakout and finally October 16 sell the news.
CRONOS GROUP INC (CRON)– Another Weed stock with the 3 relevant dates highlighted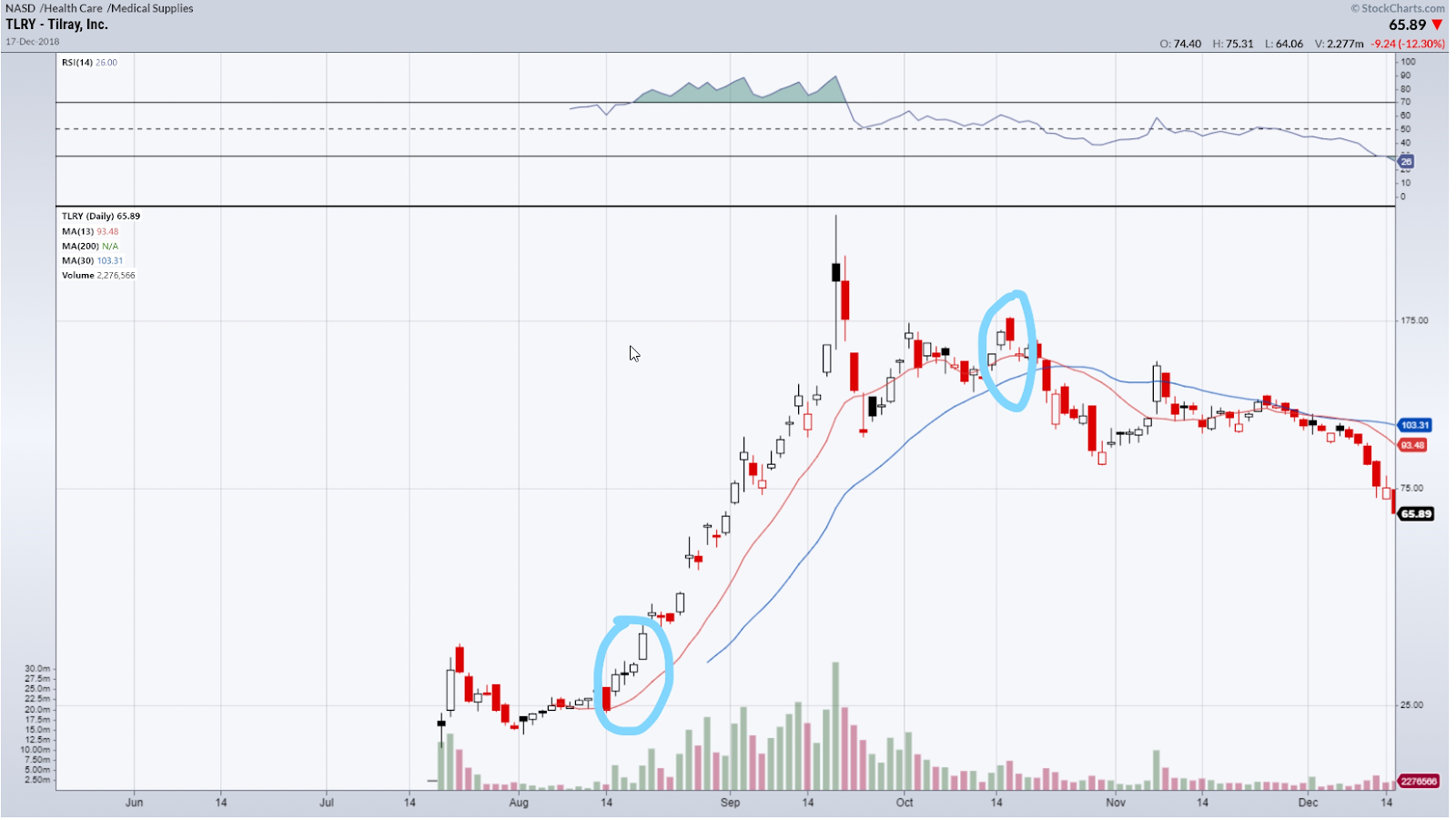 TILRAY INC (TLRY)- A low float Weed stock that IPO'd in August. There was a huge squeeze in this stock before October 17, 2018 due to trapped short sellers.
There are a few upcoming catalyst trades that I'm looking at right now, and I will discuss one of those with you today.
Like the Weed Legalization trade, I am starting to see the possible beginning of the Psychedelic Legalization trade. Psychedelic legislation passed the California Senate last month on June 1st. There are still more hurdles as the bill goes to the health committee before a possible vote by the full assembly. Legalization in California may still take a few more months.
Although there is still always a risk of things falling through clearly, American Society is moving towards Psychedelic legalization. Psychedelics proposed include things like LSD and mushrooms. Numerous studies have shown mental health benefits, and there is ever more research being completed. Below are some companies in the sector that are worth watching.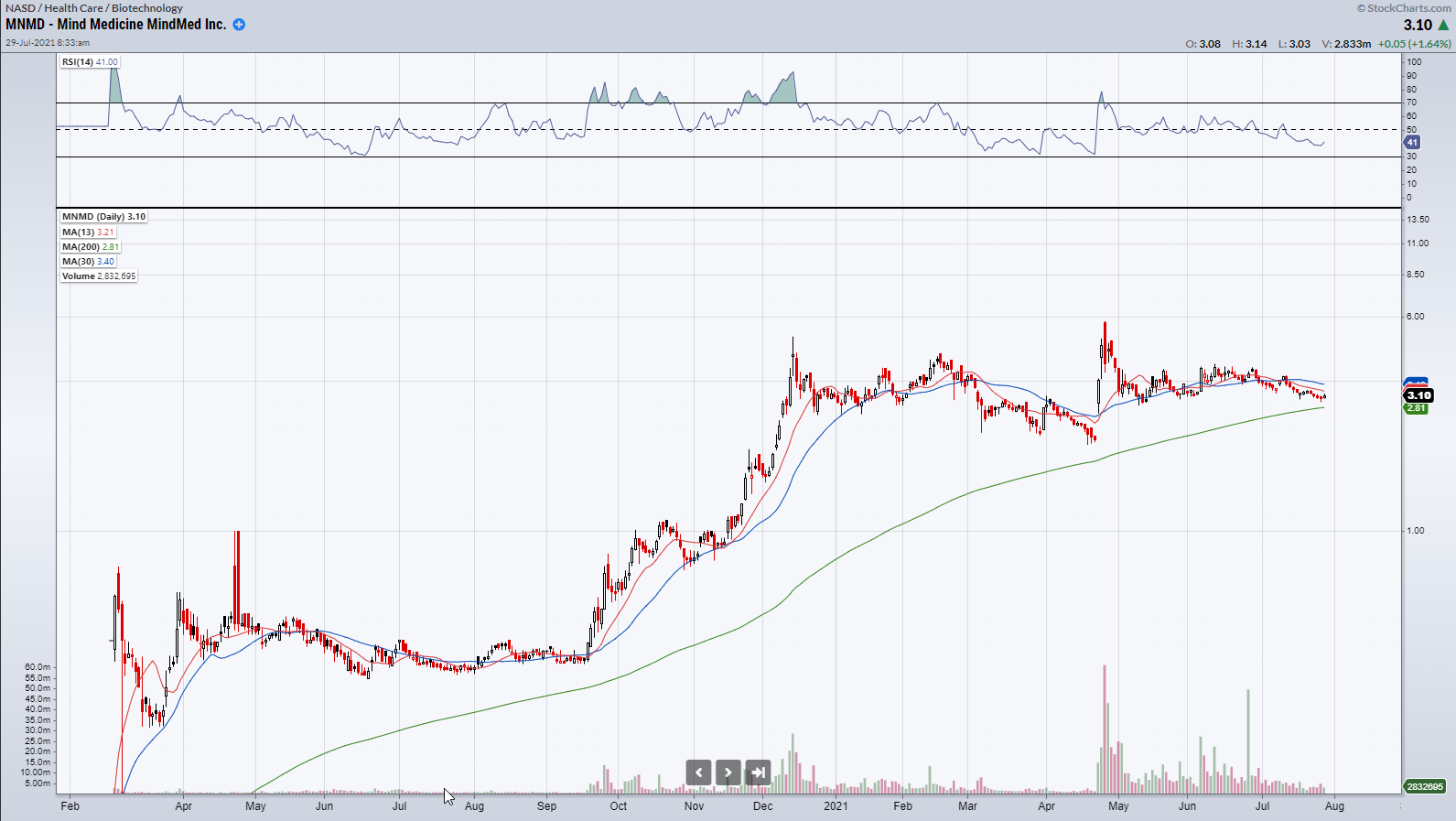 MIND MEDICINE MINDMED INC (MNMD) is a stock I'm watching closely. I've already taken a small position and will be looking to add to it as the story develops.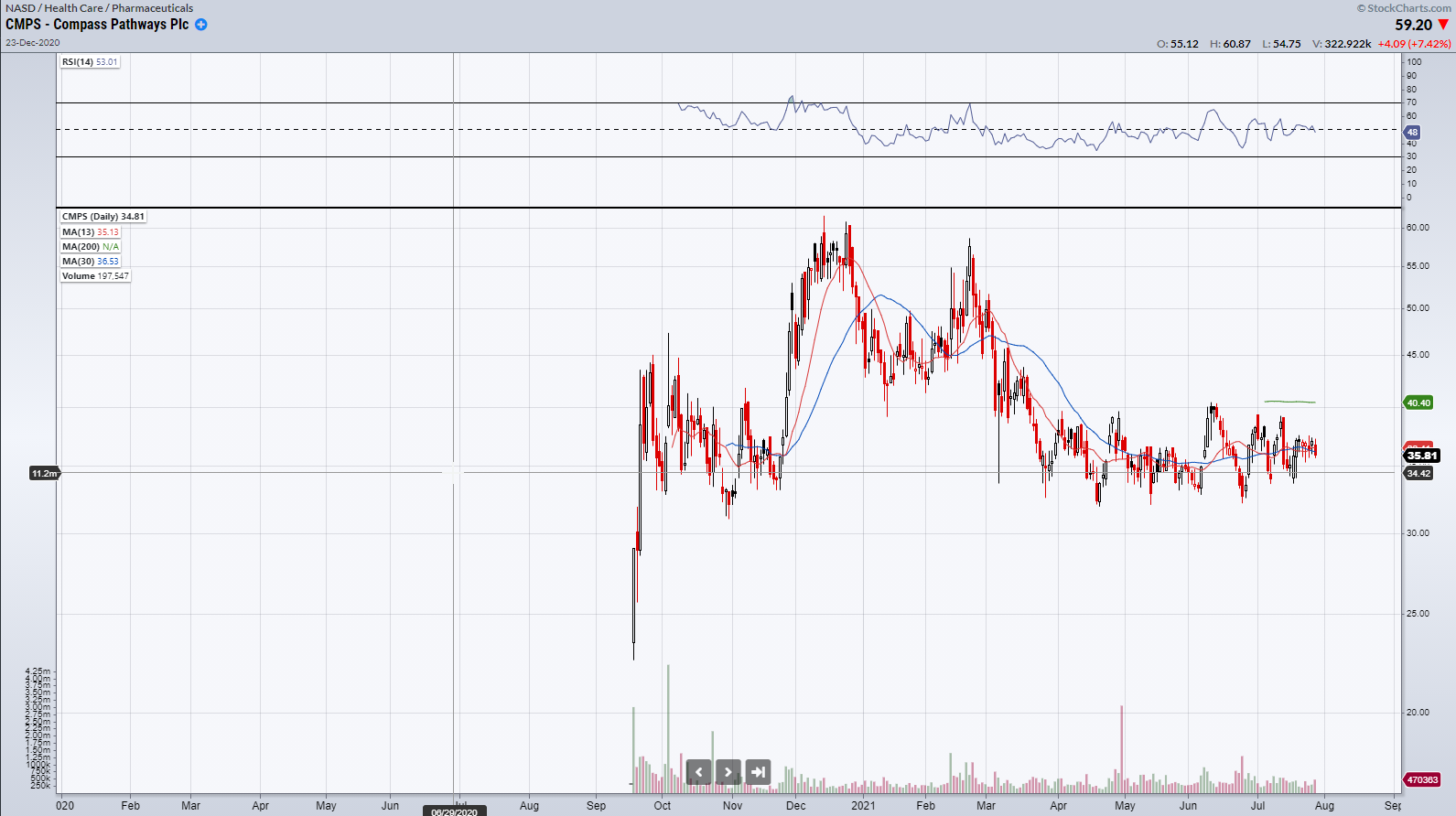 COMPASS PATHWAYS PLC (CMPS) is an IPO from last September. It has been consolidating for almost half a year now. If it is able to hold these levels, a nice breakout may be on the cards.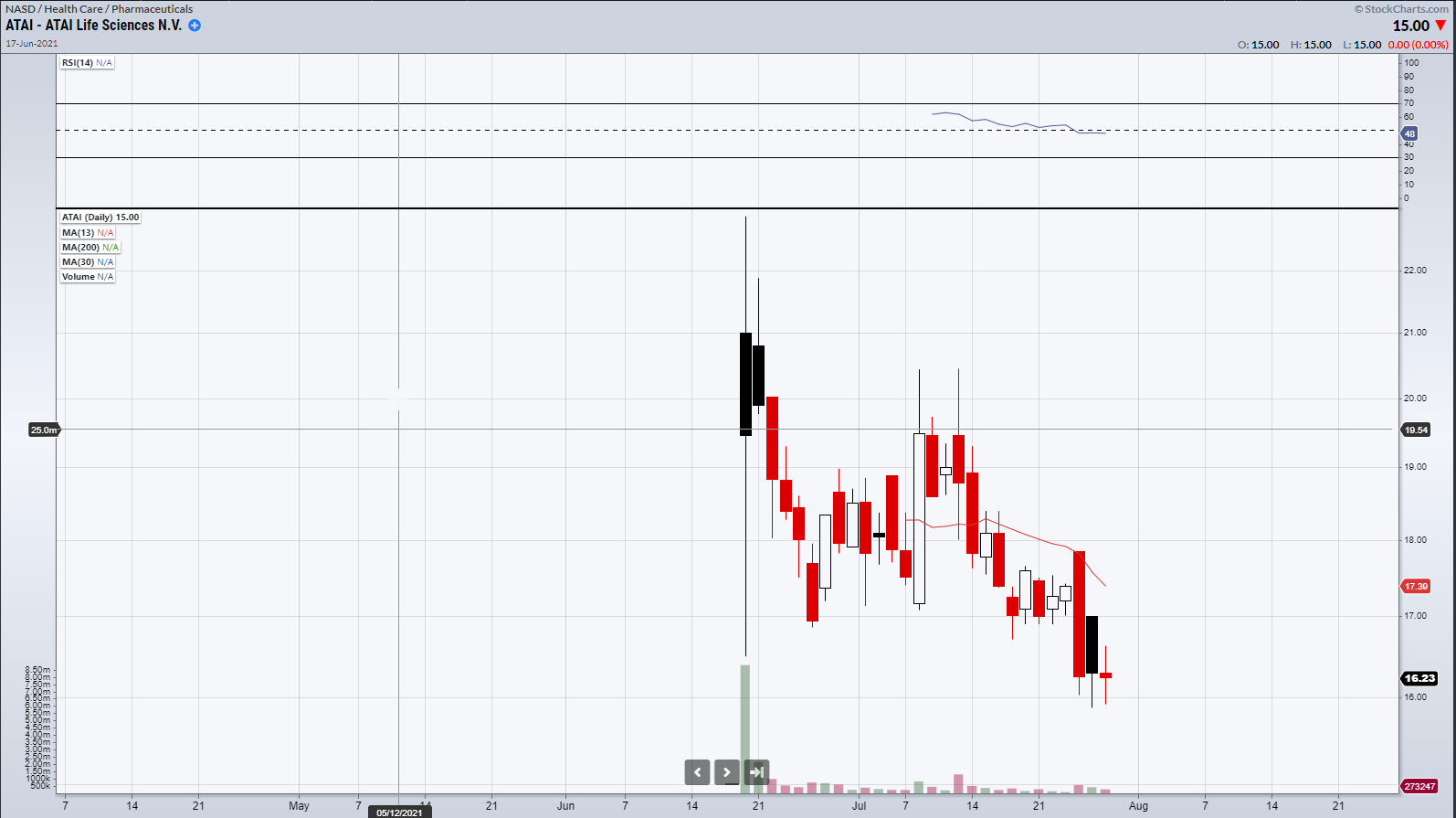 ATAI LIFE SCIENCE NV (ATAI) is a recent IPO from June of this year. It is backed by Peter Thiel, a billionaire and legendary early investor in TLRY and FACEBOOK (FB). It has a much larger float than TLRY, but if Peter Thiel is an investor in something I take notice.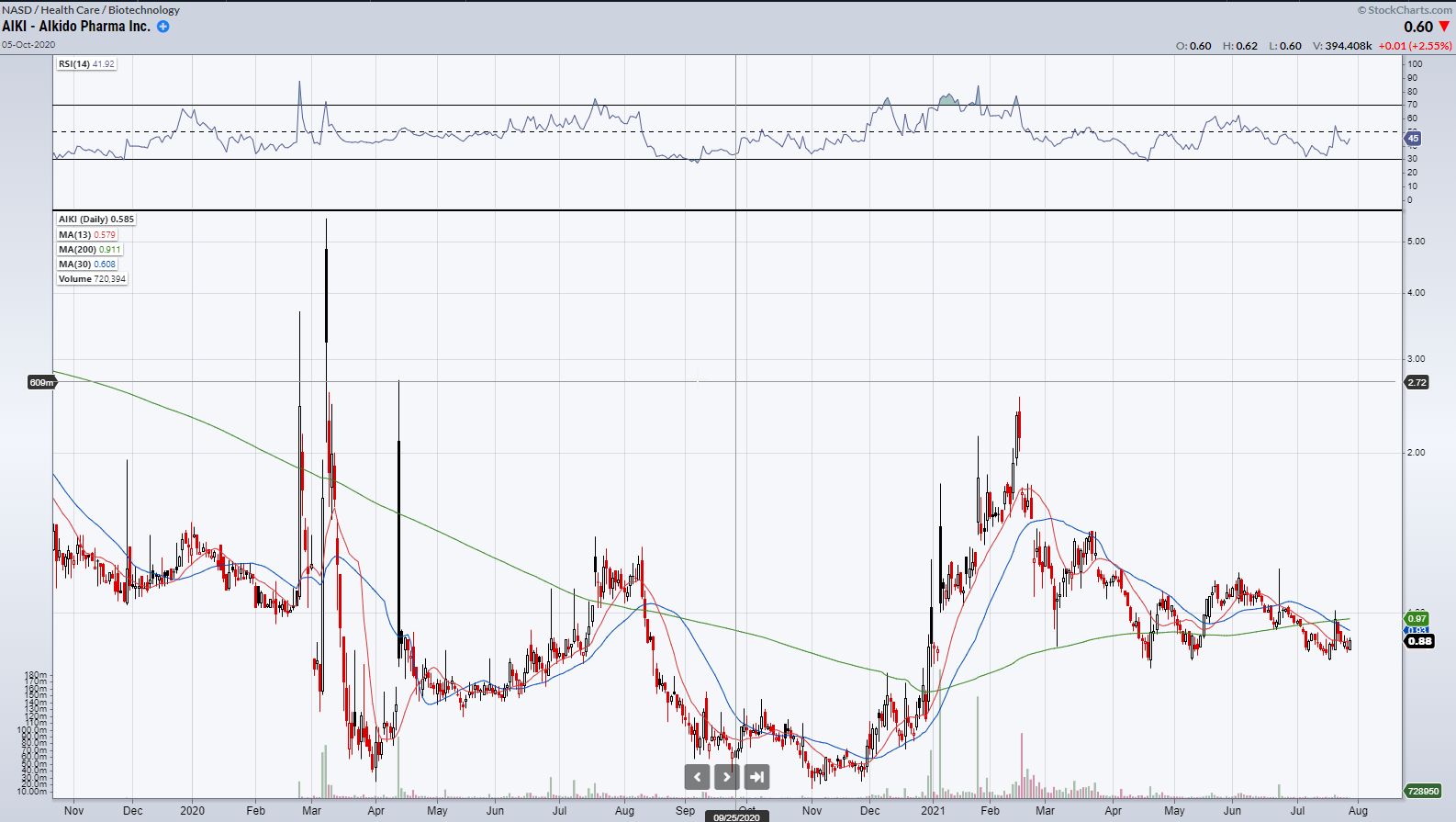 AIKIDO PHARMA (AIKI) is a penny stock trading currently under $1. The company raised $80 million back in February this year at $1.60 and has almost halved since then. They have some exciting trials planned for the use of Ketamine to treat Alzheimer's Disease.
I have a couple of other themed catalyst trades that I am looking to build positions in. I've outlined those to Master's Club members and will be keeping Total Alpha Members updated as I place my trades.
Bottom Line
The upcoming catalyst trade is one that I love to look for in high growth companies and new industries. There is potential for "buy the rumor" run-ups to occur before "sell the news" events in these types of trades. The marijuana legalization trade was a memorable one from a few years ago. Potentially, a similar trade may be setting up in Psychedelics legalization with some big names involved. I have a couple of other really great ideas that I'm excited about for catalyst trades that I'll be looking to size into over the next few months.