While investors are scrambling for safety, my Bullseye trades have been doing well both to the upside and to the downside. That's because I'm a nimble short term trader, and when volatility rises I excel. I play 'em long, I play 'em short, but I make sure I have a bunch of reasons for my trades and I use my 20 years of experience and advanced technology scanning tools to get into the right stocks.
I'm offering my flagship service to you for a whole month for just $7. That's right, 7 bucks. Whether that's 1 beer or a coffee you'll have access to a trading professional, and hundreds of like minded traders in a community for $7 bucks. If you don't like that, than you don't like trading, or a deal!

Here's What Members of Bullseye Are Saying: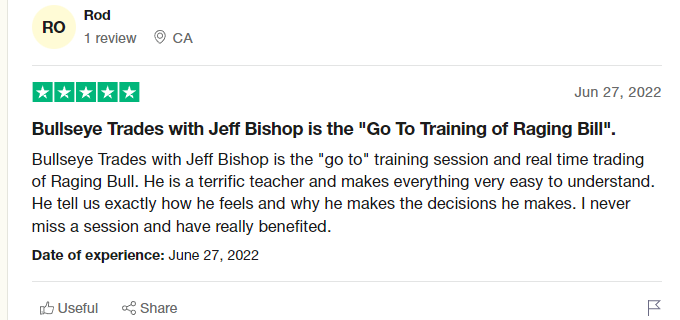 And Here are some recent Results: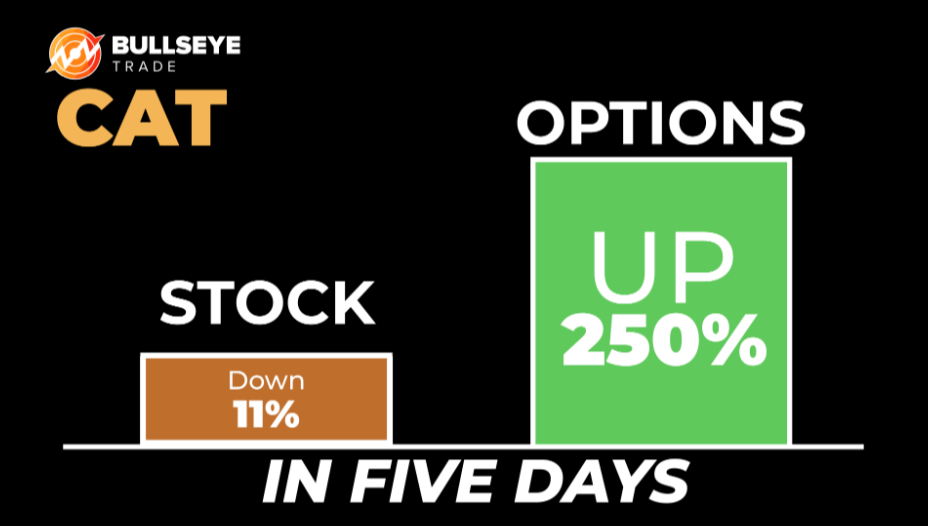 Caterpillar supplies mining equipment around the world. In a recession economies contract. I expected CAT to fall that week, and it did!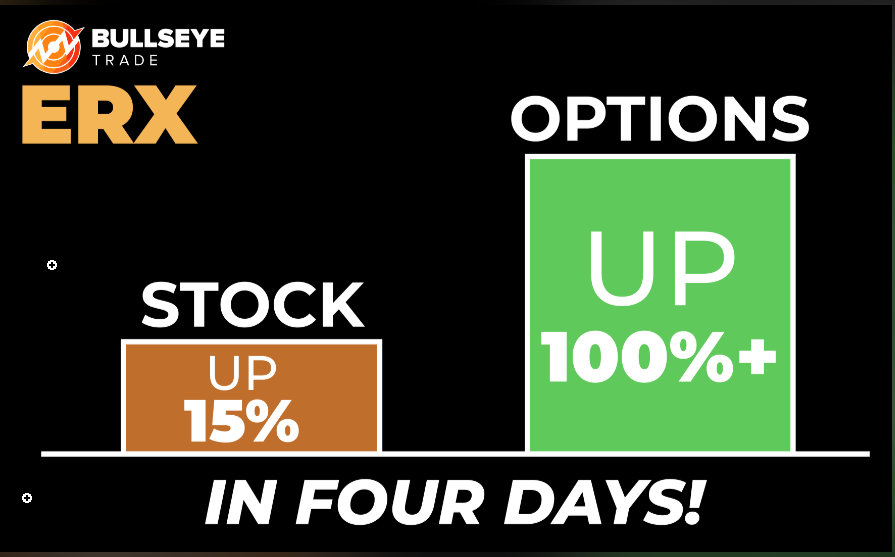 Energy i.e. Oil was showing relative strength and trending higher despite market weakness. I took a position expecting the trend to continue and that sector continued to  perform exceptionally well that week!
These are just a couple of great green trades, trust me I have plenty of red sometimes. But I can teach you how to think like a pro, and compete with the best of 'em!
Sign up Today While I'm Offering My Best Idea Generation service for just $7 for your First Month. All-in Trades like this don't come around often take up this chance now Sign Up Here!