Why do SOOOO many traders think they can pick tops and bottoms?
Sure, you're going to get lucky trading like this every once in a while…
But trust me when I tell you that this is not a strategy where the odds favor you being able to win with any consistency.
If I've told you once, I've told you 1000 times…
BIG Wall Street Traders and Banks are powerful enough to influence price action in an effort to accumulate shares at major turning points.
YOU, the retail trader, are at a MAJOR disadvantage if you try to play this game.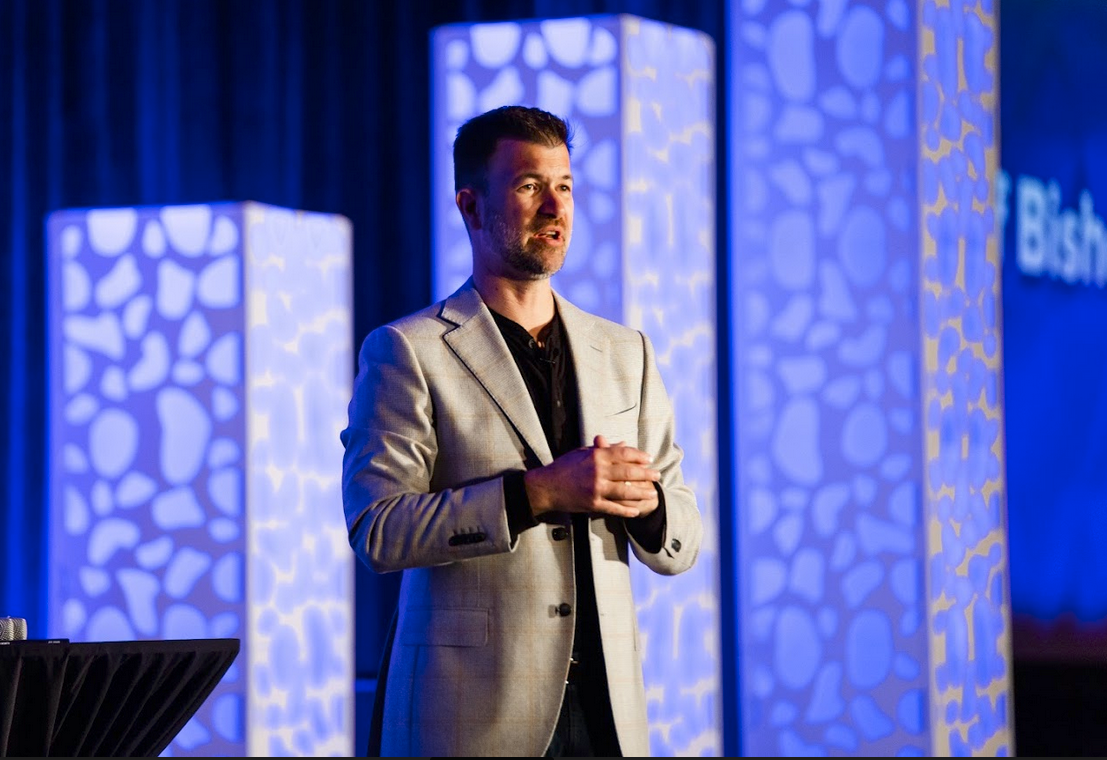 So why the heck wouldn't you just TRADE THE TREND?
"Don't fight the trend" is one of the most well known sayings in trading for a reason.
That's because, contrary to the dwindling number of academics who believe that price action is random, stock prices trend.
But to be successful as a trend trader, you've got to be able to identify setups where the trend has the potential to continue.
And if you're trading straight Put or Call options?
Well, then you need to be able to identify trends with the potential to ACCELERATE!

When buying straight Put or Call options, you have to fight Theta (time decay). 
This is one of just MANY concepts that I explain IN DETAIL as part of the educational content offered to members of my Bullseye Unlimited service.
What would be the ultimate compliment to this huge database of educational material focused on teaching you the intricacies of options trading?
How about actually providing 3 of my favorite trade ideas tailored to take advantage of all different types of market conditions, EACH DAY!!!
Folks, let me introduce you to Top Targets!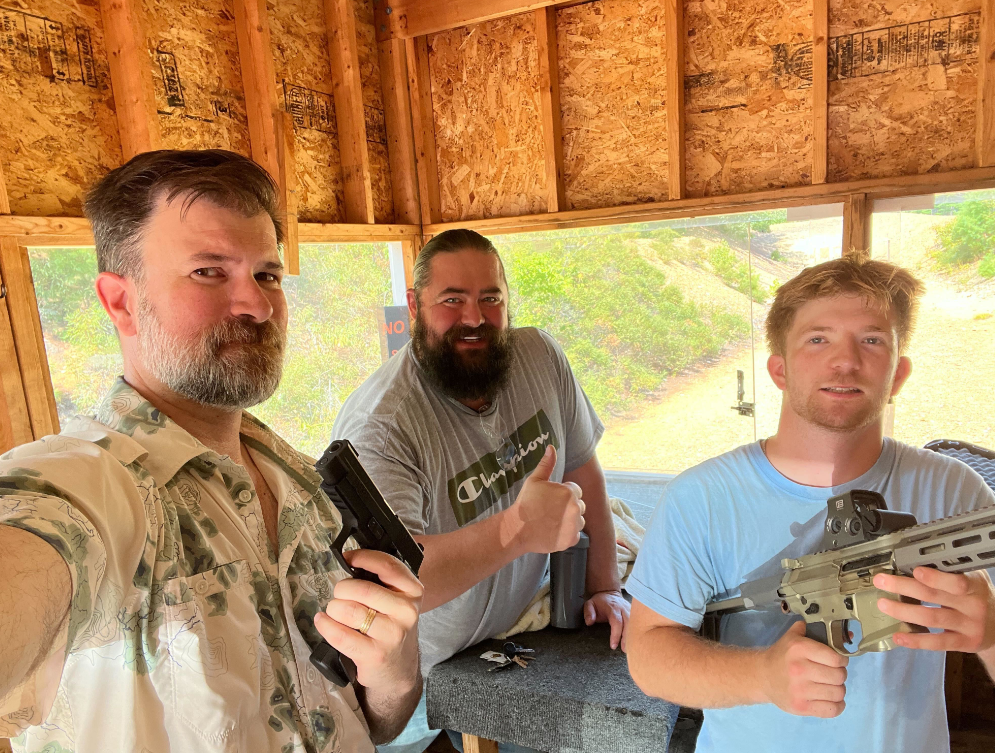 DKNG was one of the names on my Top Targets watchlist this Thursday.
Here's the actual alert:
My Trade Idea Details:
DKNG Oct 21 2022 $16 Puts near $1.20
Stop : Close above $18.60
Target : $14.50
These ideas are sent IMMEDIATELY via email and the RagingBull App, then they're discussed in the Shooting Gallery Live Trading Chat Room, where I set up my own real-money trades.
This chart tells you everything you need to know about what I saw to make me get bearish DKNG on Thursday: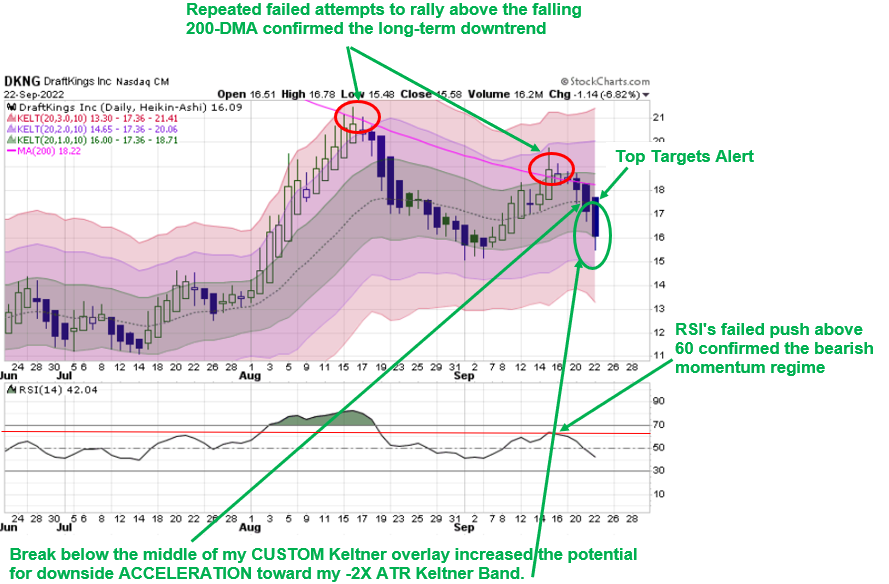 And here's what happened after: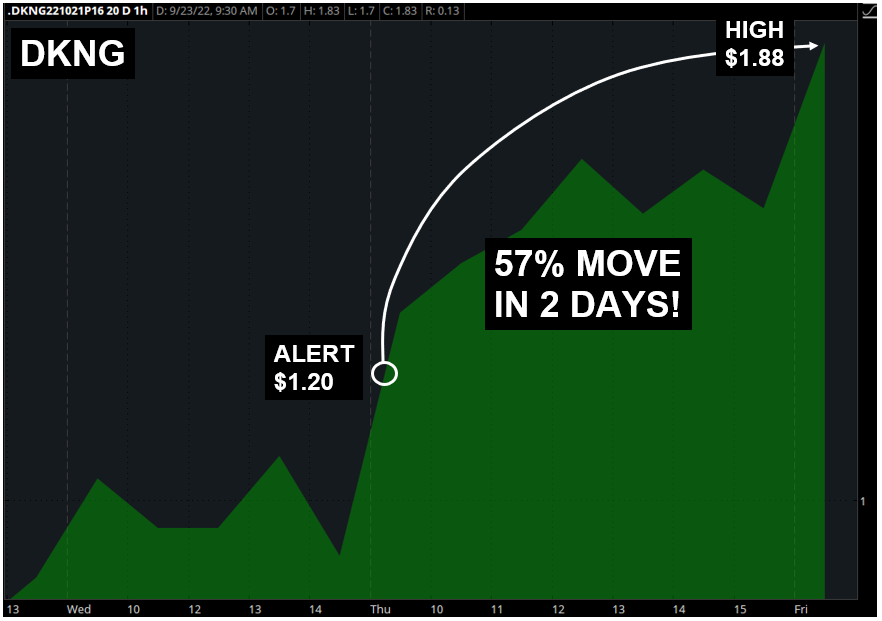 At the core of my idea generation process is the HUGELY popular High Octane Scanner that was producing these POTENTIAL trades as recently as Friday.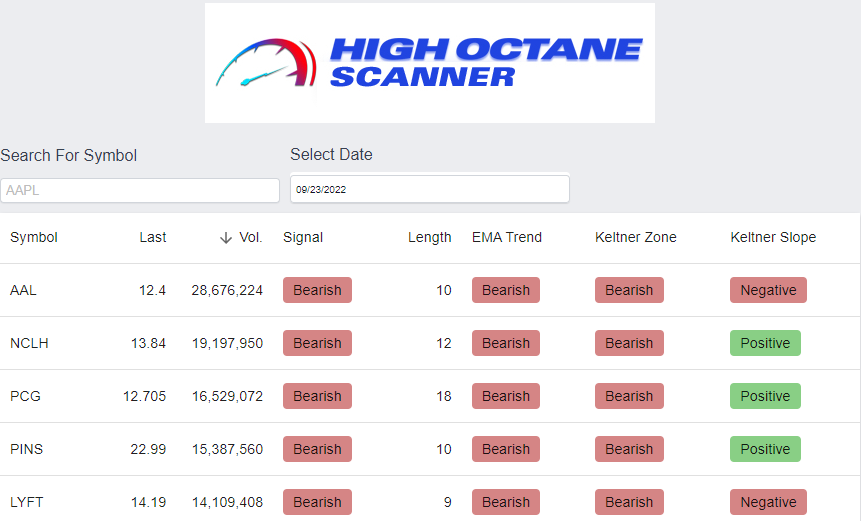 Now, I've got my eye on a couple of these stocks for Monday's trading, which I'll be discussing IN DETAIL in the Shooting Gallery LIVE Chat Room.
If you'd like to learn more about our payment plan before the market opens without you having my next trade idea in your hands on Monday, CALL OUR TEAM NOW: (800) 585-4488!
Or email: support@ragingbull.com
To YOUR Success!