No, that's not a typo, today I am indeed going to be going over a trade I had, on the SHORT side.
You see gang, the market and opportunity are constantly shifting, and sometimes It's necessary to go over to the dark side and place a short trade.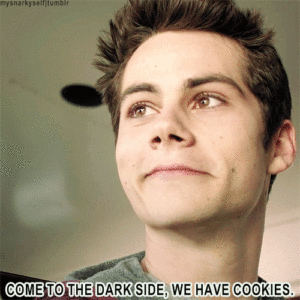 As you know, I don't go short often, however, when the opportunity presents itself I won't ever pass it up.
If this is a new concept to you, let me explain what I mean by going short.
If I short a stock, I am betting that it is going to go lower. Just like if I get long a stock, I am betting that it is going to go higher. 
So going short is simply the opposite of going long. 
When I short a stock, I sell shares I don't own, hoping to repurchase them at a cheaper price. That price difference will either represent a profit or a loss.
So why did I go short and not long?
Well, let's get into, gang.
Lixte Biotechnology (LIXT)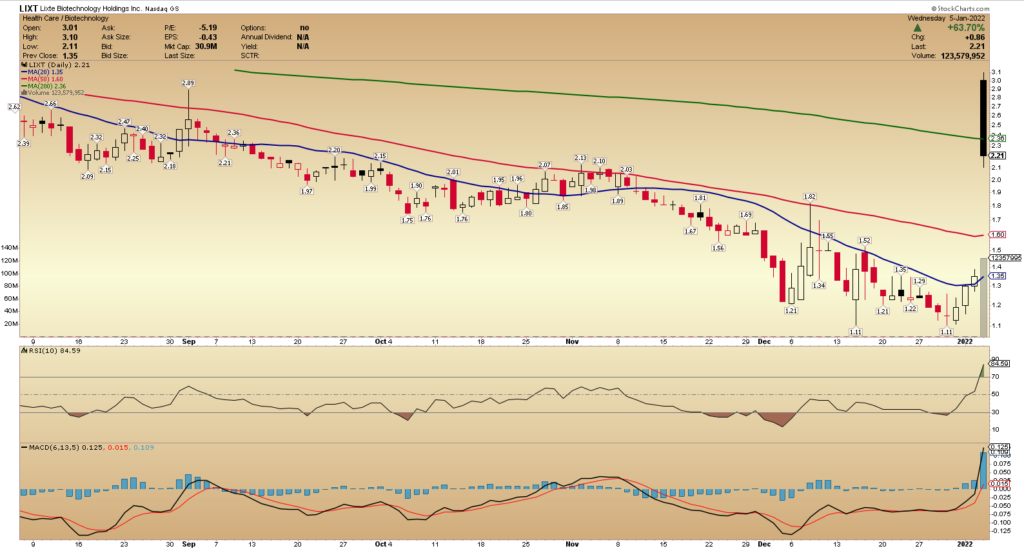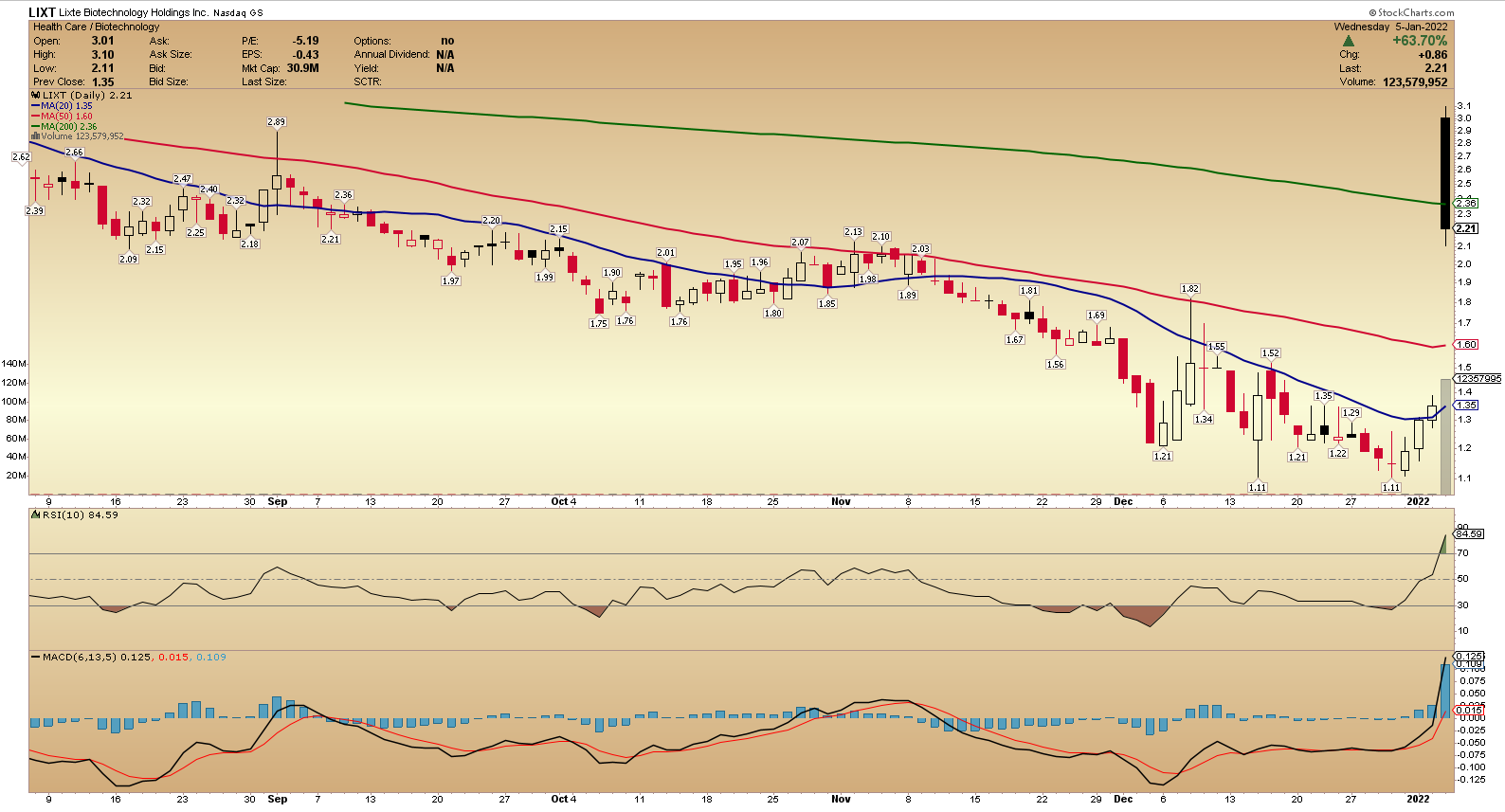 The company, according to Yahoo, operates as a drug discovery company that uses biomarker technology to identify enzyme targets related to severe common diseases and designs novel compounds to attack those targets.
Catalyst
Following fresh news, the stock gapped higher yesterday morning and traded up in the pre-market. 
LIXT announced that in preclinical studies its lead clinical compound, LB-100, a protein phosphatase (PP2A) inhibitor, was found to increase the responsiveness of diverse cancers to immunotherapy.
My Initial Thoughts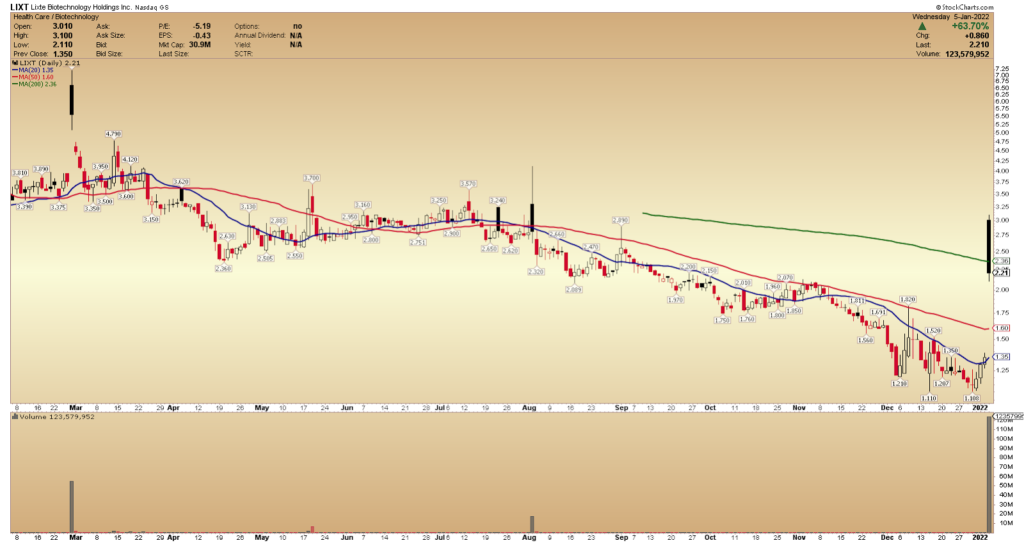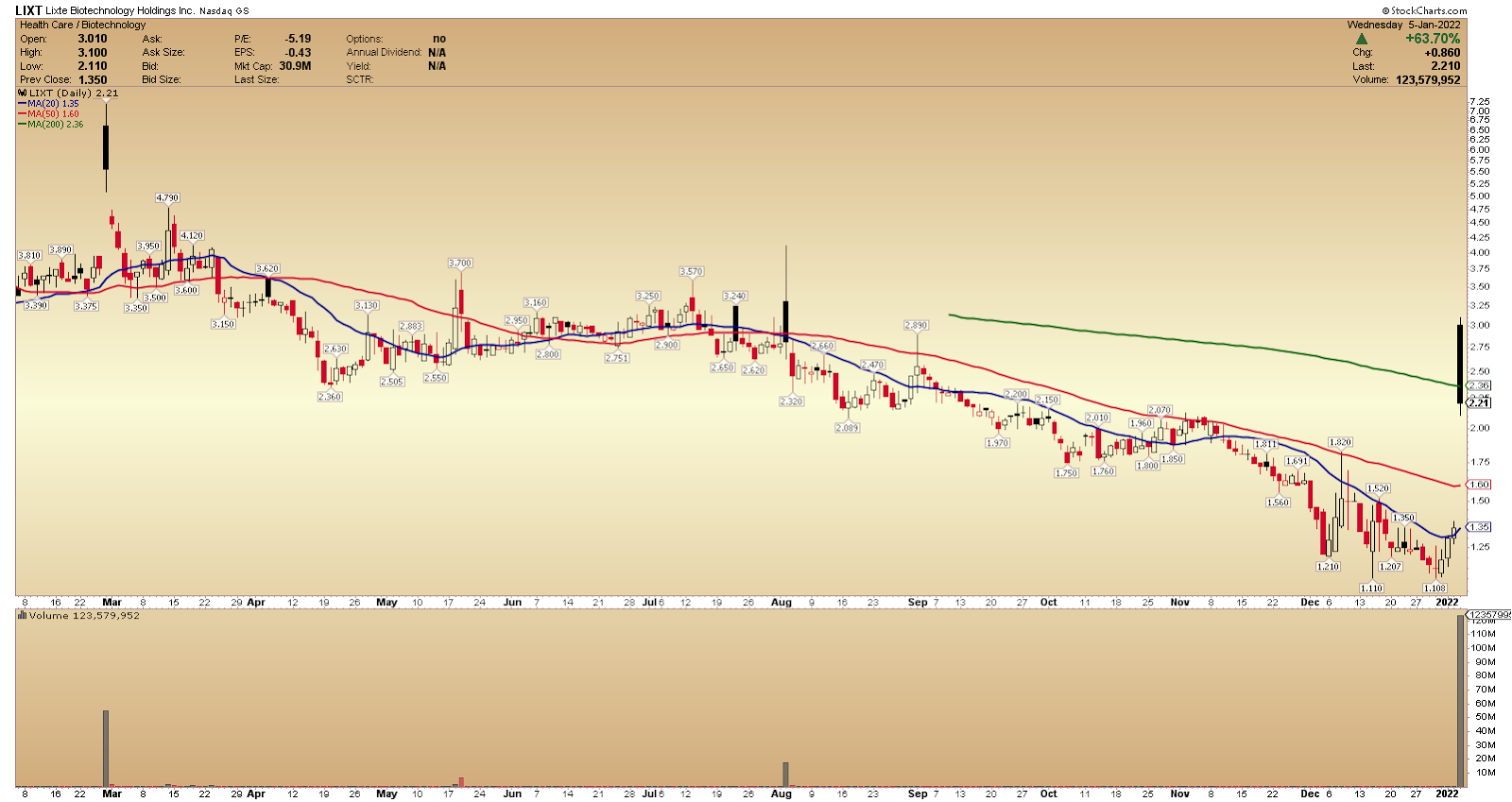 When I looked at the stock in the pre-market, I noticed that the stock has been in a long downtrend, trading light volume.
I also noticed that each time the stock broke out of the downtrend, it closed at the low. The pop has consistently failed.
With that in mind, I did some more digging.
On September 20, 2021, the company filed a Form 424B5 Prospectus. In other words, LIXT announced an offering.
LIXT entered into an At The Market Sales Agreement for up to $10m. This ultimately means that their sales agent can sell up to $10m worth of stock on the open market.
Not only did the daily chart make me lean towards the short side, but the filing also made me even more bearish.
The Trade
My exact plan, which I posted in the room before I took the trade: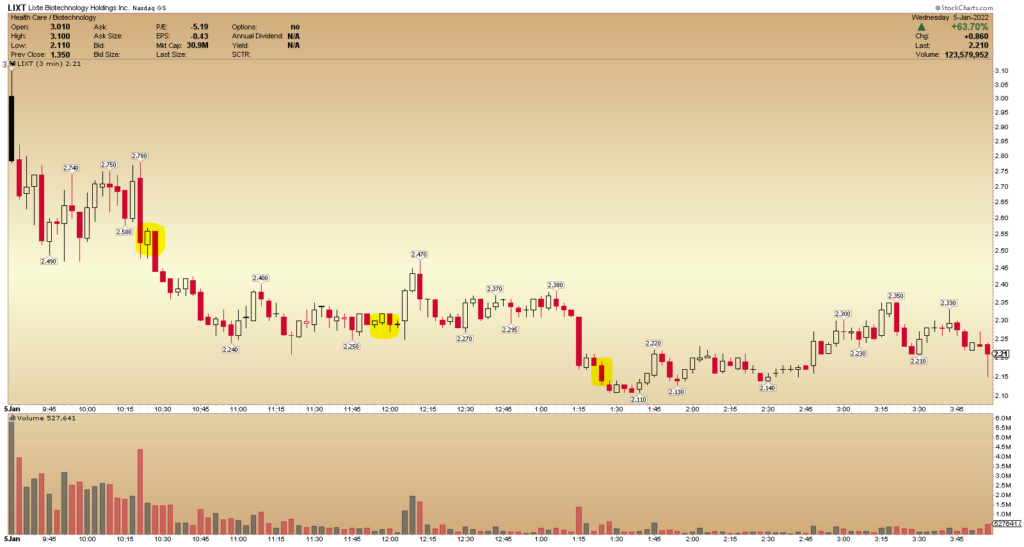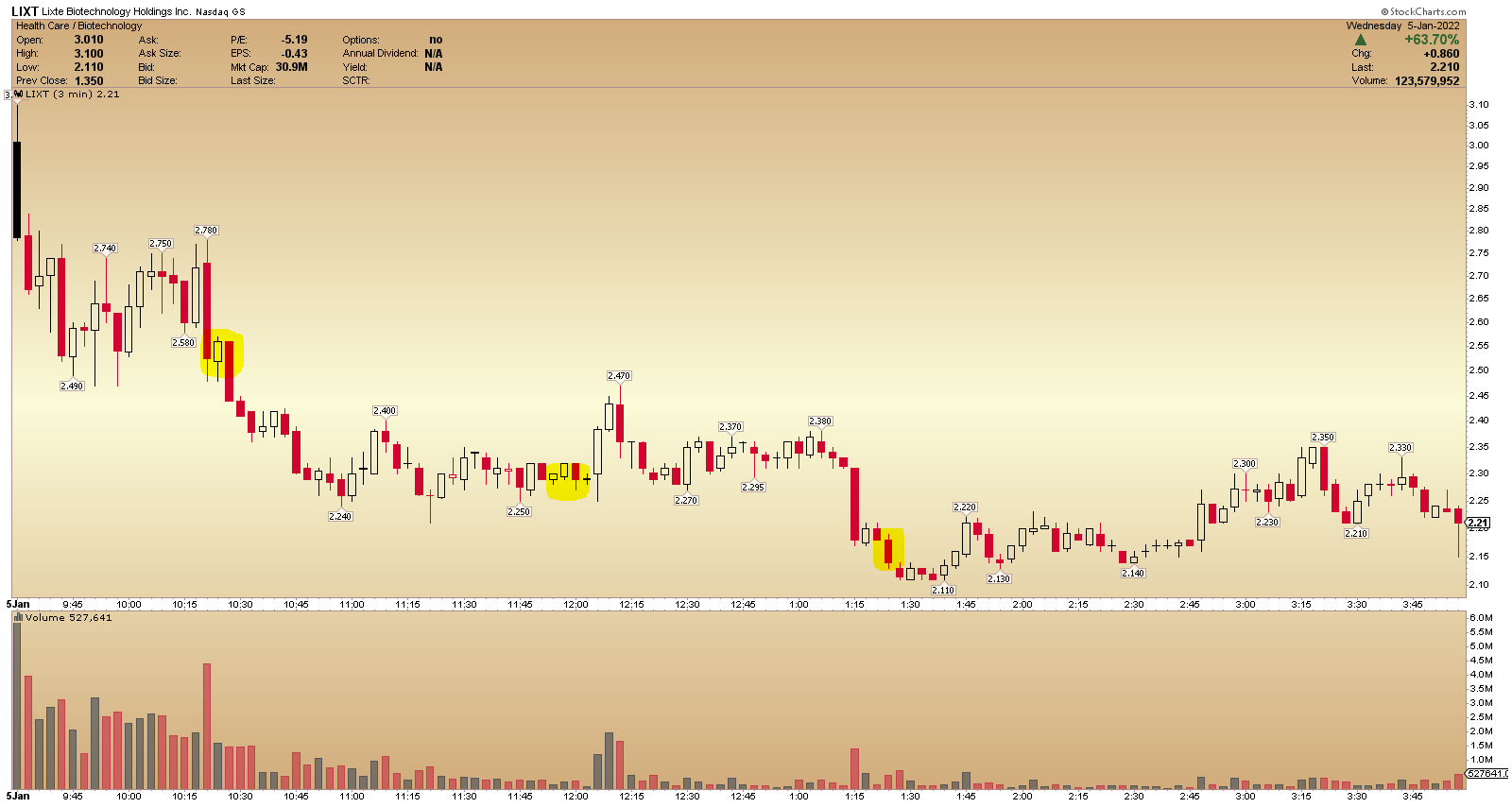 Alright, gang, with my above thought process in mind, let me show you exactly how I traded this.
In the morning, I got short in the stock and had an average entry price of $2.50 (see first highlighted area).
As the stock traded lower, approaching the afternoon, and the volume dried up, I covered ⅔ of my short position at $2.29.
When the stock broke down in the afternoon, I sold the last ⅓ of my position and closed the trade at $2.19.
I don't often go short, but I make sure it counts when I do!