We're two days into the new year, and so far, I love what I see in this market.
Not only in the market, but I also love the contribution and great vibes of my members in the chatroom.
Shoutout to my moderators in the chatroom as well, who have been on fire lately! Let's keep up the good work, gang! 
Gang, sometimes a particular stock just has my number on the day.
Sometimes I can be prepared and correct but still miss the trade.
As I touched on yesterday, I like to wait for a solid entry point and confirmation before getting into a position.
Two days ago, this happened.
I planned to enter a position. However, the price did not pull back to my desired entry point.
Fast forward to the end of the day and the after-hours, and the stock was up almost well over 100% on the day.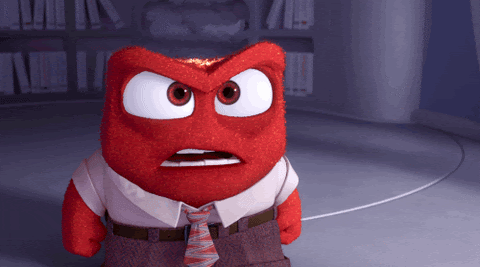 Of course, I am talking about GNPX.
Genprex (GNPX)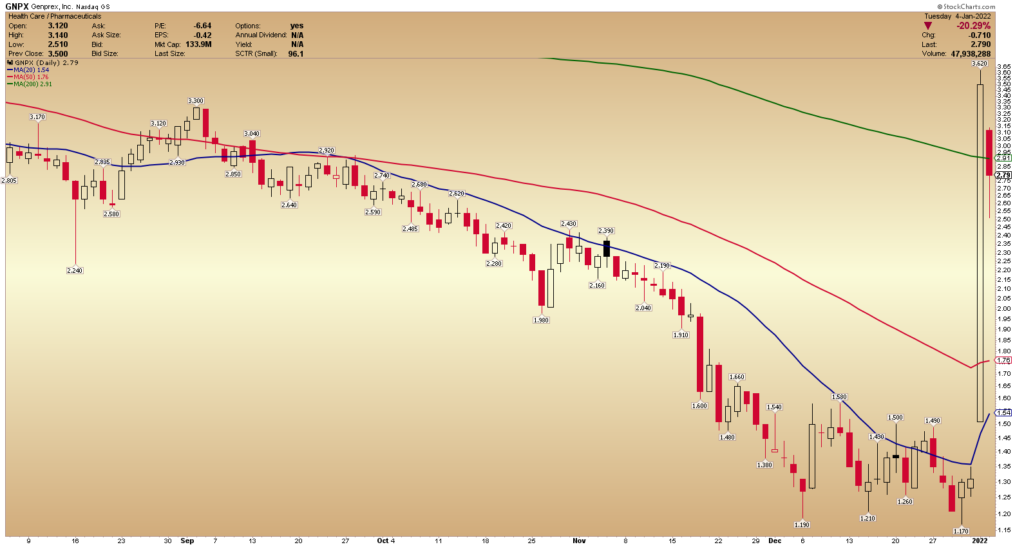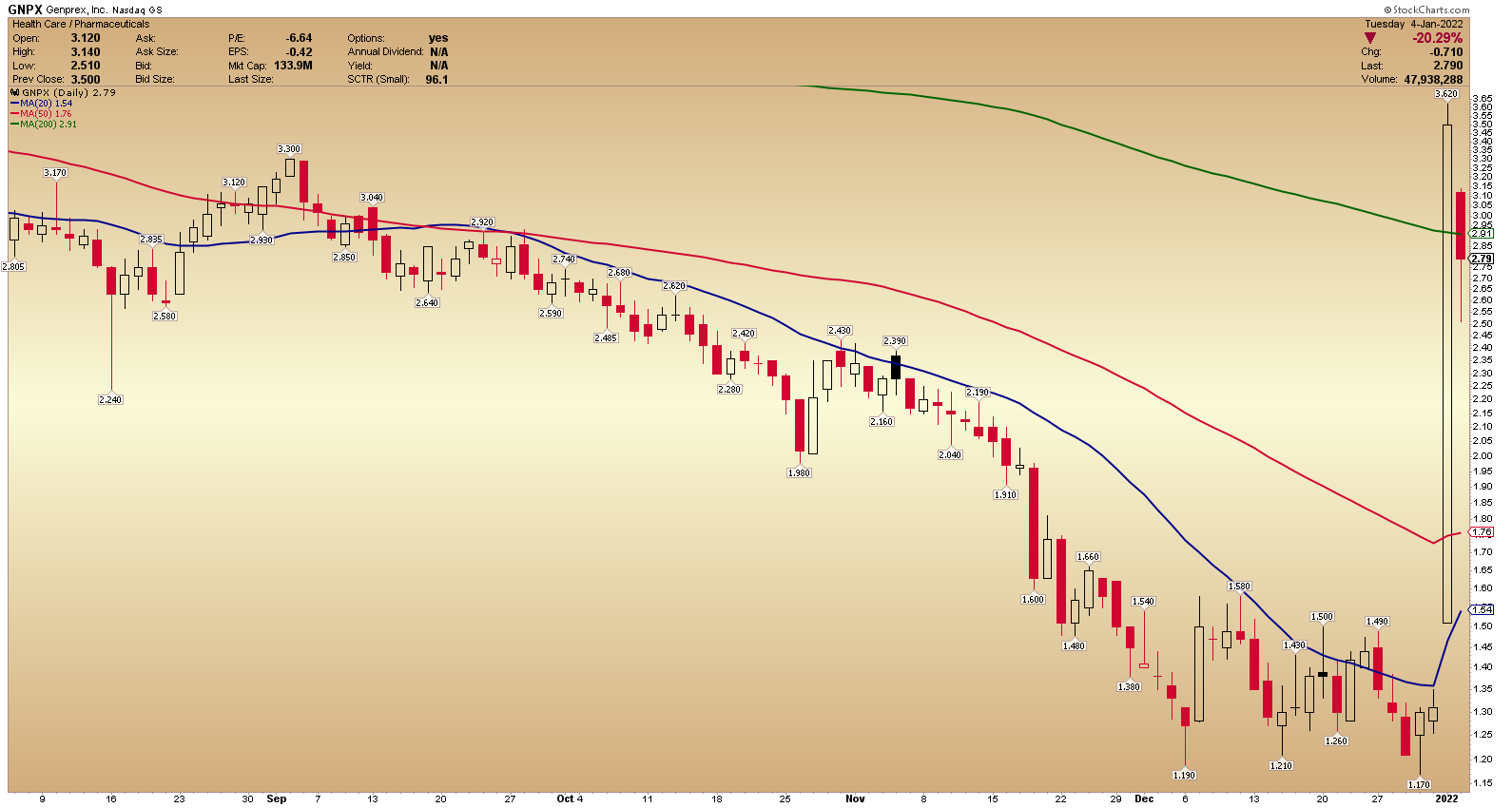 What is GNPX?
According to Yahoo, GNPX is a clinical-stage gene therapy company that focuses on developing therapies for patients with cancer and diabetes.
The Catalyst
Two days ago, the stock more than doubled and traded significant volume.
There was news behind this move, however.
On Monday, GNPX announced that its Reqorsa Immunogene Therapy was granted Fast Track Designation (FTD) by the U.S. Food and Drug Administration.
Key Stats
Market Cap: 132.47M
Float: 45.14M
Short Interest: 4.83%
GNPX was a stock that I had spoken about all morning in the chatroom on Monday.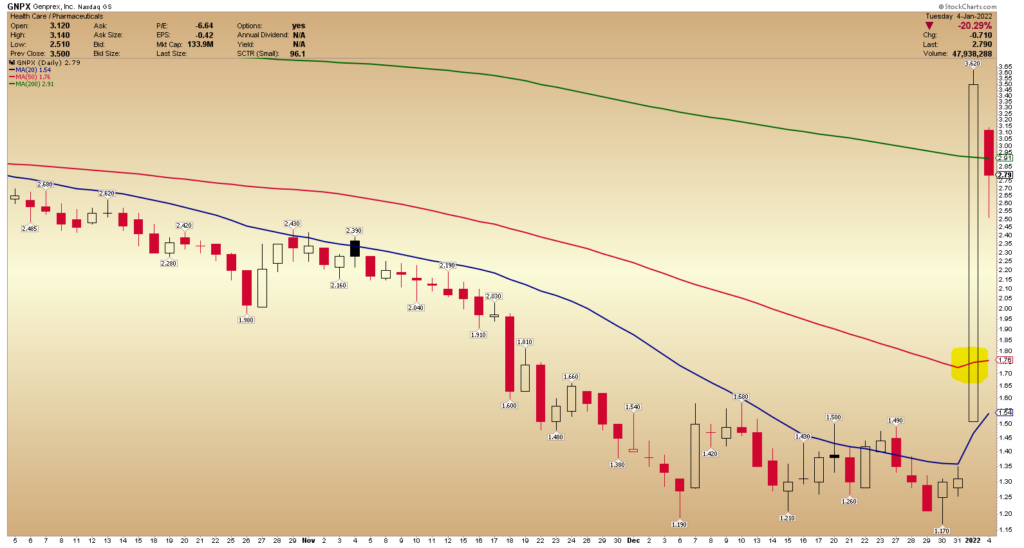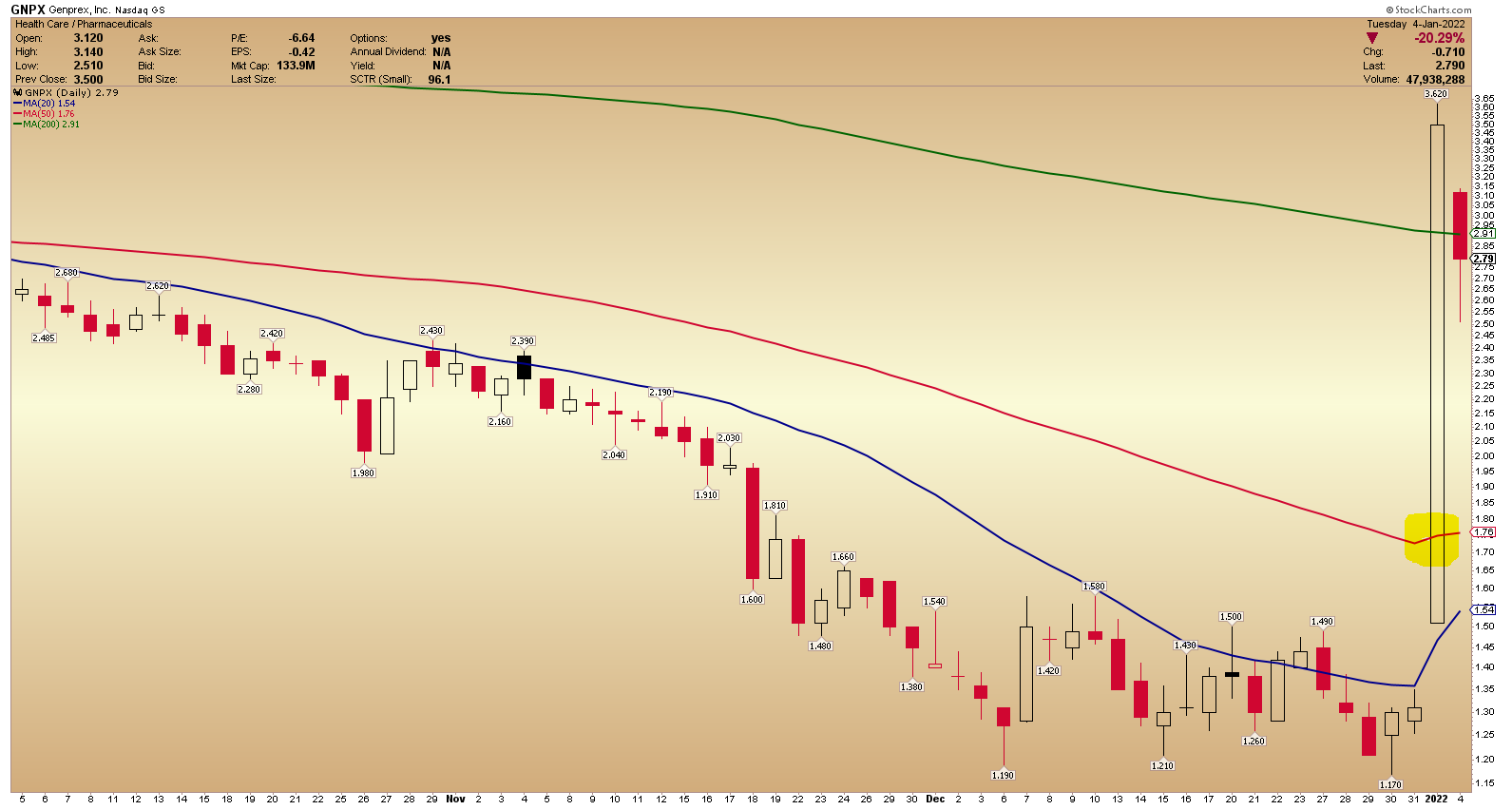 As I mentioned that morning, I was looking at the break of the 50d MA in the $1.70s for a potential move higher.
My exact plan, from my Mid Day Watchlist, was the following:
"I am watching for a possible pullback and hold of $1.90 area for entry with a sell target of $2.20s to $2.40 area previous highs and a stop around $1.70".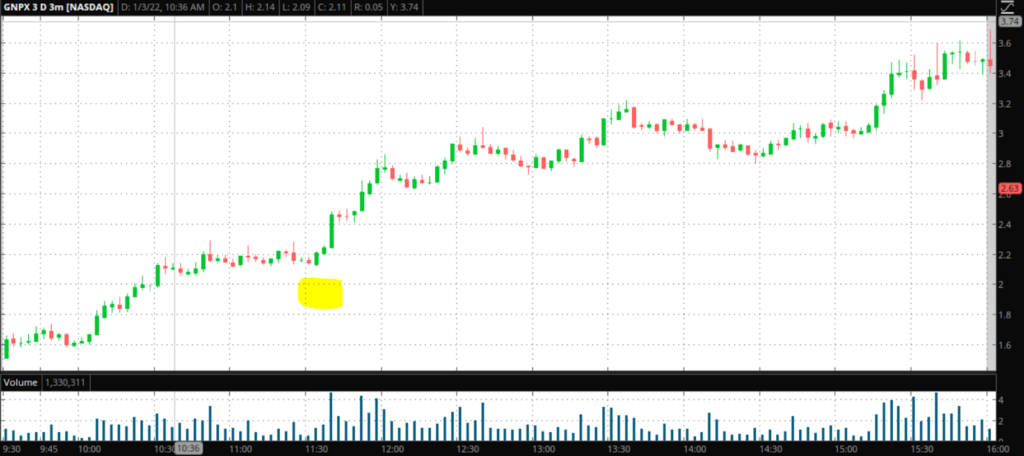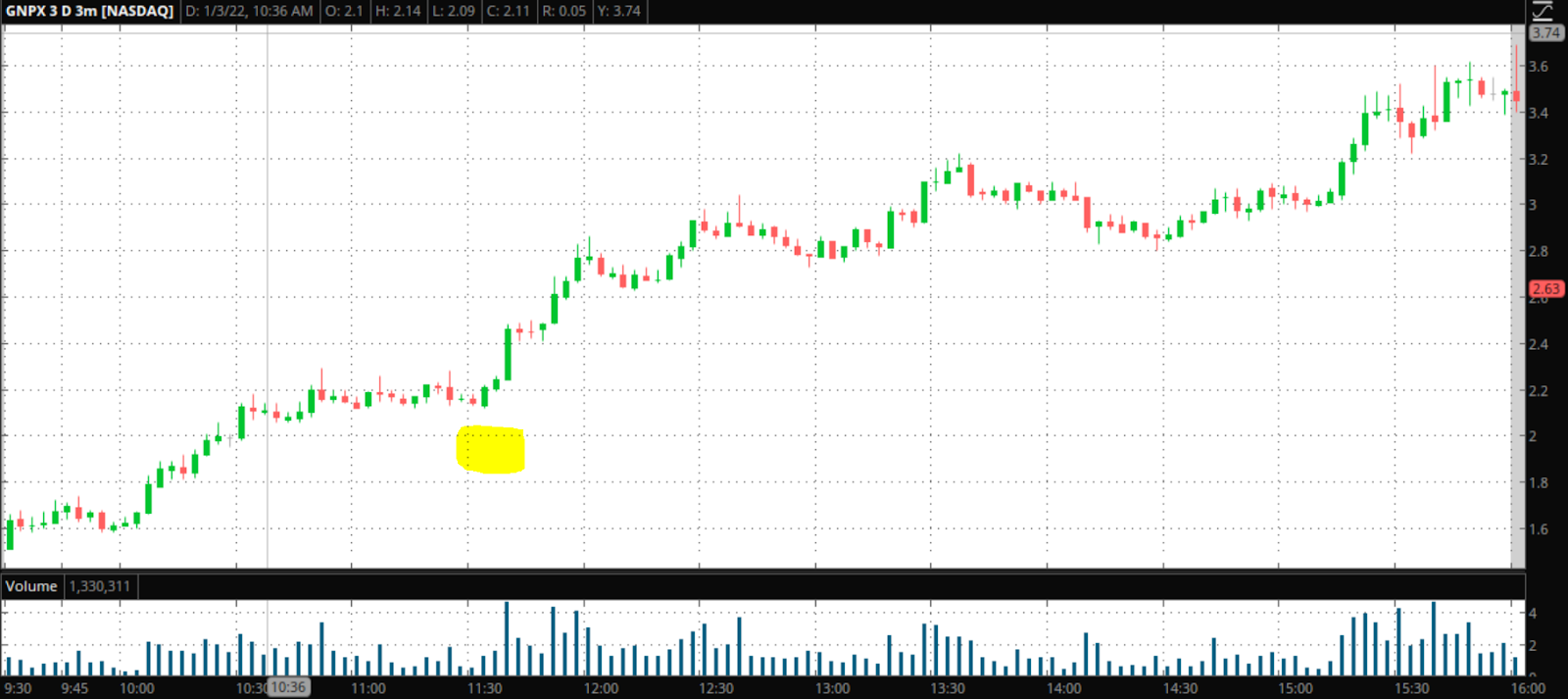 The highlighted zone represents the area I was looking for the stock to pull back and put in a higher low.
That is the area I was targeting for a possible entry.
I liked how the stock was trading and holding above the 50d MA breakout zone and consistently trading large volume.
As it sometimes goes, gang, the stock did not pull back to my entry zone. Instead, the stock broke higher and never looked back.
It traded to my profit target levels and higher. However, it never gave me the opportunity I was looking for to enter the position.
The Bottom Line
Sometimes a stock just goes without me, without providing a substantial risk: reward entry opportunity.
As a trader, I have to be ok with not catching them all because that's just how it goes in this game.
The key takeaway is that I always do my best to stick to my plan, which keeps me out of trouble!
The stock faded off in the pre-market and closed the day down 20.29% yesterday. 
So, by missing that trade and sticking to my plan, I might have avoided a potentially losing trade if I had chosen to swing the position overnight, based on the solid close on day one of the move.