You'd often hear me talk about confirmations… 
And then I never tell you exactly what they are or how to find them.
The problem with teaching these – they truly are individual for every stock and trade. 
I know this may sound like dark sorcery, but the truth is, as you're watching a stock, you may start noticing something it does or doesn't do. 
One good way to spot a long side confirmation is to see a stock not fail where it should've failed. 
This is exactly what occurred in SGOCO Group (SGOC), so for the sake of a clear confirmation lesson, let me walk you through the setup…
Here's one bet I'm willing to make – SGOC is a stock you likely never heard of until yesterday:

It had a failed pop back in January and has lived a pretty obscure life since…
Although, it does need to be noted that it's held pretty well since that pop and actually grinded higher – if any of you have been watching or accumulating, kudos to your attentiveness. 
Coming into today, the name had a market cap of about $250M and a float of ~30M shares – not ideal, but not bad either. 
But the past few days, was when it really started raising some eyebrows:
The stock had a pop on volume on Monday, but failed to hold any gains.
Following a dip lower, the name had some peculiar action just yesterday: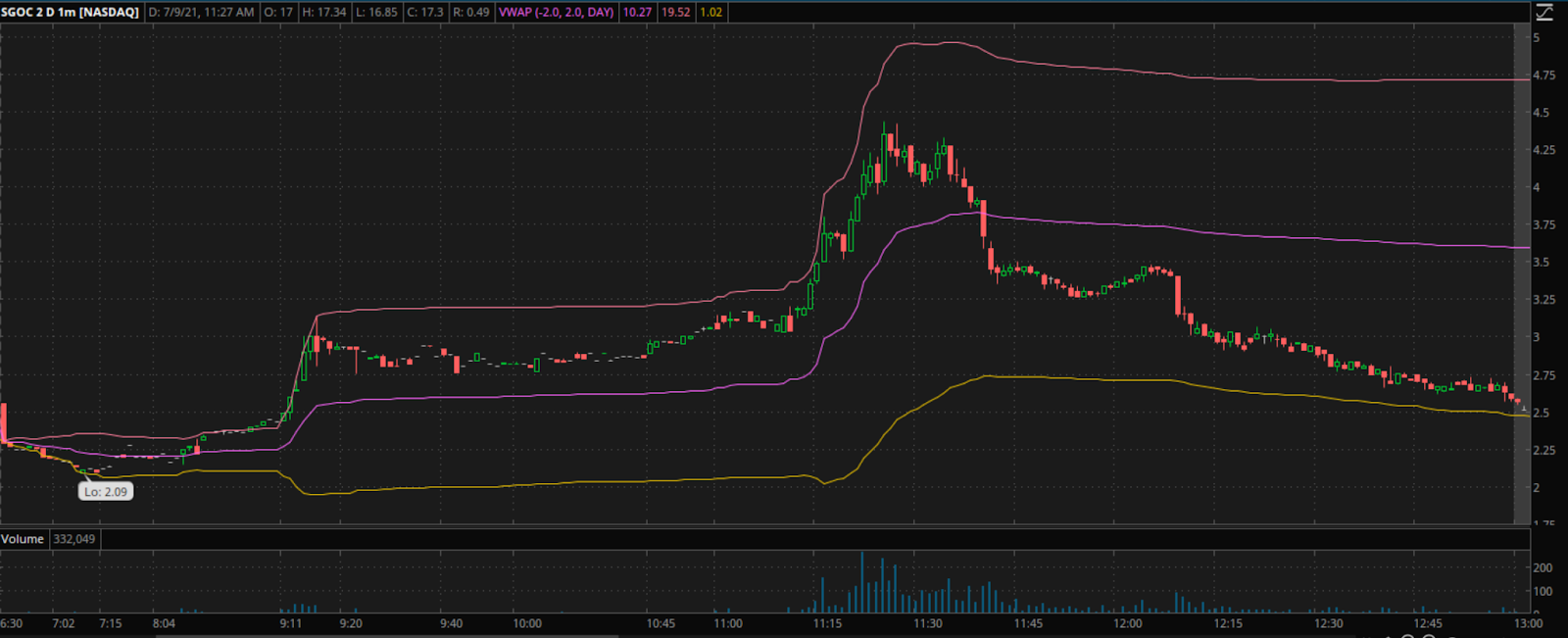 That's not a bad attempt at a run up!
Despite an eventual fail, the stock sure got some traders interested last night, including those on the short side. 
Long Setup
Today, SGOC ran higher right out of the gate:

But, by lunchtime it surely looked more or less done…
It tried higher 3 times but always failed, and eventually slid below VWAP. 
Especially looking at yesterday's action, one would likely think the up move is over – it looks quite ready to break lower and go back to where it came from. 
And this is exactly the moment I'm talking about – a seemingly weak name, with multiple fails, gradually slides lower, where it belongs… until it doesn't!
Out of nowhere, the spot where it should've failed… resolves higher!
It then gives you some more confirmation: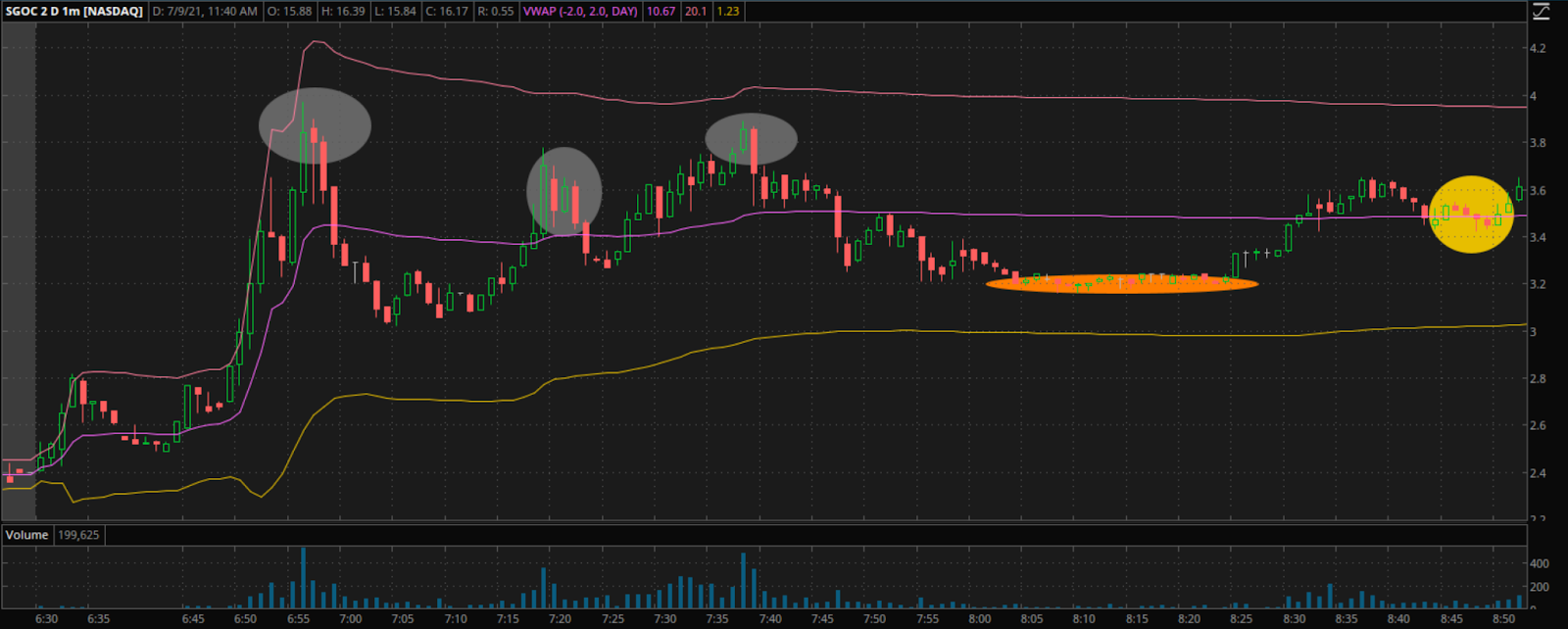 Following a push higher, the stock doesn't fail and keeps holding VWAP cleanly. 
I'd also argue that the area marked in yellow is the best place to enter: you have a clean and tight risk to $3.2 – the place where it failed to fail.
And if it breaks higher past $4 – it's a breakout above strong resistance level, a great setup in and of itself. 
I sure hope you entered there and really wish I did…

Not the shabbiest of up moves, eh?
I hope this gives you a better idea of what I mean when I say confirmation. 
Again, there's no sure thing, no scientific method to define it. 
But if you can spot a stock doing something it shouldn't be – you better keep it on watch, I'm sure of that!