What's the reason you wake up and trade each day? 
Having a reason to get up and get after it helps keep me focused on the task at hand and often helps me from taking monster losses.
Each day, I tell myself, I want to keep as much money as I can to help my family! (Yes, it's true, we got another puppy!)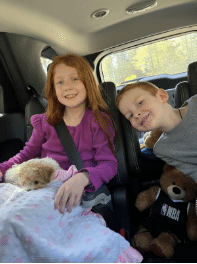 I feel attaching a real emotion to a trade, like the love of family, can help keep me focused and not treat my trades like it's some fun money or monopoly money.
Most people like me who trade the SPY will monitor the VIX or fear index when looking to buy calls or puts.
Next time you make a trade, consider adding something special to it, maybe like the desire to build up some funds for something fun for yourself, or your family. It might help you stay on task!
By the way, if you're looking for one of my favorite books, check here. I just loved reading Toni Turner books.
Hope this helps and let me know if emotional trading is something you struggle with next time you're in the Market Navigator chat room and I'll do my best to share more tips and tricks I've used over the years.