The market has been down in the dumps over the last couple of weeks. Day after day, stocks are getting smashed, and the volatility is through the Roof! 
But there is one sector of the market that can still heat up, and that's Penny Stocks. 
That's because penny stocks might often trade independently to the overall market. Jeff Williams is Raging Bull's expert Penny Stock Trader, and he called out some wild moves for his Trading Floor members last week despite the market weakness. He has a LIVE event with Jason Bond, another one of our Penny Pro's tomorrow and you don't want to miss this one.
On Thursday, there was Red all across the markets, with the SPY closing down 3.57% and QQQ closing the day down 4.97%. But in this sea of red, Jeff Williams Identified a stock, that went up over 10% in just a few hours.
Here's Jeff's reasoning for the trade and how it played out:
 click here, to join the LIVE event tomorrow night with the Penny Pro's!
Better Therapeutics, Inc. (BTTX)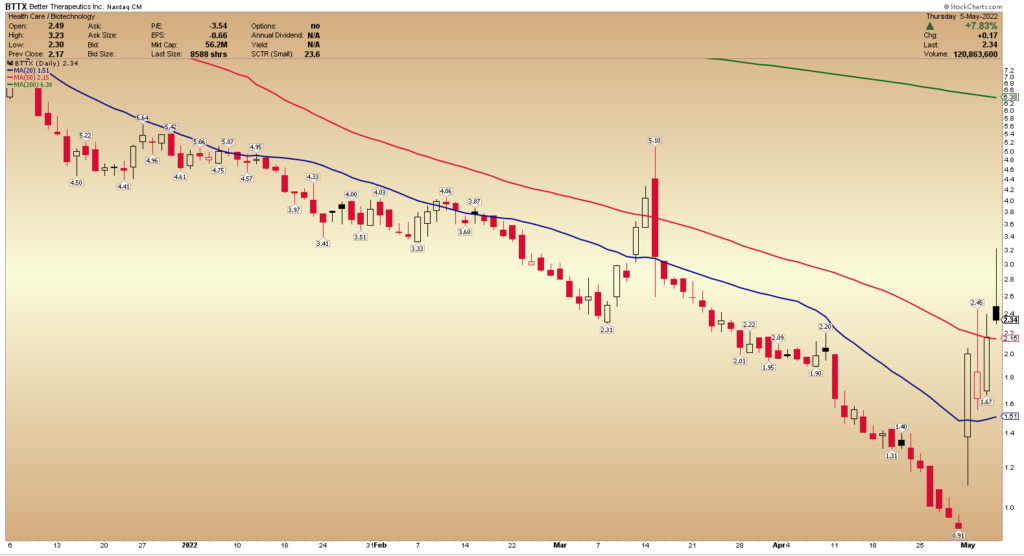 I noticed the stock moving higher and holding above previous resistance levels yesterday morning. It is an excellent example of how penny stocks can move in a down market.
All the while, the overall market was crashing.
I alerted my members to the idea and said the following yesterday morning in my Trading Floor Watchlist:
Here's what happened next: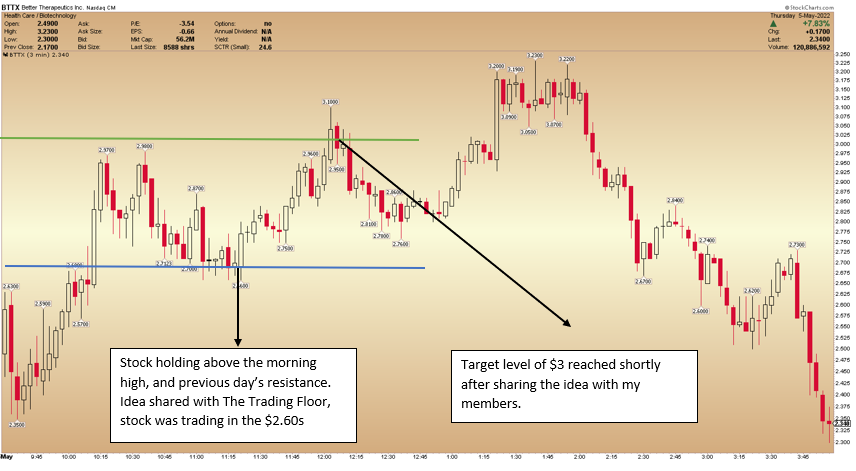 Shortly after I shared the idea and thought process with my members, the stock did exactly what I thought.
What's important to review and note is THE WHY:
The stock held above the morning high and the previous day's resistance.

It made a higher low.

It had relative strength all morning versus the overall market and sector, indicating that it might experience further momentum.

VWAP held, as I mentioned in my watch list, and acted as support.
Unfortunately, I was unable to make the trade as I outlined in my watch list. 
However, I am excited that I was able to identify this opportunity and share it with my members!
Tomorrow, Jason Bond and Jeff Williams will be at a LIVE event discussing what's been working for them, how they are navigating the markets, and where they think the markets are headed. So click here, and add it to your calendar, and find out how the Pro's are trading Penny stocks in a down market!
This is one you don't want to miss!