Did you know that if you chase call options in stocks that are trading far above important moving averages, Theta can often go against you in the early going?
And why does this commonly occur?
Because stocks often revert to the mean before moving higher again.
I am about to show you how a combination of events in TSLA shares caught a lot of retail traders just like you off guard.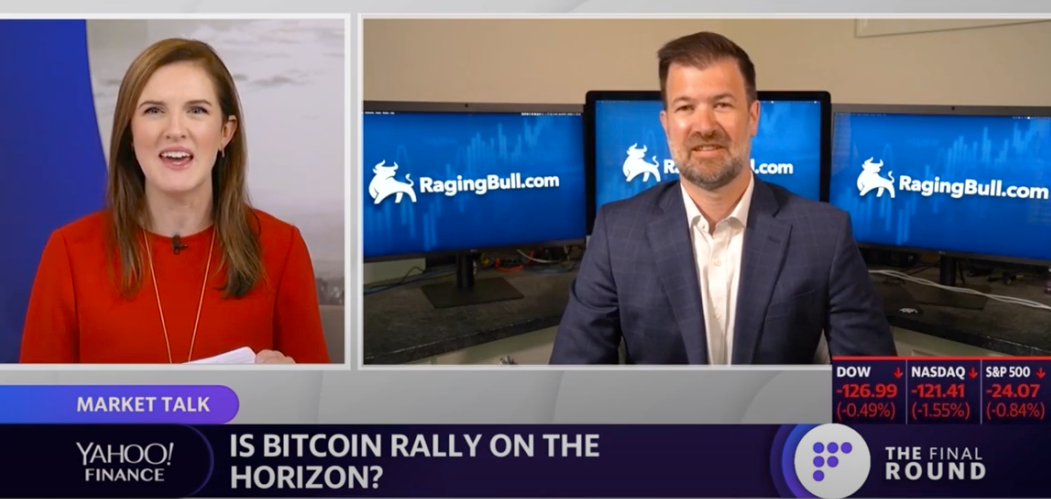 Over my 20+ year career as a trader and educator, I can't tell you how many times I've heard my students say that the ONE THING they need to learn is how NOT to rush into a trade.
Folks – trading is 90% knowing how to manage your emotions, and that's why so many traders without the proper training fail.
My Bullseye Unlimited members know that when I deliver my BEST trade ideas to them each and every trading day, these ideas are based on a sound method of waiting for the right price levels.
And when they're not able to attend my LIVE trading sessions, EVERYTHING that is key to understanding how options and markets work is right at their fingertips in my EXCLUSIVE Stock Options Explained library.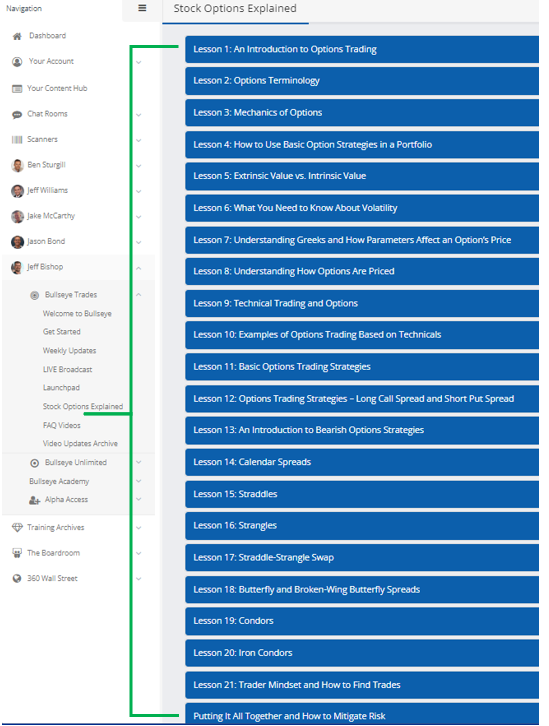 If you haven't heard, Elon Musk dumped a WHOLE LOT of shares on retail traders earlier this month.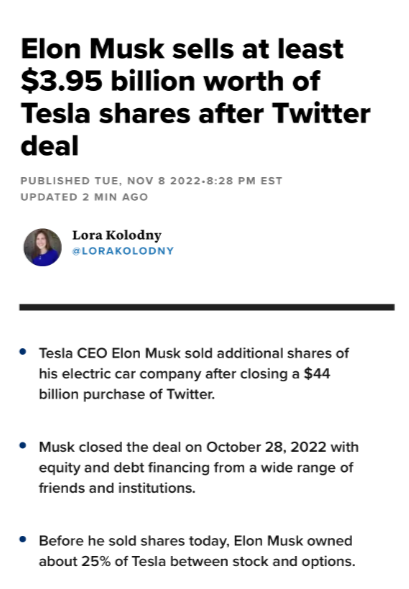 As this next chart shows, the sequence of events surrounding the closing of the TWTR deal probably caught two types of traders off guard:
Those that chase breakouts

Those who try to time bottoms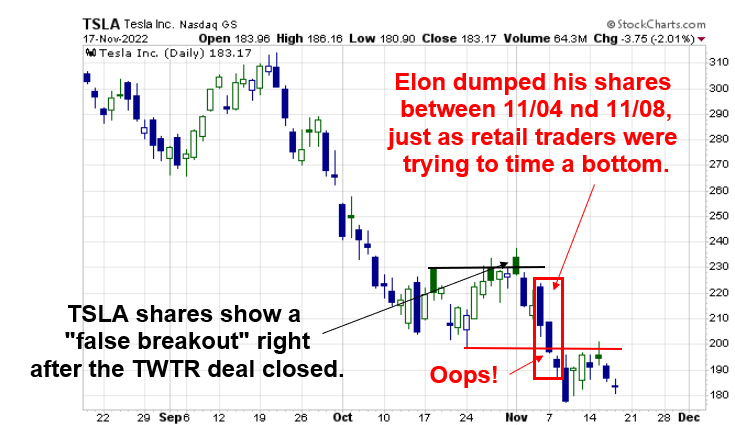 But I use a CUSTOM chart overlay to help me understand when a stock that I want to buy is showing strength.
And as this next chart reveals, that was never the case with TSLA during the period we're discussing.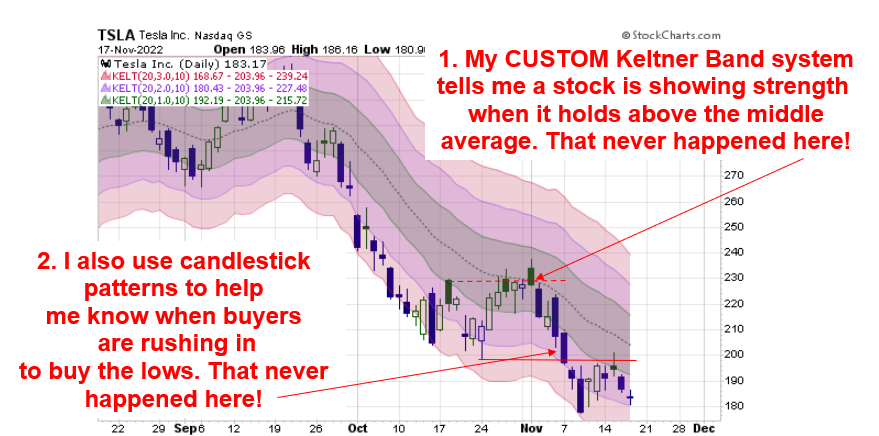 As the chart also shows, my knowledge of candlestick charting steered me from ever thinking that buyers were rushing in to buy the lows.
RagingBull's long-time customer support representative, DREW is standing by if you have any questions. 
Just Dial 443-218-2831 and he'll be ready to take your call.
Don't wait too long, however, because my next BEST trading idea drops before the market opens tomorrow morning!
To YOUR Success!