On Tuesday (well, Monday for Bullseye members), I told you I was bullish on the gold miners. 
I broke down all of the reasons that I thought gold was going higher. If you missed it, you can read all about it here (but you should really pay attention to my ideas when I put them out!)

Now, what I didn't tell you was how I was trading it. 
That's reserved for my thousands and thousands of subscribers, who get my highest-conviction trade idea every Monday morning in Bullseye Trades (psst… you too can get these great ideas each week before the market opens for less than $100 by using this link) 
Here's what happened to my gold trade this week: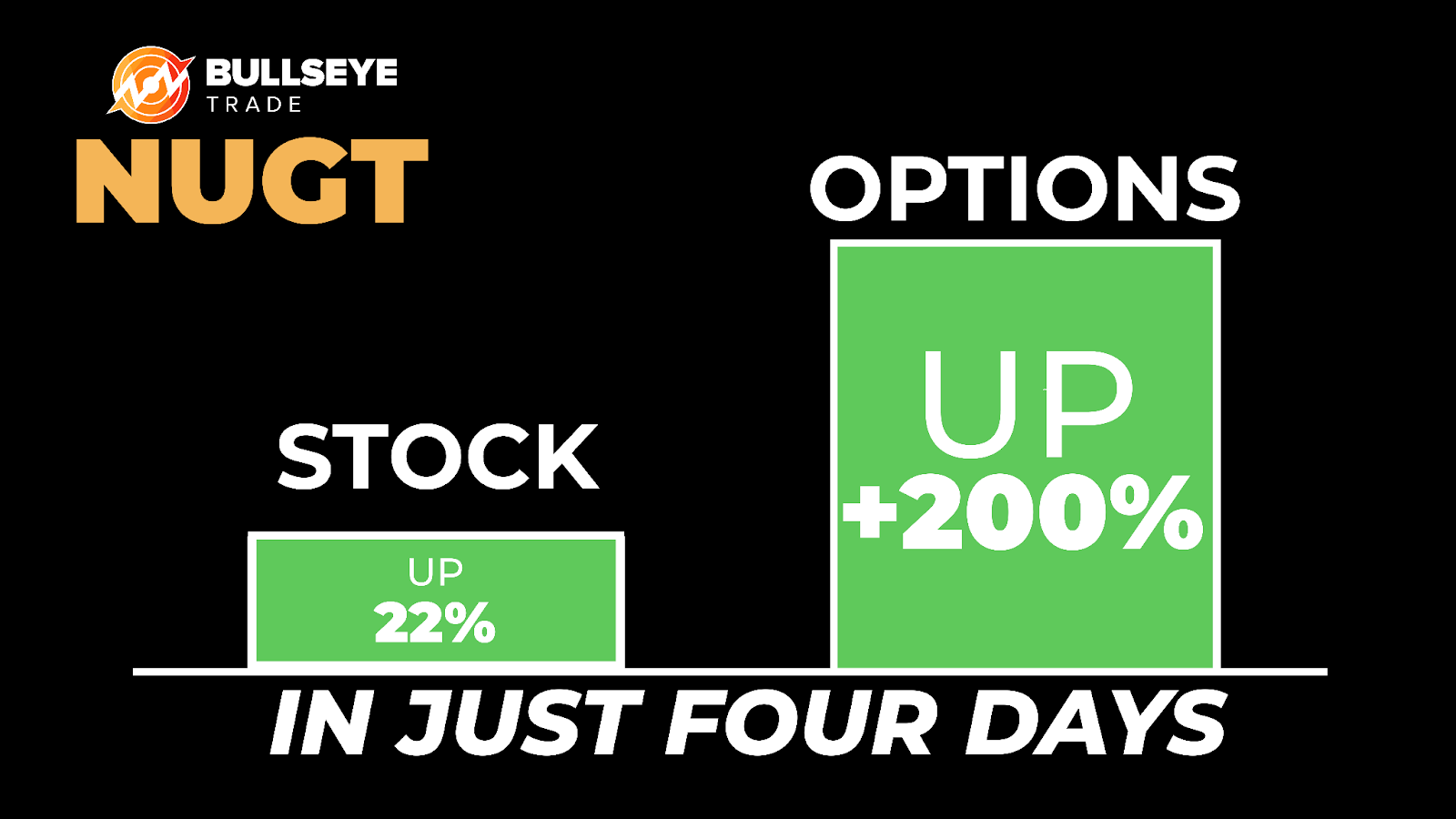 Here's how I traded it:

I made two trades on these contracts, put in about $9600 in total capital (all trades sent out to my members BEFORE I ever trade them) and then sold these for well over $9000 in profit just a few days later.
Not a bad week at all for old "El Jefe" here!
I hope your week went well also.
Now, they don't all work this well of course, but I come into every trade idea with a plan, a detailed plan with sound reasoning for why I think a particular stock out of thousands can move in a certain direction. And my goal is to teach you to be able to do the same thing yourself. 
Here's what what one of my many thousands of subscribers wrote me:

That's what I do this for!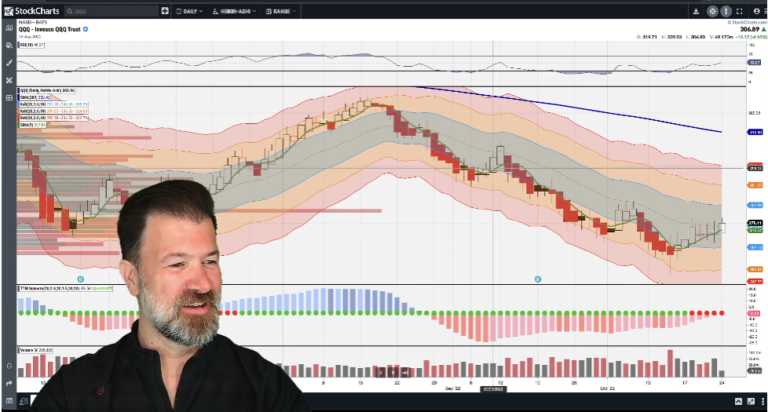 (you can watch a recap of this trade right here)
Here was the reasoning for my trade in gold sent to subscribers on Monday morning:

The miners made a significant bottom over the last 3 months.  They are just now breaking out above the recent range and closing in on the 200-day moving average.
Most trades completely gave up on gold and commodities in general over the summer. These stocks are up quite a bit already from those lows, but I still think they have room to go.
If I am wrong, I am looking at a close below $30 (which has been recent support) as a stop loss on the trade.
If things go my way, I think NUGT has range to $38, then near $42 (the 200-day moving average) as the two targets I will focus on to the upside. 
Hopefully, interest rates will continue to drop and the US Dollar will slide.  Those will both give a boost to the trade.
I also gave the exact options contract I bought with targets and exit. 
My Trade Details:
NUGT Dec 16 2022 $32 Call near $2.80
Stop: Close below $30
Target 1: $38
Target 2: $42
Can this get any easier?  Members even received an alert before I got out!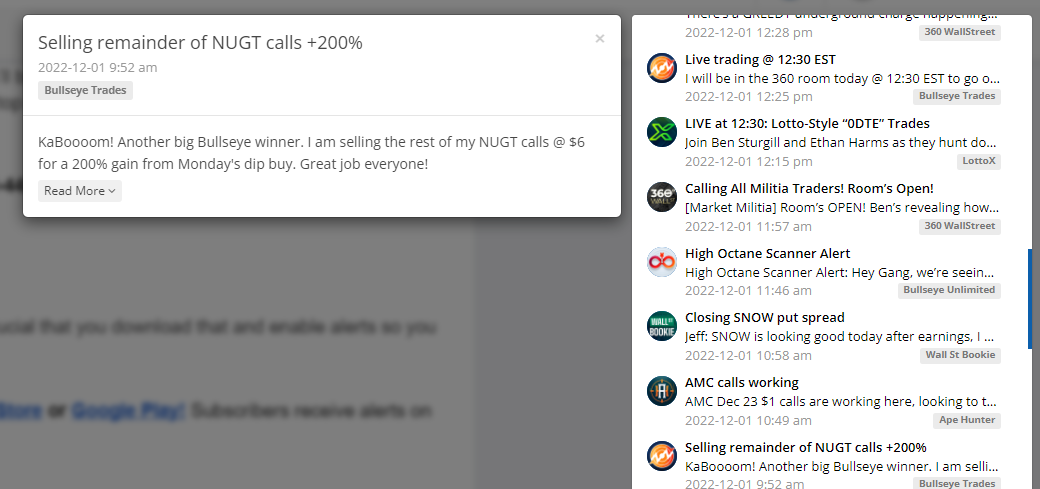 Now, my next trade Idea is being sent out on Monday morning as usual, and I don't want you to miss out. I've already got my target in the crosshairs, and I can't wait to break it down for you.
I have made this as ridcicuosly easy as possible.
It won't even cost you $100 and I am offering a full, 30-day money back guarantee.
What do you really have to lose here other than missing more great trade ideas?
>> Get my next Bullseye trade Monday morning! <<