I think the market is going lower. Inflation is soaring, companies are giving terrible guidance, advertising spend is getting cut, and despite what President Biden tells you, things are not looking great out there! If you want my BEST short Idea join Bullseye Trades. If you want my Second Best short Idea join Bullseye Unlimited. I'll give you my 3rd favorite short Idea right here, right now at 0 cost.
This Founder's offer is closing today and this is your last chance to join and get this Founder's pricing. Check out the offer Here:

Here's What Subscribers to Bullseye Trades are saying: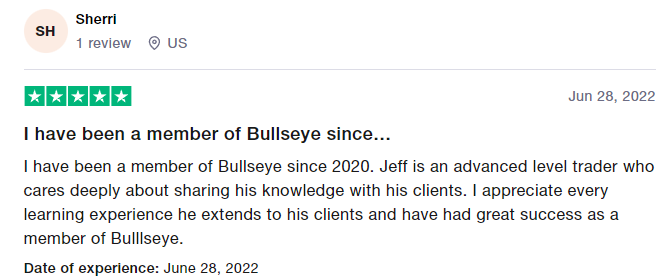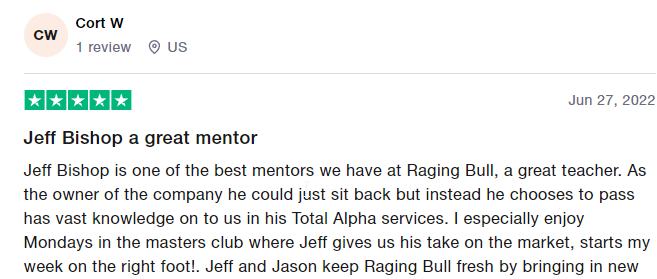 If you haven't heard, I launched Bullseye Unlimited last week. Get more Bullseye more often.
Every Monday morning, I send out my best trade idea for the week before the market opens to Bullseye subscribers. After analyzing the market the week before and running through charts over the weekend, this is my favorite and most primo setup to start the week.
There's a lot of thought that goes into the Bullseye trade of the week. I'm looking to find good trade ideas that are outliers in the market.
I'm Bearish the market in the near term. I'm looking at good spots to get short i.e. I'm waiting for pops higher to buy some puts at good prices. I think tech is going lower, and people who got long in this rally need to feel some pain.
$100 is a huge psychological number for GOOGL. This is one of the best companies in the world, but I think that there are a lot of stops below $100. I don't think it will hold above $100 this time, there were a lot of buyers in June and July at $105, and those who didn't sell into the pop at $120 are all underwater right now.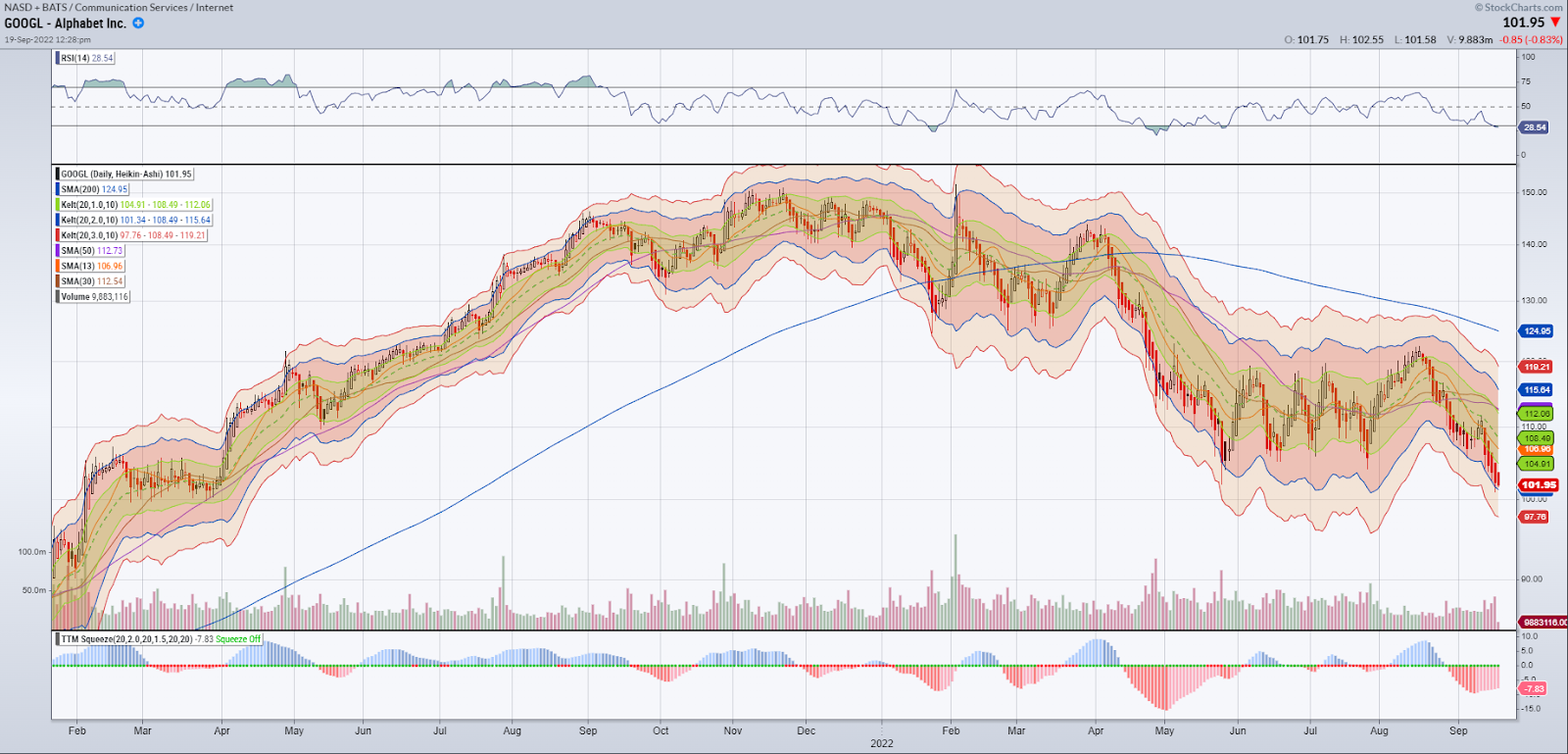 If GOOGL breaks $100, there's a gap to fill at $96, I think that's the first target. If that doesn't hold, i think GOOGL gets to $90 before it has a significant bounce! Once everyone is in trouble, and CNBC is calling for the end of the world, that will be the time to buy!
If you're struggling with your trading, become a part of a community striving to improve your trading, and receive the education you need!