We've seen some mania come back into the stock market. Biotech low float stocks exploded yesterday, some crazy short squeeze sent HKD up thousands of percent, and MEME stocks are back! But instead of chasing these stocks when they're already up big, my High Octane Scanner alerted me to GME early Monday morning, way before the rest of the crowd caught on. Here's 
What Happened: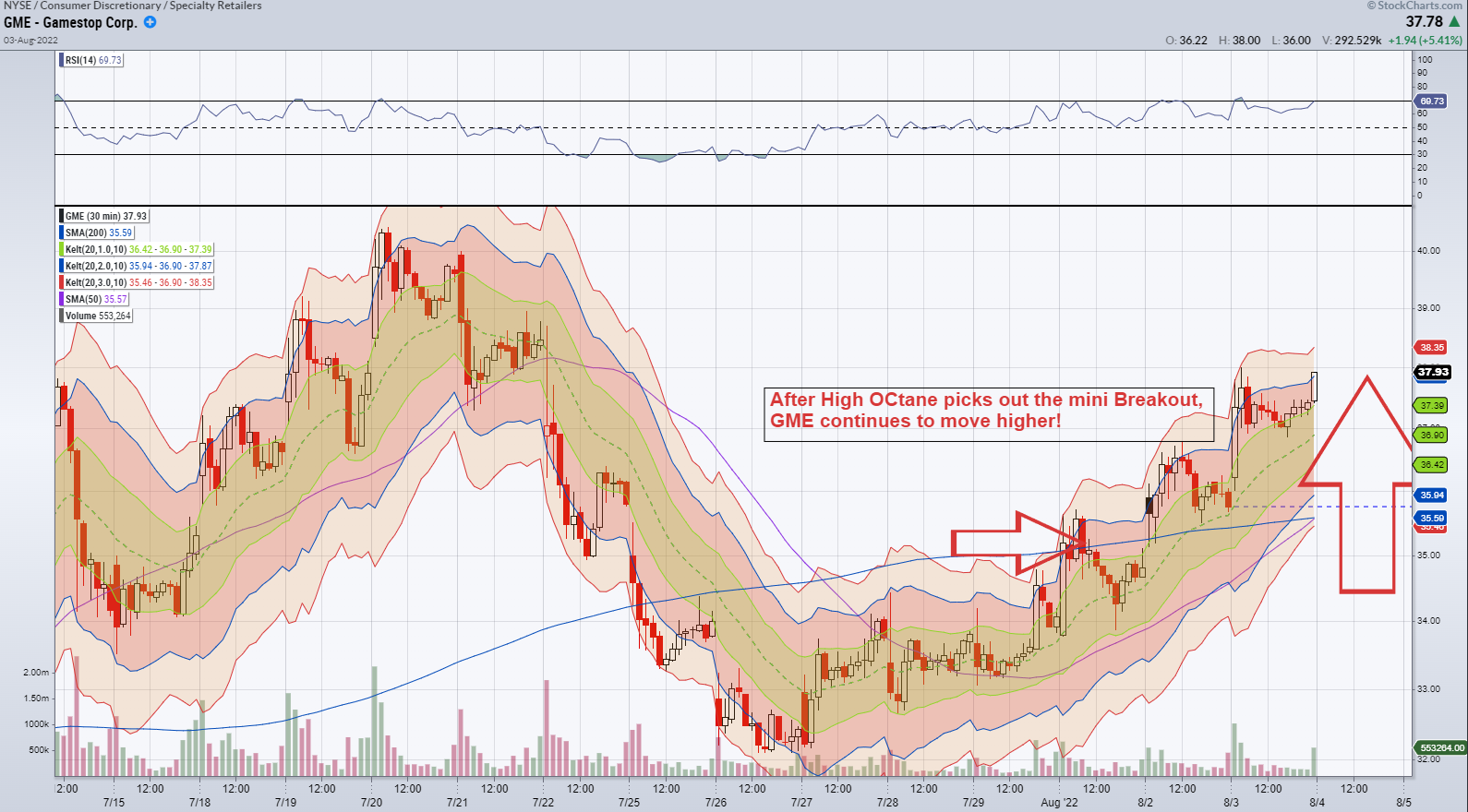 Here's How My Options Trade Looked like yesterday:

A 50% move in less than a week aint Bad!
I went through this trade Idea Live in Monday's Master's Club Session! For a limited time, you can get access to these sessions at 0 cost in the 360 Wall St trading room. What are you waiting for, subscribe now, so you don't miss my next great trade Idea. The market is hot right now after months in the doldrums!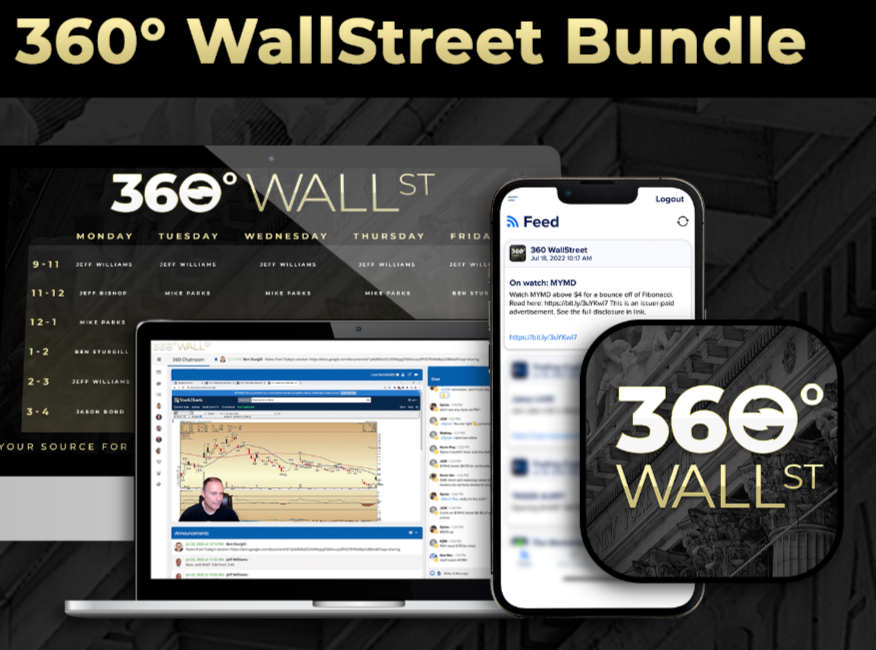 I was looking at Gamestop (GME) over the weekend and it looked like it could be putting in a higher low with some support around the 32.50 area, so that was in the back of my mind.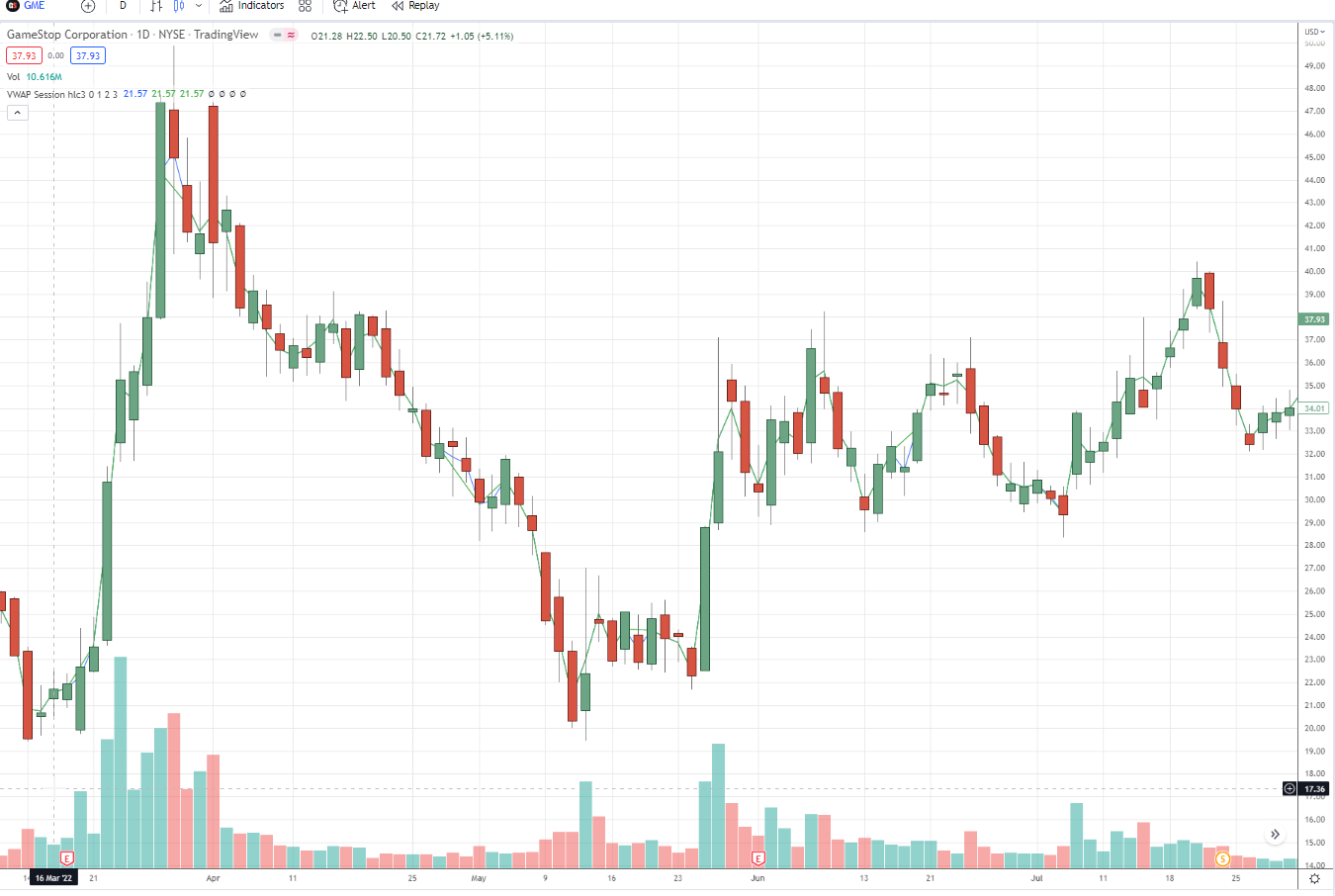 Here's what it looked like over the weekend.
It wasn't until the High Octane scanner alerted me that GME could be ready to go that I was ready to dip my toe in. I made this trade live in Monday's Master Class! Here's the scanner alert!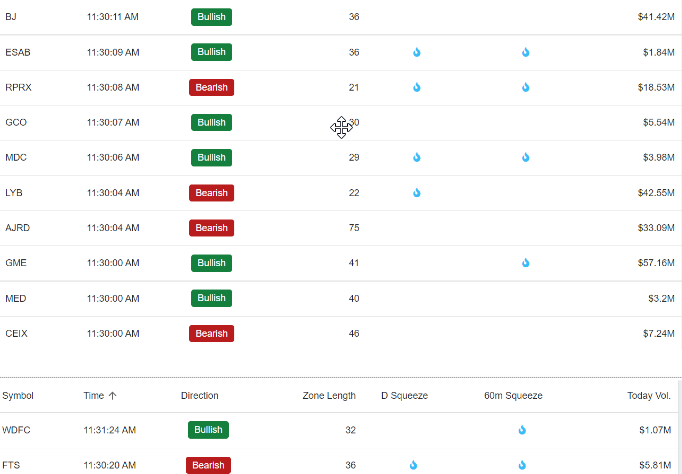 Note there were other ideas but I only took GME because I had already done the preparation and the chart just looked perfect!
After the scanner alerted me to GME I studied the chart. There was a nice long coil on the hourly, GME just did not want to go down any further. There appeared to be a significant buyer. Then the stock broke above $34 to around $35.50 quickly! It was a fast 3% move, but I know Gamestop and this stock can run 10%+ in a heartbeat. Given that the market had been so strong, eventually, I felt that the players would come back into these dog meat stocks, if only for a while! 
I bought the 35/40 call spread expiring August 19 for $1.45. I executed the trade order LIVE. 
For more trade Ideas such as this subscribe to Total Alpha Today
The benefit of buying a spread is that it is cheaper than buying calls outright, but I leave potential gains on the table if GME rockets past $40. In this situation, I preferred the spread in that it is less risky than calls outright, and I didn't expect GME to go much higher than $40 anyway. 
Here's What GME did the rest of the week: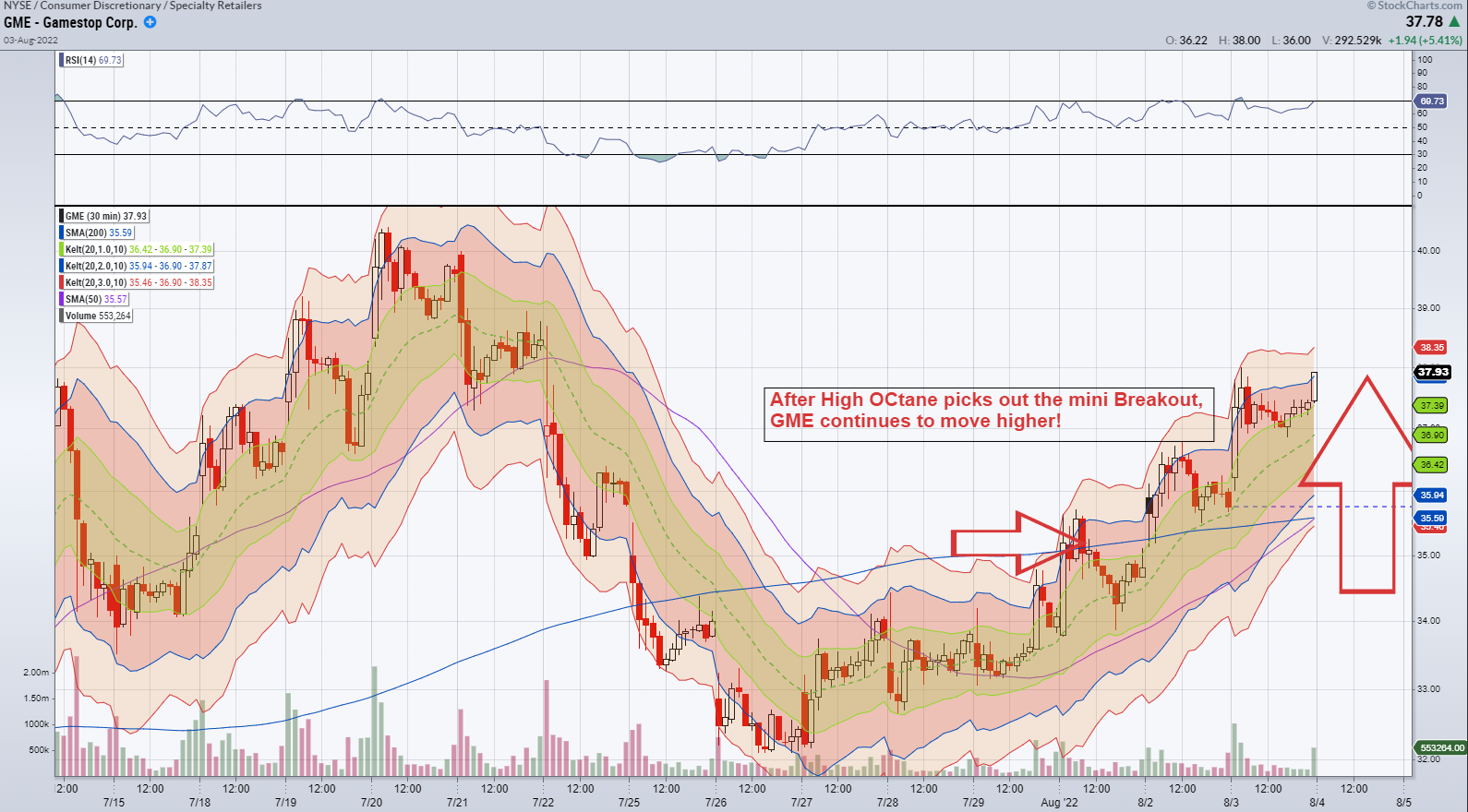 Got the Pop that I wanted.
Here's what the options did:

A nice 50% gain in less than a week. From 1.45 to 2.17. Not bad work if you can get it! 
Don't miss my next great trade Idea. Subscribe to Total Alpha Today!
For a Limited time, get access to my live trading sessions at 0 cost in the 360 Wall St chat  room! Here's the all star line up: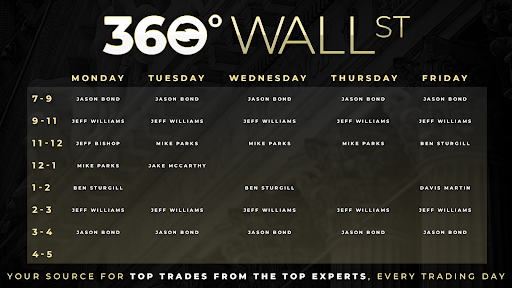 Also we'll be sending you our latest newsletter- 360 wall st. Think of it as your "360 view" of the market each day, where you can benefit from multiple perspectives. Sign up HERE
Every trading day, you can expect to receive 2-3 of our traders' top ideas.
It could be an option trade I really like, a crypto idea from Jake McCarthy, a momentum stock idea from Jason Bond, a fast-moving penny stock that Jeff Williams likes, a trade Davis Martin finds enticing, or maybe even something unusual that one of Ben Sturgill's scanners has picked up. Sign up HERE, and get access to 360 Wall St at 0 cost, for a limited time.