I called the Energy Trade Idea a few weeks back, and my ERX options went up over 200%. You can read about that HERE. After that, I called Solar as the next play, and last week they EXPLODED and Goldman Upgraded. You can watch that video HERE. Well, now i'm slowly turning my attention to Seasonal Stock plays. Now is the time to start looking at Trade Ideas into the Holiday Season.
I'm excited to announce a brand-new project I've been working on. It's a groundbreaking trading system I've been piecing together that addresses every single problem traders face head on. It all goes down Wednesday, September 14th at 12pm ET. Here is your direct link to the room https://app.ragingbull.com/rooms/360
I'm starting to look at seasonal trade ideas and thinking about companies that could do well over Christmas.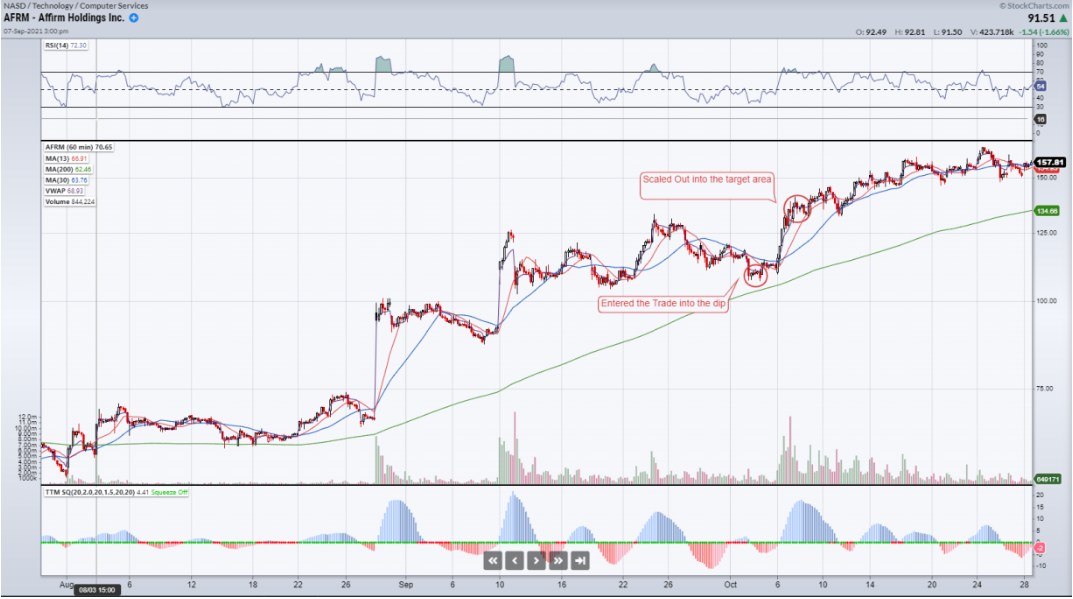 AFRM was one I traded last year, and it did really well into the Holidays as it signed new contracts for advertising with some Big retailers and exploded in price. 
Another Seasonal Idea from a few years ago was GOOS. Everyone seemed to want their jackets, and it was the hip new thing. So I'm starting to keep my eye out for ideas of the new hot product into Christmas. When I find it, I'll be sure to let subscribers know, but here are some general Seasonal plays I'm looking at right now,
Retail stores such as Dick's Sporting goods (DKS) could do well into Christmas. Whilst most stocks have a long way to go to get back to where they were last year, DKS is trending nicely and is actually not that far off all-time highs!
AMZN is always one to think about going into the Holiday season but there is one e-commerce store I like even more than that. That stock is SHOP i,e, Shopify. This is a great end-of-year retail stock, and as businesses ramp up sales and offers online, SHOP should benefit greatly. The stock is down MASSIVE and at these prices, could be very undervalued. It's also forming a nice base which I think it could break out of into end of year!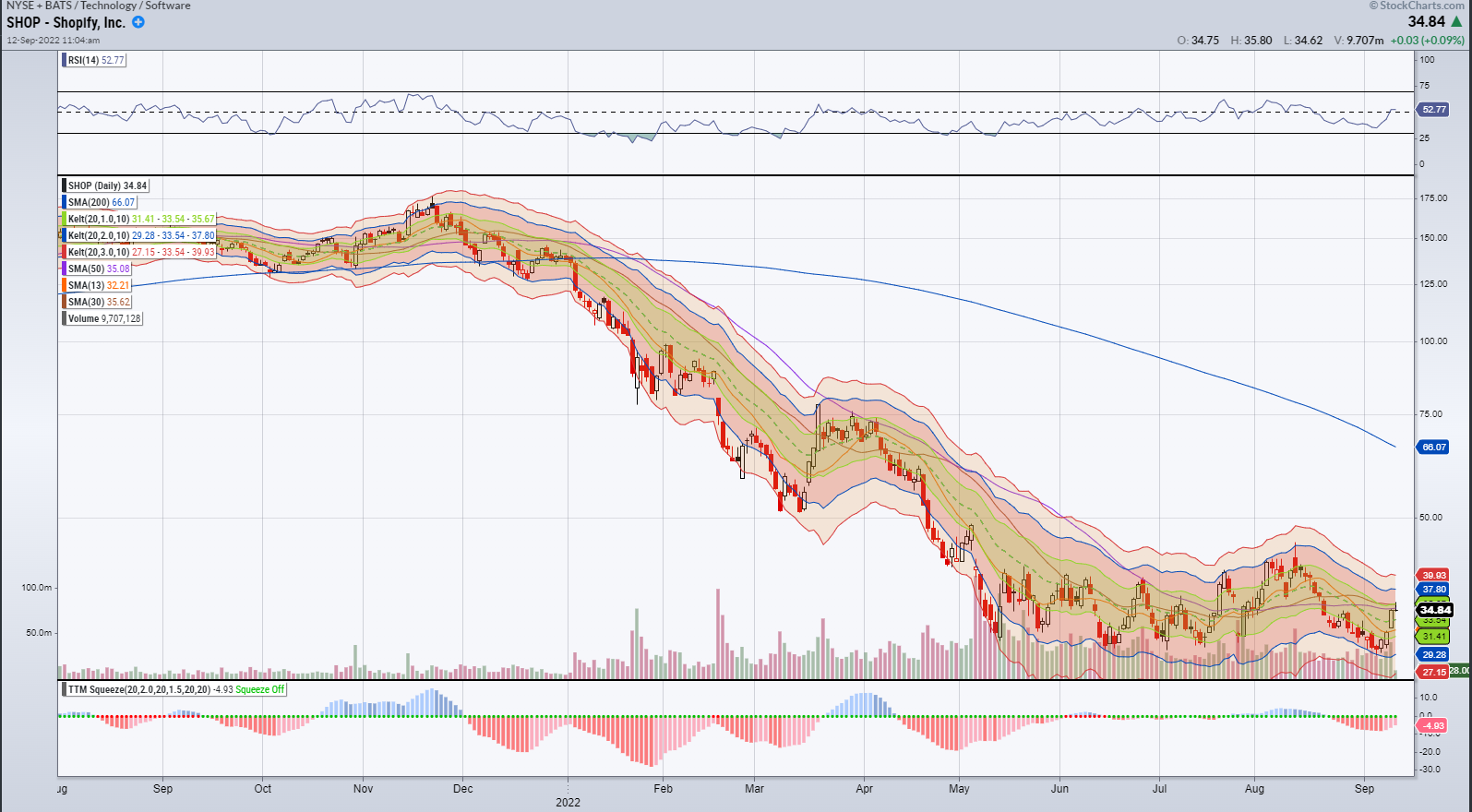 Finally, there's a retailer I like that no one has heard of, and that's MELI. MELI is the Amazon of Latin America. It's super high growth and could definitely run hard into Christmas and beyond.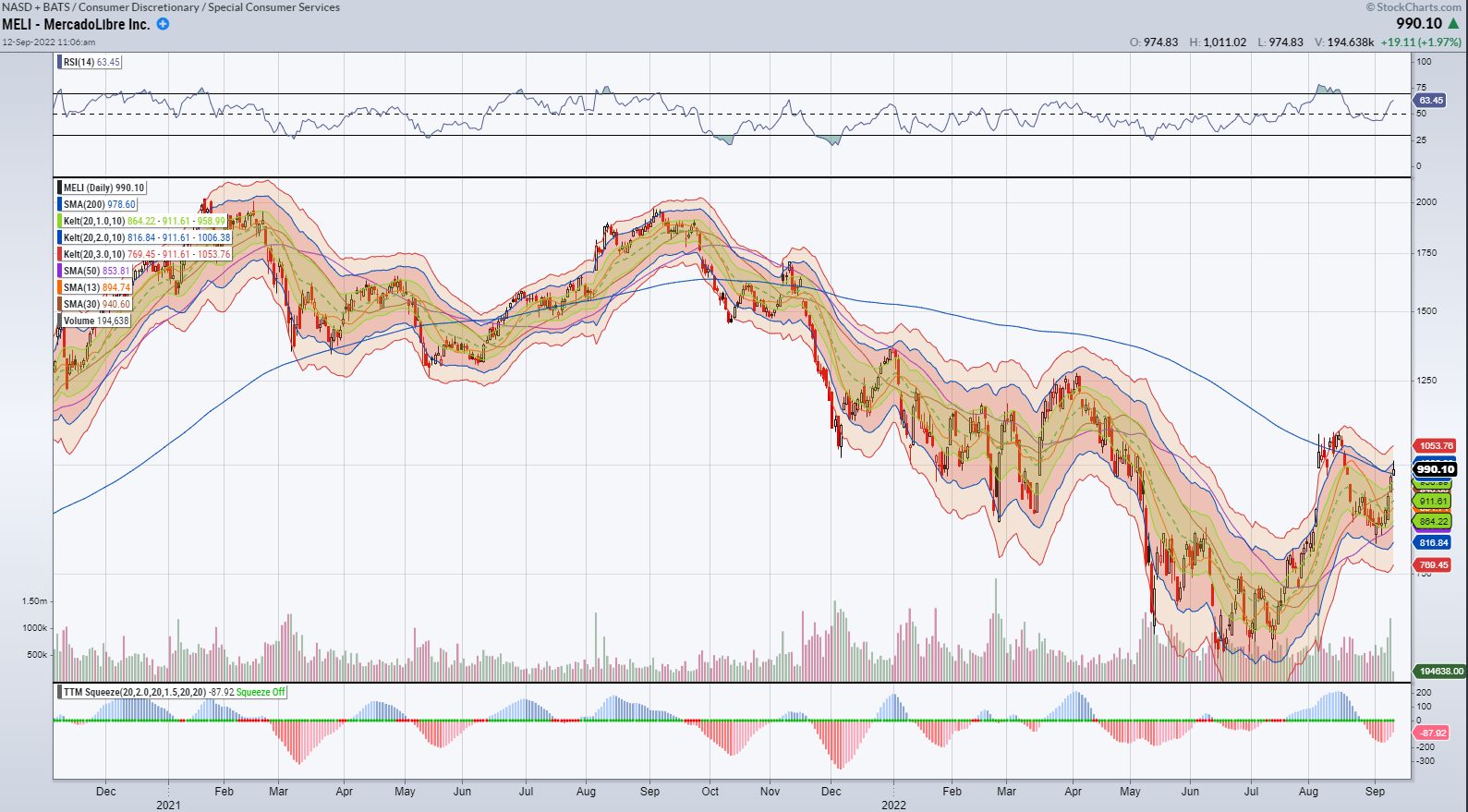 I like these stocks into end of year and am waiting for the technicals to line up. As soon as they do, I'll let subscribers know when I'm in the year end Seasonal Santa Rally trade!
If you're struggling with your trading, become a part of a community striving to improve your trading, and receive the education you need!