It's a bear market, and that's been obvious for a while now. Growth stocks have been getting the kibosh for over a year. Rather than trying to catch a falling knife, it's usually best to trade with the trend. The Professor has been using his custom scanner to find the best trading setups. He saw an amazing setup in UAL before the market crashed and let subscribers know about it! 
Don't get left behind, the High Octane Scanner is included with every Total Alpha subscription. 
The market's been weak, and the big picture is important.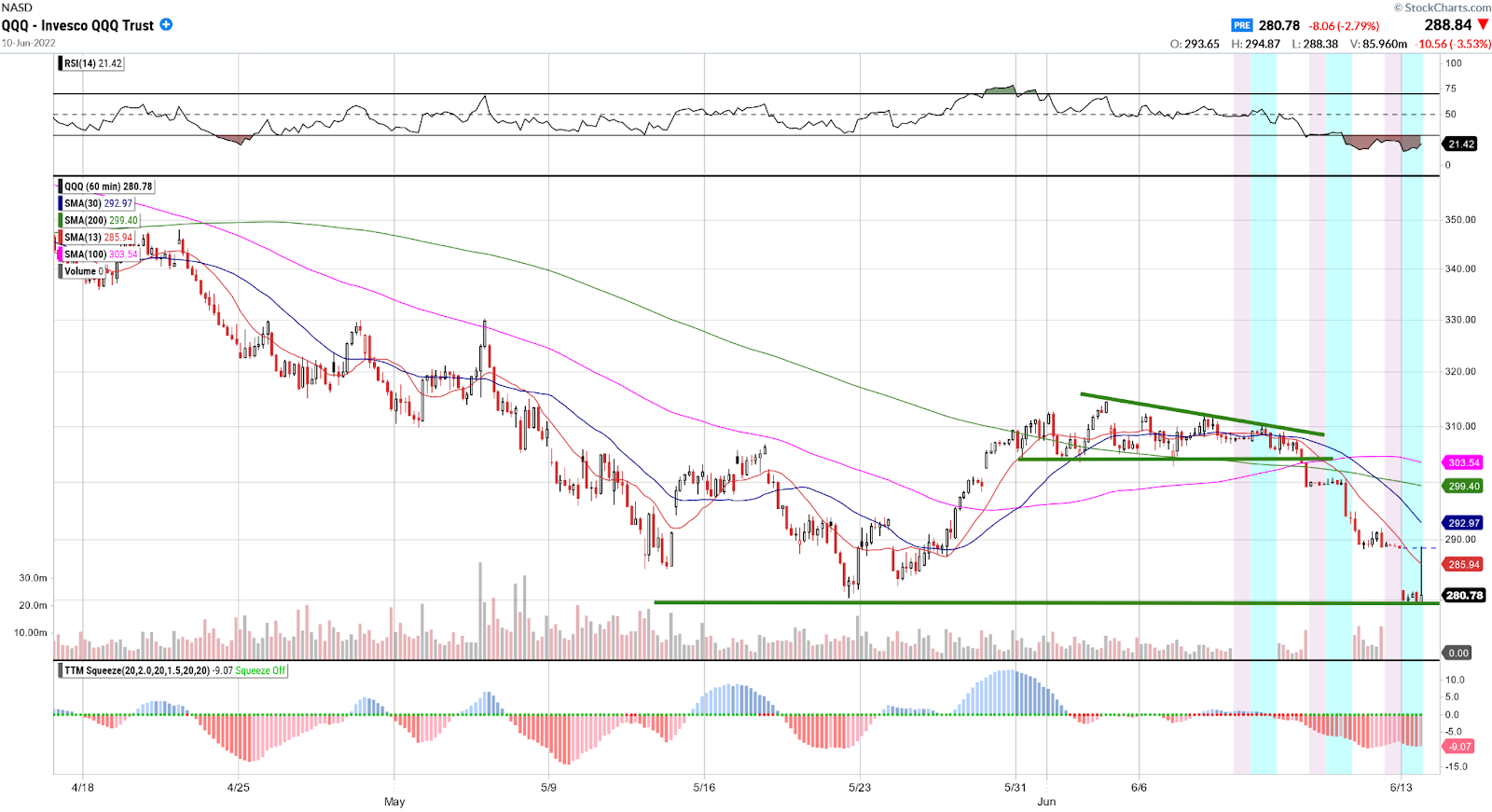 Before the market crash last week, the High Octane Scanner was showing Bearish after Bearish signals across the board as the markets started to trade lower from the descending triangle.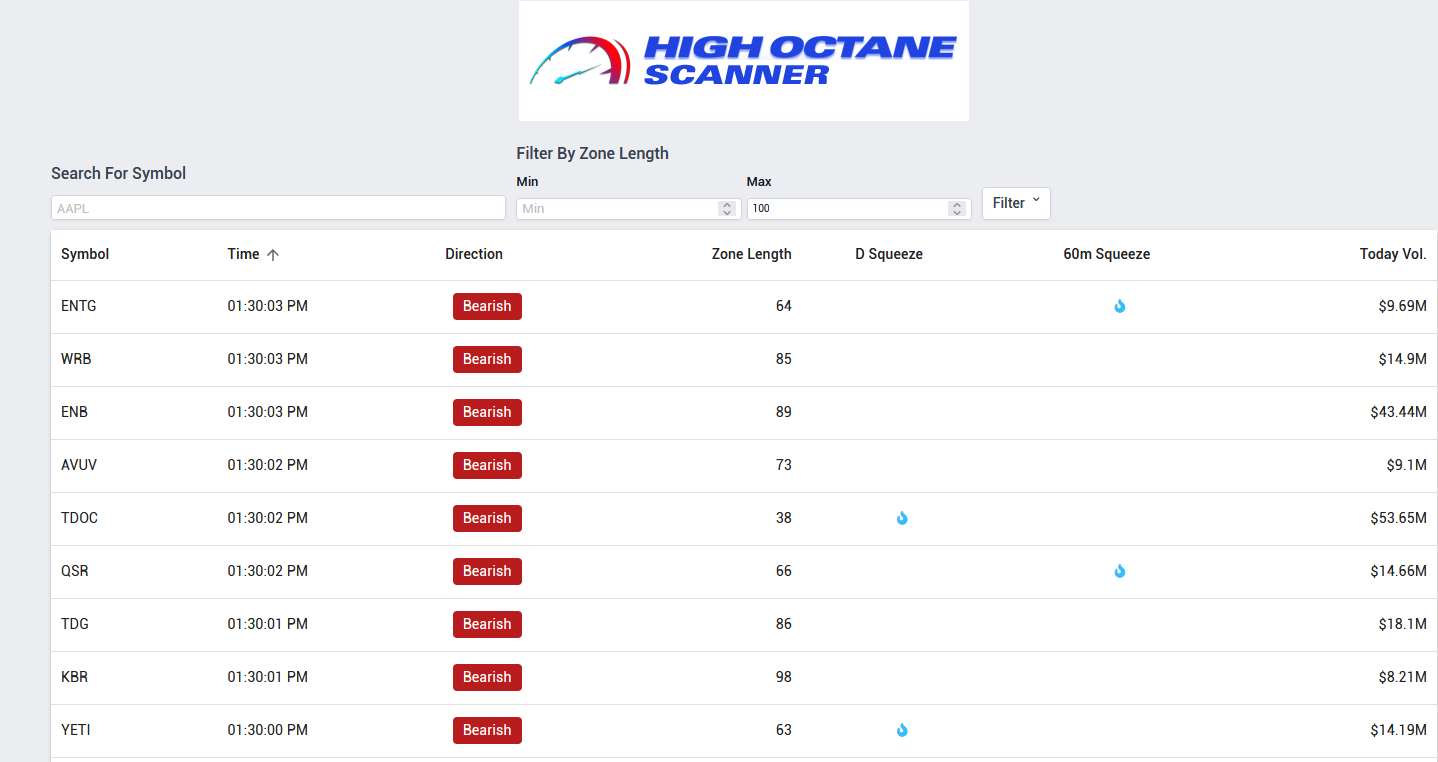 Don't get left behind, the High Octane Scanner is included with every Total Alpha subscription. 
With so many bearish signals lighting up, that is not something I want to step in front of on the long side. The market is like an ocean, and most stocks will usually flow with the tide, so when The Professor saw how weak the entire market was, that gave him extra confidence with his bearish trade Idea in UAL.
Here's What we told subscribers last Thursday on June 9:

Mike Parks is trading a few bearish stocks in these markets with his MACD Boom Scanner.
And on the daily scanner, he picked up a trade in UAL forming a bearish pattern with Fib targets to the downside.
UAL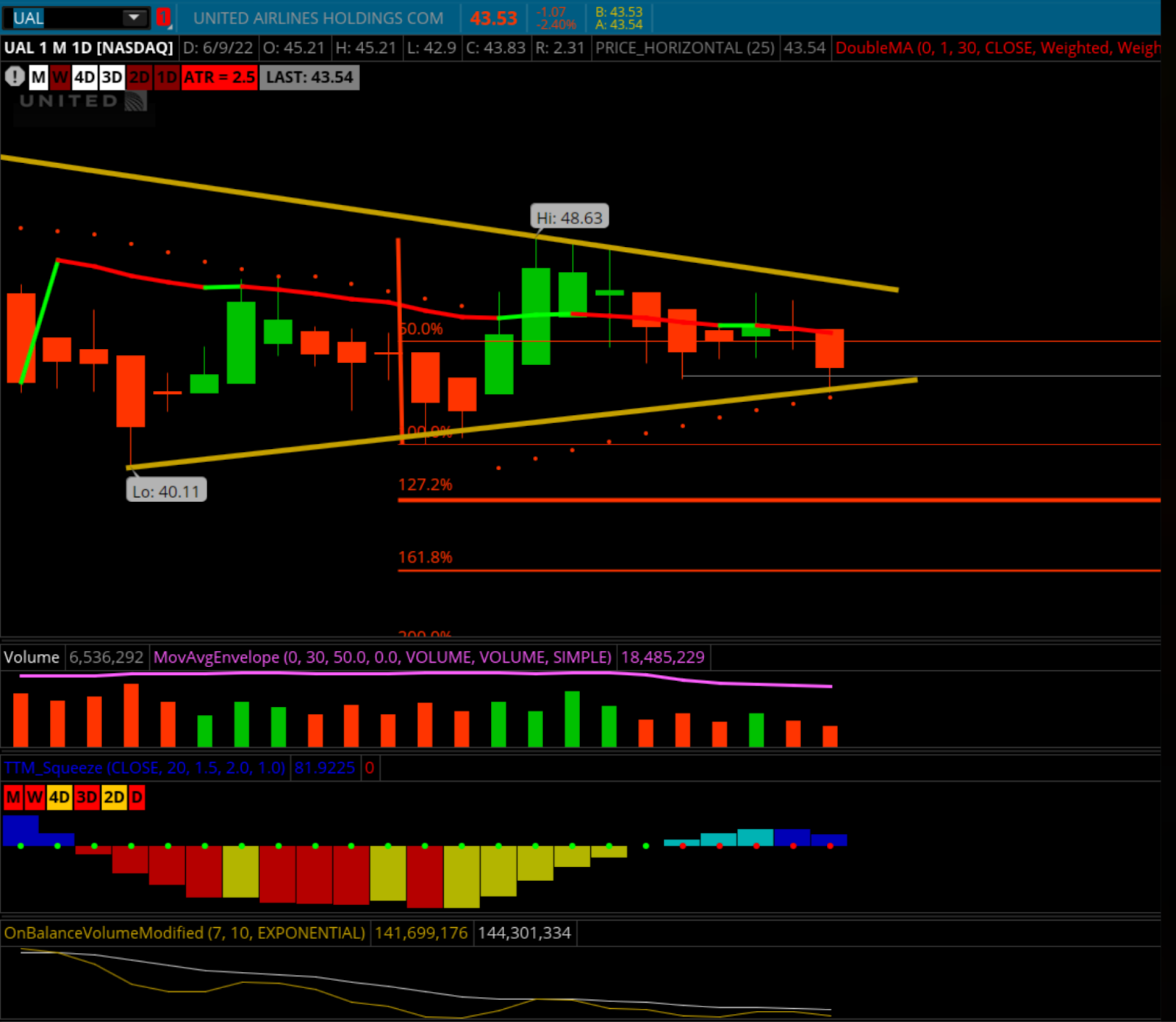 If the bears take hold here, I'm expecting the lower support level in the symmetrical triangle to break and cause momentum to spur to the downside.
And if this happens I'm going to target the 127.2% fib extension level as my first area to exit at.
And here's what happened next:
Don't miss these trading signals.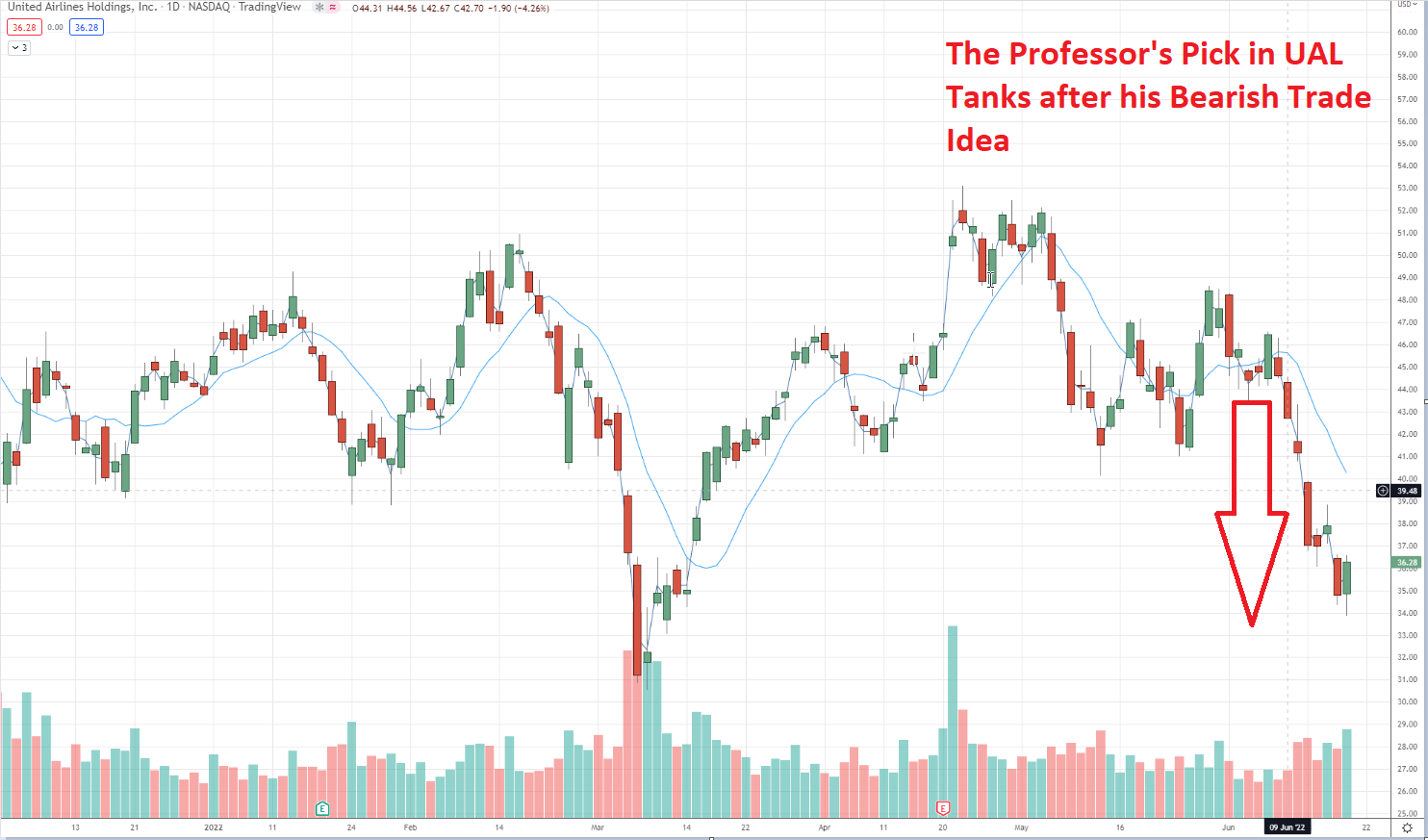 To get these trade Ideas as soon The Professor comes up with them, subscribe to Total Alpha now!
The stock proceeded to fall over 20% over the next week. Trades don't come much better than this. While bagholders like Cathie Wood getting destroyed in this Bear market, flexible traders like the Professor are able to pick out great trade ideas on both the long and short side. This bearish trade idea worked perfectly!
If You're struggling with your trading, become a part of the Total Alpha community, and receive the education you need! CLICK HERE NOW TO SUBSCRIBE!
There's a 30-day satisfaction guarantee, so if you're not happy, no worries, but I think you'll love what we're doing at Total Alpha! Click HERE to Subscribe!