Bullseye Academy begins in a few hours. If you ever wanted to learn the basics of options trading, all the way through to advanced strategies, sign up now as the course begins in a few hours.
This is the deal of the year, for just $49 bucks, you get lessons with me for 30 minutes a day every day this week. I haven't done a course like this in years and this is your last chance to jump in.

Do you think I just pull a Bullseye idea out of a hat each week?
Heck no!  There is a lot of thought and research that goes into every single idea I put out.
In Bullseye Academy, I'll be breaking down how I structure and identify my legendary Bullseye Trades, just like last week's idea:
My Trade Details:
META Nov 18 $93 calls near $3.20
Stop: Close below $88
Target 1: $98
Target 2: $104
Here's what happened: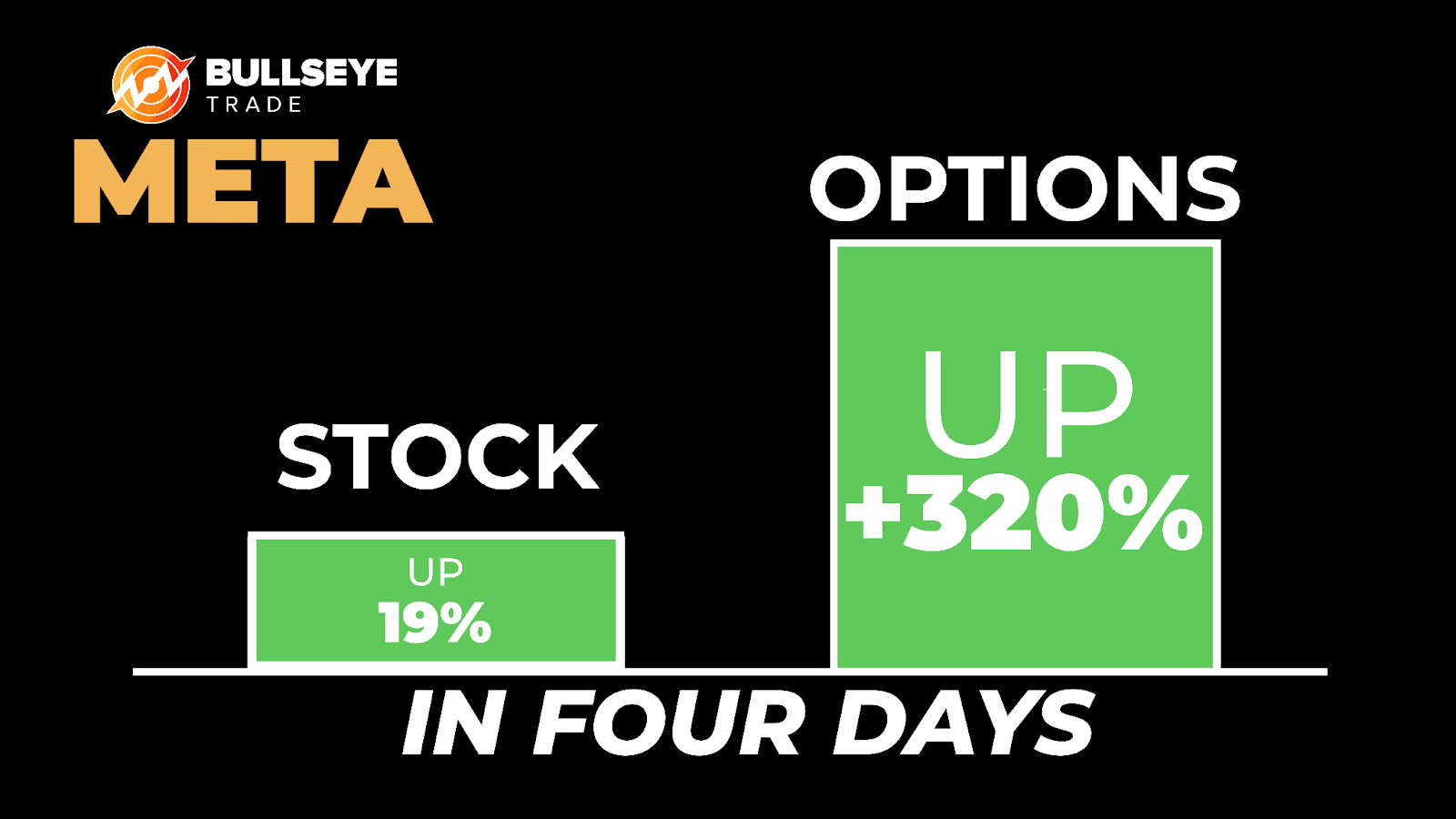 Here's how I traded it:

Not all my ideas work this well, but I can teach you how to think like a pro. 
If you want to know how I come up with great Ideas like this every week and why I use options, you need to join the Bullseye Academy!
I've been doing this for 20 years and over that time, have learned a thing or two. This is your opportunity to learn from a master, and if you've got any questions you want to know, there'll be a live Q&A after every session.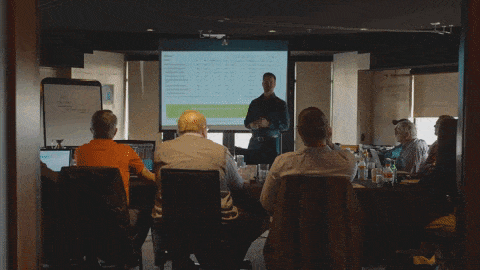 Here's the Curriculum breakdown:
Monday: Options 101

. Let's start from the beginning. What is the difference between in-the-money and out-of-the-money options & why would you trade each?

Tuesday: Buying vs selling options

. When you want to trade each & when to close out trades

Wednesday

: "

Liquid leverage

" and how to identify setups that have 100%+ possibilities. How to build a gameplan with stop loss & profit targets.

Thursday: Options greeks

. What you should know and why you should care about Delta, Theta. What is IV & how it affects prices?

Friday: Advanced strategies

.  Learn in detail about what are verticals, butterflies, iron condors, and covered calls – and when to use them.
And if you think $49 isn't worth it (you've got to be kidding?!) I am even including a full 30-day money back guarantee – so what do you really have to lose here?
We sold out the initial seats this weekend.  I am going to put just 20 more today. 
No matter what, we are closing this down right before class starts @ 2pm EST.
I am really excited to have the opportunity to teach so many people this week! 
It all starts in just a few hours (recordings will be available on demand), so sign up today and become a part of the Bullseye Community!