Even after the SPDR S&P Biotech ETF (XBI) experienced two consecutive red days to finish the week, the ETF still managed to close the week up 5.22%.
You might be wondering why this matters.
The XBI tracks small-cap biotech stocks. Therefore I like to keep a close eye on it and follow its trend with my trades.


As I mentioned in my latest Biotech Breakout Weekly Watch List, I like how the XBI has pushed towards the 200d MA and continued to hold above the 50d MA.
From now on, I am watching to see if XBI can push back towards the 200d MA and if it will be able to hold above.
If it can do that, it might have a positive effect on small-cap biotech stocks.
Yesterday I wrote about four new stocks, which I have included on this week's Weekly Watch List, for my members. I also covered the highlights from last week's Watch List, of which there were a few!
With the recent strength in the XBI and sector, it's always a good idea to be prepared and have a detailed watch list and plan. 
With that being said, I want to share two of those stocks and setups, from my Weekly Watch List, with you and explain why they are on my watch list.
VERU, according to its website, is an oncology biopharmaceutical company with a focus on developing novel medicines for the management of prostate cancer and breast cancers. Their strategy is primarily to focus on the clinical development and commercialization of oncology drugs to manage two of the most prevalent cancers globally – prostate cancer and breast cancer.
Market Cap: 693M
Float: 59.76M
Short Interest: 4.45%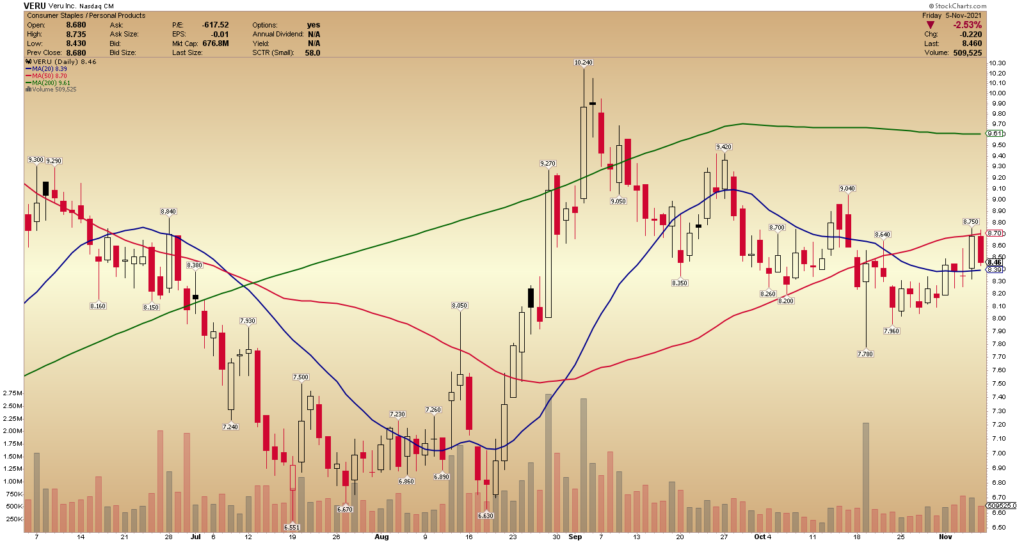 I'm keeping a close eye on this stock as it continues to hold above the 20d MA and form this bullish flag. 
I like the setup formed on the daily chart, as it might present a substantial set up shortly.
If the stock can break above $9 and hold, I might consider getting long.
My price target zone would be $10 – $10.50, with my stop placed above the rising 20d MA, so around $8.50.
Gamida Cell (GMDA)
GMDA, according to Yahoo, is a clinical-stage biopharmaceutical company that develops cell therapies to cure blood cancers and severe blood diseases. The company's lead product candidate is Omidubicel, a cell therapy in Phase III studies in patients with high-risk hematologic malignancies, and Phase I/II clinical trials in patients with severe aplastic anemia.
Market Cap: 258M
Float: 42M
Short Interest: 4.32%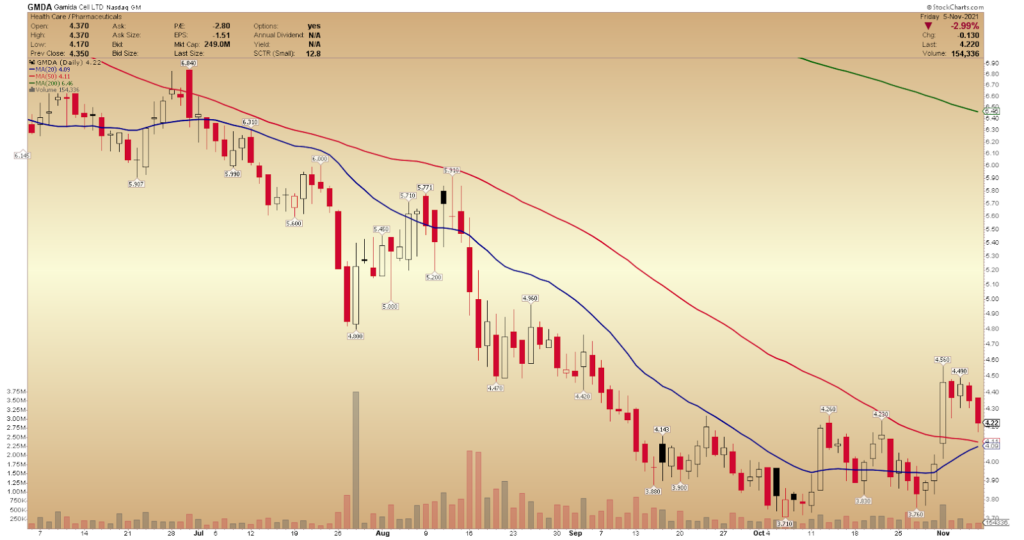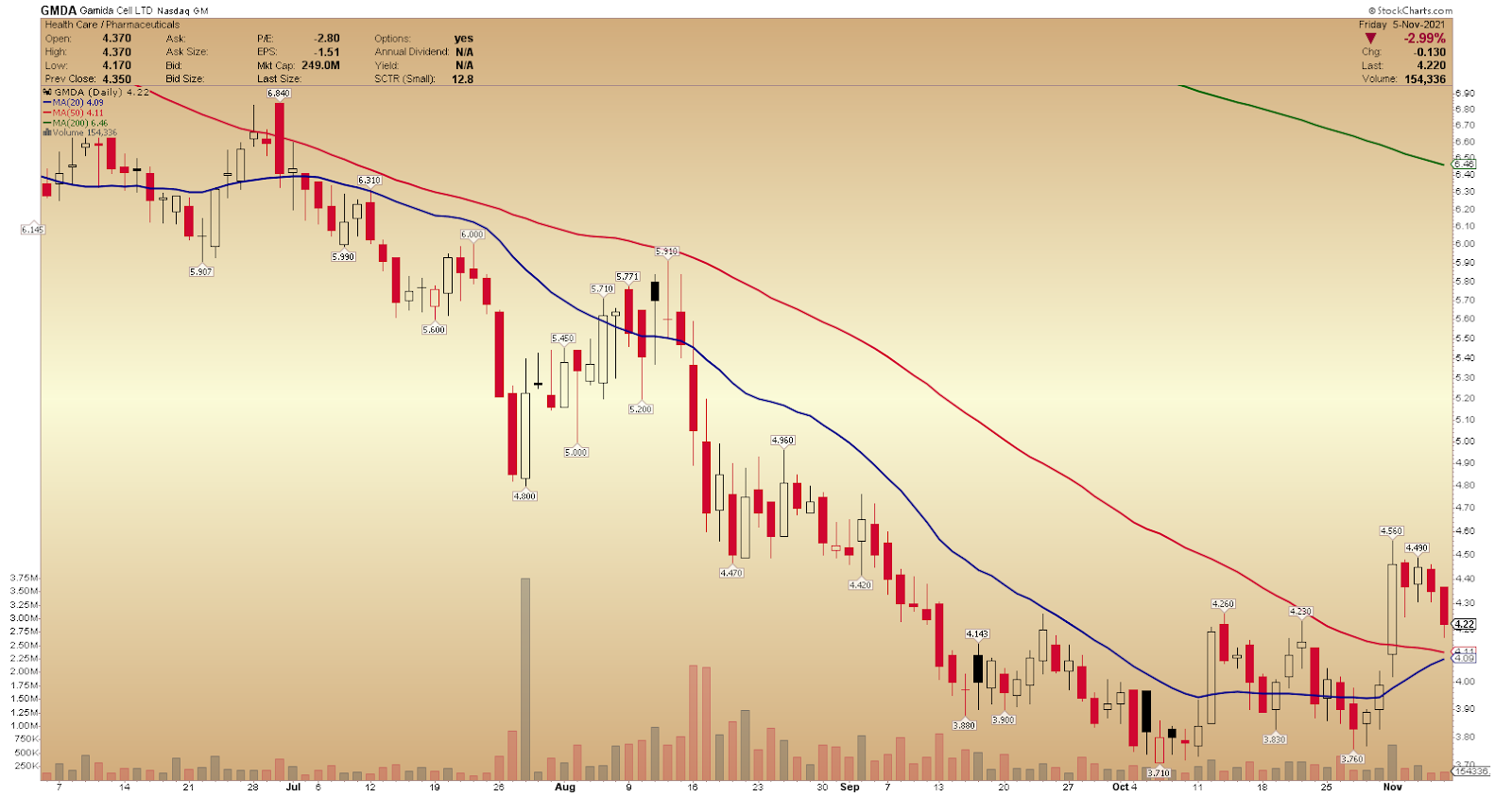 GMDA is interesting to me from a technical standpoint. Notice how the 20d MA and 40d MA are growing closer to one another.
Also, notice how the chart has made consecutive higher lows and higher highs after bottoming in early October. That action might signal a reversal.
I'm watching GMDA going forward to see if the stock can continue to base over $4 and the key MAs.
If the action remains firm in the stock, I might consider a long over $4, with targets of $4.90 and $5.90