It has been a rough couple of weeks in the overall market, especially if you are a bull.
One of the hardest-hit industries has been the Biotechs. On the month, the S&P 500 ETF, SPY, is down 2.72% coming into Friday. The IBB is down 10.09% so far this month.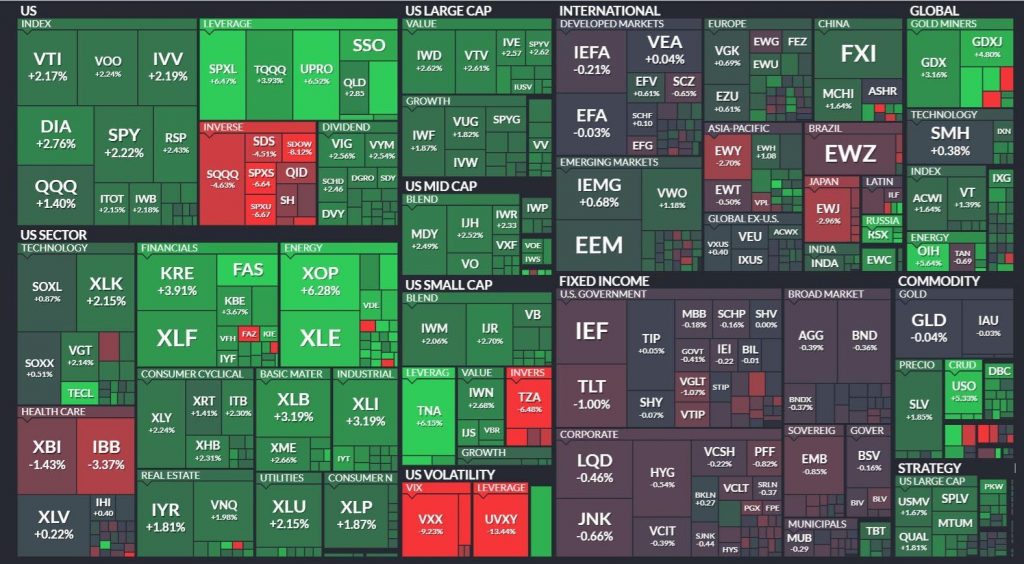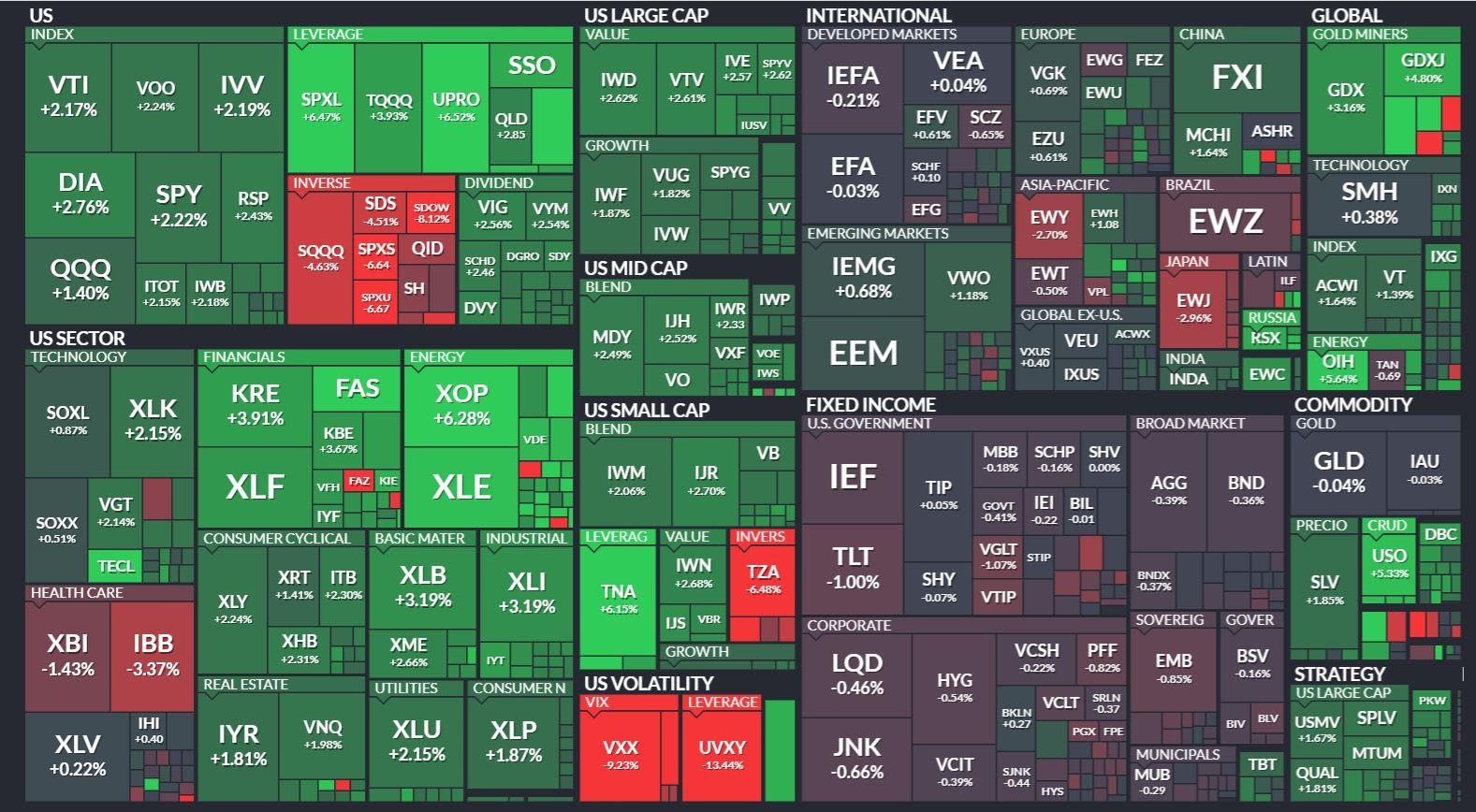 In the above map, from Finviz, you can see that the IBB has performed weakest over the past week compared to other primary industry ETFs.
It's not all doom and gloom, however. While the biotech industry has underperformed recently, a few biotech penny stocks, in particular, have displayed defensive qualities and shown relative strength.
Let's go over each one in detail and outline the potential setup.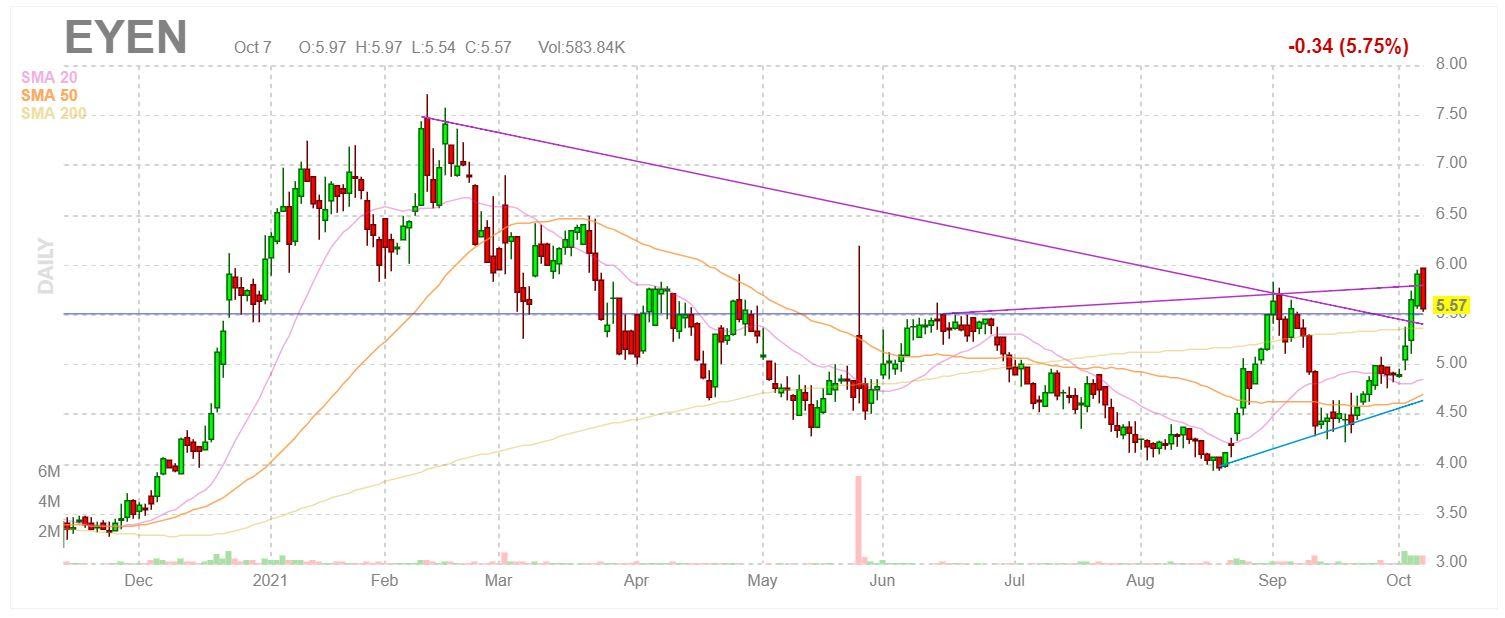 According to Yahoo, EYEN is a clinical-stage ophthalmic company that develops therapeutics based on its proprietary microdose array print (MAP) technology. The company focuses on developing clinical microdosing of formulations of ophthalmic pharmaceutical agents using its Optejet branded targeted ocular delivery system.
Market Cap: 144.49M
Float: 16.55M
Short Interest: 0.89%
Average Volume: 165.34K
During the most recent selloff in the biotech industry, shares of EYEN have firmed up over previous resistance of $5.50.
The stock has also broken the downward trend and held above critical resistance.
In the future, a breakout might be confirmed if the stock can continue to base over $5.50 and then move above $6.
Two crucial support areas in the stock are $5.50 and $5.30, while resistance is $6.
Aptorum (APM)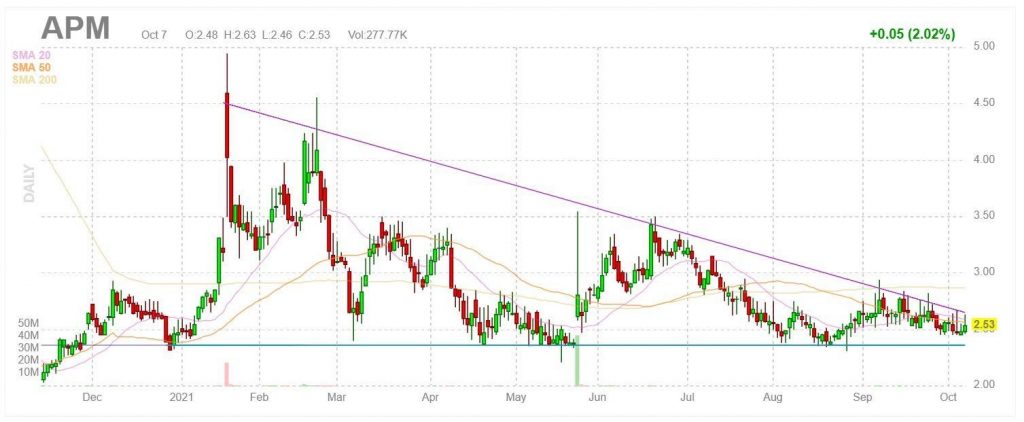 APM, according to Yahoo, is a pharmaceutical company, engages in the discovery, development, and commercialization of therapeutic products for the treatment of diseases with a focus on infectious diseases and cancers.
Market Cap: 90.14M
Float: 8.76M
Short Interest: 1.33%
Average Volume: 141.39K
APM currently has a bullish pennant formation on the daily chart. The stock has continued to base in the range and tighten, notably withstanding the weakness from the overall industry.
As we advance, two potential bullish signals will be a break above the downward resistance, around $2.65, and an increase in the volume.
A breakout might be confirmed if the stock can experience an increase in volume and hold above critical resistance.
Critical support in the stock is currently $2.30, and resistance is $2.65.
scPharmaceuticals (SCPH)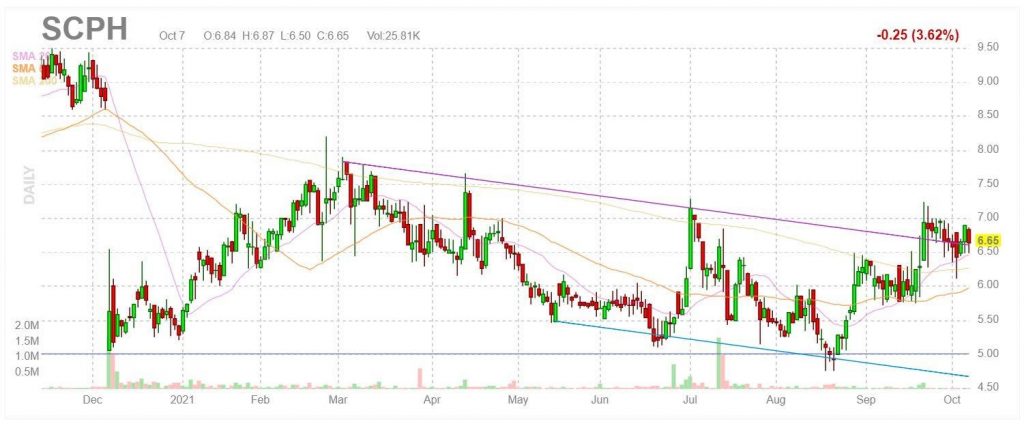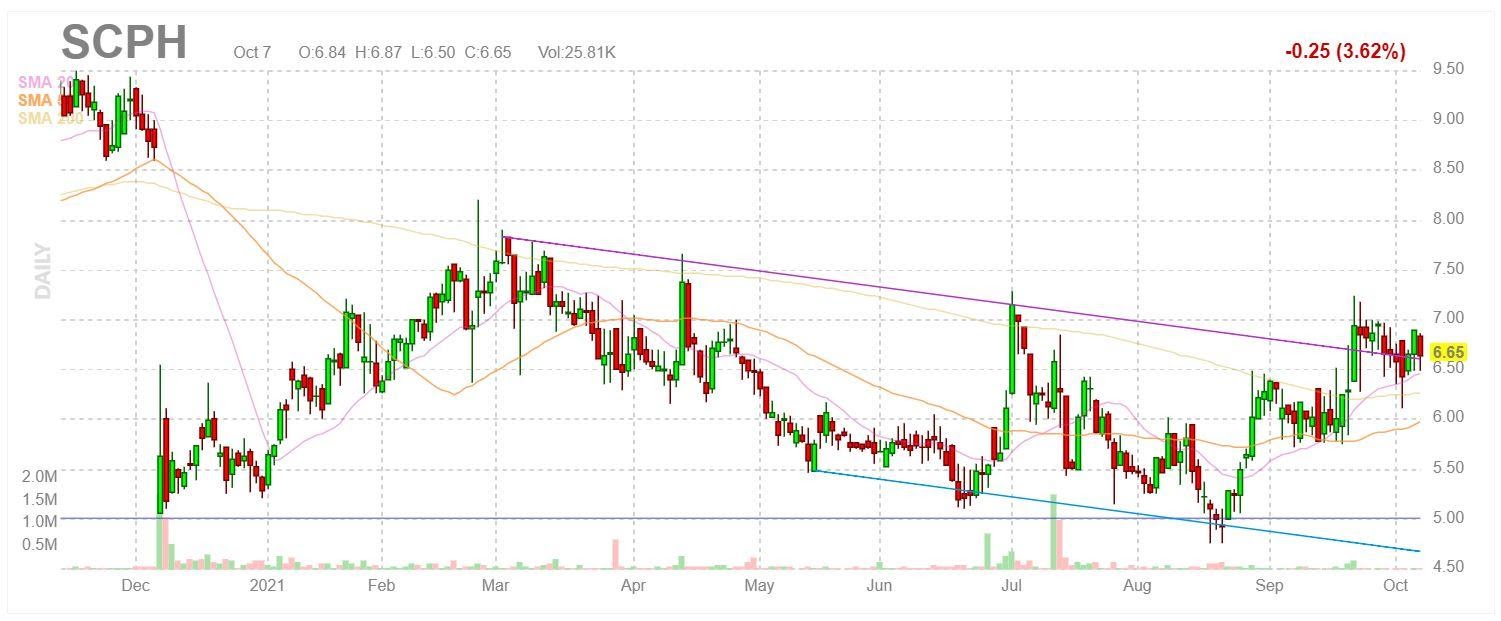 According to Yahoo, SCPH is a pharmaceutical company, engages in the development and commercialization of various pharmaceutical products. The company's lead product candidate is FUROSCIX, which consists of a proprietary buffered formulation of furosemide, delivered through the SmartDose drug delivery system to treat congestion in decompensated heart failure patients.
Market Cap: 184.14M
Float: 10.50M
Short Interest: 1.40%
Average Volume: 101.15K
Similar to EYEN, shares of SCPH have also recently broken above the downward trends resistance and based above.
If the stock can continue to base over initial resistance, turning it into support, it might have legs to the upside.
$7 is a critical level of resistance in the stock, and therefore the bulls might want to see this level break in the near term and for the stock to rise above it. That price action might signal a more significant breakout.