One of the holy grails in trading is the ability to pick tops and bottoms. And while it does sound amazing—it's an impossible task and a significant waste of time.
Instead, I like to follow what real-money traders are doing…since they have skin in the game.
One way to gain access to the most prominent players in the market is by using a tool like the Dollar Ace Scanner.
For example, we've all seen a massive runup in Roblox (RBLX) over the last week.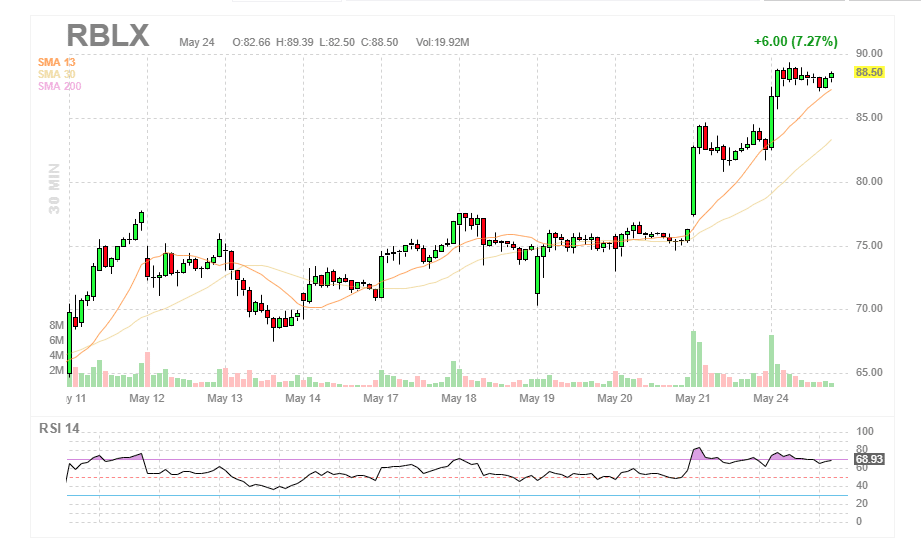 Has it gone up too much…too soon?
Or is there more upside in the ticker?
While no one has a crystal ball that can predict the future…I can tell you how some heavy-hitters are playing RBLX via the options market.
In fact, you may even be shocked after reading it.
Roblox Corporation (RBLX) is a global platform where millions of people gather daily to imagine, create and share experiences with in user-generated 3D worlds. The beauty of the platform is you don't have to be a developer or tech whiz to get started. In fact, it's kid-friendly.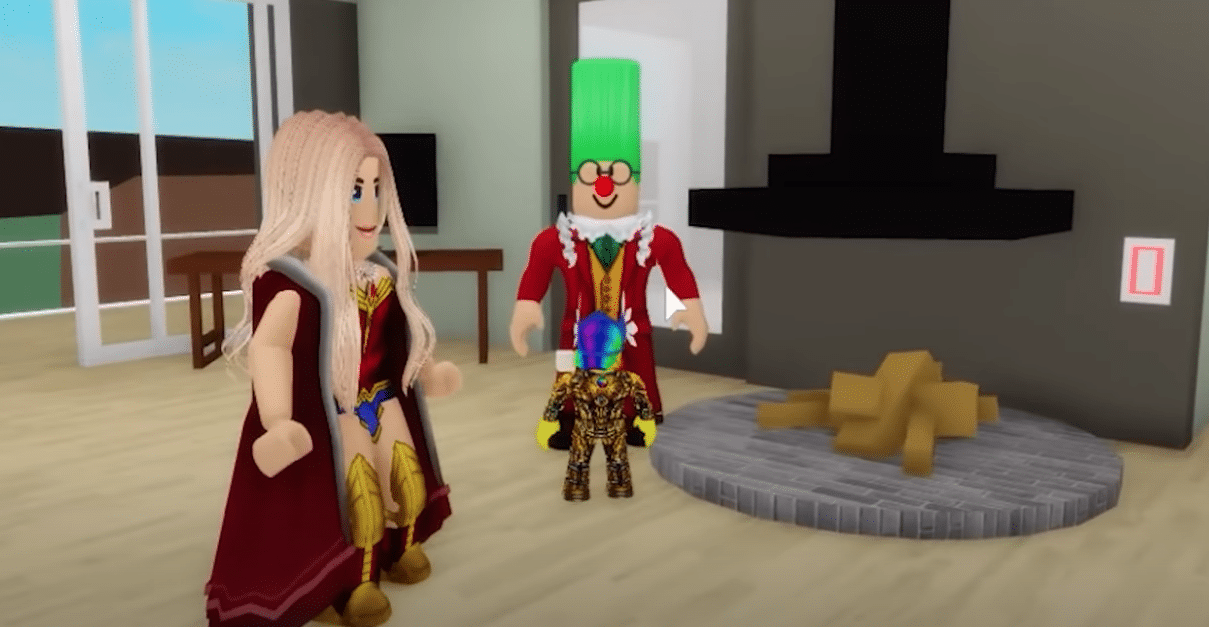 The price of RBLX shares has exploded over the last two weeks after hitting a low of $60.50.
While there hasn't been much news in the name…there has been a ton of bullish options action.
On May 10th we saw a trader come in and buy 2485 May21 $76 calls for $1.05 per contract. A $261K bet when the stock was trading at $65.09.
Last Friday there was another round of heavy call-buying. One trader came in and 4888 RBLX June 4th $95 Calls for $1.40 when the stock was trading at $83.
But that's not all…
One prominent trader bought 2500 RBLX June $110 Calls for $1.85. That is a $463K bet that RBLX continues this run.
Is there upcoming news that we're not aware of?
Is $100 around the corner?
This information can be helpful even if you are not an options trader. For example, you might think twice about shorting the stock if you saw the bullish call buying. Or it could give you the confidence to buy on a pullback.
One thing we know is that these contracts expire soon…we'll know if this trader was a genius or if their big bet goes up in flames.