I hope you all had a wonderful, restful weekend ahead of a new and probably busy week ahead in the markets!
By now, you might know that every week members get access to my Biotech Breakouts Weekly Watch List.
Last week, I shared two of the ideas from the list that my members received. Today, I won't be sharing a new idea with you because the idea from last week is still on my watchlist!
VERU, which I spoke about last week, broke out according to my plan and looks like it might continue higher!
What I like about the action last week in the stock is that it displayed relative strength to the XBI. The XBI tracks small-cap biotech stocks.


The XBI closed the week down 3.64% and below the essential 20d MA and 200d MA. In the future, I would like to see the XBI firm up above the 20d MA and move towards the 200d MA, which might result in added strength in small-cap biotech stocks.
Veru Inc (VERU)
VERU closed the week up 15.01% last week, compared with XBI finishing the week down – 3.64%. That relative strength indicated that continued strength might be seen in VERU, as it has outperformed the ETF and sector in the short term.
After a strong performance last week, VERU is now up 255.11% over a year, 12.49% year to date, and up 35.70% on the quarter, according to Finviz.
As I mentioned last week, VERU, according to its website, is an oncology biopharmaceutical company focusing on developing novel medicines for the management of prostate cancer and breast cancers. Their strategy primarily focuses on the clinical development and commercialization of oncology drugs to manage two of the most prevalent cancers globally – prostate cancer and breast cancer.
Market Cap: 713.11M
Float: 59.76M
Short Interest: 3.54%
Catalysts:
Tadalafil and Finasteride combo Benign prostatic hyperplasia (BPH) PDUFA date December 2021.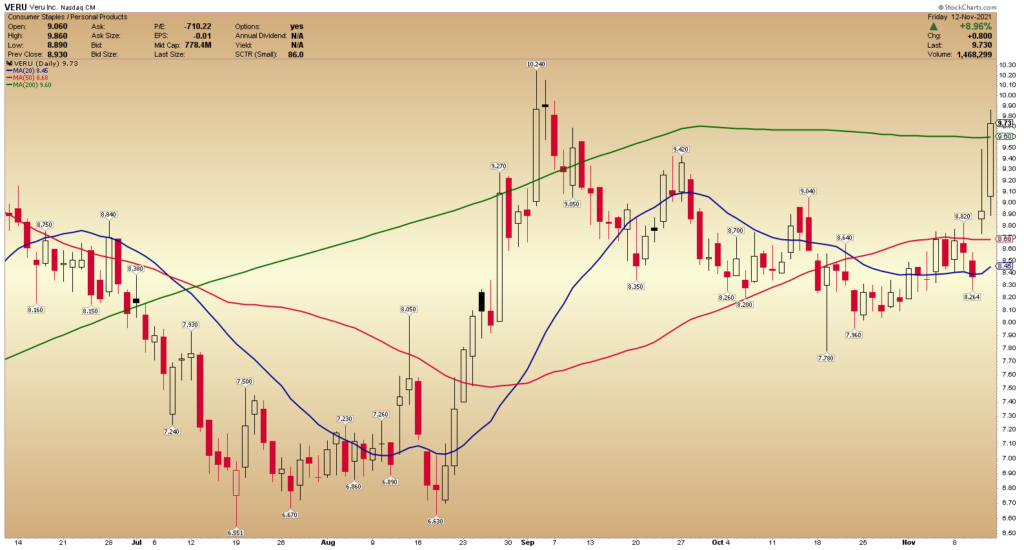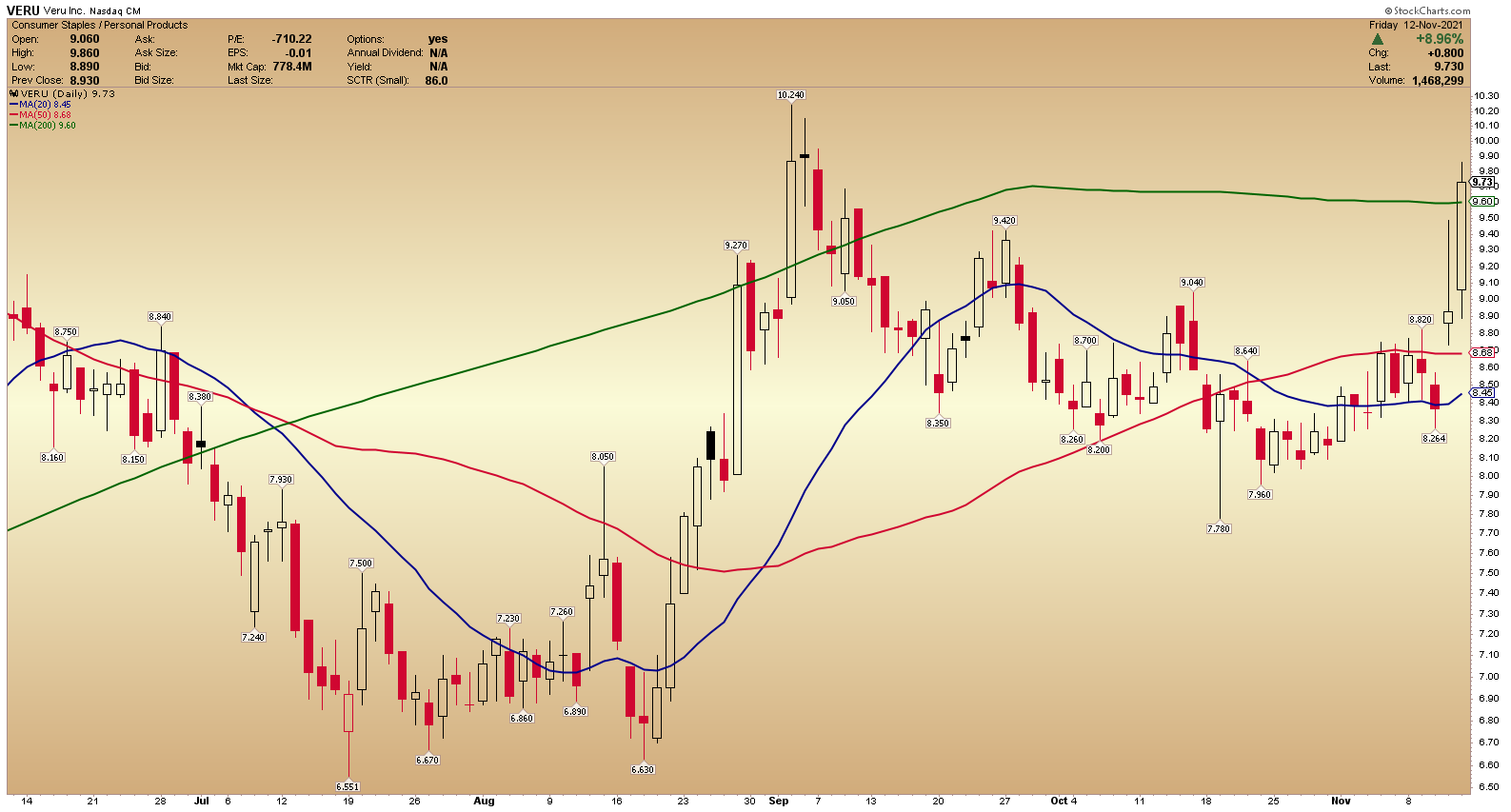 Since I originally added this stock to my watch list, last week, the stock is up over 15% and has a bullish technical setup.
My target area remains the same from last week. $10 – $10.50 is my target zone, and the stock is quickly approaching that area. 
Ideally, I would like to see the stock firm up and base over the 200d MA, which might signal that a move over my target area could happen.
After a stock breaks out, as VERU did last week, It is not uncommon for the stock to spend a couple of days resting and consolidating before making an attempt higher.
The stop area remains the same, which is $8.50 or just above the 20d MA line.